There are milestones along the way on our parenting journeys.  I remember waiting on pins and needles for my little ones to roll over, talk, and walk .  It was all very exciting.  Then came potty training.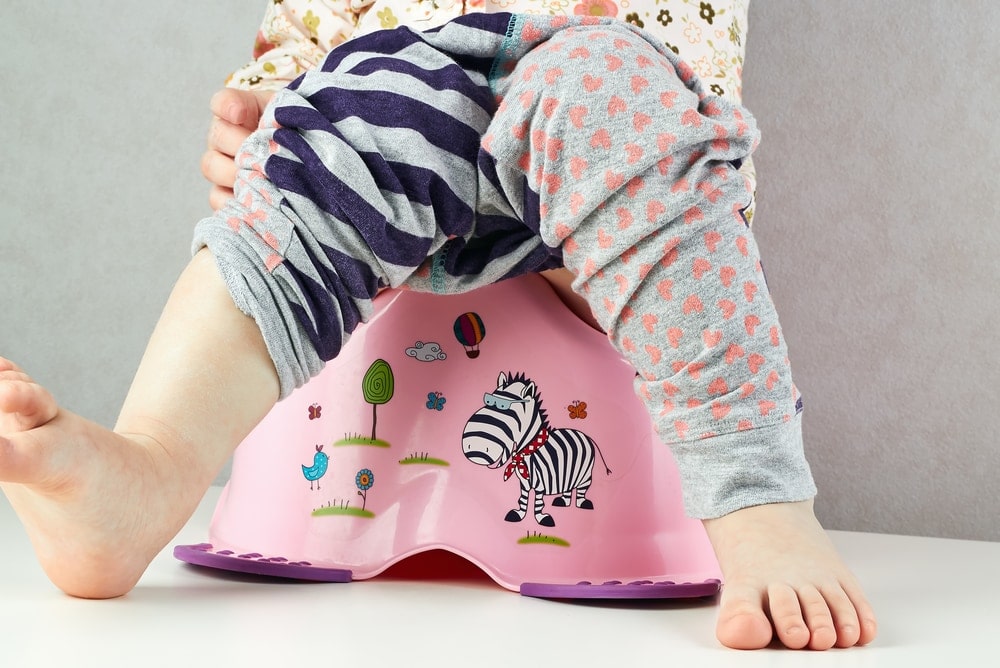 Both of my little ones took their time when it came to learning to use the potty.  My daughter is still not completely potty trained as she likes to wait until we put her evening diaper on her to go #2.  I know from experience with my son that I won't rush her and the time will come soon when she is completely ready.  I remember hearing stories from other moms about how one day their child just decided to go and how easy it was.  I wanted to strangle those moms.  This wasn't my experience and I know now that many more parents are also struggling with this issue as well.
I am here to tell you that you are not alone.
While I am not here to give you a magical formula to potty train your child, I am here to help in any way that I can.  Here are some tips I have learned along the way.
You can't rush it.  Potty training can be a very scary experience for kids.  I pushed my son into it because of preschool and I regret it.  I think I actually made the issue way worse than it needed to be. Kids aren't always on our timeline and it can be frustrating.  Encourage but don't force it.
Try to keep your anger from showing.  I have been angry.  I am not proud of it but I have been so frustrated that I wanted to scream and cry and run away.  It won't help your child if they see you feel this way.  Try to be encouraging without showing frustration.  It will help, trust me.
Read stories about potty training.  My daughter loves to hear how her favorite characters grow up and use the potty.  She gets so excited when she goes that she tells me that she is just like them, a big girl!
Train your child to use the restroom 15 minutes after dinner time.  My son hates to use the restroom at school (I have seen it and don't blame him) so we are getting his body used to going at home.  Your body naturally has the urge to go about 15 minutes after you eat so we are having him sit on the potty at the time to regulate his body.  This has helped him not to have to go during the school day.
 Have potty training supplies at hand.  We use both wet clothes and bathroom tissue with our kiddos to be sure that they are clean.  We are working on wiping and washing after each and every visit to the restroom.  Establishing a routine is essential so that our little ones don't smell or spread germs.
Speaking of bathroom tissue, buy the softest tissue you can find like Charmin Ultra Soft.  We stocked up at Sam's Club because for a limited amount of time you can find it with a bonus of  a thousand free extra sheets per pack!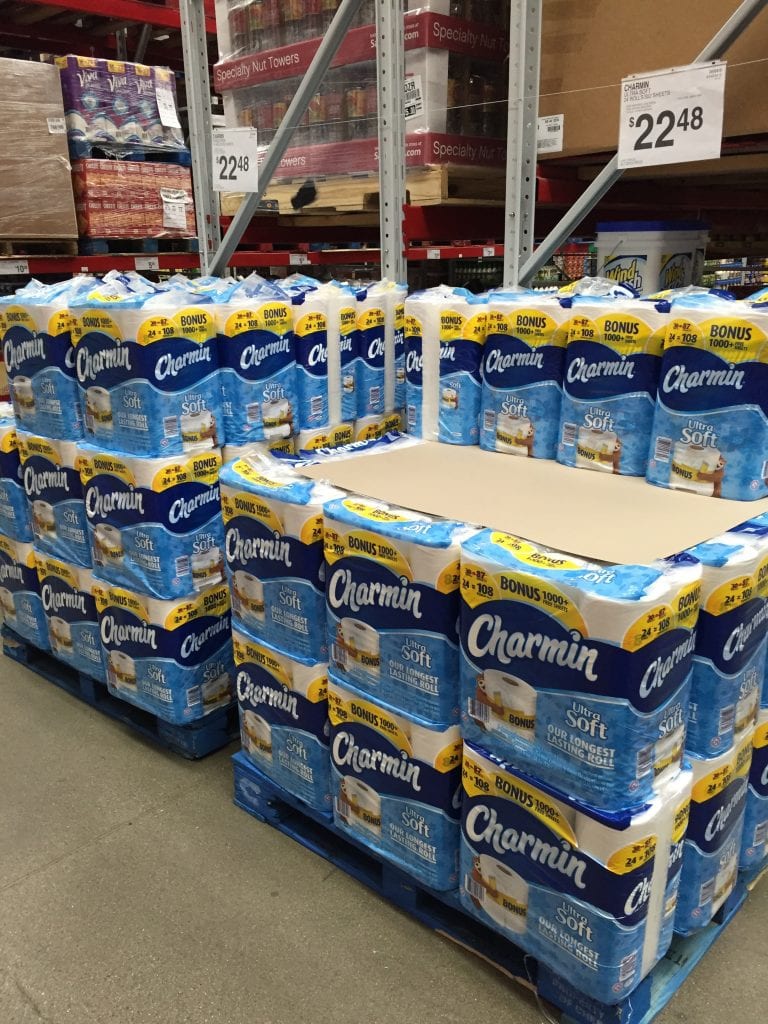 Having soft bathroom tissue is essential for any child learning how to take care of themselves in the bathroom.  Learning to wipe is hard enough, imagine using a tissue that is scratchy and rough.  Kids will be afraid to wipe and that is the last thing anybody wants.  A soft tissue will be more gentle and kind to kid's sensitive soft skin.  Our little ones need lots of practice so buying in bulk is always a good idea for families!
With a lot of patience, I am hoping to change this sign pretty soon from so close, to I made it!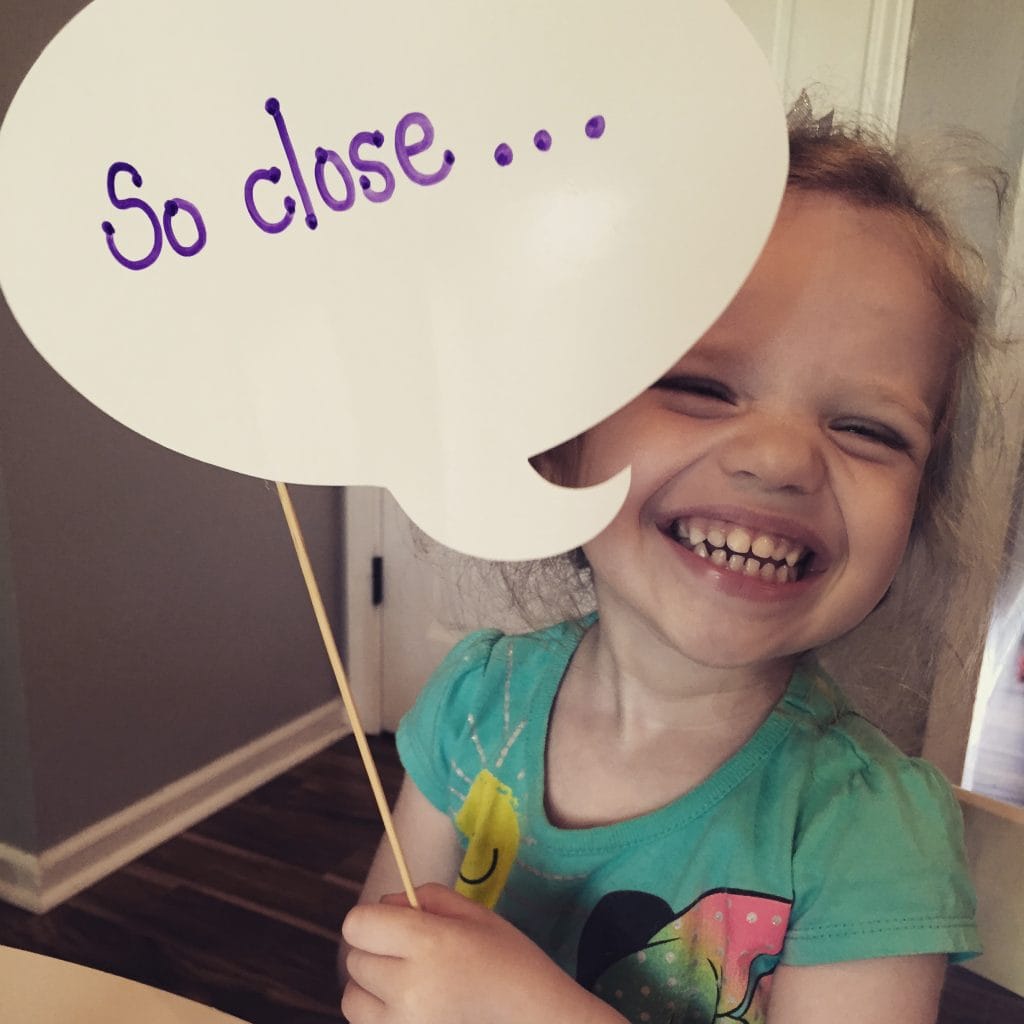 Win it
53 winners will receive a $50 Sam's Club giftcard by sharing your potty training tip/trick using the hashtag #CharminatSamsClub on Twitter or Instagram.  Enter by filling out the form below!  Good Luck!
$50 Sam's Club Gift Card Giveaway for Charmin

Prizes will be award by Acorn Influence.  A huge thank you to Charmin for sponsoring this post.