I remember one of the scariest times I had as a new parent. We were visiting my parents in the mountains of Idaho when my 13-month-old got a fever.  He did have a few fevers before this particular event, but they always went away within 24 hours after we gave him a fever reducer. This time, his temperature spiked to 103 and would only get down to 101 after a fever reducer and then spike back up.  After a couple of days of this, I freaked out.  I totally freaked out. I was asking everyone I knew how to bring a fever down and asking when is a fever dangerous. Let me give you some advice, don't Google something when you are freaking out, it only makes things worse.
We ended up driving him down the mountain to the emergency room where the kind nurses calmed me down and assured me that I was doing the right thing. We were able to get his temperature down and stable and I learned a valuable lesson… trust your gut!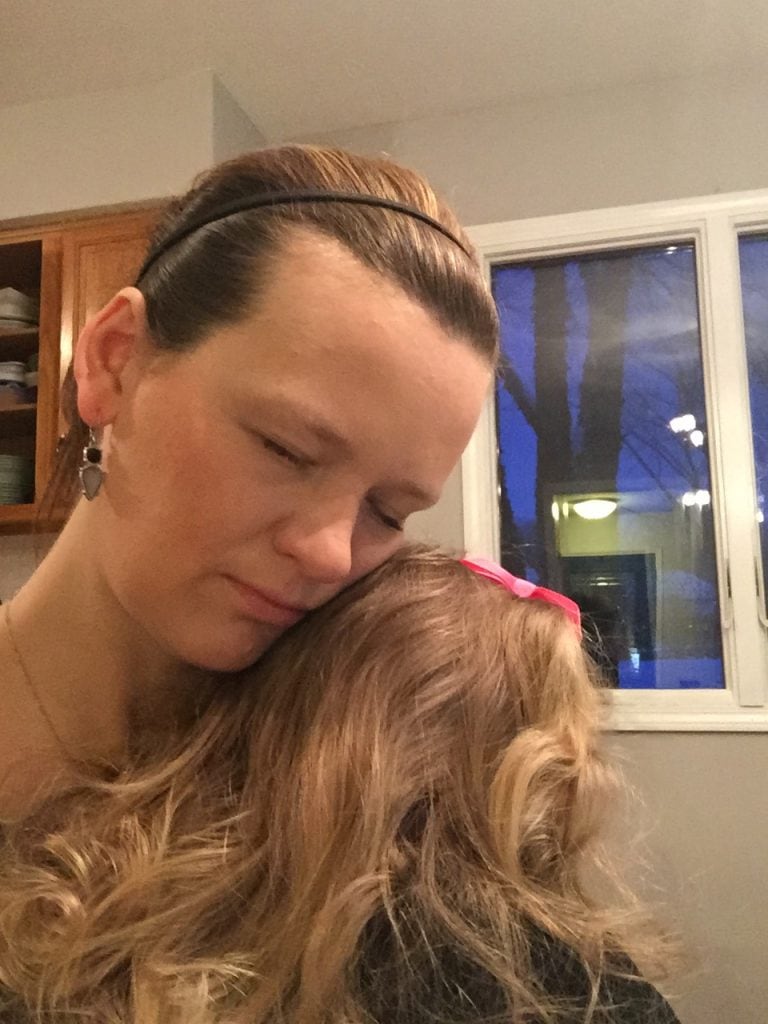 Being a parent has its scary moments. In a recent survey conducted for Braun Thermometers, moms feel worried (91%), anxious (64%) and even fearful (55%) when their youngest child has a fever. I can relate to these moms who took the survey. I still find myself worried when either of my kids has a fever. I feel like it is my job as a mom to make them feel better. It is imperative to have a reliable thermometer available at all times so that I can monitor my kids' temperature. I have been using Braun thermometers for years and find them extremely dependable.
Types of Thermometers
The first thing that parents might find out when they go shopping for a new thermometer is that there are several different kinds available. The main types of thermometers are digital, ear, forehead, fever stips, pacifiers, and glass and mercury thermometers. I personally love digital thermometers because they give you accurate results in the fastest manner. Braun is the #1 brand recommended by pediatricians* so that is why I have always used Braun digital thermometers, specifically the Braun ThermoScan® 5 Ear thermometer and the Braun No touch + forehead thermometer.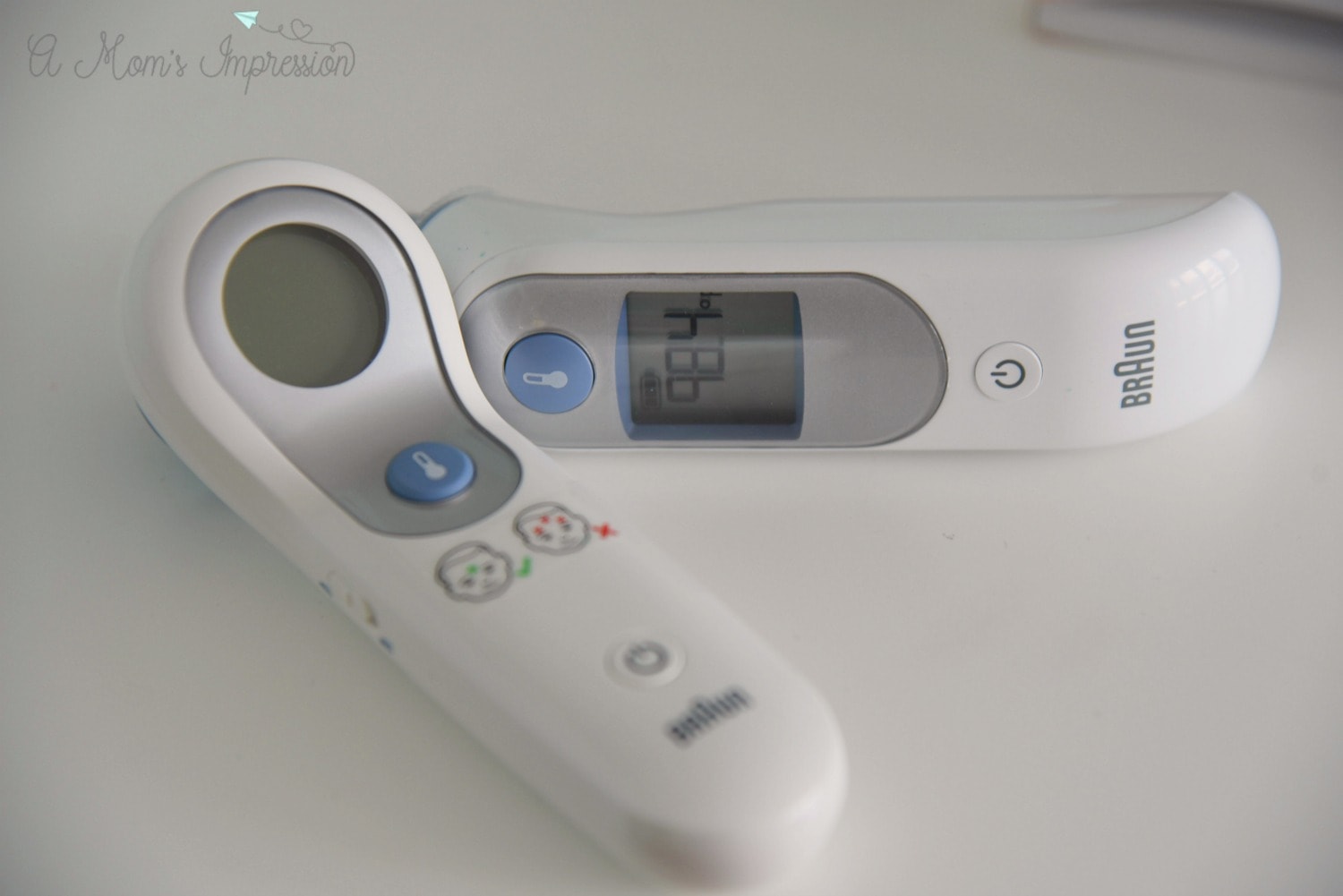 We have been using the Braun No touch + forehead thermometer for years. We started using it when my son developed a little phobia of thermometers when he was young. We are able to get an accurate temperature from 2 inches away from my son's forehead. This allowed us to even take his temperature while he was sleeping without waking him up! The Braun No touch + forehead thermometer offers Braun's fastest, most comfortable, clinically accurate temperature reading by capturing twice as much body heat compared with traditional forehead products!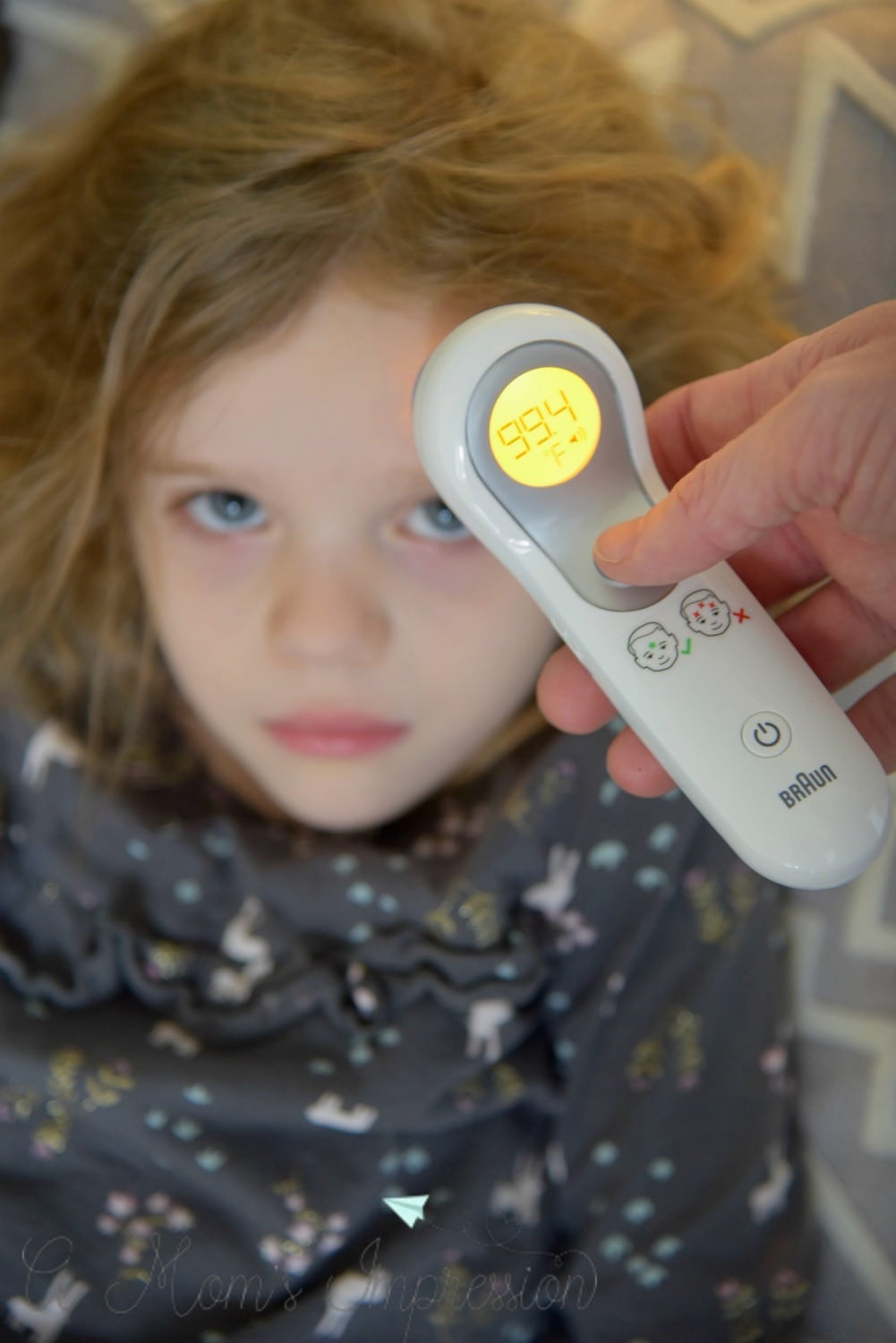 Product Features
Clinically proven precise and accurate readings
Same professional accuracy touching the forehead or from up to 2 inches away
Fast two-second reading
Easy to use – no need to swipe
Color-coded temperature guidance – screen changes from green to yellow to red, depending on temperature reading
Silent mode for sleeping children
Positioning system guides to the correct distance and location to ensure accuracy
Safe and hygienic
For infants, children and adults
Includes thermometer, protective cap, and 2 AA batteries
MSRP: $59.99
Braun ThermoScan® 5 Ear Thermometer
Recently we were sent the Braun ThermoScan® 5 Ear thermometer to try out for our family. The Braun ThermoScan® 5 is proven more accurate than forehead or rectal measurement** which is great when an accurate temperature is vital. I don't know about you but the thought of getting a rectal measurement would not go over well in my household. It took a little convincing for the kids to allow us to get their temperature through their ear as they have been used to the no-touch method, but once they let us we found it to be pretty accurate as I learned that the ear canal is the best site to measure a fever because of its close proximity to the eardrum, which shares the blood supply of the brain's temperature control center; this site allows for a more accurate reflection of the body's core temperature.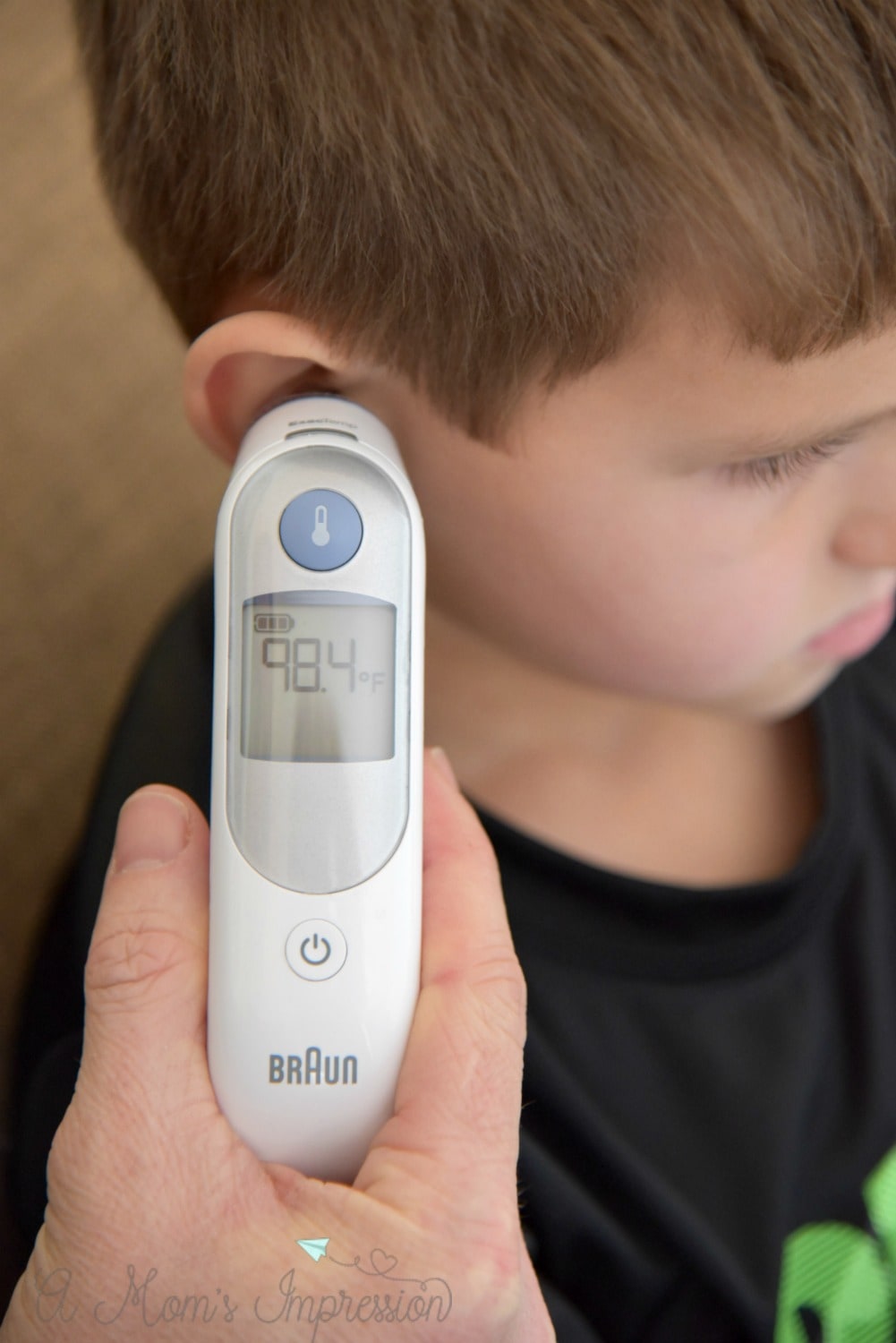 Product Features
Fast reading in just seconds
Positioning system uses a light and a beep to confirm proper positioning
Large, easy-to-read screen
Last reading memory recall
Lens filters for hygiene
For infants, children and adults
Includes thermometer, protective case, 21 lens filters, and 2 AA batteries
MSRP: $49.99
You can purchase the Braun ThermoScan® 5 Ear thermometer and Braun No touch + forehead thermometer at Walgreens to feel more confident and in control when your children get sick. Right now you can get a great Ibotta offer for the Braun ThermoScan 5 thermometer. Click here to learn more!
Win It
I want you to feel the security of having a trustworthy thermometer, so we partnered with Braun for this great giveaway! One lucky reader will win (1) $50 Walgreens Gift Card and (1) Braun ThermoScan® 5 thermometer! Good luck and enter below!
*Based on a survey reporting that of the surveyed pediatricians (1) who recommend a brand of thermometers, Braun is the most recommended; and (2) who use a branded thermometer, Braun is the most frequently used.
**Measurements in detecting temperature changes. Nimah, Marianne M., et al. "Infrared tympanic thermometry in comparison with other temperature measurement techniques in febrile children." Pediatr Crit Care Med 7.1 (2006): 48-55.
This is a sponsored conversation written by me on behalf of Braun Thermometers. The opinions and text are all mine.