This post is sponsored by the School Nutrition Association. All opinions are 100% mine.
School is back in full swing, which means I am back to figuring out meals for my kids for the week.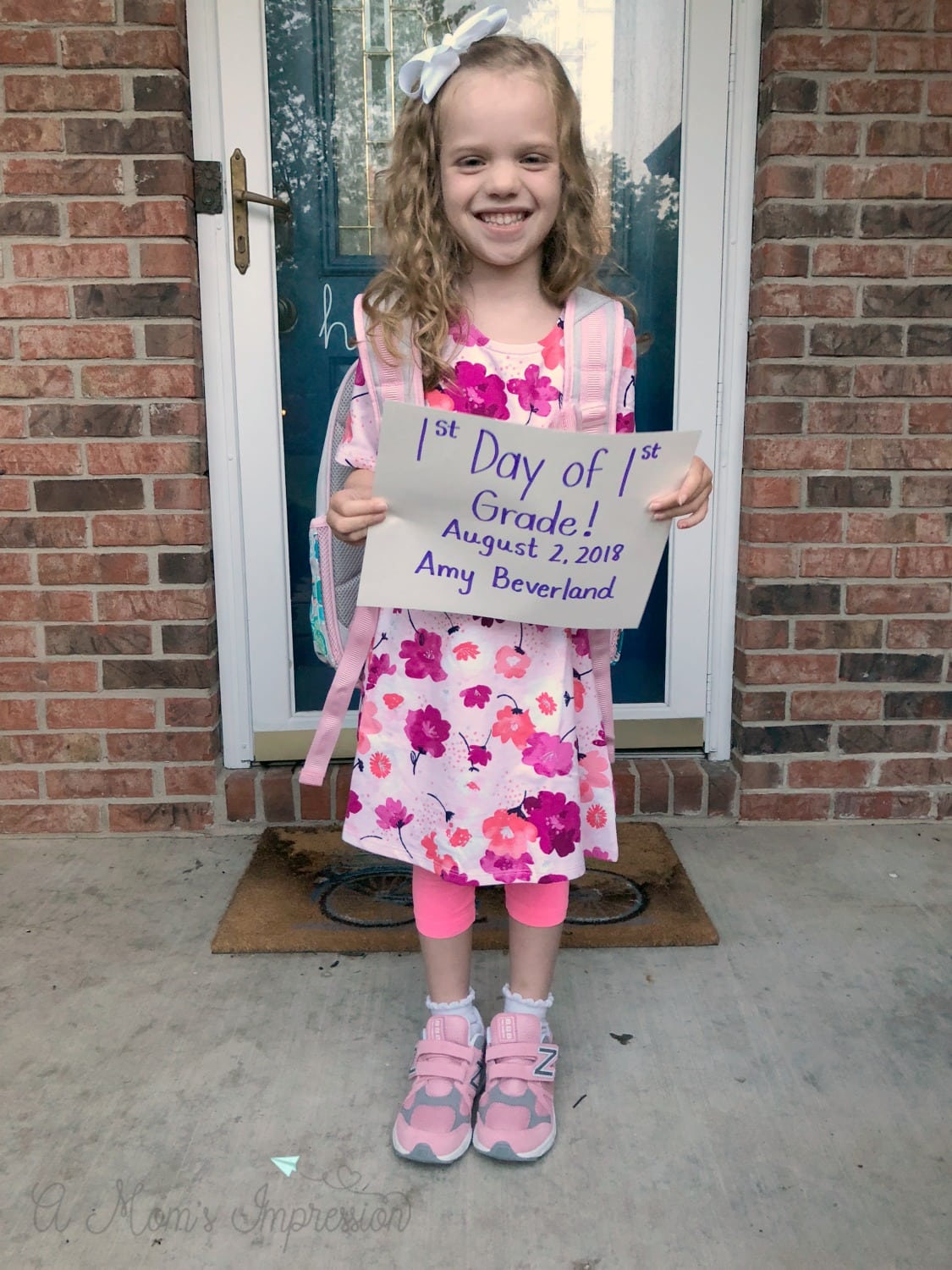 This past July I was asked to attend the School Nutrition Association Annual National Conference to learn more about school nutrition. While I was there I learned that, in spite of being a former teacher, I really didn't know a lot about how school districts operate their school lunches. A lot more thought and care go into school lunches than I ever realized.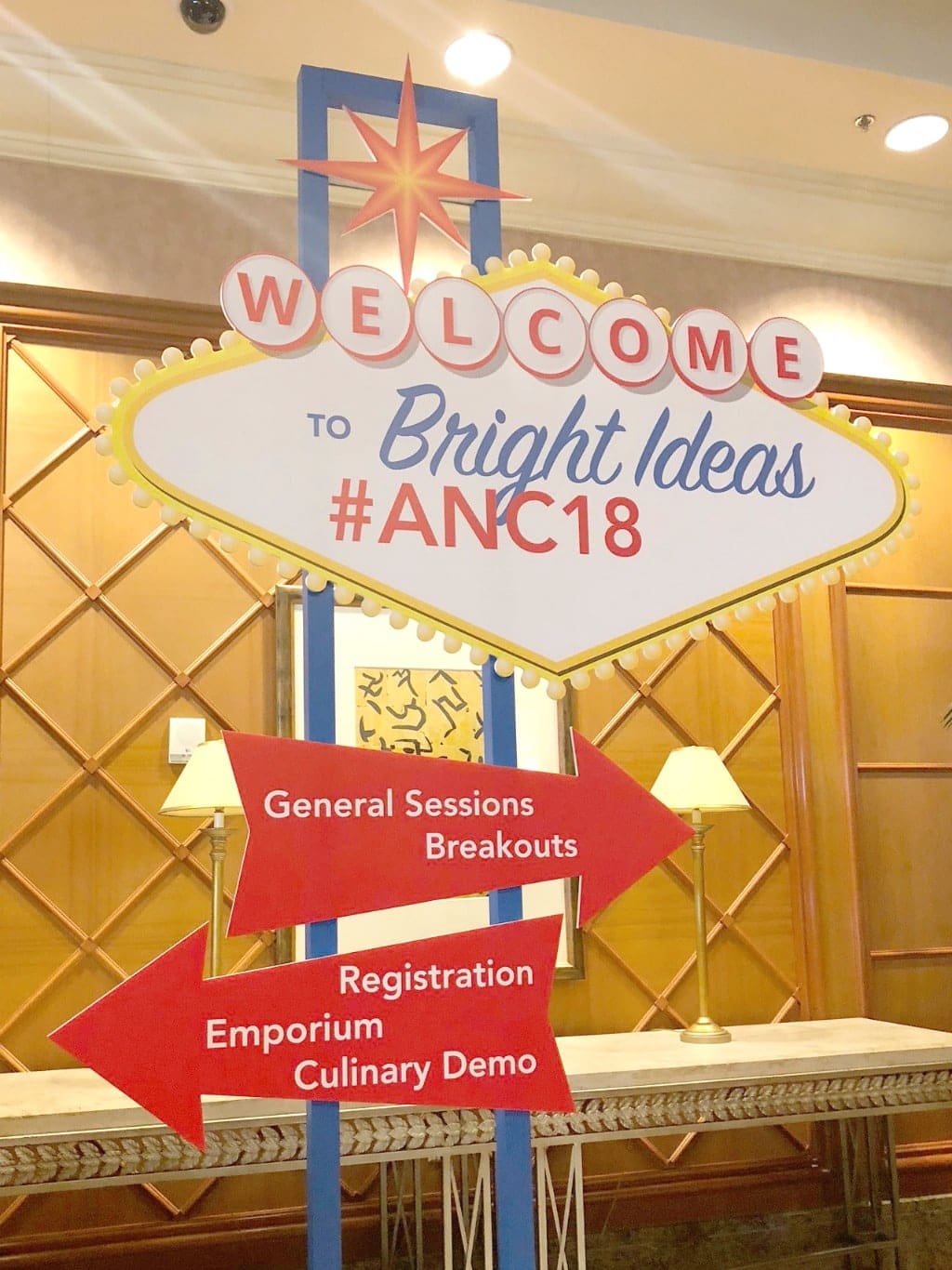 A few weeks ago I shared some misconceptions about school lunches and what I learned from the conference. Today I am going to focus a little more local.
We live in the very northeast part of Indianapolis in the school district of MSD Lawrence Township. We love our local school, Amy Beverland, and have been trying to get more involved in the school community since my started school there a little over two years ago. I was pretty excited to learn that I would be getting the chance to talk with the Director of Food and Nutrition Services, Stephanie Tragesser while I was at the conference.
Stephanie brought with her a team from Lawrence Township comprised of cafeteria managers from varies schools. As a team, they chatted with me as we walked around the giant exhibit hall.  Stephanie took me to some of their favorite vendors to talk about why they chose some of the items on their school's menus. The first thing I realized is that Stephanie has many different things she has to consider when choosing items for her menus. It isn't as simple as you and I might think it would be.
Local fresh asparagus @ForestGlenSSI for #SchoolLunch today! pic.twitter.com/n1nLoL0FjQ

— MSDLT Food Service (@LTLunchesRock) May 24, 2018
First, there is the issue of cost. We all know that funding for public schools is being cut left and right.  In order to subsidize their nutrition program, schools have to follow strict nutritional guidelines set by the USDA. Each item that Stephanie and her team choose for their menus must align with these standards.  This can get pretty tricky.
Another issue Stephanie has to address is that the kids have to be excited about their menus or they won't eat it. They have to juggle making their menu's kid-focused but also appealing to their student's parents. It is a hard thing to juggle at times.  Stephanie told me a story about having to take off honey buns from her breakfast menu because the parent's didn't want their kids to have them.  The kids loved them though so they use conventions like this one to search out new products that they think their students would enjoy.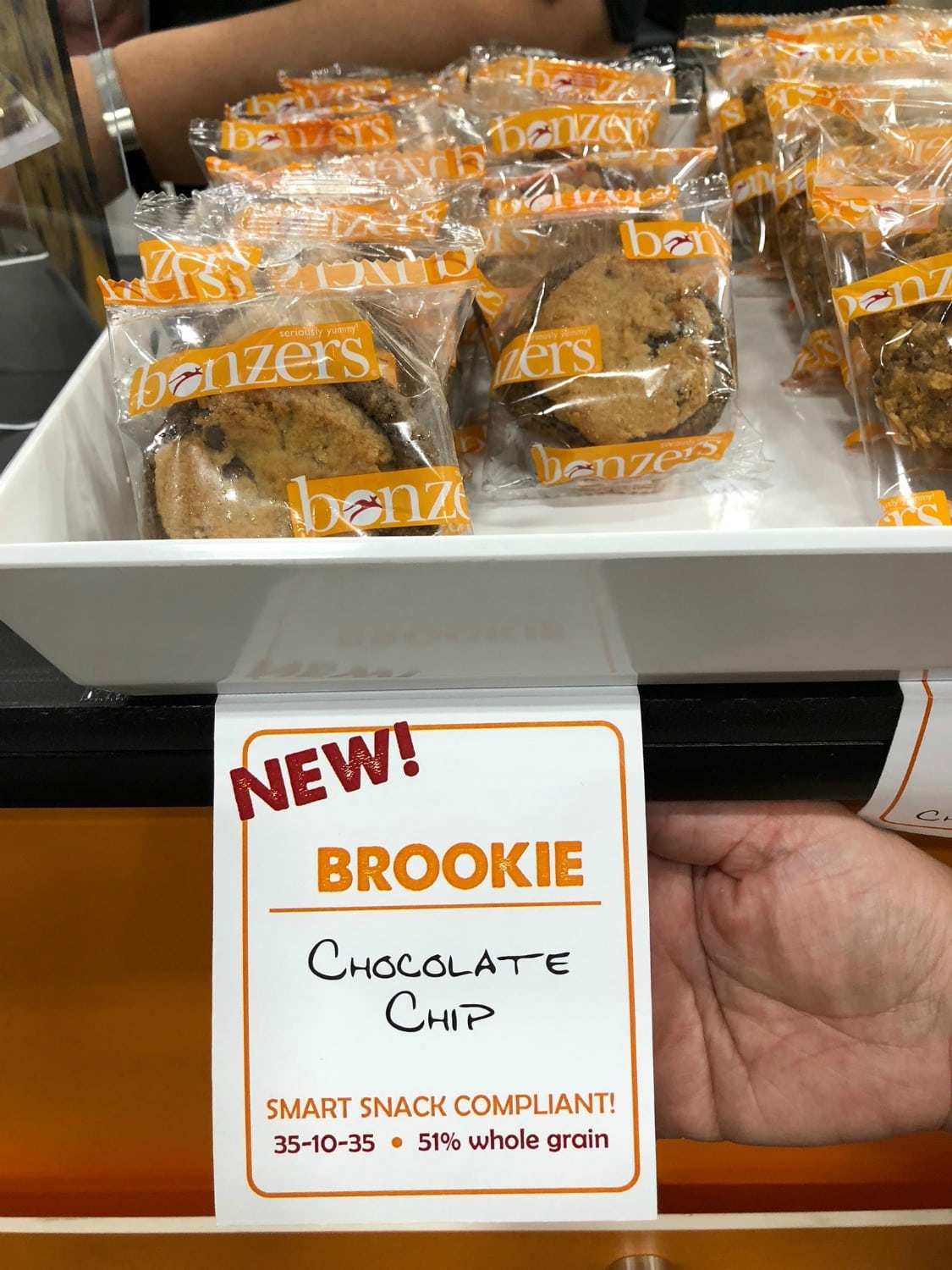 The budget is also a big concern because Stephanie and her team try to keep the cost of school lunches down for the district and they have over 30 schools to serve.  In fact, Lawrence Township has one of the lowest cost lunch programs in the state! Our district even offers free school lunch and breakfast for every student at ELC Brook Park, ELC Winding Ridge, Brook Park, and Harrison Hill. Stephanie said that it is a goal of hers to ensure that the prices are low enough that everyone in the district can afford to partake in the program.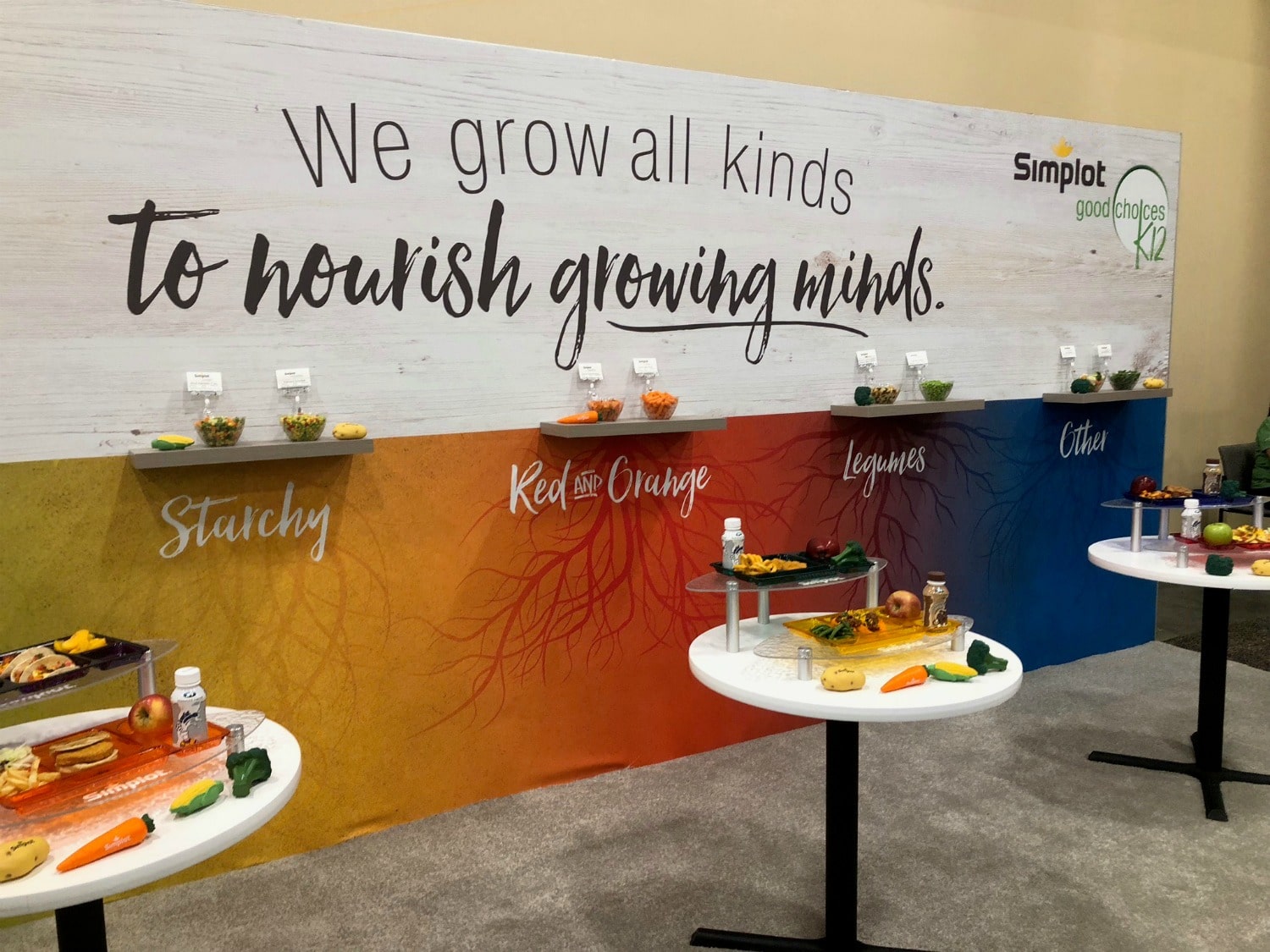 One way they help bring costs down is that they are apart of a local co-op of school districts who will buy items together in order to receive a bigger discount from the vendors. I believe she told me that there are 5 districts in Indiana close to us who work together to form the co-op. It is a great way to collaborate with other districts on menu planning and how to keep their prices low.

When I was touring the vendor floor with Stephanie and her colleagues, one thing really stood out.  These people are very passionate about what they do. They are dedicated to finding products that the kids will both like, as well as products that meet strict nutritional standards.
MSD Lawrence Township participates in the 5 components for Lunch as well as the Fresh Fruits and Vegetable Program.

The 5 Components for Lunch
Every meal in Lawrence Township follows the 5 components of lunch which consist of:
One Serving of Meat/Meat Alternate
One Serving of Grain/Bread
Two Servings of Vegetables/Fruit (one of each or two different fruits or two different vegetables)
One Serving of Milk
Often students are given many different choices in order to choose their meals every day.  Choice gives students ownership of what they eat and makes them more likely to finish their plates! The goal is, after all, to provide kids with full stomachs.
Fresh Fruits and Vegetable Program (FFVP)
Stephanie works with local farms and vendors to offer fun menu items like watermelon radishes, or vegetable cups. Last year they worked with a local orchard to put their end of the season apples to good use in the district. It was a win-win situation for both the school district and the farm. She says they love working with local vendors and want to do more of that.
School Breakfast at @MSDLawrenceELC BP. Featuring locally grown blueberries. #myplatemystate pic.twitter.com/P72uZaHdrX

— MSDLT Food Service (@LTLunchesRock) August 14, 2018
I enjoyed my time getting to know the school nutrition specialists in my school district.  They mentioned that they want to have parents be more involved in the development of their programs.  If you would like to get more involved be sure to speak with your child's school or reach out to your child's nutrition cafe. They appreciate the feedback.
There is so much misinformation out there about what your kids are eating at school.  As a parent, I urge you to check out the School Nutrition Association website to learn more about school nutrition.