I am still trying to process everything that I experienced this past weekend at the D23 Expo.  It was truly a life changing event that I am so thankful to been apart of.  One of my favorite sessions that I attended was the Upcoming movie slate from Disney Animation and Pixar Studios hosted by none other than John Lasseter himself.  He invited each of the storytellers onto the stage to talk about their movies.  We were surprised with many famous guests and serenaded by talented musicians.  Here is a recap of the 7 films that were presented during the event!
The Good Dinosaur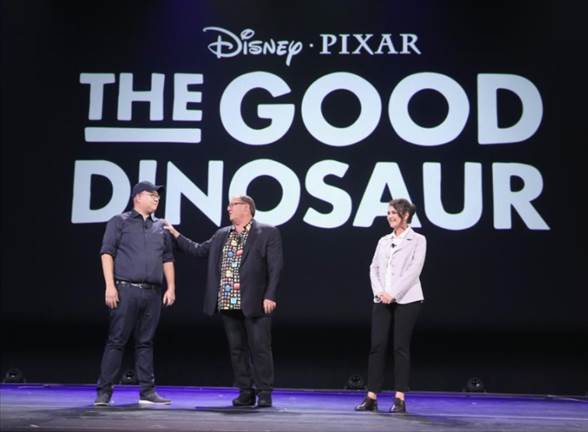 In theaters on November 25, 2015, The Good Dinosaur is a story about finding out what you are made of.  The story centers around Arlo, a Apatosaurus, and his unlikely companion Spot, an orphaned human boy.  The duo finds themselves on a quest to get Arlo back home.  Along the way they meet up with some unlikely allies, a trio of T-Rex!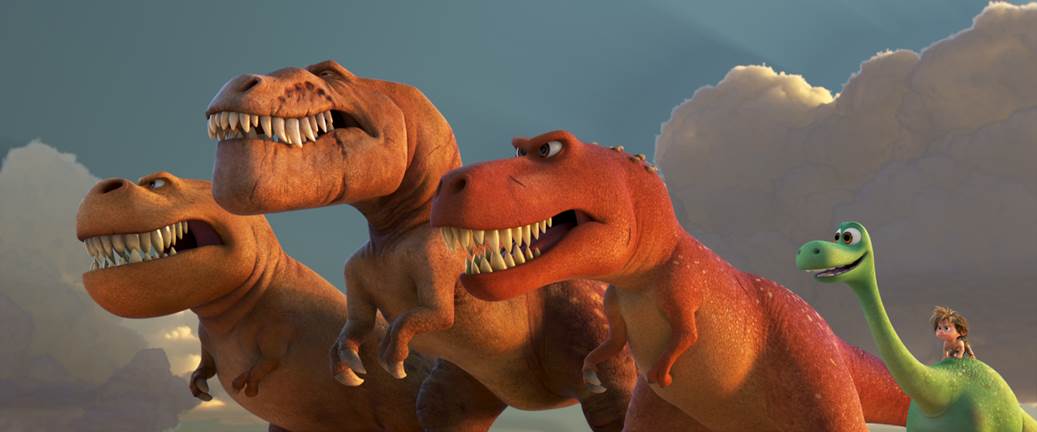 You have to watch this trailer to see how good this film is going to be.  Grab a tissue…
Zootopia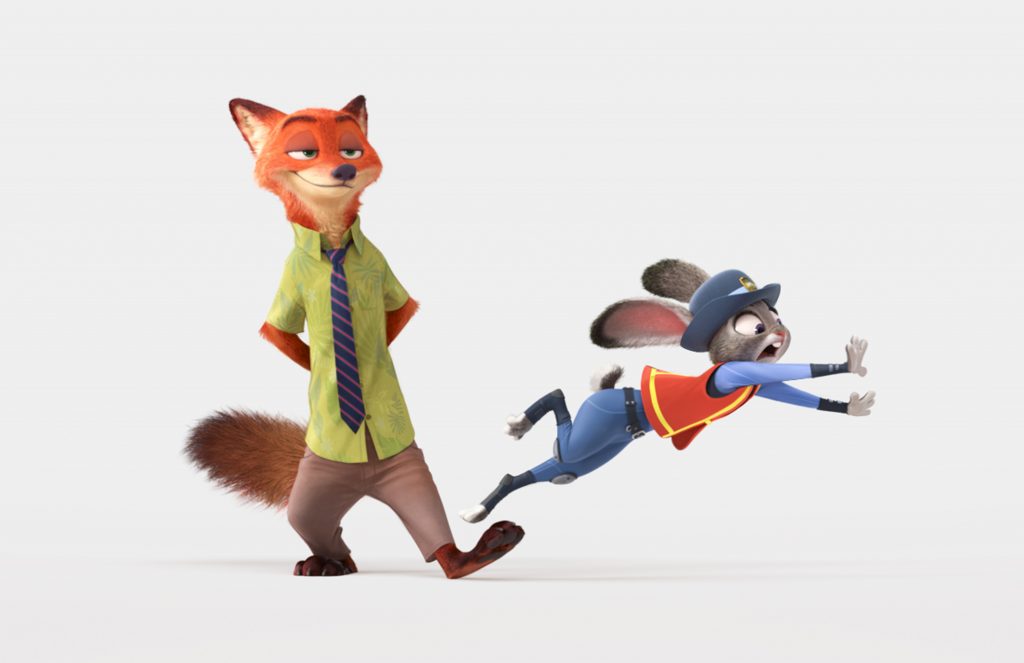 On March 4, 2016, Disney Animated studios is releasing Zootopia, a story about a young rabbit who likes to see the bright side of life. She has finally succeeded with her lifetime goal of becoming the first Bunny police officer but things don't go the way she planned.  Ginnifer Goodwin plays the voice of rabbit officer Judy Hopps and she surprised everyone in the room when she came on stage. 
Here is a trailer from Zootopia:

Gigantic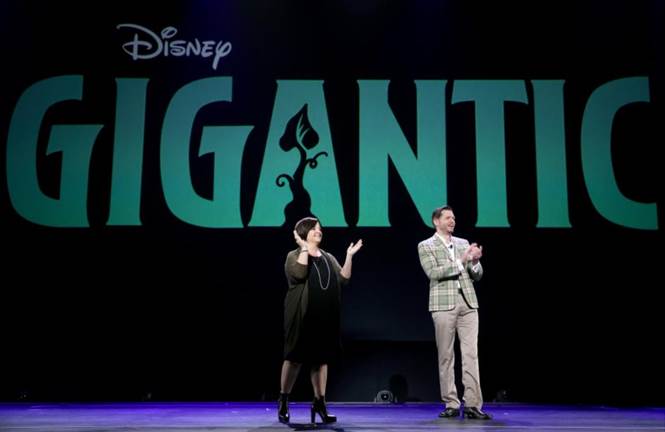 The story of Jack and the Beanstalk is coming to the big screen in a big way!  In 2018 Jack meets his match as he climbs up the beanstalk and meets an 11 year old giant who thinks Jack is a fun play toy!   Oscar®-winning songwriters Kristen Anderson-Lopez and Robert Lopez (FROZEN) are back and will bring some amazing new music to the film!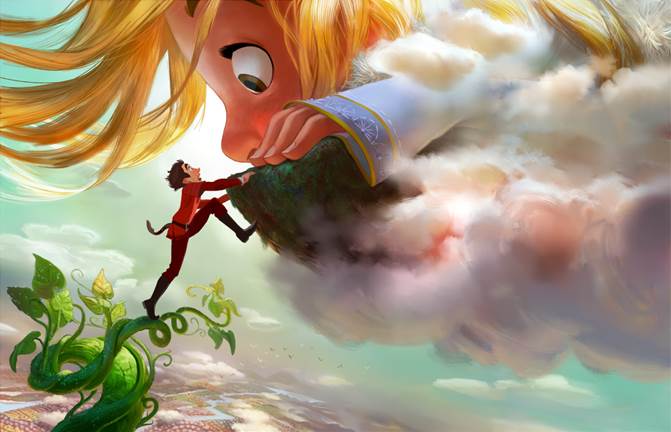 Moana

November 23, 2016 marks the date that Moana will hit theaters. Moana is the story of a spirited teenager who sets out to prove herself a master wayfinder.  The cast includes Dwayne Johnson as the mighty demi-god Maui.  He surprised everyone when he came on stage to talk about his role and why he was excited to join Disney on this project.  We were also fortunate to hear Foa'i and his band Te Vaka perform music from the movie for us.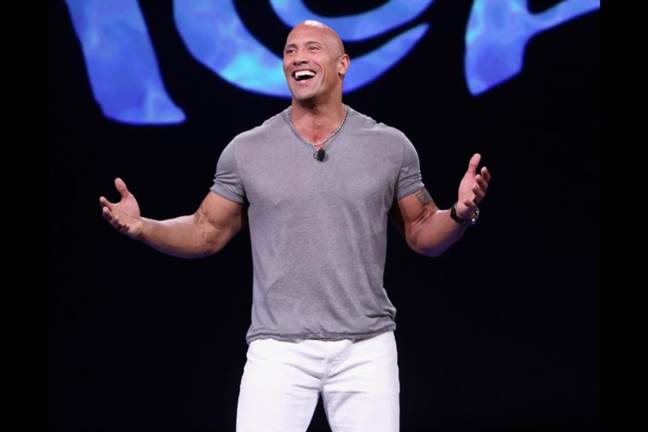 Finding Dory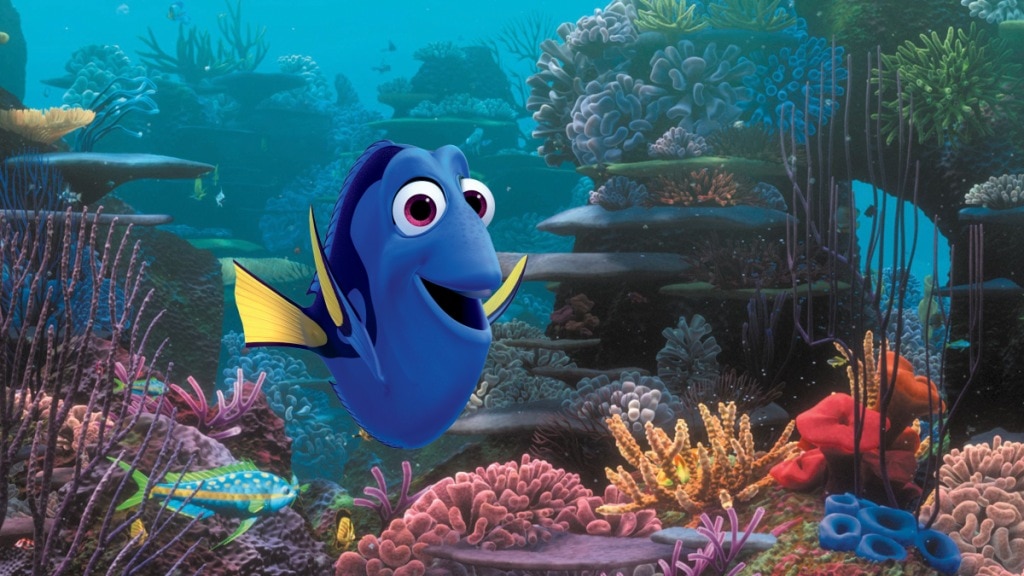 My most anticipated animated movie coming up has to be Finding Dory. June 17, 2016 marks the date that Dory, Nemo, and Marlin swim back into our lives.  During the presentation we were shown a film clip where Ellen DeGeneres kids around about how Finding Nemo hasn't had a sequel.  It was hilarious as only Ellen can be.  After the clip she came on stage!   That's right, I was in the same room as Ellen DeGeneres!!!!  What was even more surprising is that her co-stars Ed O'Neill,  Ty Burrell and Kaitlin Olson joined her on stage!  It was a magical, and hilarious moment.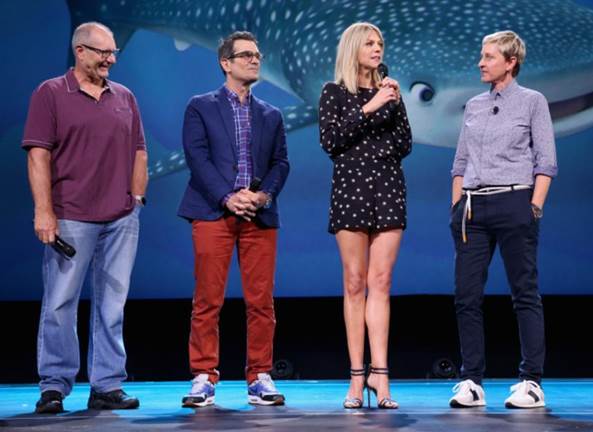 Toy Story 4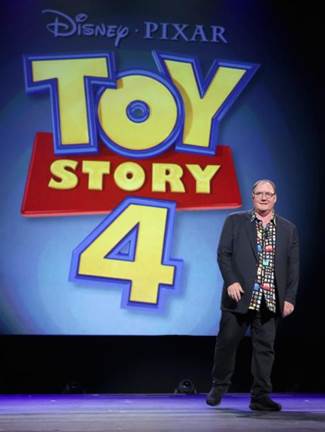 My favorite all time Pixar movie is Toy Story 3.  I bawled like a baby and still do every single time I watch it.  When they announced that Pixar would be making Toy Story 4 I literally screamed out loud!  It has a lot to live up but knowing John Lasseter, it will be just as good as its predecessor.  Toy Story 4 is is slated for release on June 16, 2017.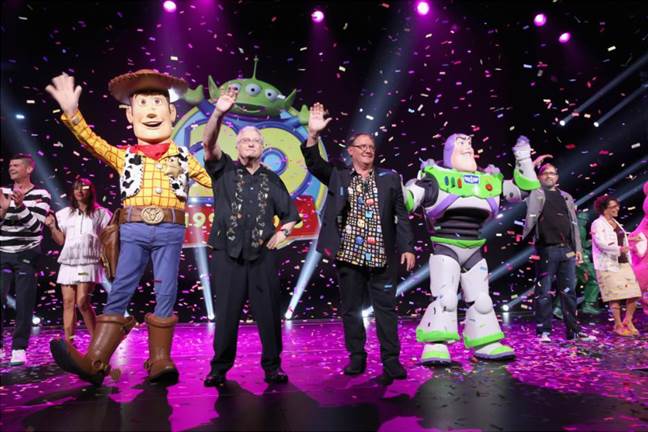 Toy Story is celebrating its 20th year and to celebrate all of the characters came on stage and none other than Randy Newman performed "You Got a Friend in Me!"  It was a magical experience!!!
Coco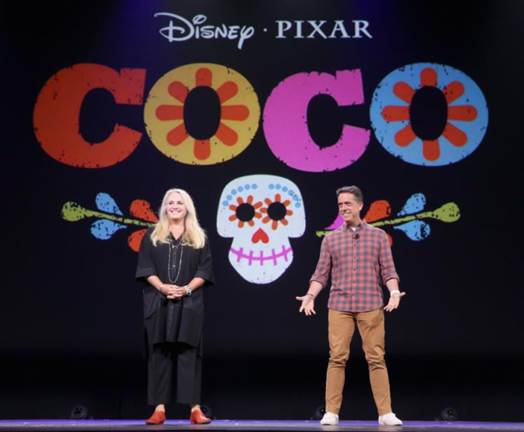 The last film that was presented is Pixar's Coco.  The D23 Expo was the first time they released the name of this film that centers around Dia de los Muertos.  Its a film all about family and the importance of where we come from.
There are so many amazing movies coming out for Disney Animation Studios and Pixar over the next 2 years.  I can't wait to see these in theaters.  For more of the inside scoop watch this short clip from the D23 Expo!
A huge thank you to Disney for flying me out to LA to attend the D23 Expo!