Its hard to believe that there is just a week and a half left until Christmas.  I think that I am doing okay as far as gift giving is concerned.  Most everyone on my list is finished except for my husband.  I plan on finishing him up this weekend and then just sit back and enjoy the fruits of my labor.  This past weekend was busy, yet filled with fun activities.  I hosted a cookie exchange during the halftime of the Colts game right here at my house!  If you are a follower of mine on my social media channels, you got a peek into our party.  It was filled with all types of cookies, some yummy food, and of course some good coffee.
Have you ever had a cookie swap?  Basically everyone bring in a plate of cookies and you exchange them and go home with a little bit of everything that was brought in.  Its a great way to try a variety of cookies and also exchange some recipes.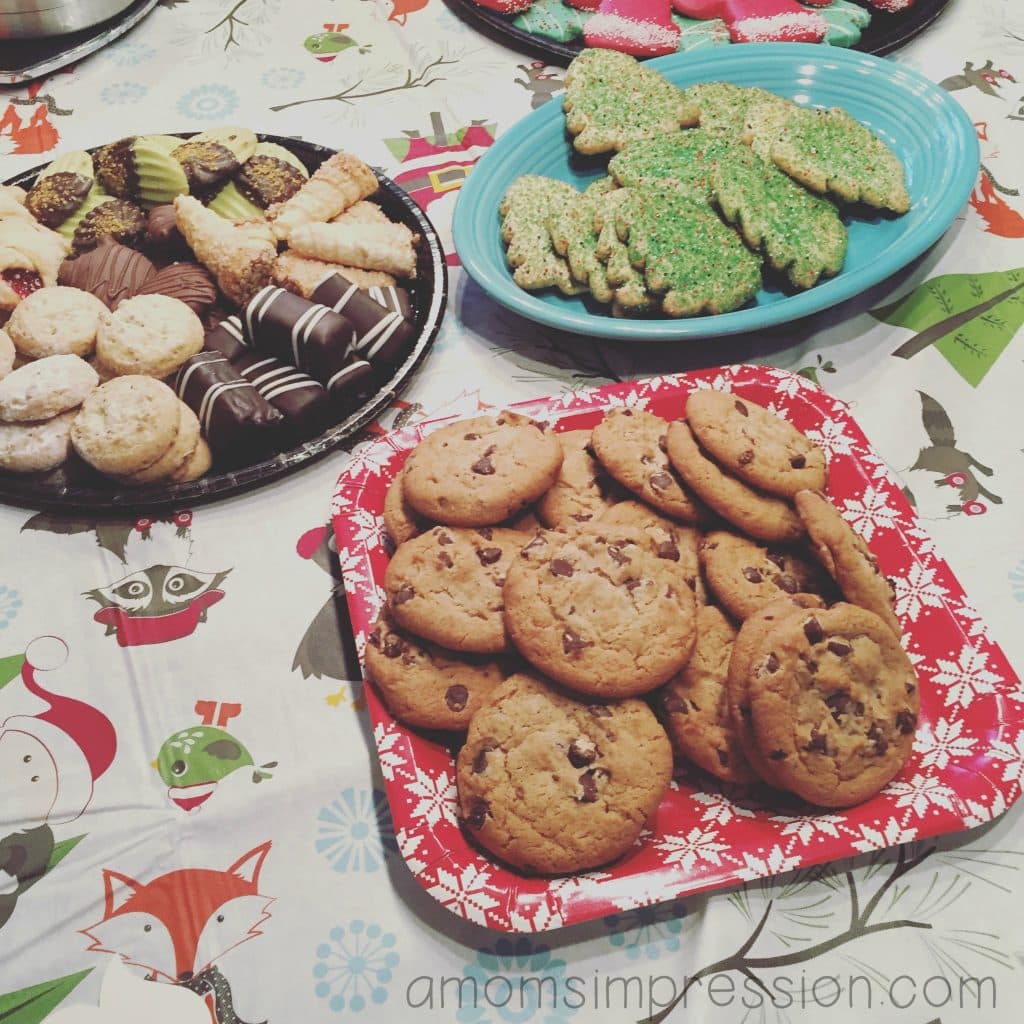 This year I made my Chocolate Chip Bacon Cookies and they were a huge hit!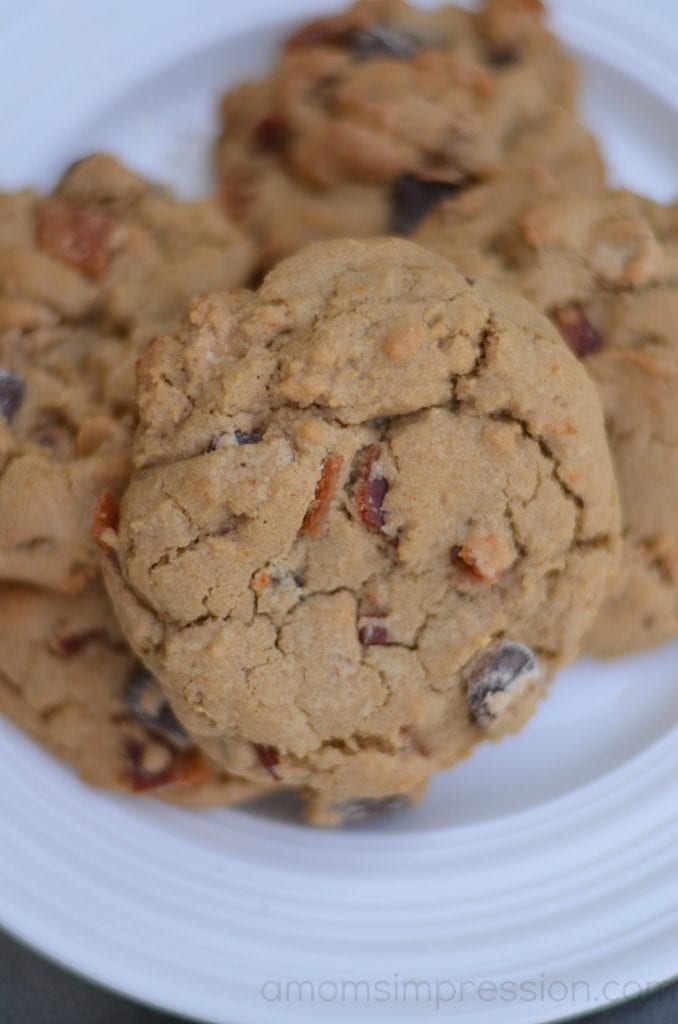 We had a huge variety of cookies from sugar cookie cutouts to fudge (hey, why not) and my personal favorite, pistachio cookies dipped in chocolate!  I had an amazing assortment of cookies when the day was done.
The fun didn't end there, we also had some fun with some festive photo props!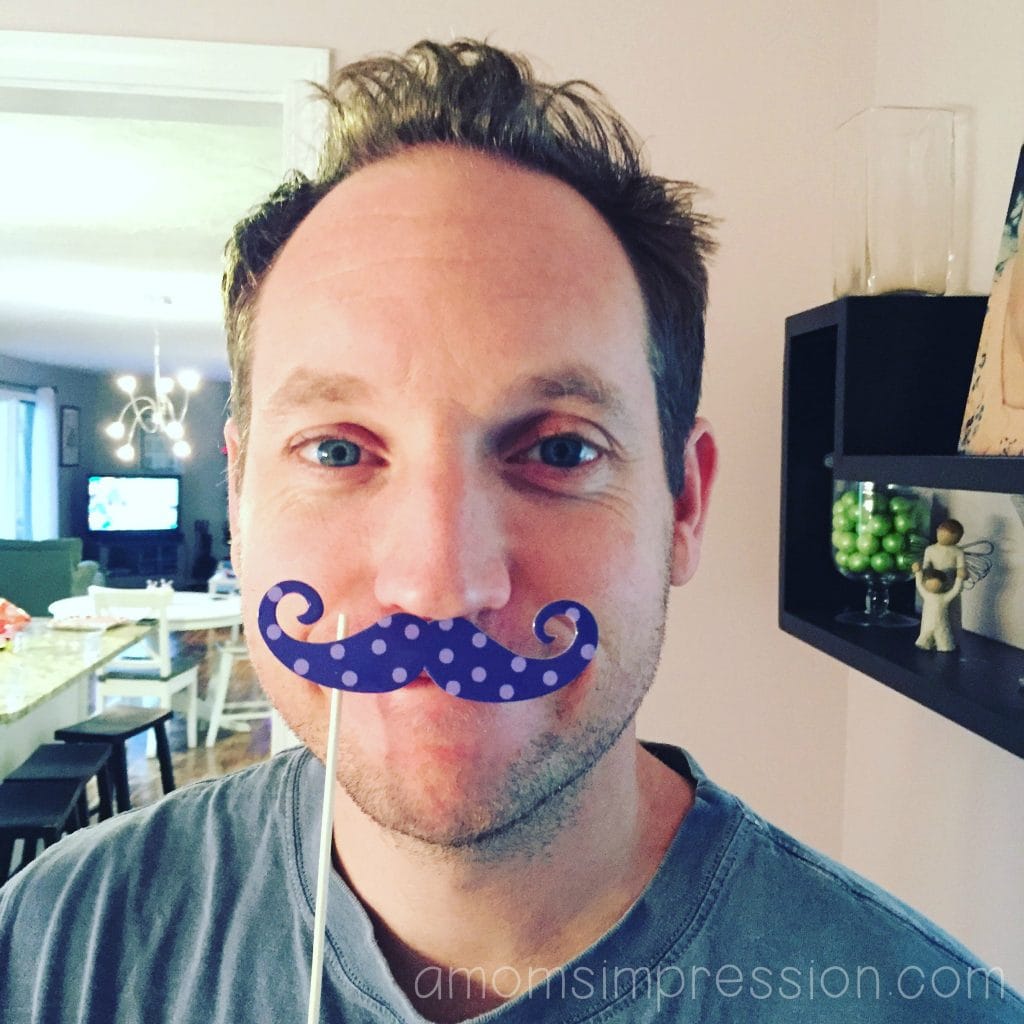 Isn't this guy adorable?
I love these opportunities to get together with my family and friends to enjoy each other's company.  Setting up your cookie swap is easy:
Invite your family and friends.
Make your favorite cookie recipe.
Decorate your house in festive holiday decor.
Brew your guests some Folgers Perfect Measures in any of the 5 flavors: 100% Columbian, Breakfast Blend, Classic Roast, Classic Decaf and Black Silk.  I sent everyone home with a tub of their choice, they loved it!
Enjoy!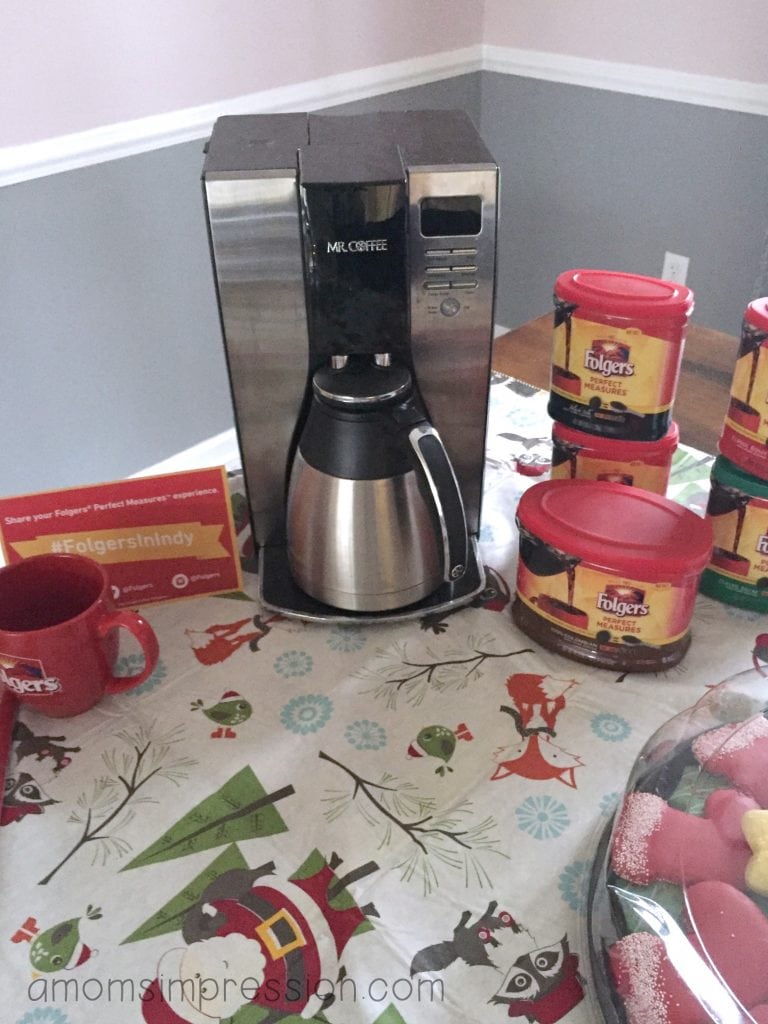 The entire event was hosted by Folgers Perfect Measures.  These little tabs are now available in Indy (also in Kansas City and St. Louis) and are perfect for throwing into your coffee filter and quickly brewing the perfect cup of coffee every time.  My husband doesn't usually make the coffee so now when he asks how to make it, I know he will add the exact number of coffee tabs to my liking.  These are wonderful for cleanup as well, there are no messes when using the coffee tabs.  The tabs are about the size of a quarter and about a 1/4 of an inch thick making them perfect to take on the go when you are traveling this holiday season.  No more yucky coffee on the road!
You can find Folgers Perfect Measures in St. Louis, Kansas City, KS and Indianapolis at local grocery stores such as Marsh and Kroger.  You can even download a coupon here for $1.50 off of your next purchase!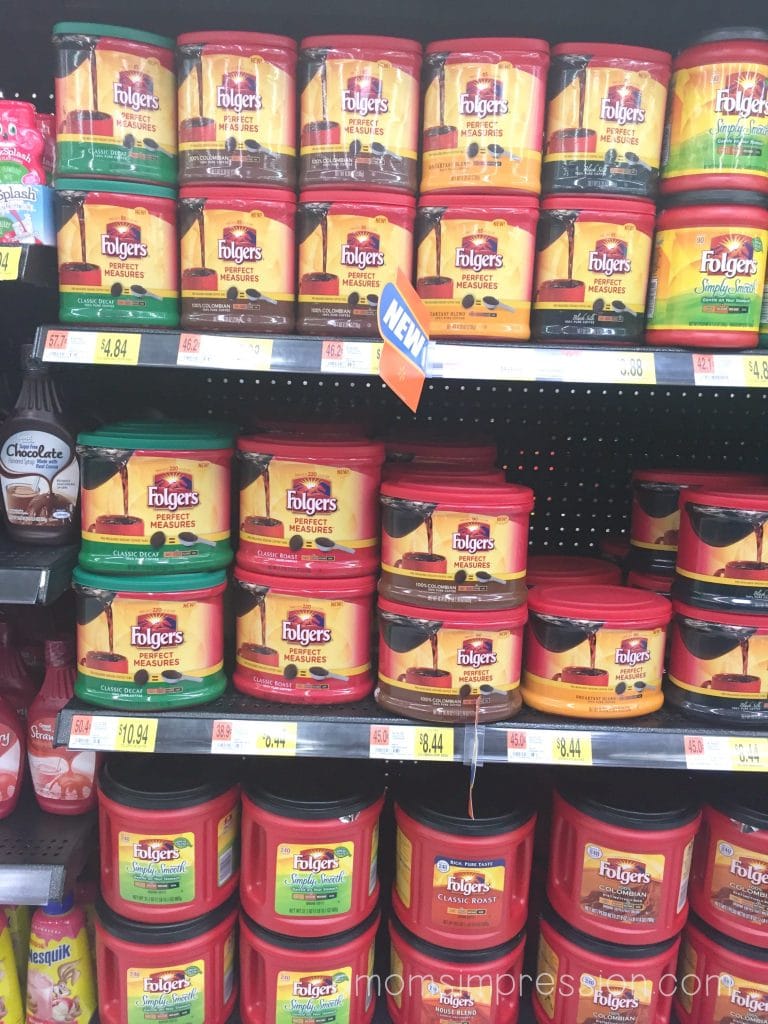 Happy Cookie Swap!
A huge thank you to Folgers for sponsoring this post and hosting my family and friends for a wonderful cookie swap.