This shop has been compensated by Collective Bias, Inc. and its advertiser. All opinions are mine alone. #GiveaShot #CollectiveBias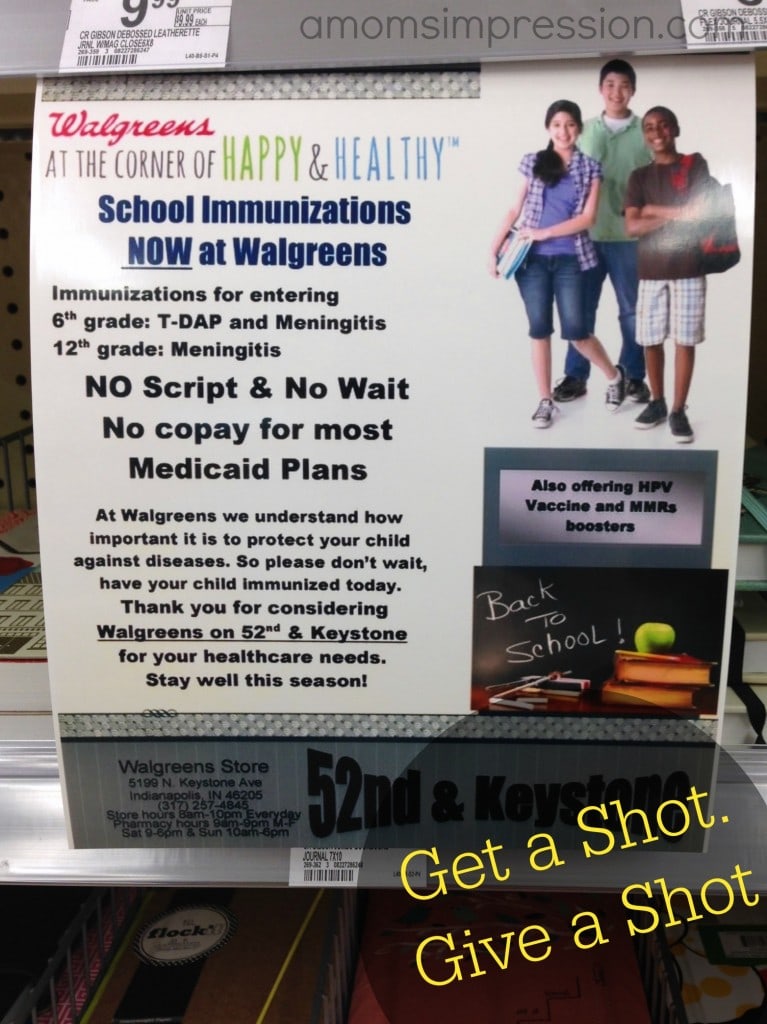 School starts in two weeks.  Yes, that's right I said TWO WEEKS! Jonah will be on his way to kindergarten.  I'm not sure if I am ready for that yet, but in the meantime I have been getting things ready for him to start school by making sure all of his immunizations are up to date and gathering up his school supplies on my weekly errands.  I found that if I buy a little here and a little there when I find it on sale I don't go into sticker shock.  Really, school supplies are expensive.  I only have one little guy and I still feel like it is expensive.  I need all the help I can get.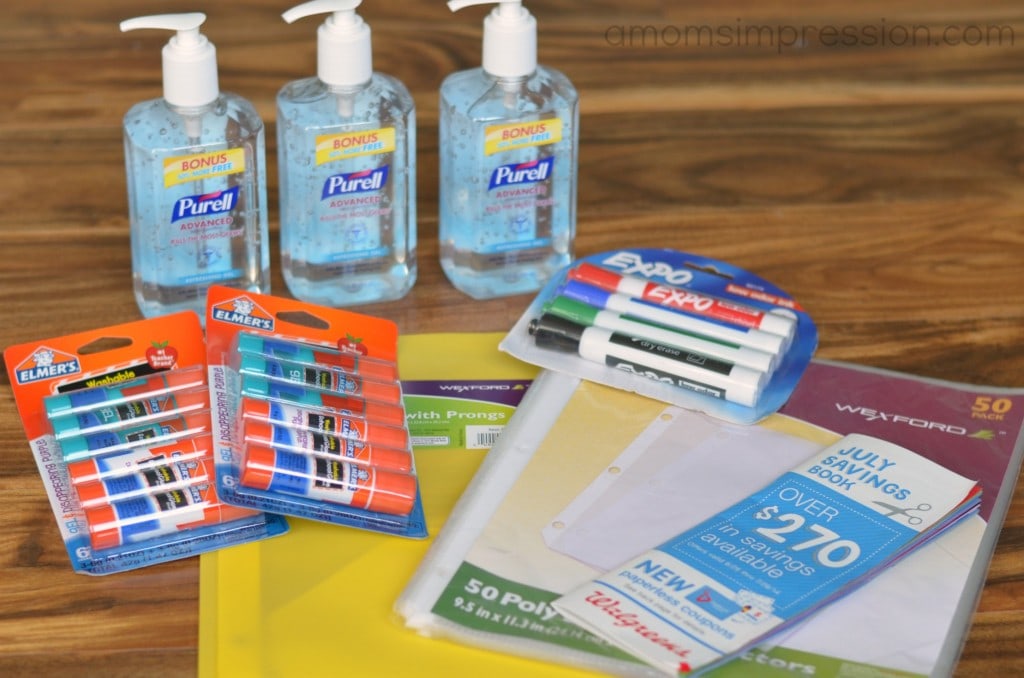 This past Sunday, I visited my local Walgreens because I saw that they had a great deal on Purell Hand Sanitizer.  Jonah needed a bottle for his classroom and I love to stock up for mine.  Really, a teacher can never have enough hand sanitizer. While I was there I picked up a few more school supplies off of Jonah's list and saved using Walgreen's July Savings Book.  If you are a Balance Rewards Member (free to sign up) you can save a lot of money this Back to School season on things you would need to buy anyways.
While I was at Walgreen's I walked into the newly remodeled Healthcare Clinic.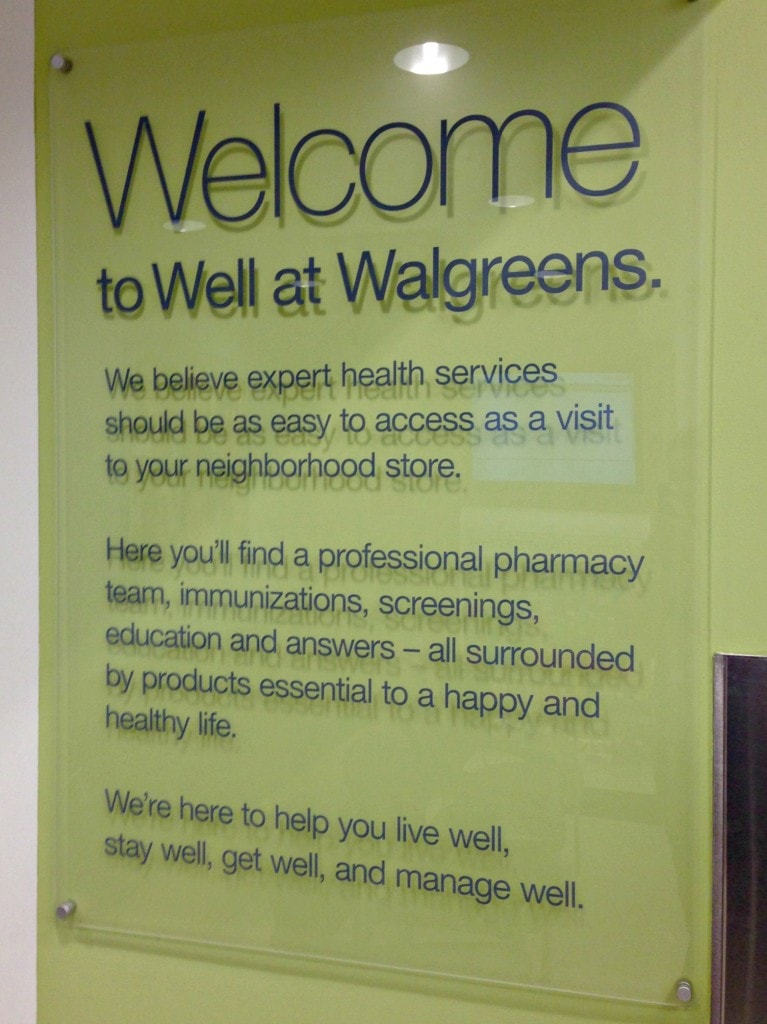 Did you know that Walgreens has Back-to-School Immunizations available at their Healthcare Clinics?   They make getting your vaccinations quick and easy – no appointment needed.  What is even better is that they take most insurance policies and the Walgreens pharmacists will report back to your primary care physician with your medical record or any medications that you may need.
It gets even better… this year, when your child gets their back-to-school immunization at Walgreens, it will help provide a lifesaving vaccine to a child in a developing country through the UN Foundation's [email protected] campaign.
Basically, you Get a Shot…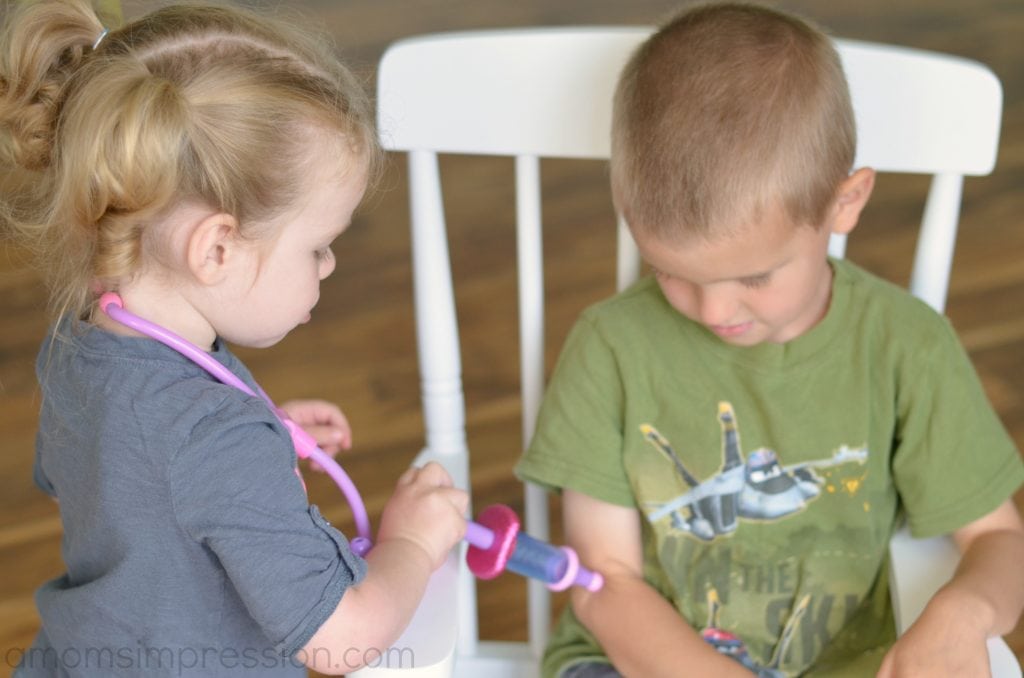 … and you Give a Shot to a child in a developing country who needs it.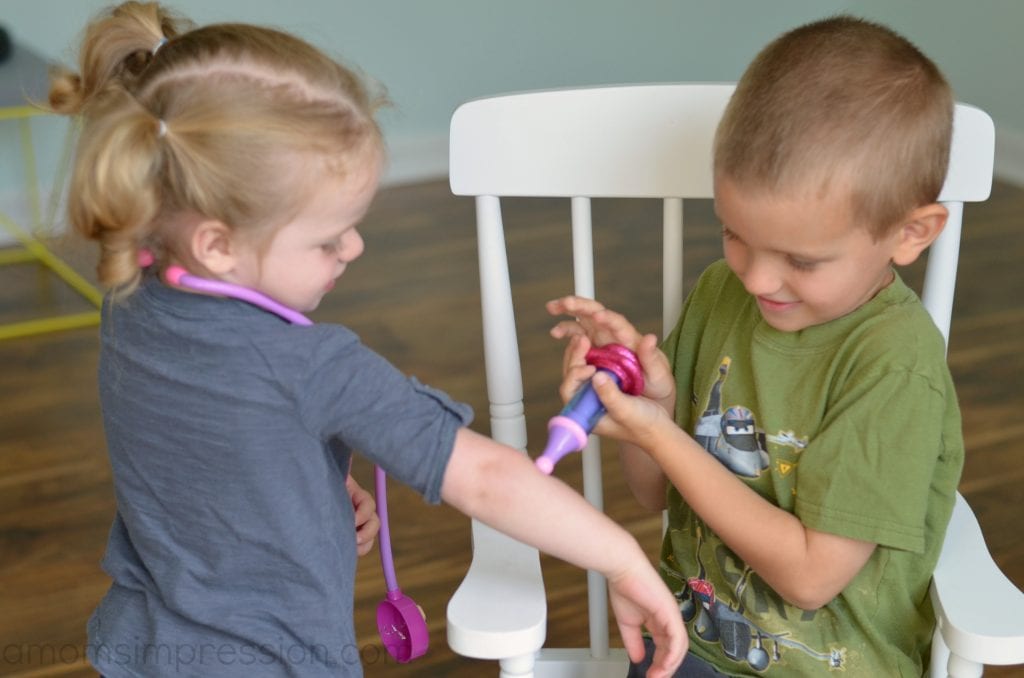 While shots kinda hurt, hopefully knowing that by your child getting his shot, another child who desperately needs it is getting one too.  That will help make it hurt a lot less.  This program is aimed at school aged children 7 years and older.  I found this helpful chart on Walgreen's website that shows which immunizations your child should get according to age.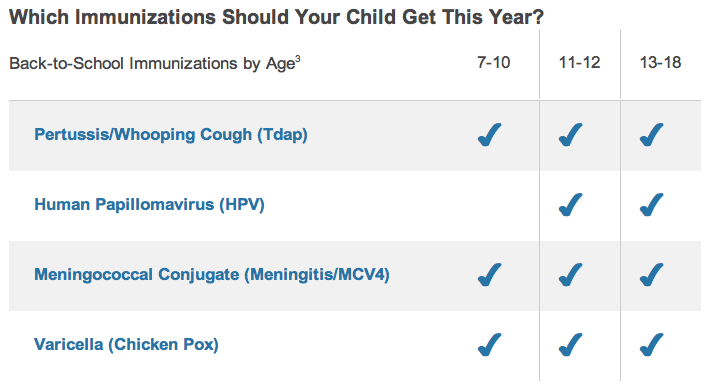 Now getting your child ready for school is much easier when you visit your local Walgreens. Get your supplies and your vaccinations all in one place without having to schedule it.  We all know there is such a short amount of time left to be with our kids, save time and visit one place instead of two! Not only that, you are helping another child who needs it.
How are you getting your child ready for school?