At the intersection where art meets technology, you will find the Wacom Intuos Bluetooth Creative Pen Tablet.  This digital art and drawing tablet that lets you create, edit and remaster the world around you.
Disclaimer: The reviewer has been compensated in the form of a Best Buy Gift Card and/or received the product/service at a reduced price or for free.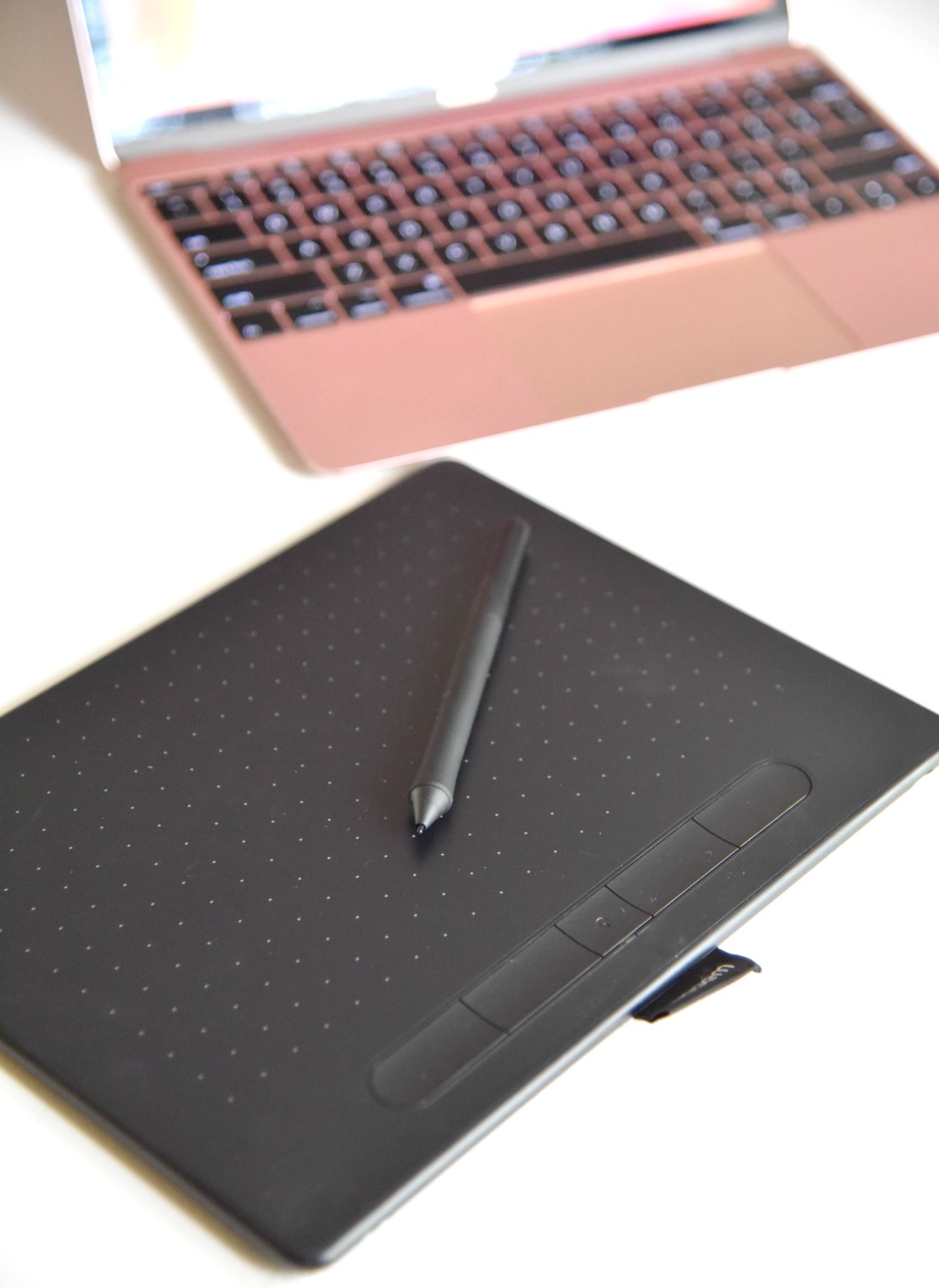 Art and Technology
It seems that art and technology are becoming more and more dependent upon each other.  I remember when the big debate was between XLR digital cameras and traditional film cameras.  There were a lot of purists (there probably still are) claiming that by using digital cameras, we were losing some of the art of photography.  While they may have been correct about this, it can certainly be argued the other way as well.  It has become apparent that the ability to digitally alter and touch up photographs has opened the door to a whole new land of artistry.  Like the lines of a painting, art and technology are intersecting, creating beauty with the touch of a pen a brush or a stylus.
Wacom Intuos Bluetooth Creative Pen Tablet
Where you find this intersection, you will find the Wacom Intuos Bluetooth Creative Pen Tablet. The Wacom Intuos has you covered whether you are just getting started in digital art or whether you are a master artist!  The most important aspect to the Wacom drawing tablet is its pressure sensitive pen.  With a mind-boggling 4096 levels of pressure sensitivity, you have the ultimate control and precision when it counts the most.  Whether you are drawing, painting or editing a photo, you need total confidence that the motions of hand need to translate to what you want to happen on the screen.
This medium-sized drawing tablet has a larger active area, so it is great to use with larger monitors.  It can be set up for both left or right-handed use. It also has 4 customizable ExpressKeys so that you can have your favorite shortcuts (copy/paste/etc.) at your fingertips!
Wacom Pen 4k
All of these features really help the user translate their art on the screen. But the Wacom pressure-sensitive pen is the star of this show.  Those 4096 levels of pressure sensitivity mean that if you press harder, the lines get thicker, if you let up on the pressure, they get thinner.  I used this on the Wacom tablet the free software included with this product (more on that below) and it is hard to translate it into words.  You just have to try it!  I felt just like I was drawing on a piece of paper. It did not take long to get used to at all and felt very natural.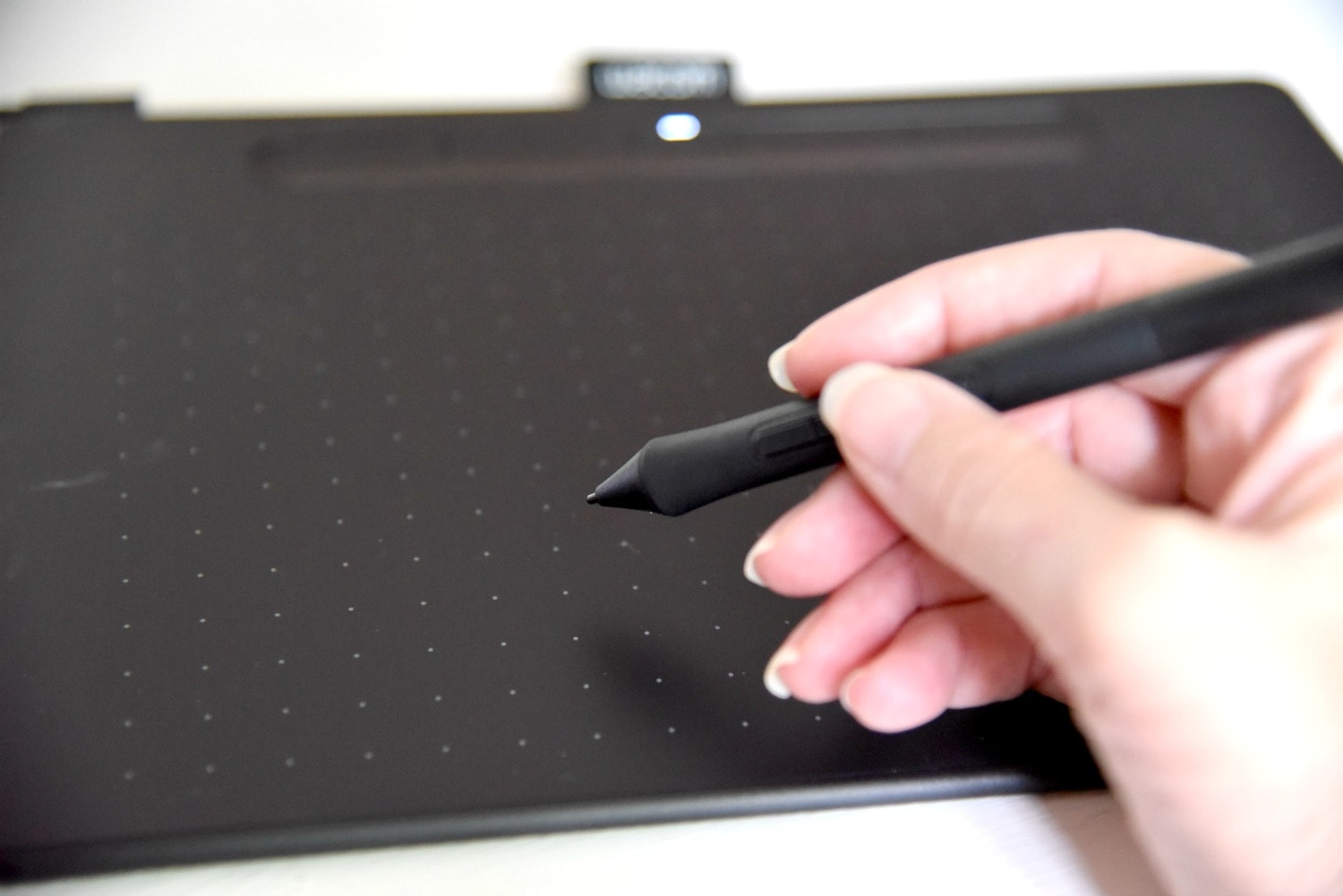 The pen is also battery-free and has a built-in nib compartment with a removal tool for easy access.
3 Free Creative Software Programs
Setting up the Wacom Intuos Bluetooth Creative Pen Tablet was pretty painless.  Simply plug it into your computer, go to the website to install the latest drivers and then follow the directions from there.  Once you set up an account and register your drawing tablet, you can download 3 free creative software programs:
Corel Painter Essentials (drawing and painting)
Corel AfterShot (photo-editing)
Clip Studio Paint Pro (comic/magna)
I tried out both the Painter Essentials and the AfterShot.  I have not had the opportunity to try out Clip Studio Paint Pro, I don't have interest or experience with comics and magna.  The Painter Essentials was amazing.  As I stated above, after just a minute or two, I forgot that I was using a creative drawing tablet.  The pen was so intuitive.  I was only limited by my lack of artistic skills!
I also played around with Corel AfterShot.  You can upload photos straight from your camera or from your computer.  Once there, your photos are there, you can do whatever you would like with them!  The sky is the limit!
This stylish, portable and intuitive digital creative drawing tablet is available at Best Buy.  It is available in black or pistachio green!  If you are looking for more control in your digital art, or if you just like to create beautiful images, try out the Wacom Intuos Bluetooth Creative Pen Tablet today!