These days technology rules the roost.  As a teacher I know how what a powerful teaching tool technology can be.  Having a great tool can make all the difference when it comes to learning engagement.  The VTech InnoTab 3S has been such a tool for my kids over the past few weeks.  My son is currently in preschool, learning his letters and sounds.  I work with him on the way home talking about sounds and objects that we find as we are traveling home, but his short attention span only allows for a few minutes of learning before he is ready to quit.  His stamina increased tremendously when I introduced the VTech InnoTab 3S.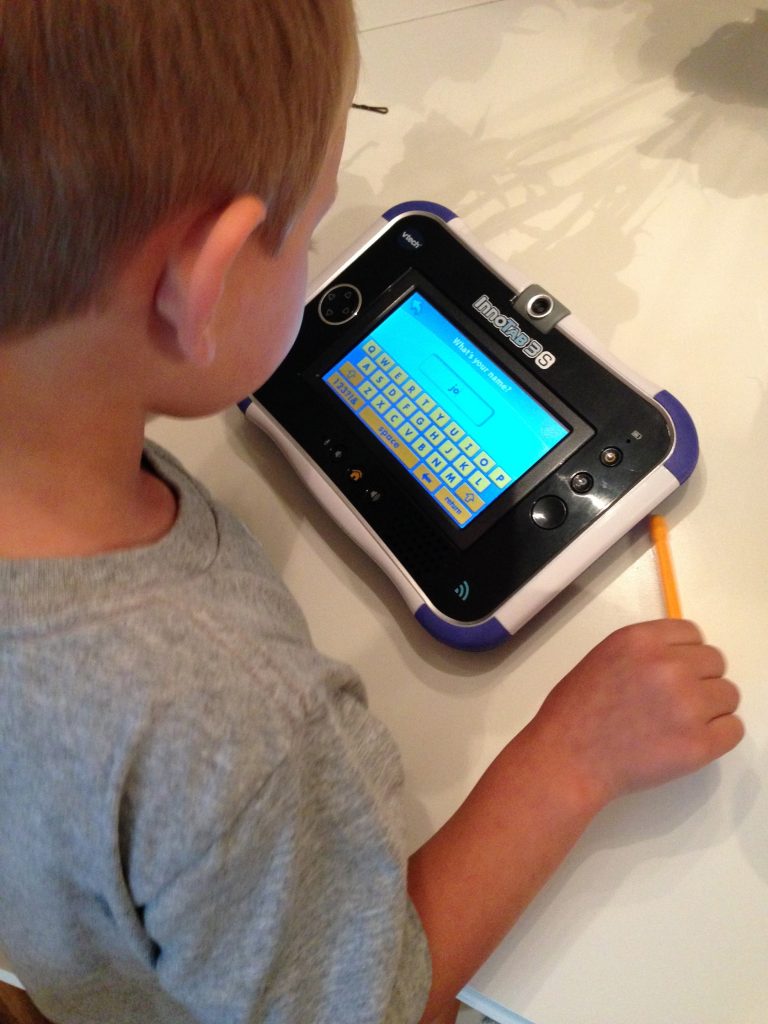 Features
E-Reader and story dictionary
4 GB on-board memory
Memory expandable up to 32GB with micro SD card (sold separately)
180° 2.0 MP rotating camera / video recorder
WonderCam with over 55 photo effects
MP3 Player
20 total Apps included: Art Studio, Magical Bean Stalk game, H2O Go! game and more
Kid-safe internet browser with pre-selected and parent-approved websites
5″ color touch screen
Secure Wi-Fi connectivity
Also includes calculator, clock, calendar, friends list, notes and more
Microphone and NEW D-pad offer even more ways to play
Includes 2 styluses
Includes Rechargeable Battery Pack and AC Adaptor (a $34.99 value)
Our Thoughts
We absolutely love the rechargeable battery pack.  If there was one downfall of the Innotab 2 was the constant need to change the batteries.  All of that money spent on batteries adds up.  Having a rechargeable unit is a time and money saver.  We love how this tablet is turned horizontally.  My son uses our iPad this way so it is natural for him to turn it on its side.  Having the camera on the side helps him utilize it better.  We also love how we can send messages to each other on my iPhone.  Knowing that it is safe and secure is a huge deal for this mommy.
We have been able to use our cartridges with this tablet as well as our old tablet.  I love that.  So many times when new products come out, we have to go and purchase new accessories to go with them.  The Learning Lodge is also a great place to go to download apps for your InnoTab.  We received 3 free downloads with our tablet and my son loves them.  We chose games that both him and his little sister can do. The apps are reasonably priced and start at $2.99.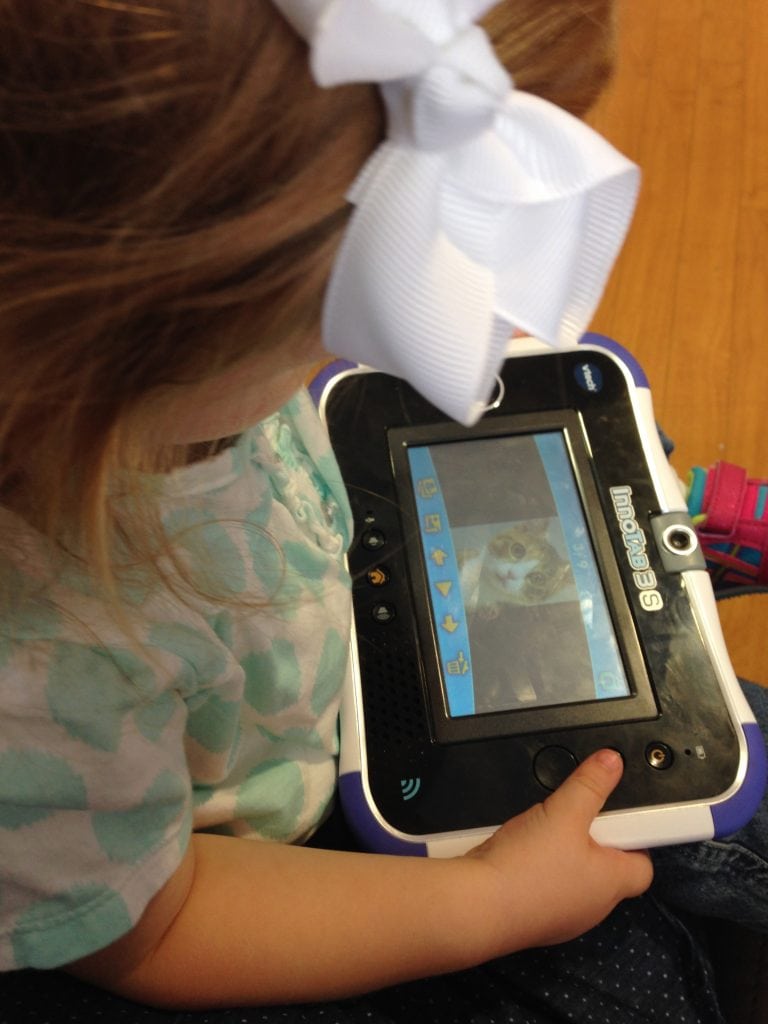 Caroline loves to look at the pictures that we can store on the tablet.  She is really into making animal noises at the moment and the VTech InnoTab 3S helped us get through a long wait at the MedCheck when she broke her finger.  She was happy and entertained the entire time. I love that this is a product that will grow with my family.  As Jonah moves into reading, there are apps and games that can support him.  Caroline is not even 2 yet and she is finding interesting things about the tablet.  I have a feeling that she is going to be a tech kid like her mommy!
Check out this video for more information and don't forget to get to win a VTech InnoTab 3S of your very own at the end of this post!
You can learn more about the VTech InnoTab 3S at VTech Kids!
Win It
One (1) lucky reader will win a VTech InnoTab 3S of their very own!  (ARV $99.00)
a Rafflecopter giveaway