Summer is here!  School is out!  What are parents and kids to do?  From experience parents need to be on top of their kids' education during the summer months in order to minimize the Summer Brain Drain affect.  What is Summer Brain Drain?  Summer Brain Drain occurs when students are away from the structured learning environment of a classroom and lose the months of knowledge they gained during the school year because they are not regularly exercising their brains.  As a teacher, I see the negative affect that summer break can bring if children are not reading or problem solving at home.  The good news is that there are remarkable products on the market that get kids excited about learning.  Most of time, they don't even realize that they are exercising their brains!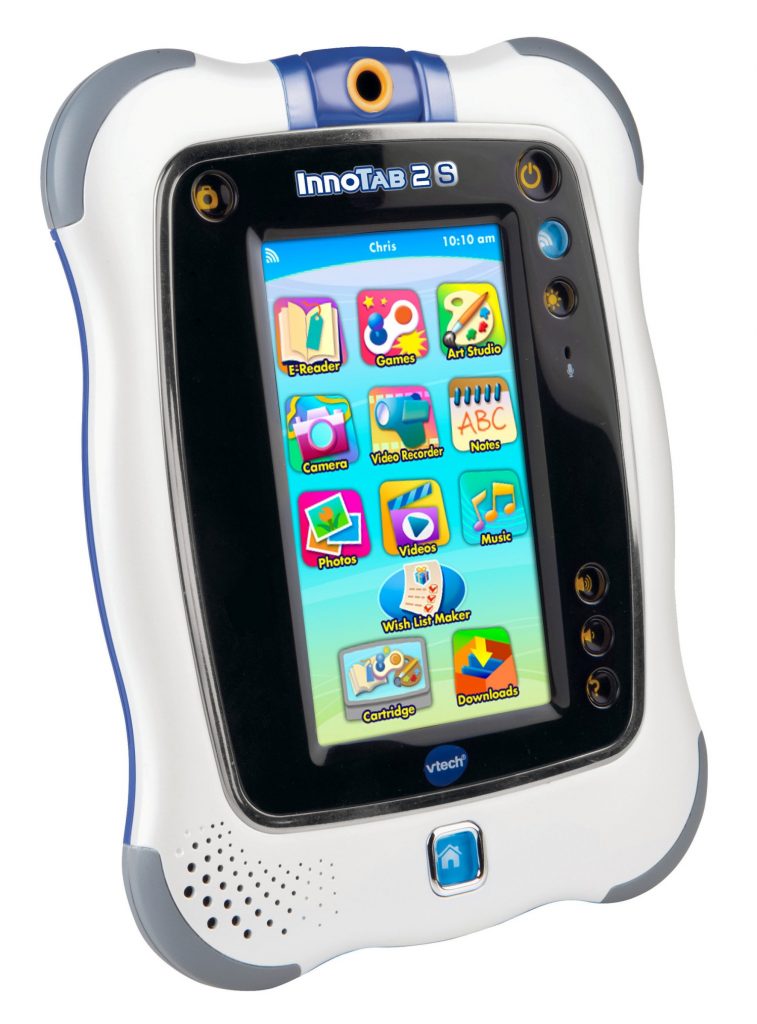 The VTech InnoTab 2S is a fantastic product that we have been using at my house to help keep Jonah's brain learning and experiencing new things during the summer.  I have been loving it because Jonah has forgotten all about my iPad and my iPhone and has been enjoying playing on his own tablet. If you are familiar with the original VTech InnoTab, this newer version adds a rotating camera that allows the device to be personalized for each of our children as well as a camcorder that my child can use to record his own videos!
Other features of the VTech InnoTab 2S:
4 user profiles + 1 guest
Motion controlled tools in Art Studio
Photo frame stand
One-touch Help button
Hard key camera shutter button
One touch camera access
Protective rubber corners
Voice greeting or text welcome message
Use photo as wallpaper
Parental setting – content lock
Memory capacity status
AR game using camera
400 Mhz Processor
2GB internal memory, expandable to 32GB with memory card slot (card not included)
2 styluses with hole for string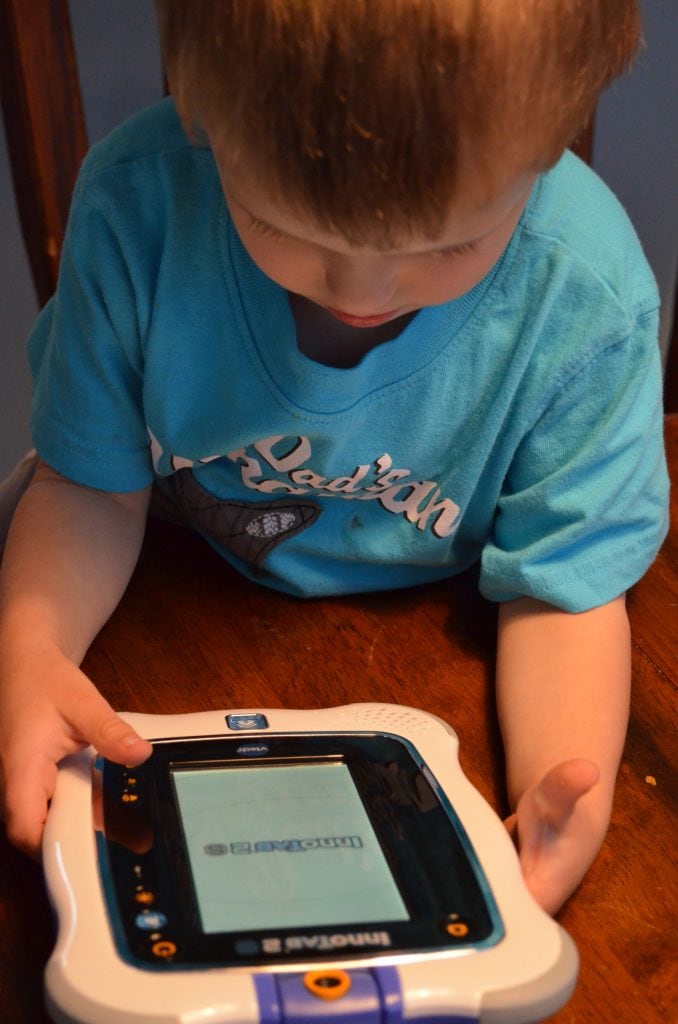 The VTech InnoTab 2S comes with 17 built in apps so that the learning can start right out of the box.  My son's favorite has been the Art Studio!  We were also sent a couple of game cartridges with some of our favorite friends from Toy Story.  My son has been playing with Buzz and Woody since we took it out of the package.  Additional apps such as games, e-books and music can be easily uploaded to the InnoTab 2 through VTech's Learning Lodge Navigator. Yes, I said music.  This tablet is just like mommy and daddy's tablet!
About the Learning Lodge™
The Learning Lodge features more than 350 educational games, e-books, music and videos developed specifically for each child's unique stage of development, as well as with their age and interests.

The broad library of subjects includes reading, math, social studies, science, creativity, problem solving and so much more!

Starting with activities suitable for toddlers and expanding to grade schoolers, the Learning Lodge gives every child an opportunity to expand their learning potential while keeping them entertained.

Featured throughout the downloads and software cartridges are popular characters such as Mike the Knight™, Angelina Ballerina®, Team Umizoomi™, Dora the Explorer™, Thomas & Friends®, Teenage Mutant Ninja Turtles®, Jake & the Neverland Pirates, Sesame Street and more. New titles coming out on the Learning Lodge beginning in June include: Monsters University®, Turbo®, Planes®, and more.

Parents can track their child's progress through the Learning Lodge™ Progress Log, offer encouragement and share in their pride when kids reach new learning milestones.
We will be going to Idaho for a few weeks soon, the VTech InnoTab will be the perfect device for traveling on a plane.  I don't need to worry about it breaking because of its durability, and I will now have access to my own iPad on the plane.  I feel great allowing my son to play with this tablet during the summer because it cultivates his creativity as well as excites him to read!  I can't wait to bring this to school in the fall to motivate my struggling learners.  It will be perfect in a center or as a choice time activity.  I will just have to remember to bring it home or my son won't be too happy with me.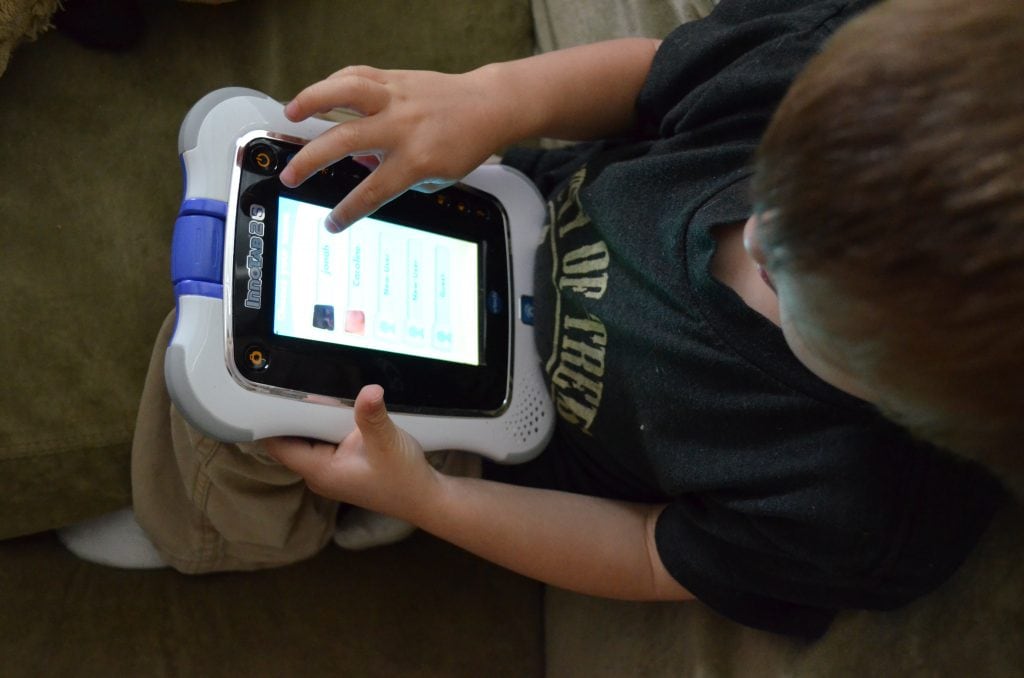 Win It
One lucky reader will win a VTech InnoTab 2S of their very own to help their kids combat Summer Brain Drain!