It has always been a dream of mine to voice a character in a Disney animated show.  Not that many people know that about me.  I felt a kindred connection with Ginnifer Goodwin last week at the Zootopia Press event when I was able to talk with her about her role as Judy Hopps in the upcoming Disney movie Zootopia.  She talked bout what it was like getting that phone call and how she actually shed tears when she saw the Disney castle appear before she saw Zootopia for the first time.  She gets what a magical experience being involved in this film was.  She is a Disney nut just like me.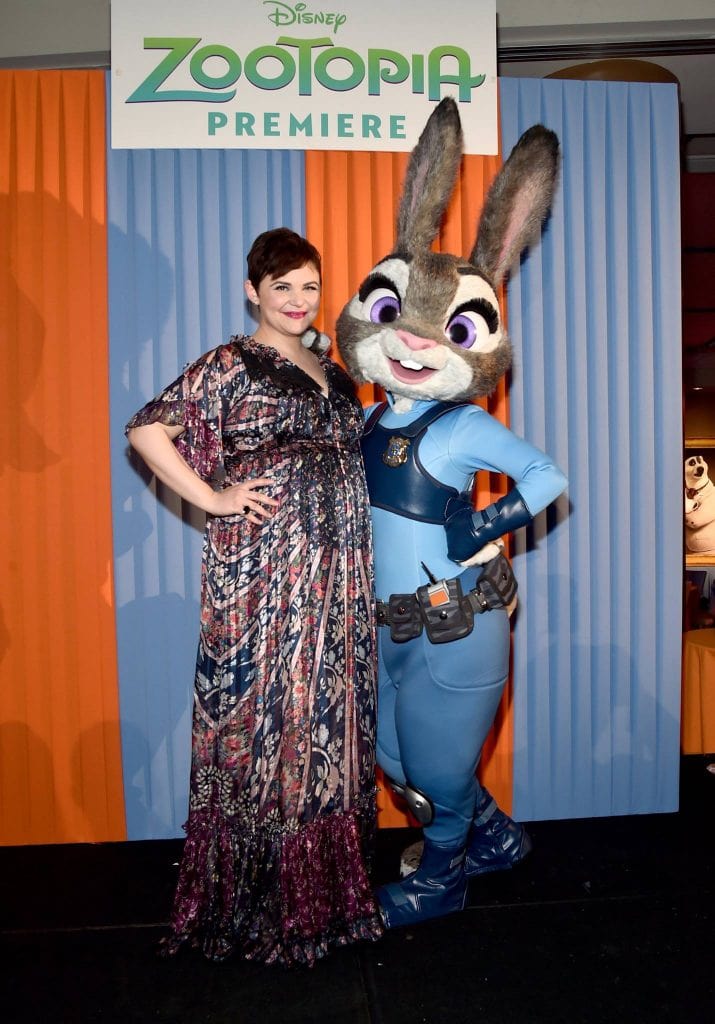 It didn't take much to convince Ginnifer to take the role of Judy Hopps.
To be honest there was one word that convinced me that I needed to take this role and that was Disney!
She told her agent to accept the role even before she found out what the role was!  It turns out that Judy is a lot like Ginnifer herself and the role was a match made in Heaven.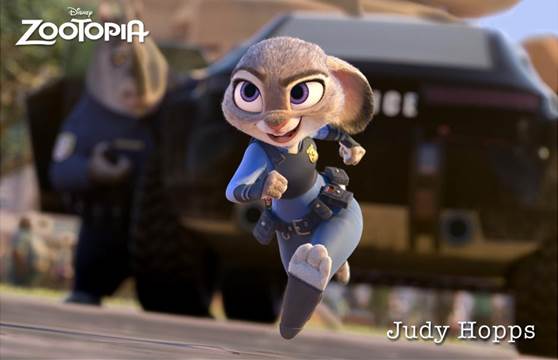 Ginnifer found a lot of Judy in herself.  They are both idealistic and fiercely optimistic.  She also says that her and Judy are  a bit self-righteous.  Ginnifer said she likes this about Judy because she doesn't like playing characters that aren't flawed in some way.  Ginnifer loves how Judy Hopps ended up on the big screen.  She didn't get to see herself as Judy until the D23 Expo last August.  When she finally saw the final version she was proud.
I was ecstatic to find that they created an action hero and a real butt kicker who is kind and generous and girly and uncompromising and frankly, didn't have to have any of what we associate with masculine qualities in order to be that action hero!
Judy will resonate with both girls and boys.  She is a heroine that everyone will be cheering for as well as empathizing with.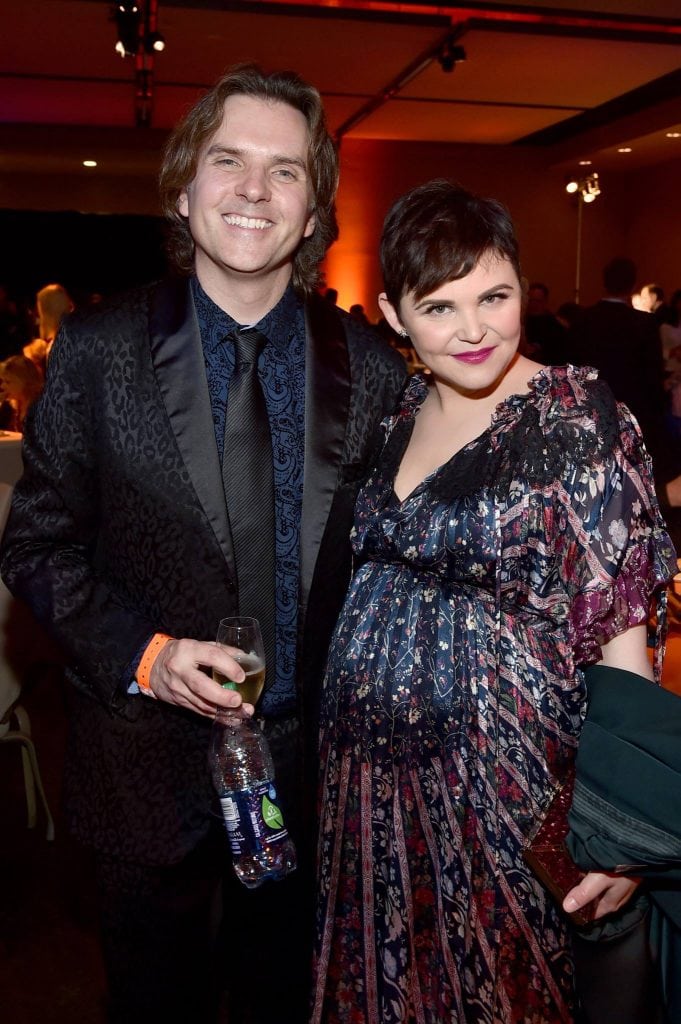 As you can tell, Ginnifer is pregnant with her second child.  She was gracious to us and talked a little bit about being a mom and an actress.  She says that her choices in roles have changed since she decided to become a mom.  She will now pick roles that she would want her children to see.  Before deciding to be a mom she did roles such as Big Love that she wouldn't even let her boyfriend at the time watch.  When she started thinking about having kids she looked for more family friendly roles like Once Upon a Time which lead to Tinkerbell and ultimately Judy Hops.
Ginnifer has a two year old boy at home.  Her little guy loves Disney as well and thinks that the characters are actually real, like most two-year olds do. When asked if she was going to let him watch Zootopia she gave this brilliant answer!
I don't want to shatter any of his illusions. I'm just terrified that he would see Zootopia and he's a smart kid, and he would say, that sounds an awful lot like Mommy. So, I'm going to keep that from him as long as possible. I want to push him to be imaginative.
I knew that we were kindred spirits!  I also try and extend the Disney "magic" for my kids as well.  Its so much fun to see life through their eyes that letting them extend that a bit is fine by me!
You can see Ginnifer Goodwin voice the character of Judy Hopps, the little bunny with big dreams, this weekend when Zootopia hits the big screen.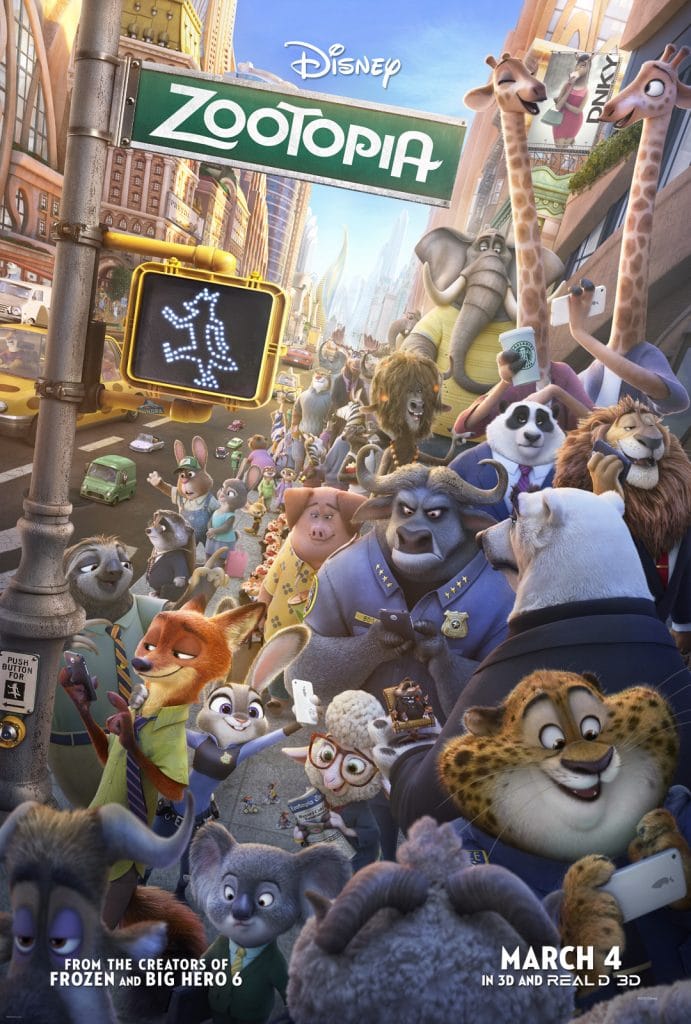 Be sure to follow Zootopia on their social channels to get the latest clips and news from your favorite Zootopia citizens:
For more exclusive coverage from the #ZootopiaEvent come back every day this week!  You can read my exclusive interview with Jason Bateman as well as my interview with Directors Byron Howard & Rich Moore.
A huge thank you to Disney for flying me out to Orlando for the #ZootopiaEvent and for my amazing room at the Animal Kingdom Lodge.  All opinions are 100% mine.