Victoria Alonso is Marvel Studios' EVP of Physical Production & AVENGERS: INFINITY WAR Executive Producer, and is one of the three founding members of Marvel Studios. She has her hands busy in every aspect of the filmmaking process at Marvel Studios and will even run and get coffee is that is whats needed. I had the opportunity to interview Victoria during my time in LA when Marvel Studios flew me out as part of the #InfinityWarEvent.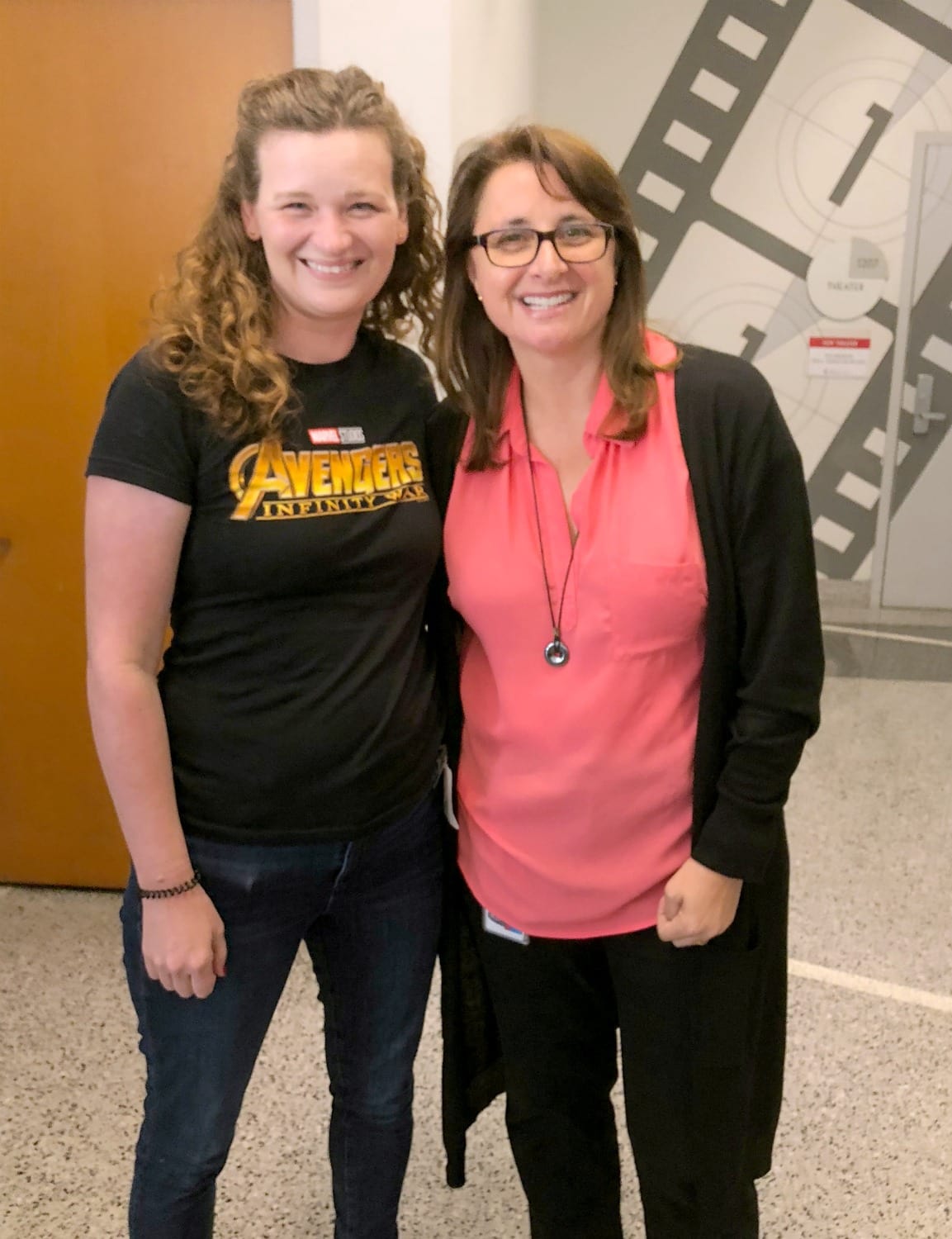 We met Victoria Alonso the night after attending the Avengers: Infinity War Premiere. We were all surviving on about three hours of sleep after the amazing experience. Our interview turned into one of the most memorable experiences that I have had on a press trip.  I left the room with tears in my eyes and inspired to make a difference.
Alonso opened up about being a mom in Hollywood, the impact she hopes her films have on kids, and how we can all be change-makers.
The Impact of Having Children
Marvel Studios is celebrating their 10th year of producing movies. Victoria has was a founding member and has been there since the beginning. She wasn't always a mom, her daughter was born 8 years ago.  Becoming a mother changes you both personally and professionally. We asked her about how becoming a mom has changed how she makes movies.
Having children changes who you are as a person and how you see the world. I think that I thought I would've died for someone. I know I would die for her. Hands down. You just show me where the train is. I'll go first. That kinda feeling on a daily is like — is that stab necessary? Do we need to see that blood? Are we — can we just stop the punchy punch?… I think it's a constant question as a parent. I say it aloud in every room, how am I going to explain this in the playground, which I go to every morning to drop her off. And that creates a conversation.

Being a Changemaker
Victoria's daughter is eight years old and hasn't seen Black Panther yet, but it has affected her. She listened as her mom talked about the film and what it meant to her to make it.  The impact of Black Panther has been felt all over the country and especially in our youth. For the first time, young girls and boys of color are able to see themselves in a starring role in a superhero film. If you don't think that is a big deal to young kids, think again. Victoria's daughter told her recently that since she made Black Panther, she became a really popular kid because her mom is a "Changemaker."
As a former elementary school teacher, I understood right away what her daughter was talking about. It is important for young kids to have role models to look up to. I tried to inspire my students with stories of everyday people who are doing small things to help change the world. Victoria Alonso is a great example of a Changemaker. Her daughter understood this and was able to voice it, and that made an impact on Victoria. Victoria knew that her own mother was a change-maker but she didn't have the words to say it out loud so she thought that her daughter being able to voice it was a beautiful thing.
Women in Film
Marvel has some great roles for women coming up in several new films including Ant Man and the Wasp and the title role in Captain Marvel. Marvel even changed the character of Ghost (who was a man in the comics) to being a black woman in the movie. Alonso says that these changes make an impact on little girls and allow them to be identified and feel included.
Victoria has gone on record saying that there needs to be more room for women in the filmmaking processes. She feels grateful to work with a great group of men who told them she was going to adopt a child and when that time comes she was going to drop everything and leave. That time came when she was packing to go to San Diego for the biggest Comi-Con of their career (The first Avengers movie) and she got the call from a birth mom in Chicago. She called them up and said she had to go. When she came back she brought her daughter to work with her for 18 months, three days a week.
Being a woman in a male-dominated industry is tough. Victoria talked about being "a woman at a man's table" and how important it is to be yourself. She told us that she never wanted to be a man or like a man.  She believes that your strength is being who you are. She believes that our differences are a valuable thing to bring to the table. I love what she told us about "sitting at the table" :
When you go to that table, you sit at that table, not on the side, not behind. You sit at the table. And own it. That's it. I own it every time I wanna sit at that table. I don't make an apology for being there. If I'm at the table, that means somebody decided I should be here. So, I am here.
She believes that women need to start believing in their core that they are equal to men.  She finds it interesting that at seven years old, her daughter thinks she is going to take over the world. But that girls often have a shift of thinking starting around 12 years of age that starts them thinking they aren't equal.  It is going to take a shift of thinking to change that and moms can help.
Victoria suggests that parents expose children to stories that inspire us and that it will inspire our kids as well. Exposing our kids to art, music and the differences of the world will help shift their thinking.
I love how she tied it all together…
Show them that the world is better a world kinda together, but we're different. And the one thing that unites us really is the love. For our family, for our partners, for our children, for our country, for whatever. Whatever is the love that you feel. It doesn't divide us. I mean that's really Black Panther. Is the love of country, the love of people, the love of kingdom.
Avengers: Infinity War
Victoria was extra nervous for the first time in her career at the premiere of Avengers: Infinity War. She felt the weight and responsibility of the film and what audiences will see. It was part one of the culmination of her entire 13 years.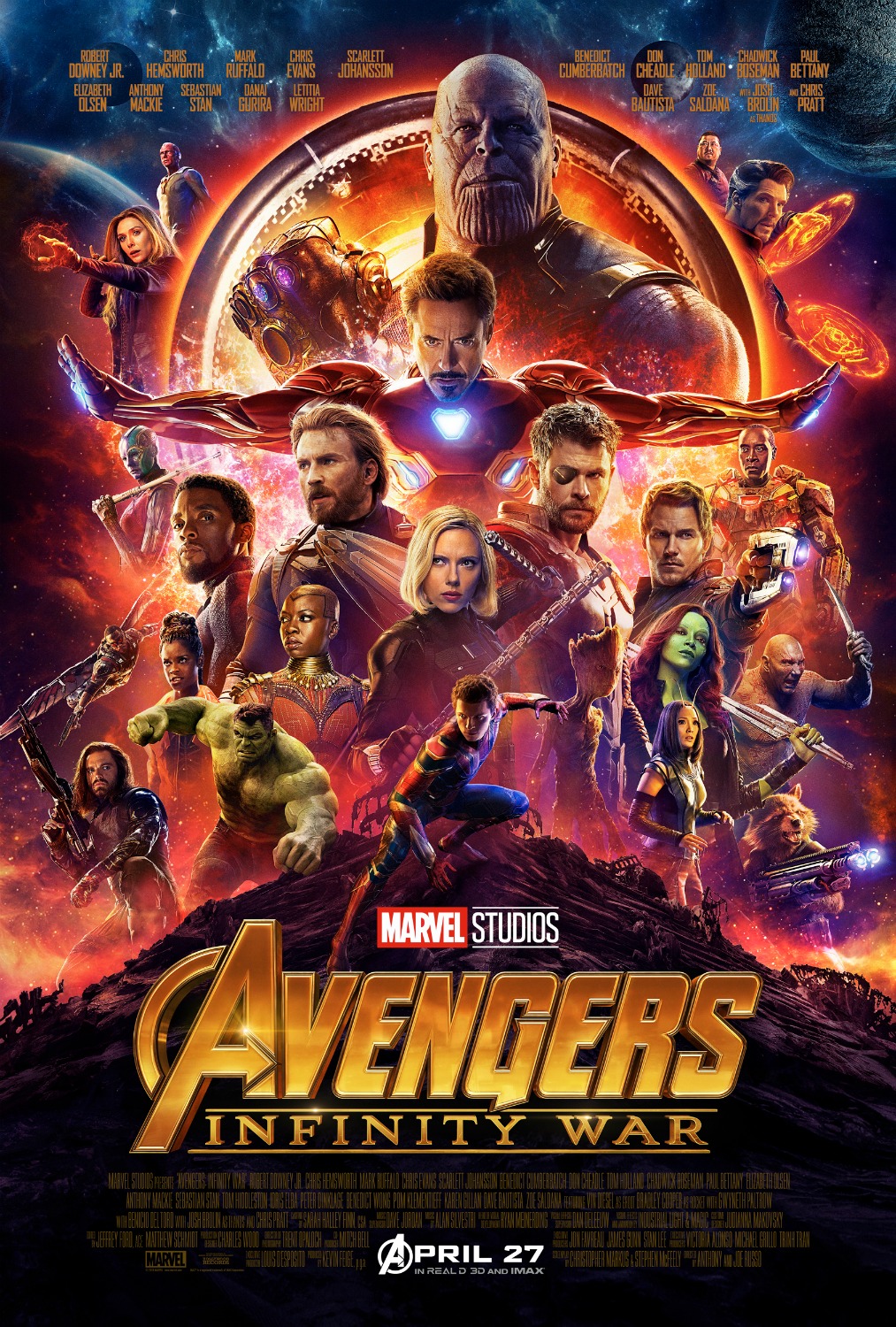 Infinity War opened last weekend as the highest grossing opening weekend of all time! Be sure to see Infinity War now in theaters and see what all the buzz is about.  You can read my spoiler-free Avengers: Infinity War review here.