Every once in a while I watch a film that blows my expectations away.  I had one of these experiences recently when I watched a screening of the upcoming film Valerian and the City of a Thousand Planets. The visual effects in this movie are off the hook and I totally recomend that you see it in 3D.  The creative geneis behind the film is legendary director Luc Besson, known for The Fifth Element, Lucy, La Femme Nikita and more.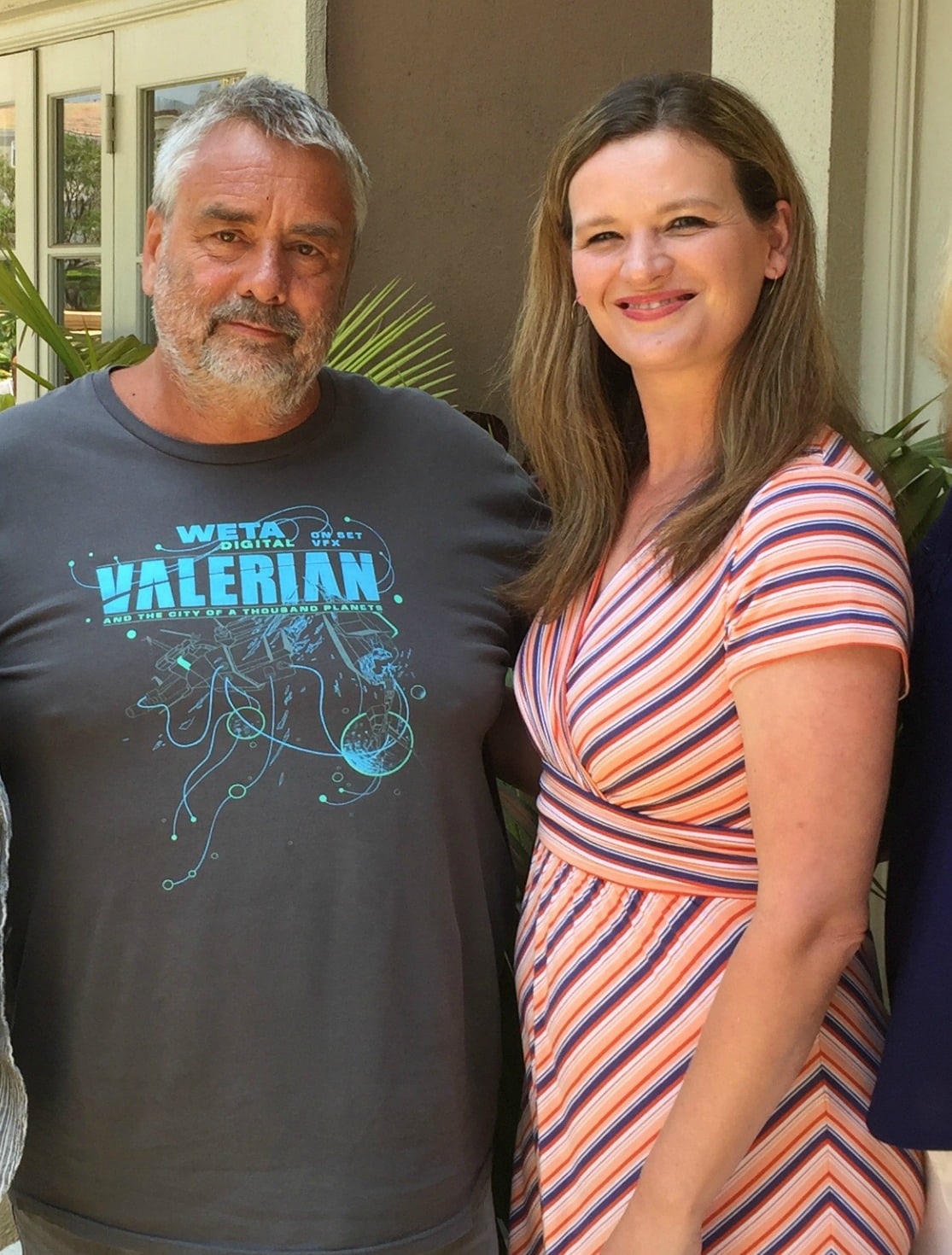 Earlier this month I had the amazing opprotunity to meet Luc and talk to him about his film. After we met with Luc, we also sat down with the main two actors in the film Dane DeHaan (Valerian) and Cara Delevingne (Laureline) to learn more about the making of the film and what it was like playing the icon characters Valerian and Laureline.

The Creative Process
Luc started off talking about the process of starting a film with virtual worlds and an established science fiction fan base.
First, when you start with this kind of film, you have to be very modest because there's a lot of big huge sci-fi films around called Marvel, DC Comics.  So, you have to be humble and say, "Okay, how I can get in?" One big factor is time. The second one is take the time to talk with people, see how they did that."
He found out that most of the huge studios hire their creators who work on their films for a short period of time in order to make their deadlines.  Luc took a creative route when it came to hiring the creative people on his film.
What I did is I sent a letter to all the schools around the world, schools, creative schools, like design schools and things.  And I said, "We're going to make a film–a sci-fi."  They don't know which one. "If you want to participate, send a space ship, a world, and an alien."  So, we received 2,000 submissions.  And I picked up 15.  I hired five for an entire year.  They don't have the script.  They don't know each other, and the only person they have contact with is me by Skype once a week because one was in China. The other one was in Brazil.  The only person they have seen for a year is just my face here like this.  We have this little private conversation every week where I try to protect them because I want the full creativity of these people.
With the help of his creative team it took him almost two years to make the puzzle of which aliens to include in the film. He had to narrow all the different speices down.  He talked about how hard that was on his opening scene.  At the beginning, for example, there's only six where they shake hands.  I have 200.
At the beginning, for example, there's only six where they shake hands.  I have 200.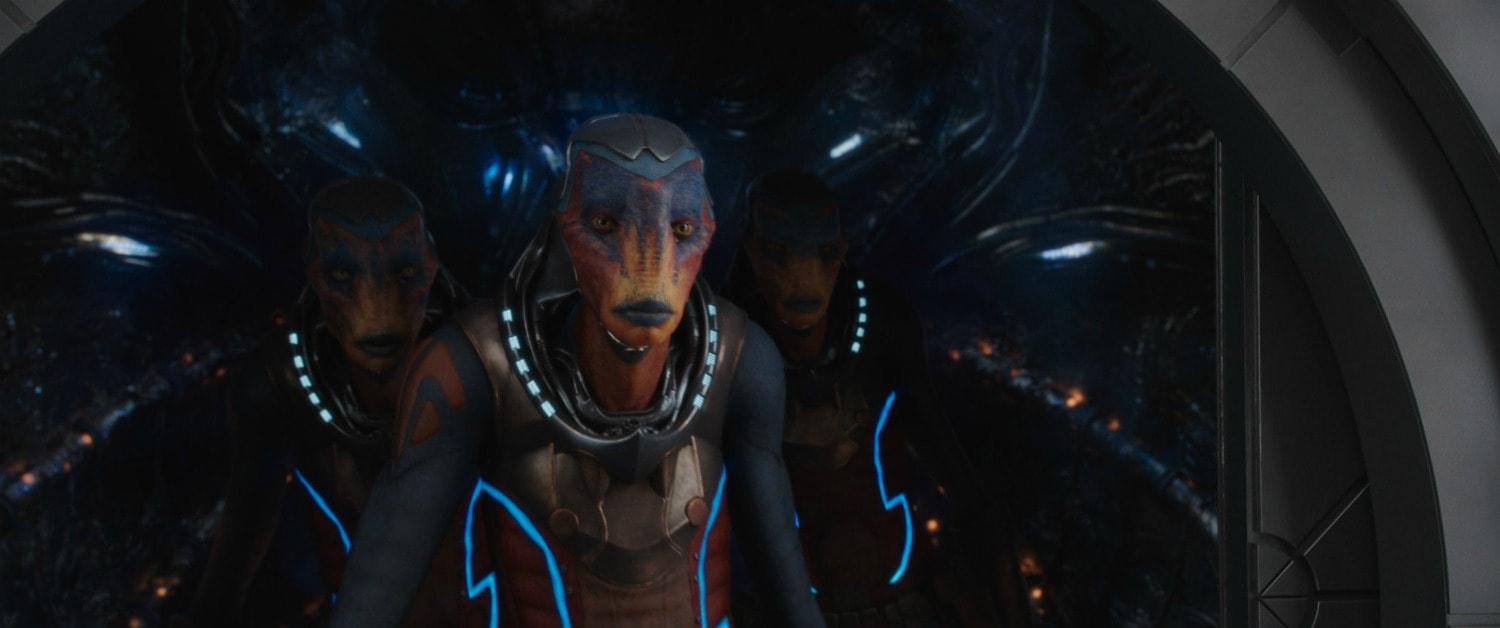 How Luc Stays Grounded
With all the fantastical worlds and creative movies Luc has produced over the years we wondered how he kept his sinerity and humblesness.  He told this amazing story about one of his children that just goes to show what a humble person Luc is.
I have five kids who bring me back to earth every day. One of my kids a long time ago had a problem with the heart when she was born.  I'm very familiar with hospitals, and she got three operations where they take the heart out, they work on it.  I mean, it was very painful. And I met this guy.  He was saving her, in fact.  And at the end of the operation, he explained to me with a drawing, like almost like a plumber.

"I did this.  I take the tube.  I did this.  Okay, you got it?  It's fine?  We're fine?"

And I said, "No, I'm sorry. You have to rest." He said, "No, no, no.  I have another operation.  But, this one is much more complicated."

And I said, "Just how many per day are you doing?"  He said, "Oh, that's my fifth today."  They are heroes for me… And no one knows them.  They're never on TV.  They're never on the cover of magazines. And they save five families per day.  I'm doing aspirin.  That's all my doing when I do films.  I know that sometimes it's important to get an aspirin.

Why Laureline is not a Redhead
The Valerian stories have been around since the seventies so many fans are probably wondering why Laureline is not a redhead like she is protrayed in the stories. Luc's answer might surprise you!
There's two reasons.  First, I tried, and it doesn't fit on Cara, to be honest.

And the second reason is, as soon as she's in red, everybody kind of says, "Oh, he looks like Leeloo in The Fifth Element."  Honestly as soon as I've seen it in red, that's what I said.

I said, "Oh my gosh.  It's Leeloo."  And so, that's the reason.
Choosing the Right Actors to Play the Parts
Finding your leading heros has to be a challenging task.  We asked Luc about the process of finding the right person to play his leading man and woman.
If you find the actress or the actor who is perfect for the role, that's unbeatable.  If you choose someone because he's known or because you think he's going to make money or things, three years later, you never know. Some movies recently flop with big, big names.  And they signed three years before, and they thought it was working.  So, don't even think about it.  Just take the best person for the part.
There's 29 albums of Valerian, and I started reading it when I was ten.  So I know very well Valerian and I know very well Laureline.  I was convinced with Dane in one minute, one minute.  His smile, his eyes, his blue eyes, the tone of his voice.  He's kind of like charming, a little bit, which is perfect for the role because he's not the typical hero. He's a little too much.  He's like pretentious a little bit.  He's very lucky most of the time, and she's handling it.  She's the boss.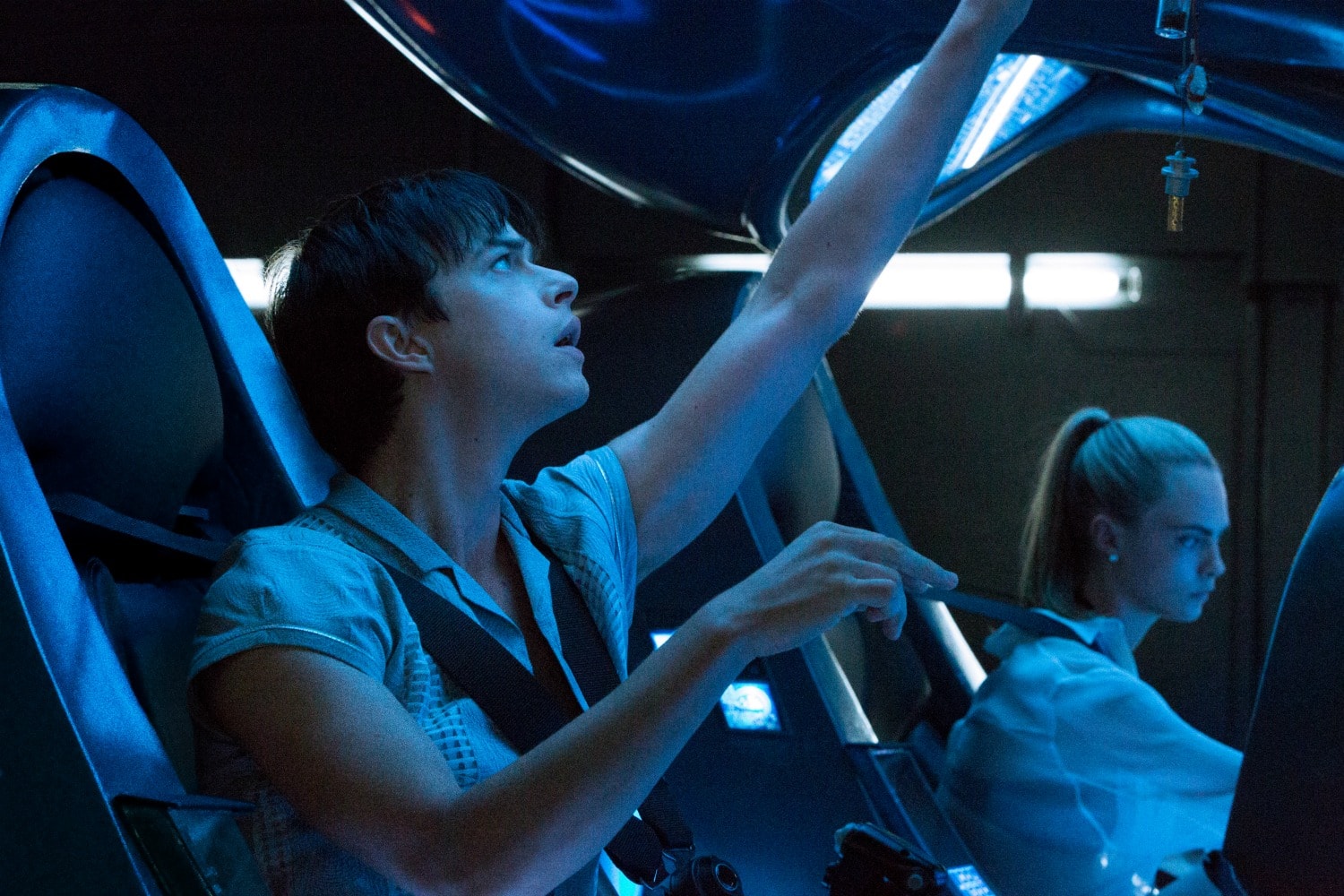 When we sat down with Dane and Cara a few minutes later we asked them about working with Luc.  It was apparent from our converstaions how important it was to the both of them to be apart of this project.  They have high admiration for Luc and his vision for the film.
Cara:  I think that's when I first fell in love with the film is just listening to him talk about it.  I've never heard anyone talk about something with so much love apart from their own children, honestly.

But, really, from that moment, the way he spoke about all the characters and how much this had been a passion project for him–I knew from that moment.  I was like, "I need to be in this film.  I need to work with you."

Dane:  And you can tell every day on set that he was making the movie he's wanted to make his entire life.  It's the only movie I've made for this long period of time where four months into it people are still really happy to be there. They're not like just over tired and over worked and can't wait for it to be over.  You know, he's such a pleasure to work for, and he was so happy every day because his dreams were coming true.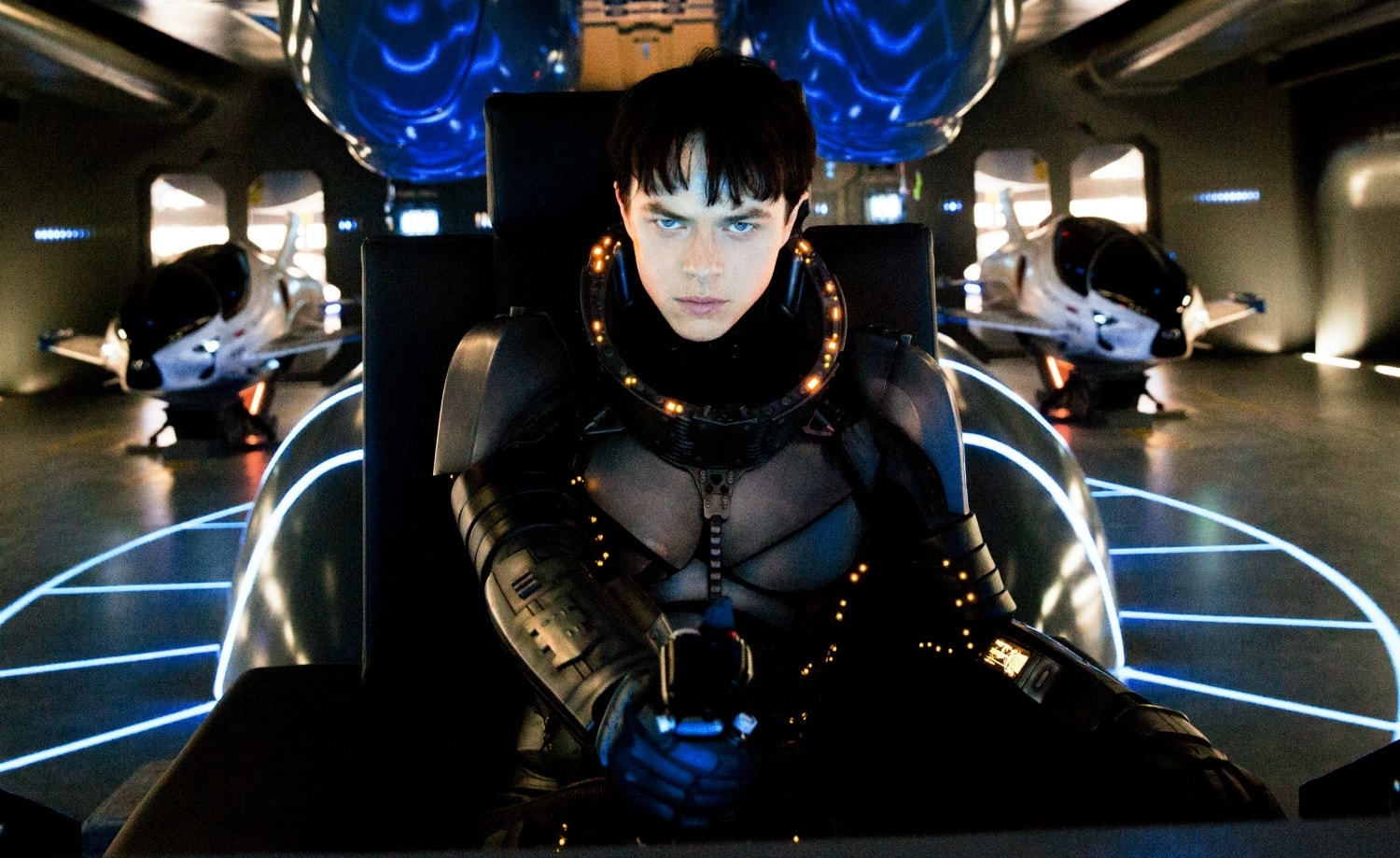 Playing the parts of Valerian and Laureline
Both Cara's and Dane's characters have some amazing stunts in the film. Preparing to play the roles required a lot of preperation and dedication in order to be in the shape they needed to be in.  Dane talked a little bit about his excitement when he found out about some sword fighting he would be able to do.

Dane:  I would get to the set two hours early every day and just to the gym.  We had to be in incredible physical shape just to do some of the shots and not pass out.

But, the sword fighting–in the movie, I was actually pretty stoked because I went to theater school, and we did an insane amount of sword fighting.  And I didn't think it was anything I was going to actually ever get to use in the real world.  So, when I found out there was a sword fight–yes–I remember them being like, "You know, you have like two months to learn it." And I was like, "Oh no, guys.  I got this."  And they totally didn't believe me, and within like three sessions, I totally got the fight. And they were like, "Oh wow.  You can fight with swords."  And I was like, "Yes, I told you I could fight with swords."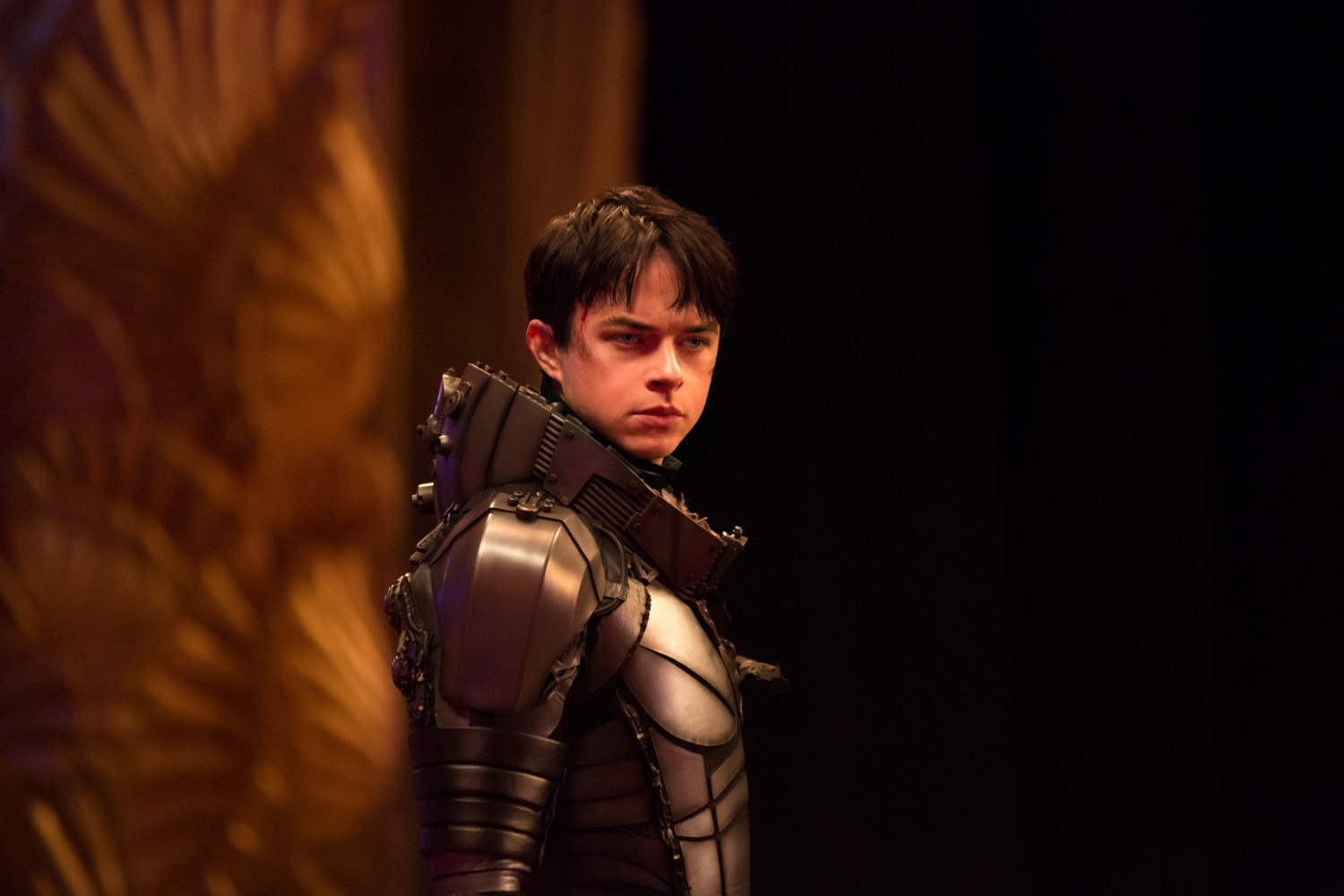 Cara loved the role that she played.  Laureline is a kick-ass woman who doesn't let anything get in her way.
Cara:  I mean, Laureline is the kind of woman that I want to be just in terms of her strength, determination, hardworking, following her heart as well, the amount of compassion and time that she has for love and also for doing the right thing and also getting the job done.  I mean, she really does kick ass.
She was also very excited to work with a blue screen.  The movie has a lot of virtual world and characters in it which makes acting a little unique!
Cara: I think it made me really happy, to be honest, working on a blue screen all the time because it you got to use your imagination so much.  I kind of felt like a kid again.

The only kind of hard bit was sometimes when there was a moment where this stuff is spit in my face, and I have to kind of scream.  You know, you're trying to make or scare this tennis ball.  And you're like, "I've got to remember I'm terrified." Then, for a moment, you're like, "I'm just screaming at a tennis ball.  And I feel so weird." And if someone else is watching, you kind of take yourself out of yourself, and you're like, "If I was watching myself, I'd feel really stupid right now." But, you kind of just have to trust that it will look right at some point.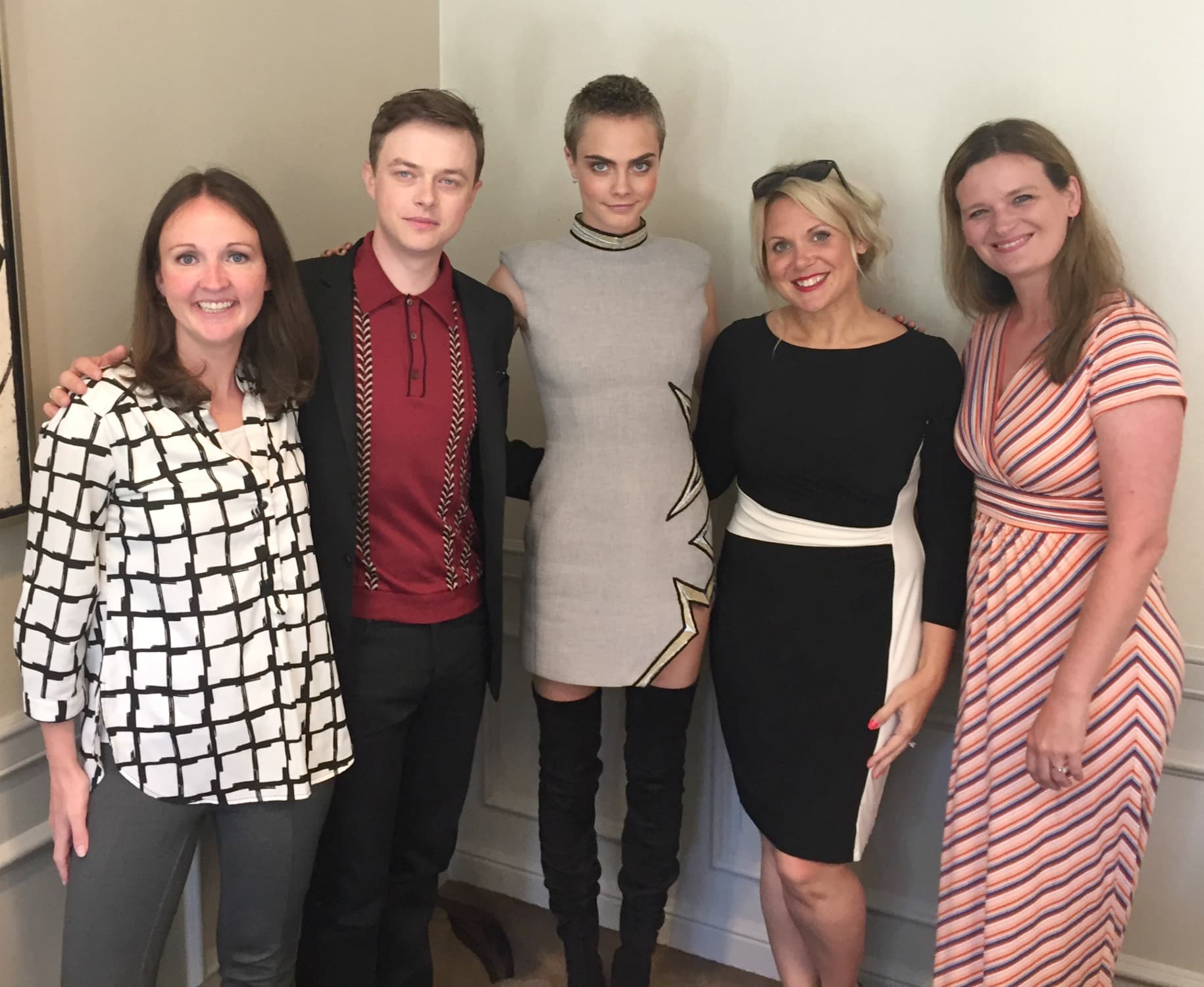 The end result is an incredible film that is fun to watch.  It needs to be on your must watch list this summer. Come back tomorrow when I share my full review of this fantastic film!
VALERIAN AND THE CITY OF A THOUSAND PLANETS – In Theaters July 21
Facebook | Twitter | Instagram
History is on the march. Watch the trailer for Luc Besson's Valerian and the City of a Thousand Planets – the groundbreaking cinematic event a lifetime in the making. See it in 3D and RealD 3D this Friday!
A huge thank you to STX for flying me to LA for the screening and interviews.