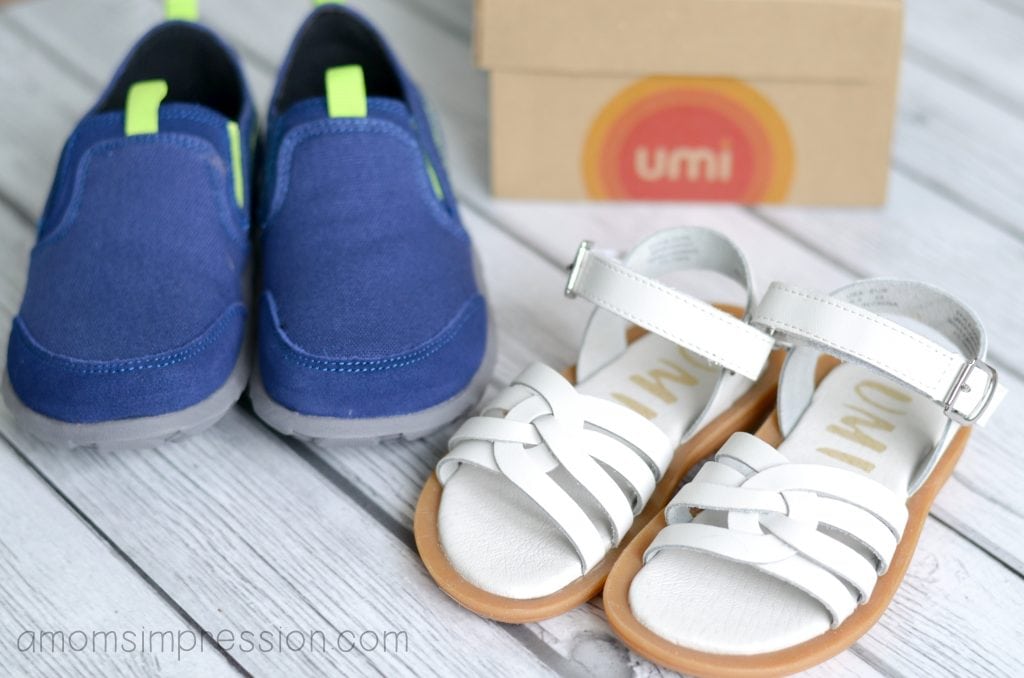 I am sure I mentioned somewhere that spring and fall are my favorite seasons.  I love it when the weather starts to thaw and the flowers start to bloom in spring.  I don't look back as winter says its goodbyes.  I can break out my capris and flip flops and enjoy the Easter candy.  Its not a surprise that I am a bit obsessed with children's shoes and spring makes my shoe lover heart flutter with sandals and slip ons for my kiddos.  This year my kids will be sporting some spring styles from our favorite children's shoe company, umi!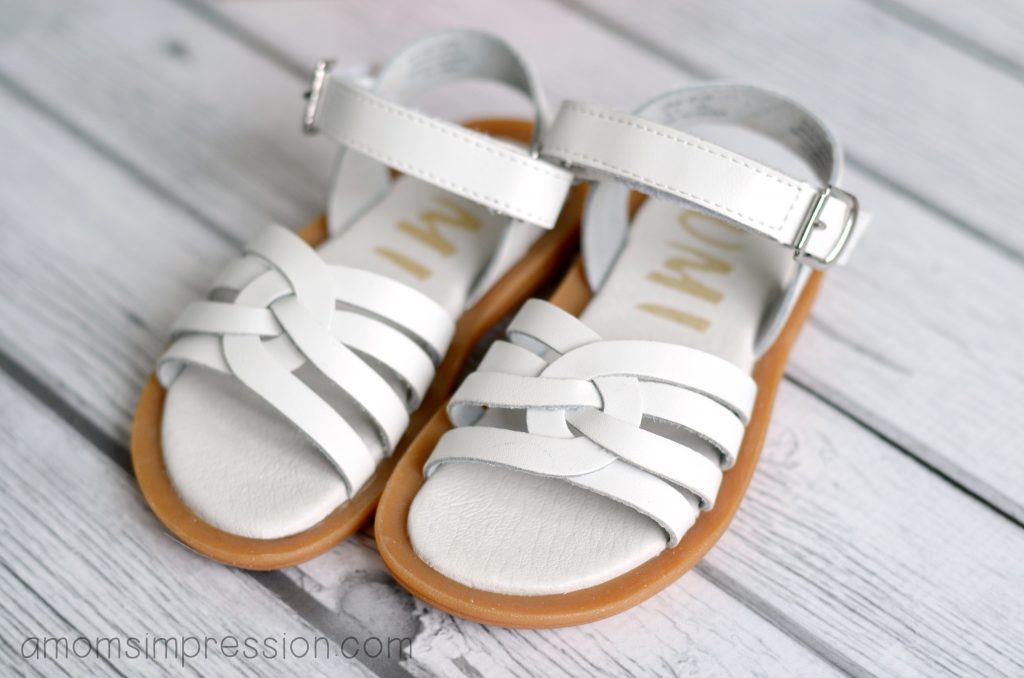 These white sandals are not only adorable, they are classic and completely perfect with a pair of shorts or to dress up a spring dress.  Caroline loves to dress up in "fancy" dresses and she modeled how perfect these little shoes would work with just about anything.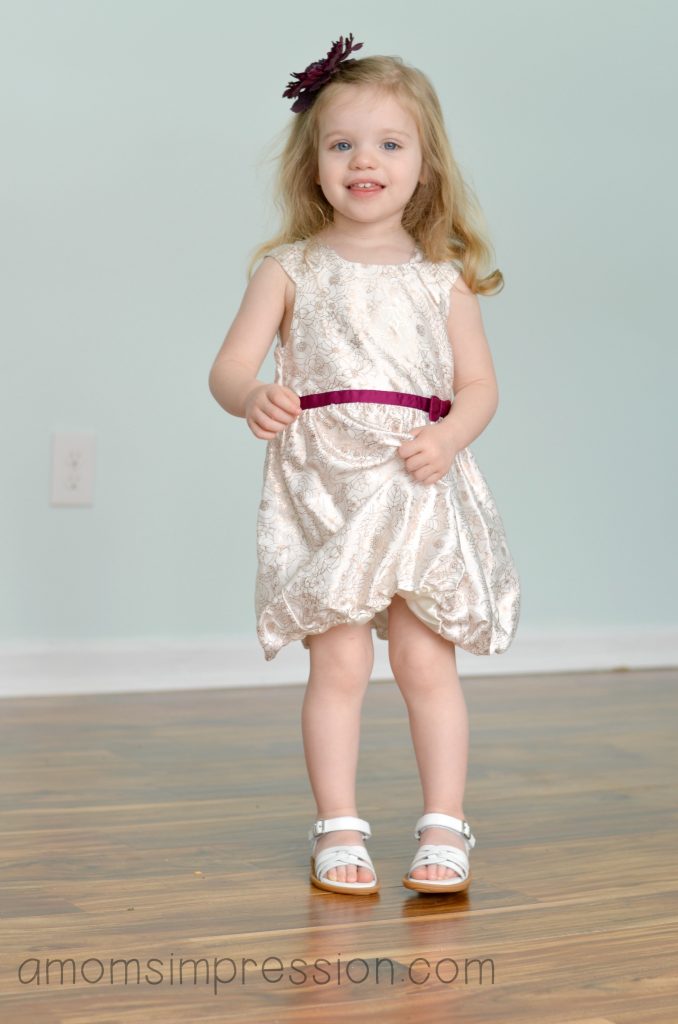 The Cora sandal comes in your choice of 7 different colors to coordinate with all of your spring outfits!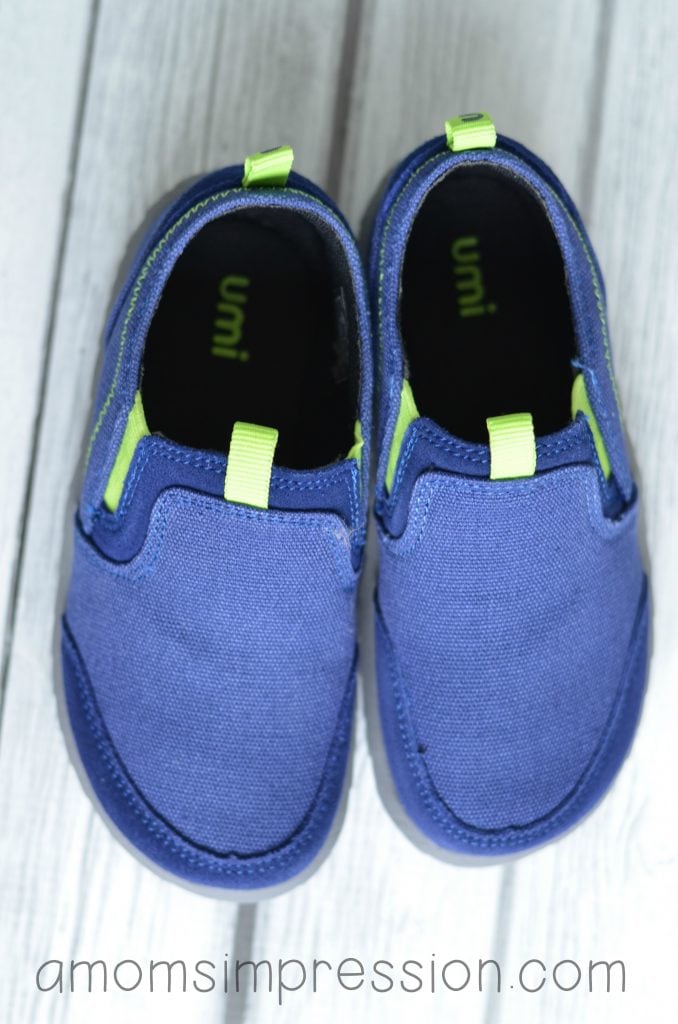 My son picked out his own shoes this time around.  There is something you should know about him.  Jonah hates to velro or tie shoes.  He slips his foot into the shoe and takes off.  It drives me crazy that he stuffs the tongue of the shoe down in the toe area and doesn't fix it.  I mean, that can't be comfortable right?  Well, I think these shoes were made especially for him, a slip on shoe with an attached tongue!  He agreed and chose this brilliant shade of blue!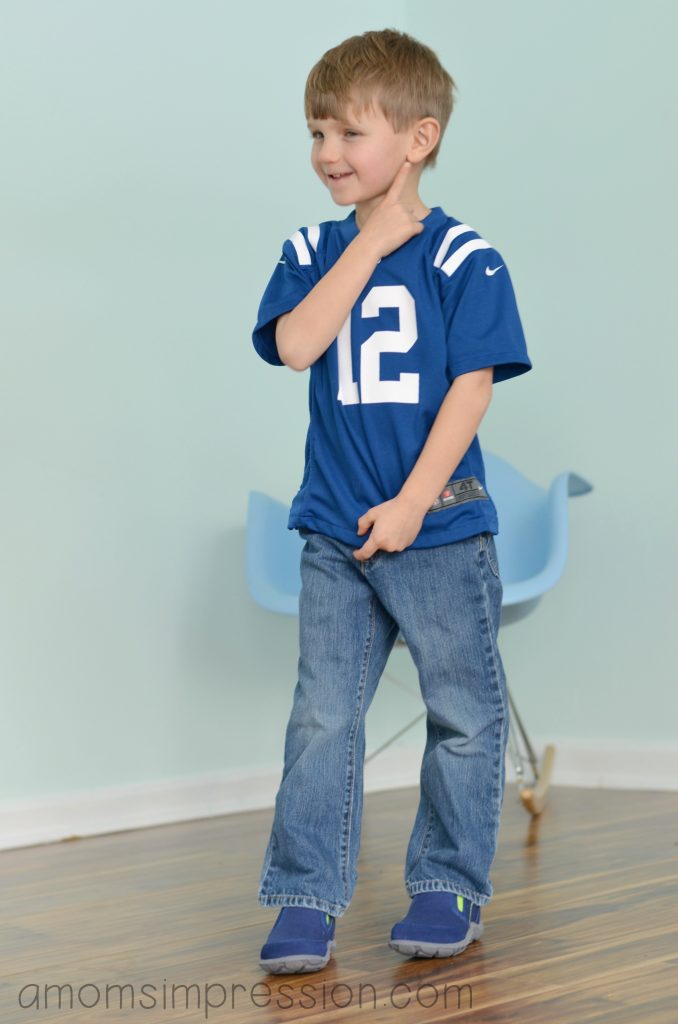 He calls them his Speed Blue Shoes!  A perfect match for his Andrew Luck jersey and because these are umi shoes, I know they will last all the way into next football season!
Get ready for spring and be sure to visit Umi Shoes online and find the perfect pair of shoes for your little ones!
Win it
One lucky reader will win a $60 Gift Card to Umi Shoes to pick out a pair perfect for spring!