Fall is here and with the change of the season comes a change in wardrobes.  I absolutely love fall clothes, from the scarfs, to sweaters and of course, the boots!  Its all about the shoes…
… even if you are a kid!
By now we all know about my love affair for Umi Children's Shoes.  Every season I am blown away by the fashions that Umi showcases and creates.  I was not disappointed with their 2013 fall collection.  Check out these adorable shoes we picked out for Caroline: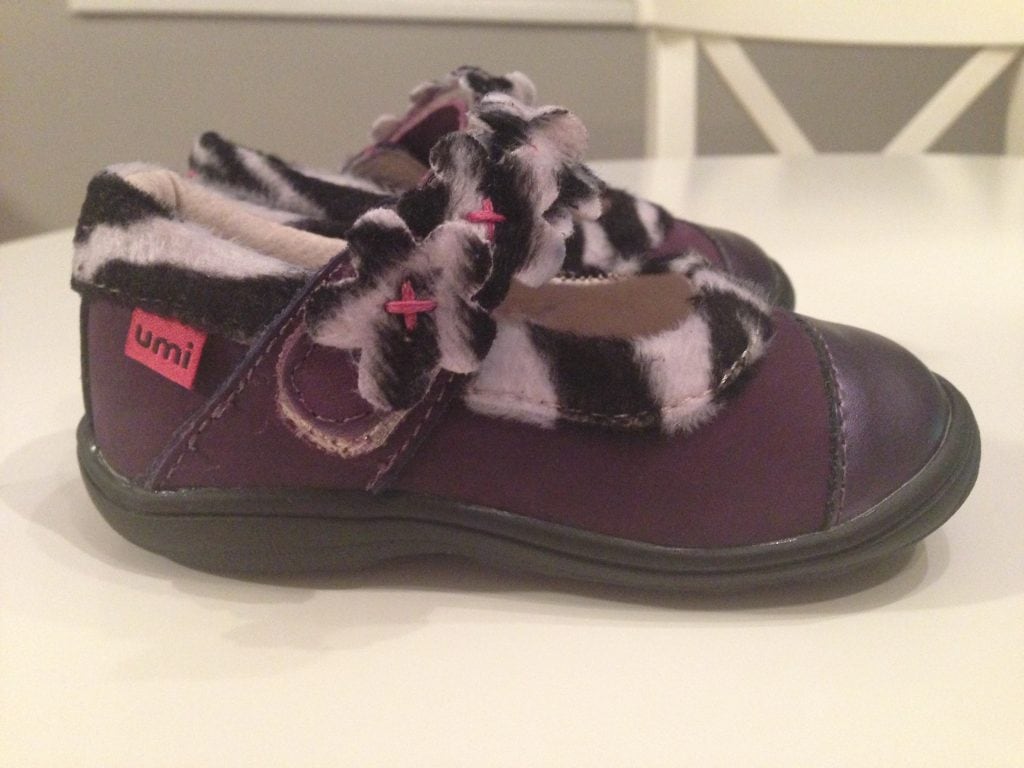 These purple beauties are even cuter in person!  I love the zebra lined fur that give it the perfect fall touch.  The classic design is kept modern with the color as well as the stylish cutouts on the strap.  I am also in love with the inside of the shoe.  Check this out: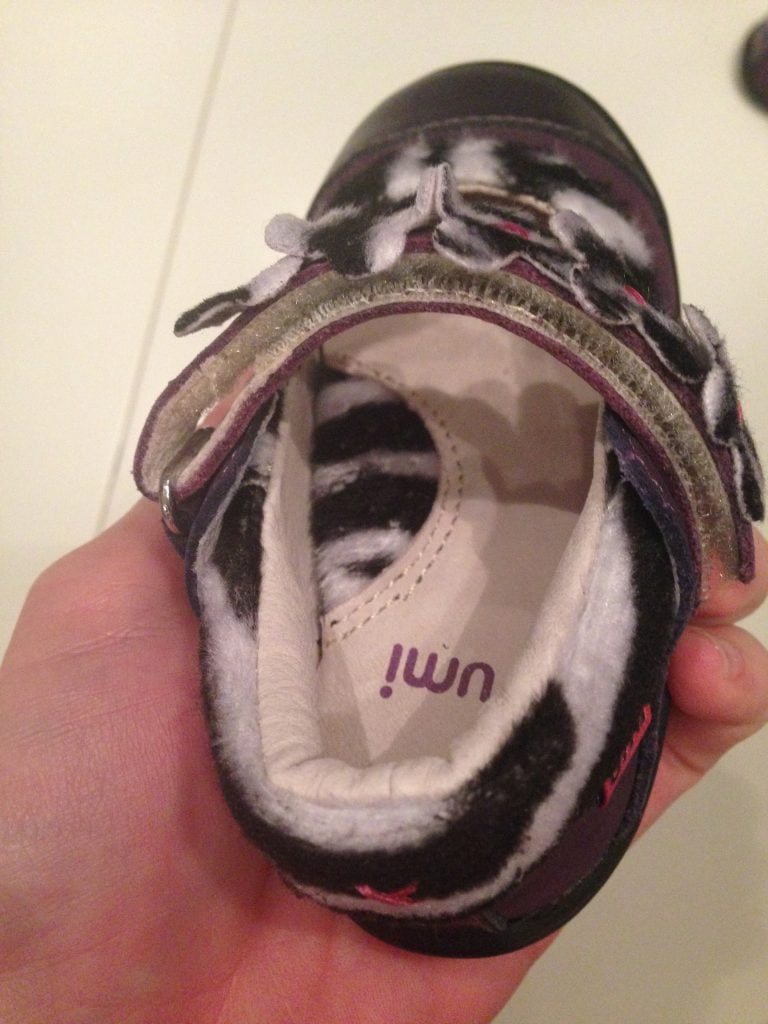 Yes it is faux fur lined!  This shoe will be perfect for my daughter in the crisp fall weather that we experience here in the midwest.  I would even feel comfortable having her continue to wear these during winter time (which is great considering they are a tad too big and her feet seem to have stalled growing for the past month or so).  These adorable Marnie shoes are also fantastic for both jeans as well as dresses.  I love shoes that can multitask!
Check out some of these other adorable fall styles from Umi:
Umi is running a 15% off all boot styles for the next 2 days.  Just use the code winter13 to get your discount.  Umi is also hosting a fun contest with Hanna Andersson where they are giving away some fantastic prizes.
Head on over any time between October 21 and November 10th for your chance to win big!
If you want another way to win, one (1) lucky reader will win a $60 gift Card to Umi shoes right here on A Mom's Impression.  Enter below!