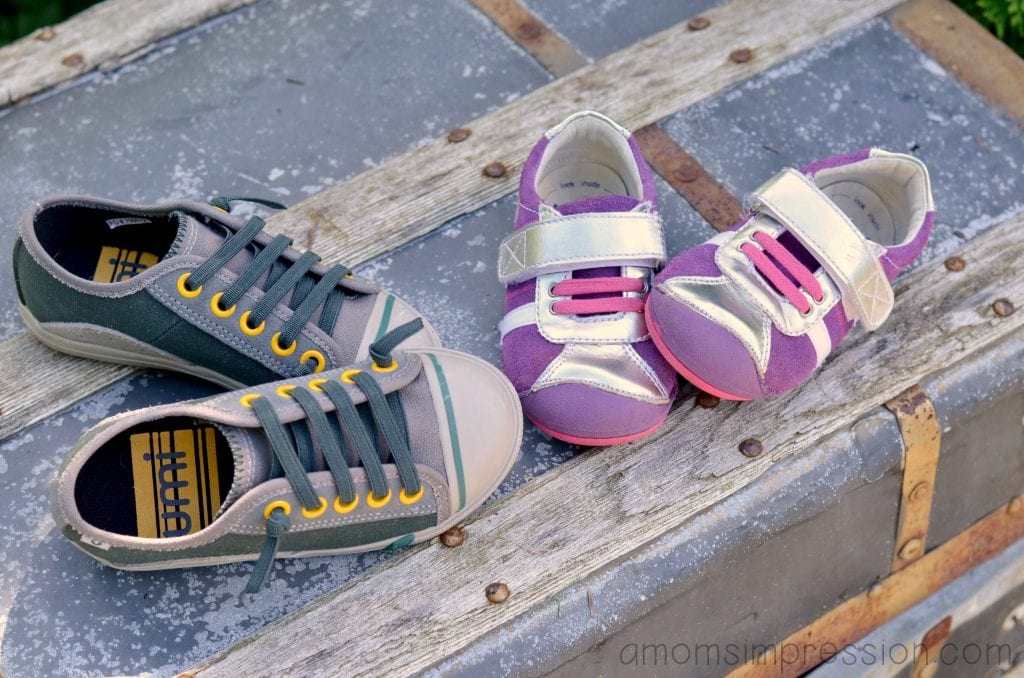 I love fall fashion.  It is my favorite time of the year, comfy sweaters, leggings, boots, what more could you ask for.  My very favorite fashion items for fall are shoes.  I'm sure that isn't news to any of my readers.  Every season I love finding the perfect shoes for my kids, and that always includes Umi Children's Shoes.  Each and every pair of Umi shoes I have owned has looked fantastic from the moment they were placed on my child's feet to the moment they grew out of them.  There is no finer quality children's shoe around!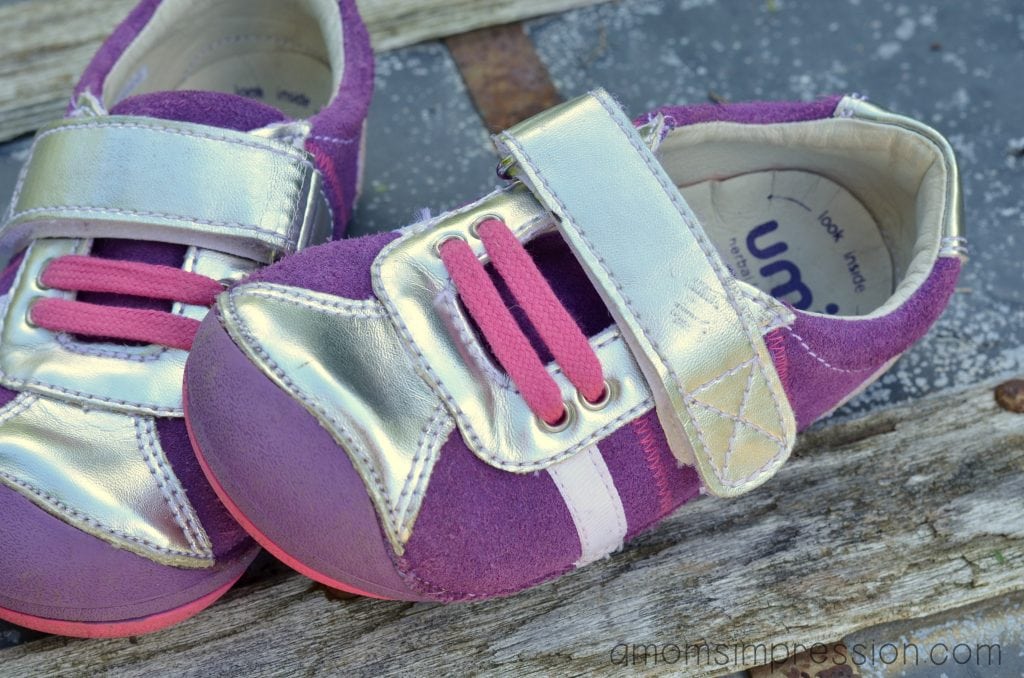 This fall we found these adorable purple and sliver sneakers for Caroline.  She seems to be following in her mother's footsteps and loves sporty, sneakers with a girlish twist.  I love them because you can pair them with a lot of her clothes and they can be worn year round.  This style is called Arenn.  Arenn comes in four different color combinations so you can find the perfect fit for your little one.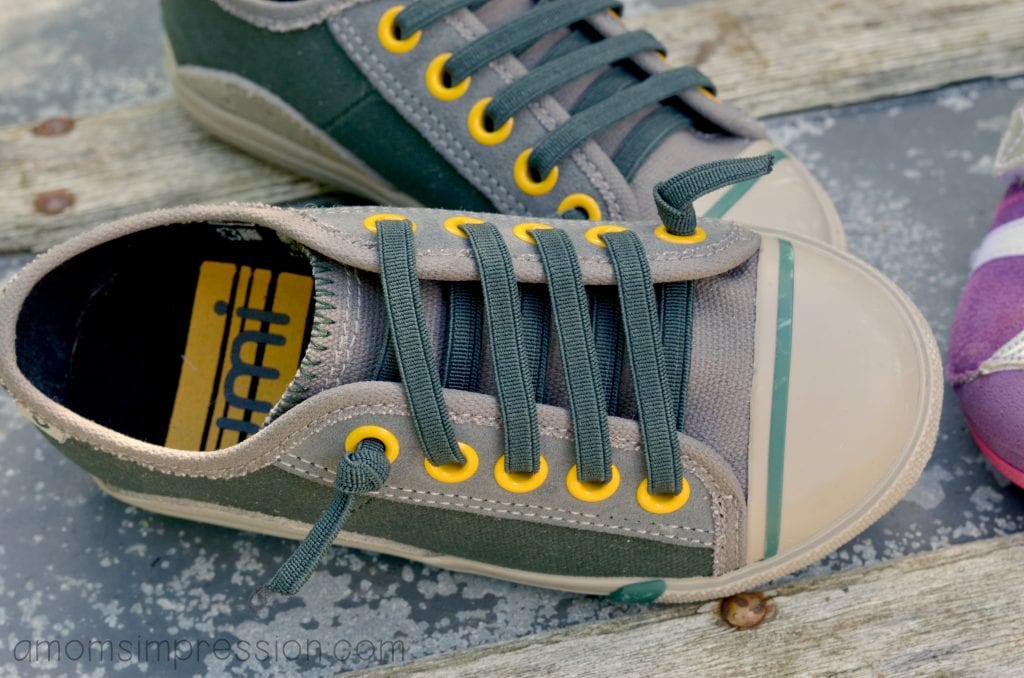 My son loves picking out his own shoes these days and I was very excited when he saw the Jett in Dark Grey and Green and said that they were the ones that he wanted for school.  To be honest, I would have chosen these myself so when he asked for them I was relieved.  These slip ons are trendy and easy for my five year old to put on himself.  They can go with jeans, dress slacks, or even shorts while it is still a little warm outside.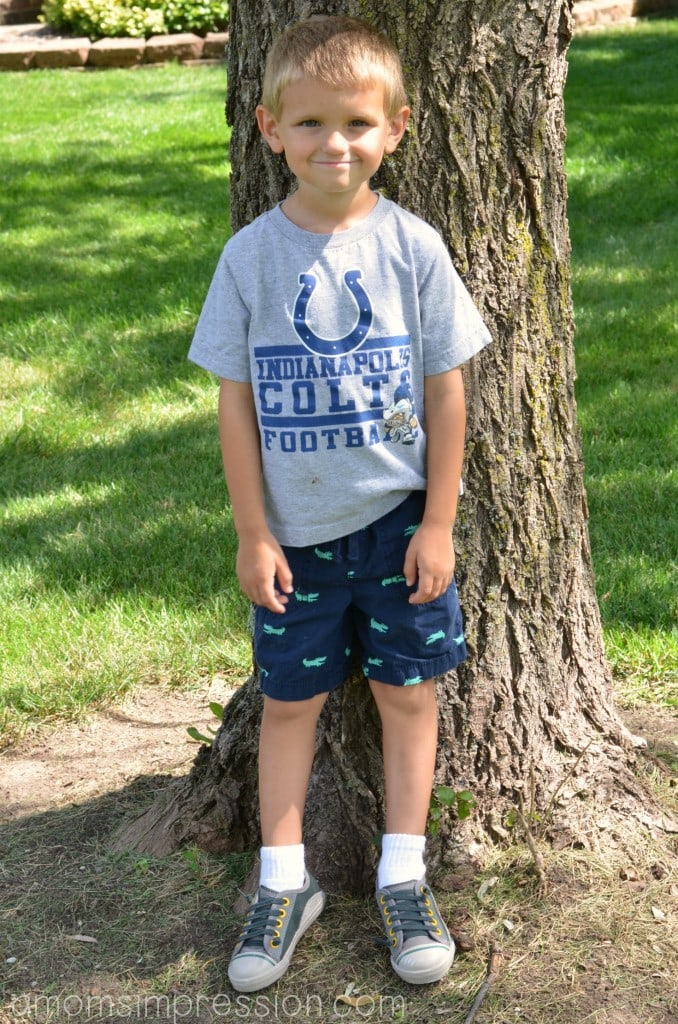 I am just amazed at all the fabulous styles Umi Shoes keeps creating for every season.  You have to see the boots that they have for older girls. I know my niece would absolutely love a pair for Christmas. Umi Shoes is a company that I believe in and will continue to support as my kids keep growing!
 Be sure to visit Umi Shoes online and find the perfect pair of shoes for your little ones!
Win it
One lucky reader will win a $60 Gift Card to Umi Shoes to pick out a pair perfect for fall!