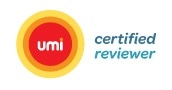 Many of you already know about my obsession with children's shoes.  I absolutely love finding adorable shoes for my children.  TJ has been a little majorly rebelling about wearing anything cute.  He won't wear anything other than his Cars2 light up shoes.  It has been driving his mom crazy!  Now, with the upcoming arrival of little girl, I can once again buy adorable children's shoes without anyone else's opinions!
My family absolutely loves Umi shoes!  We have been fortunate to work with Umi in the past and they have asked us once again to review their adorable shoes.  With TJ's reluctance of wearing cute shoes, I decided to take the plunge and pick out my little girls first pair of shoes!  It was a big moment for me.  After what seemed to be a hour of looking and exclaiming over all of the cute girls shoes, I decided on the Marlane in Coca Multi from the Umi Baby lineup!
I can not be more impressed and excited about my little girl's first pair of shoes.  I love how these shoes will go with many different outfits.  They can be worn with a dress or jeans and a onesie.  The brown color is also very versatile, while the colored dots give it a very girlie touch.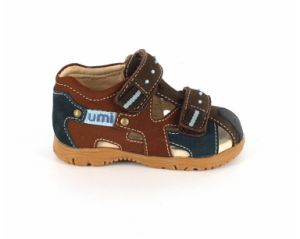 Umi also carries some of the best shoes for boys that I have seen from a children's shoe retailer.  Moms of boys know that more often than not boys get the shaft when it comes to fashion.  Umi has never disappointed me with their selection.  I am still in love with the Bodi shoes that we reviewed in the fall, and when the summer arrives I will be purchasing a pair of Keelback shoes for him.

Umi just introduced Umi Sport, a line of machine washable athletic shoes that have a removable anti-bacterial footbed to keep kids' feet dry and clean.  I know this will be wonderful as we are currently washing TJ's shoes about once every two days now that his is being potty trained.  When he is a little older we will be purchasing these shoes for him.
Umi just launched two excited promotions that you will want to know about!  First, they are featuring a deal of the month where every month one pair of shoes will be heavily discounted.  This month the Baylle Boot is 50% off,  with free shipping this is a steal!  Umi also just launched their Birthday Club. Parents can sign-up their children's birth date and receive a special gift on their birthday!
A huge thank you goes out to Umi for participating in our virtual baby shower and sending my daughter her first pair of shoes!  Want to win a gift certificate yourself?
Buy It:
You can purchase Umi shoes from their website www.umishoes.com
This product review was made possible by Umi Shoes.  I was not compensated for this review other than a product sample. All opinions are 100% mine.