My life as a mom using diapers is slowly coming to an end.  I honestly can't tell you if I am happy or sad about this.  You see, I really don't want my kids to grow up so fast.  It seems like only yesterday I was wrapping my daughter up in her first diaper and taking her home from the hospital.  Now she is a bundle of energy and sass and has captured her daddy's and my heart.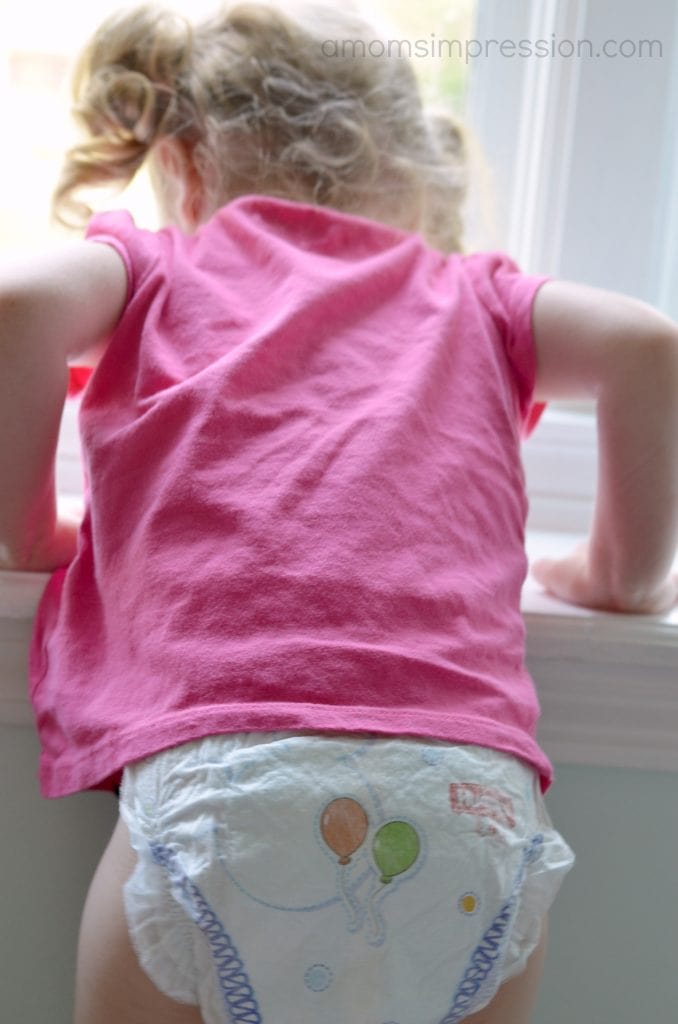 While we won't be in diapers for much longer I will always be supporting one of my favorite companies, Huggies.  One of the many reasons I love Huggies is their willingness to give back to local communities such as mine.  Small community projects and organizations have a huge need to raise funds and often lack the ability to do so.  Companies such as Huggies are realizing that there is a need to give to local communities and therefore have created the #UltraHug selfie contest.
From April 20th until June 25th, Huggies will be accepting all selfies of you and your baby with the hashtag #UltraHug, and featuring them in a collage on the campaign landing page. On July 6th, voting will begin to narrow down the 20 finalists to 10 winners who will win a $2,000 grant from Huggies for their nominated community initiative.
Here is our nomination:
Tatum's Bags of Fun distributes backpacks filled with activities, games & toys to children diagnosed with cancer in Indiana.  It began when a little girl named Tatum, 6 years old, was diagnosed with cancer.  Tatum was a student at my school, I  had her little brother in my class two years ago and fell in love with this amazing family!  Imagine what it would feel like to hear your doctor tell you that you child has cancer.  All you would want to do is try to keep your child's spirits up as they go through treatment.  This is an organization that helps in a big way. They are the epitome of paying it forward and could really use this 2K grant to help fund their local charity.
You can help Tatums Bag Of Fun by retweeting my Tweet:
We nominate @Tatumsbagsoffun for a 2k grant from @huggies https://t.co/KVJsuLuZ7m #UltraHug #ad pic.twitter.com/VXmRNqjO3L — A Moms Impression (@amomsimpression) June 20, 2015

Or you can nominate a charity or local program of your choosing. Here is how you can!
How to Enter the #UltraHug Selfie Contest
First, take a selfie of you and your baby and upload that selfie to Twitter or Instagram. Make sure to use the hashtag #UltraHug
In your same post, make sure to include a text nomination (approximately 100 – 120 characters) including a name and/or identifying description of a community project in the US, which you would like to nominate. Make sure the community project is something near and dear to your heart.
I hope more and more large companies start giving back to local communities.  For more information about this program, please click here!