"I wrote this review while participating in a campaign for Mom Central Consulting on behalf of Twinkies. I received samples and a promotional item to thank me for participating.
I have fond memories of eating Twinkies. When I was a kid we would head over to the Hostess store about once a month to stock up on bread and other Hostess items for the family.  My mom would let us each choose one snack.  I always chose Twinkies!  I love these yellow  puffs of yumminess.  They are perfect just the way they are, but they also can make some delicious desserts.
I was very sad when Twinkies were no longer being sold but really excited when I learned they were coming back.  To celebrate Twinkies is getting ready to release the comeback edition of the Twinkies Cookbook.   I was so excited when I found out that you could submit a recipe to be included in the comeback edition.  This was the perfect time to submit my Twinkie Petit Fours recipe with poured fondant.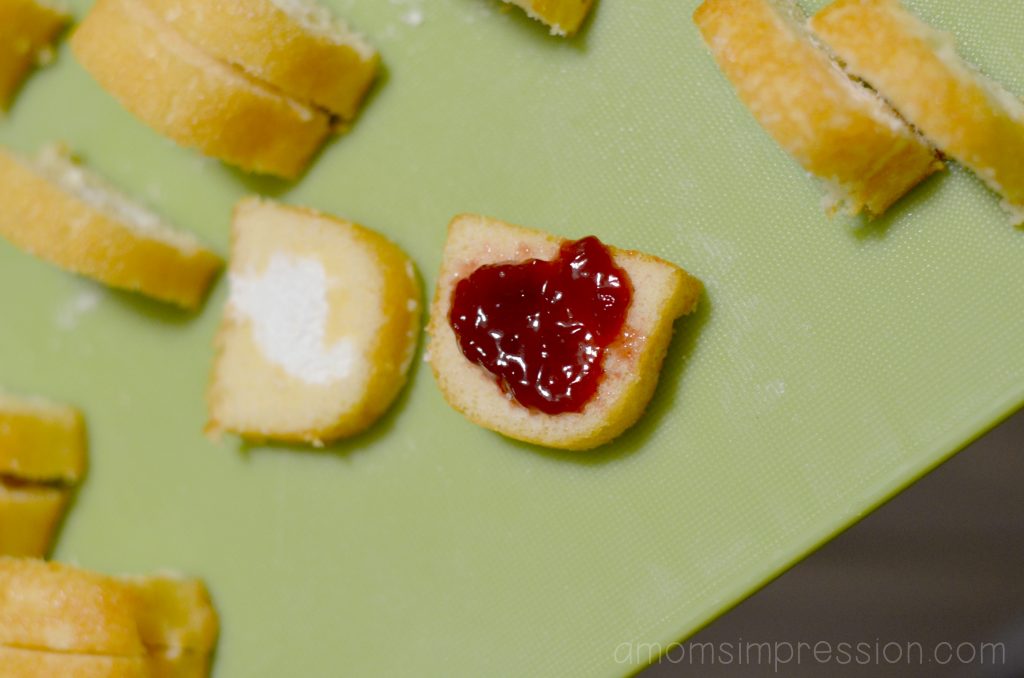 This recipe is fantastic for a quick, yet impressive for a fun dessert.  I would make this for a fun tea party that my daughter might have with her friends. Using Twinkies is great because they already have the delicious creamy filling. I just adding a little fruit to make it extra special.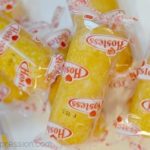 Twinkie Petit Fours
A quick and easy recipe for Petit Fours using Twinkie snack cakes.
Ingredients
4

Twinkies

frozen for about an hour

1/4

cup

seedless raspberry jam

3

cups

confectioners' sugar

sifted

1/4

cup

water

1

tablespoons

light corn syrup

1/2

teaspoon

almond extract

Food Coloring

optional

Candy Decorations

Optional
Instructions
In a small saucepan, combine confectioners' sugar, water and corn syrup. Cook over low heat, stirring constantly, until it reaches a temperature of 100 degrees F. Should be able to pour sauce over the Twinkies Stir in the almond extract and food coloring if desired.

While fondant mixture is cooking, cut Twinkies into eighths, cutting off the ends to ensure that they are square shaped. Spread a little bit of the raspberry jam on one of the slices and cover it with another Twinkie slice, making little sandwiches. You should have 16 petit fours.

When fondant mixture has reached 100 degrees, move petit fours onto a wire cooking rack with a layer of parchment underneath. Pour fondant mixture over the petit fours. Use a spatula to cover the sides of the cakes. Top with desired decoration and let sit for about 10 minutes to harden.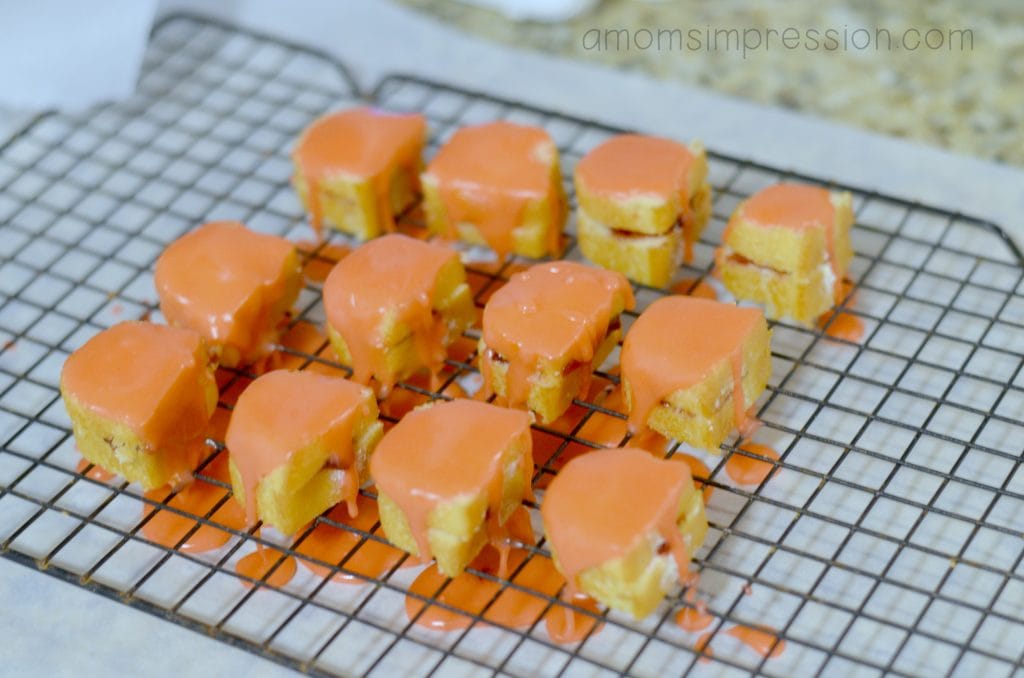 Pouring the fondant takes a little bit of practice and you will use a lot of it when you start covering up the sides of the cakes.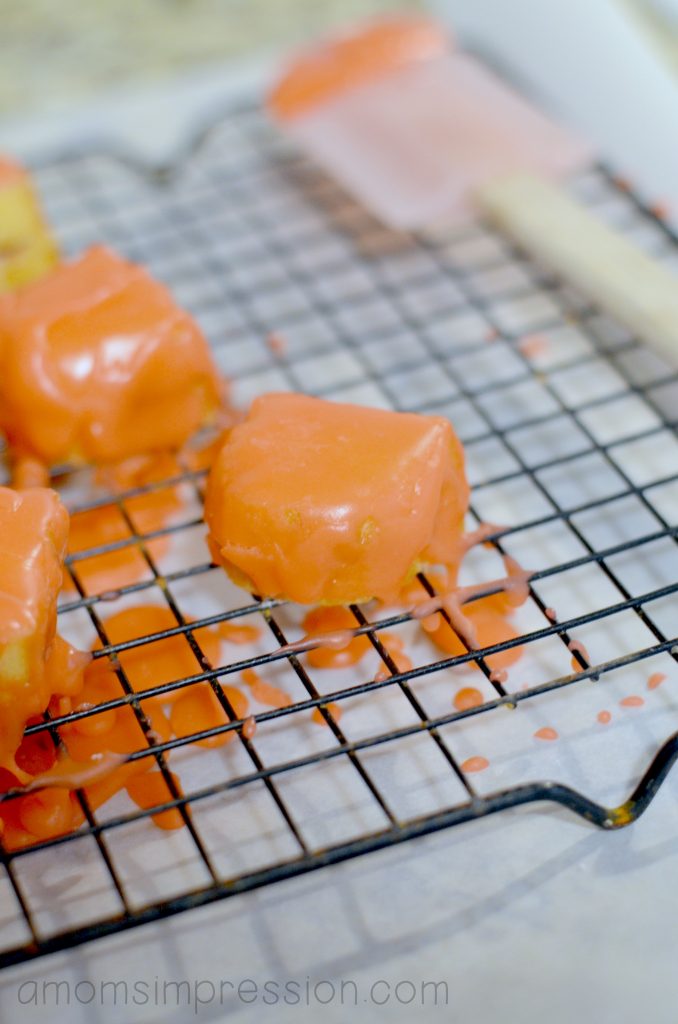 Adding a little something, something to the top makes it more elegant.  These turned out a little more pink that I had envisioned, but I think they would work out great for any little girls birthday party.  This is a very sweet fondant glaze so be aware not to use too much.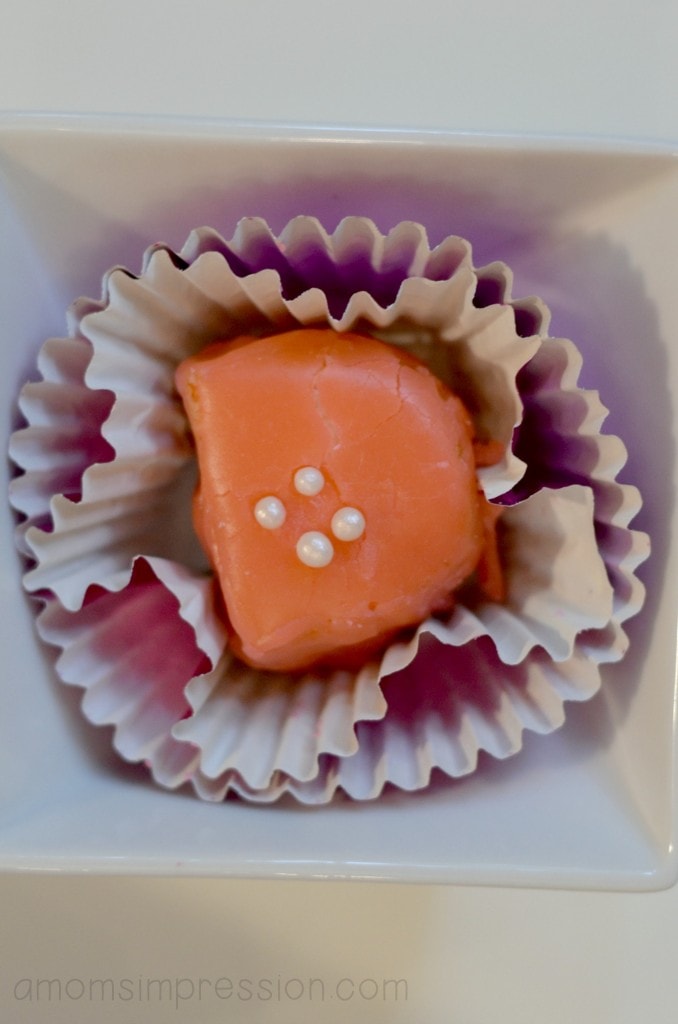 When you bite in, you will love the seedless raspberry jelly that makes it a little fruity.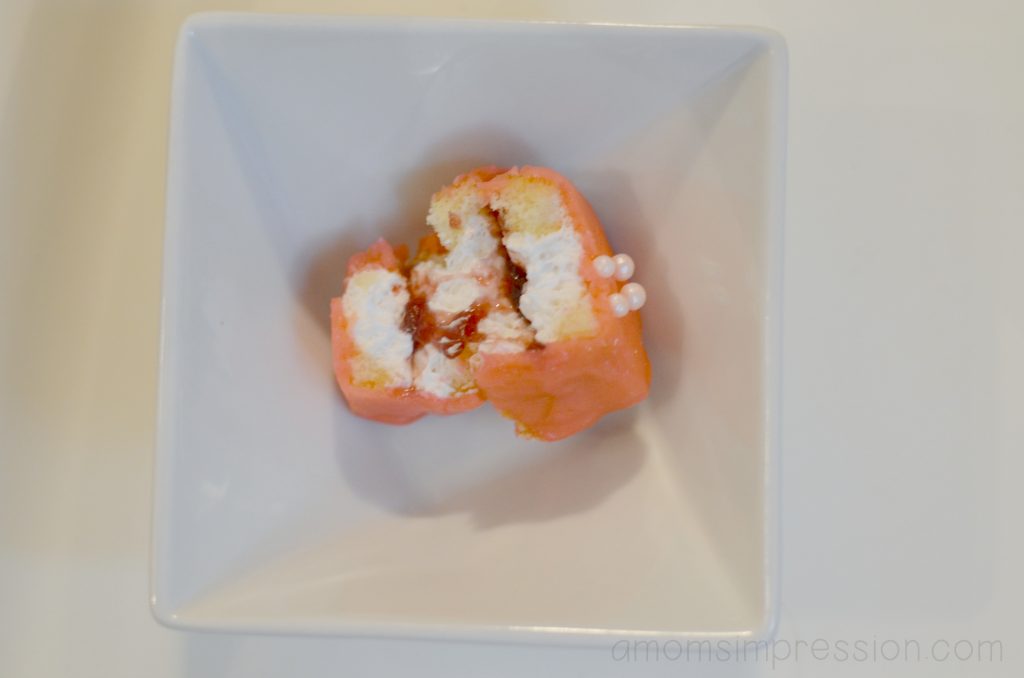 I am very excited for the the comeback edition of the Twinkies Cookbook to come out soon.  I hope that my submission will make it in the cookbook, but even if it doesn't you can still find it here.
What are your fondest memories of Twinkies?  Do you have a favorite Twinkie recipe?