This is a sponsored post for Socialstars on behalf of Curél. All opinions are 100% mine! #CurelSkinCare
The holiday season is officially upon us.  Do you know what that means?  Traveling!  Lots and lots of travelling!  We live here in Indiana but I am from Idaho.  We try to get back to my hometown as often as possible, especially during the holidays.  This is often hard to do, especially with two small children.  But it is so important for us to be able to get out there and celebrate the holidays with my side of the family.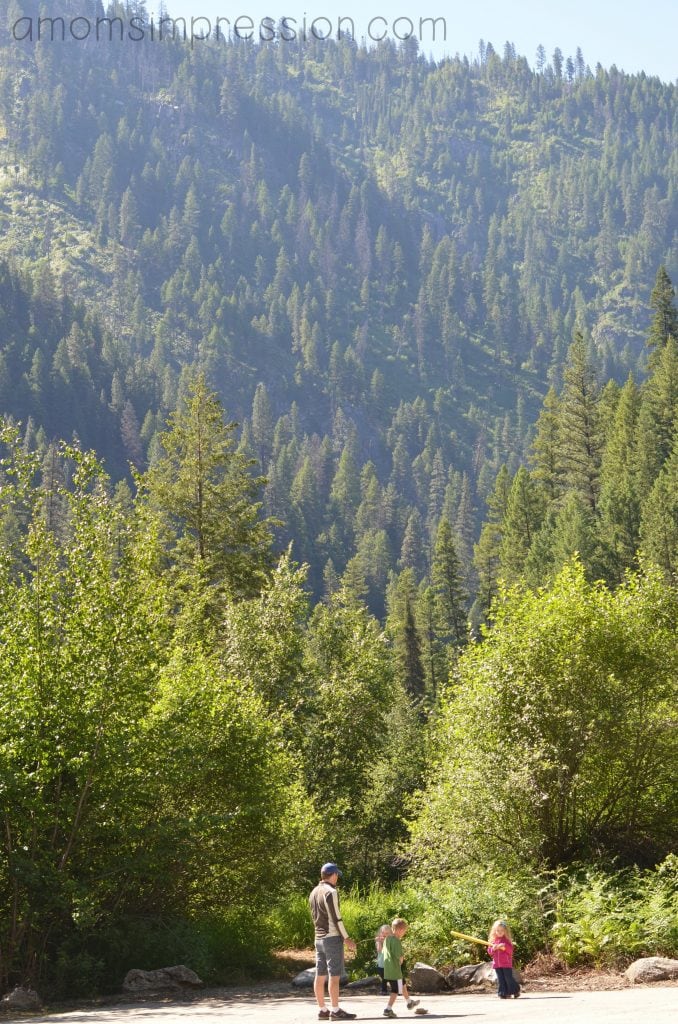 Packing for a family of 4 to travel across the country is challenging on normal occasions but it is almost impossible during the holidays.  We have to bring our presents, clothes, toiletries, toys and everything else.  My husband and I also always need to make sure that we are prepared for the climate in the high desert of Boise, Idaho.  Living in the Midwest, we are used to a very humid environment.  Boise is often very dry during all seasons, but especially during the winter.  Our bodies definitely take some time to adjust to the new climate when we go out there.
We have an arsenal of products that we use to defend against dry, itchy skin both out west and here at home in Indiana, where it also gets very dry during the winter.  Curél  has a great line of products to keep you and your skin comfortable during this winter season.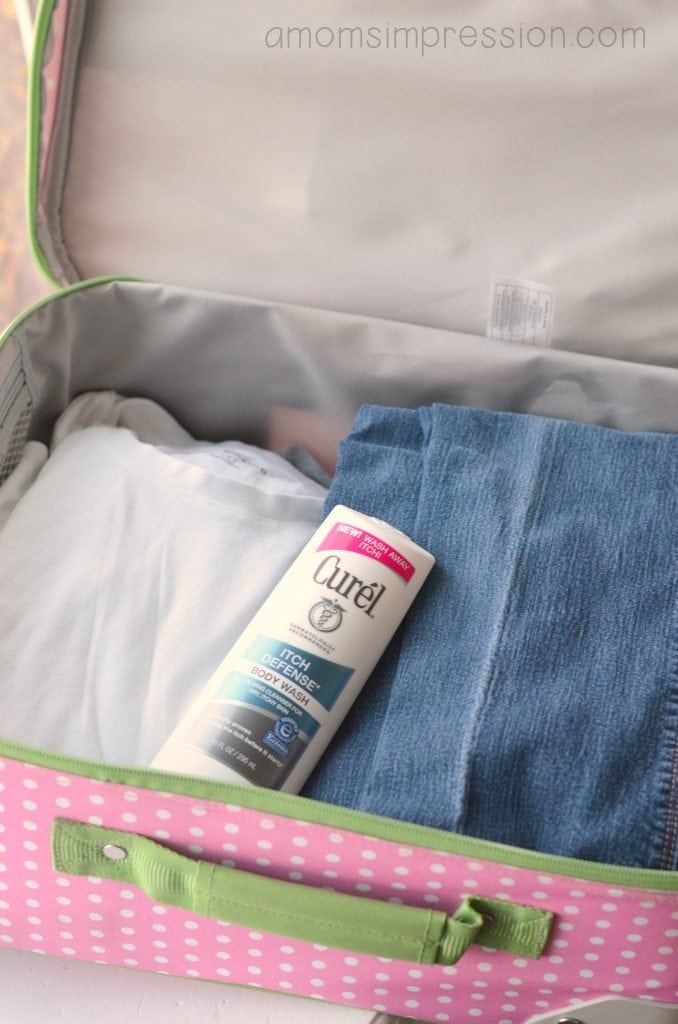 One of the first things that make sure we pack on our trips out west is the Curél Itch Defense® Lotion.  This lotion will immediately relieve your dry, itchy skin.  It will also help control future dry skin problems over time by balancing your pH levels, moisture levels, and cellular turnover to promote healthy skin.  It is fragrance-free and is pediatrician tested for babies 6 months and up.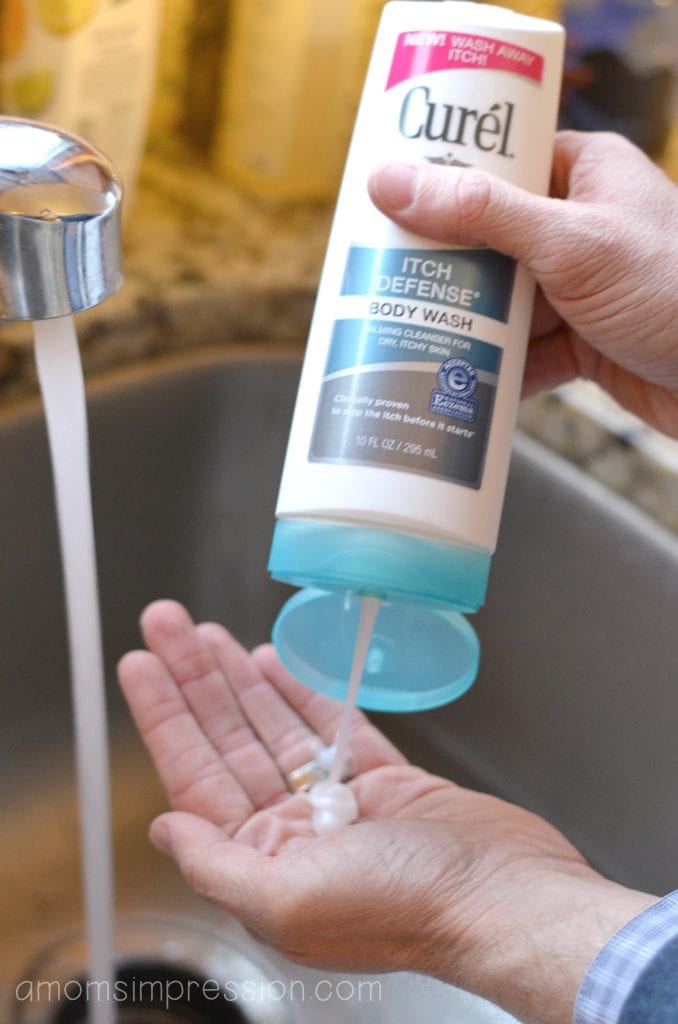 Even when my skin is not dry and itchy from the climate, it is very sensitive.  So I am constantly vigilant about the body wash that I use.  I always make sure to pack my own Curél® Itch Defense® Body Wash.  The great thing about using this body wash is that it is something that I do doing my normal daily routine.  Everyone has to wash themselves, right?  Why not use a body wash that stops dry, itchy skin before it even begins?  This soap-free formula with no added fragrance is clinically proven as a preemptive strike against dry skin.  It calms and comforts your skin after just four days using a combination of hydrating jojoba and olive oils.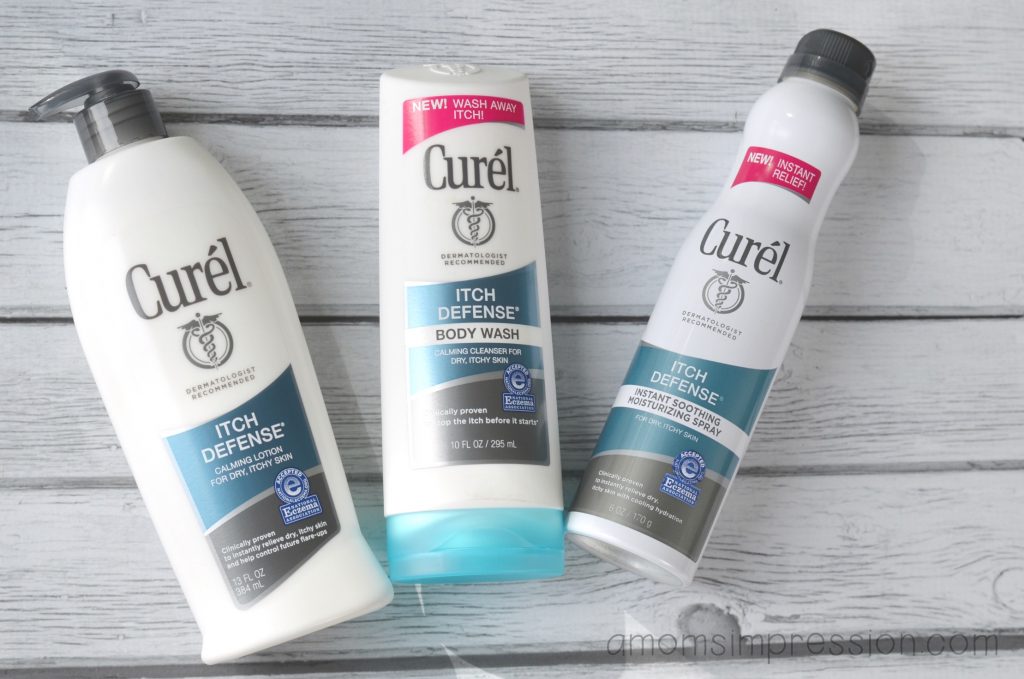 We also have a new product from Curél® that we have been trying out lately.  The Curél® Itch Defense® Instant Soothing Moisturizing Spray.  My husband was excited to try this out because he doesn't like to squeeze the lotion into his hands and rub it around.  He says that it is too messy!  Go figure.  But with this convenient spray, he can just spray it where he wants and then rub it into his skin.  It calms and cools the skin instantly and this also doesn't have any added fragrance.  This is also important for my husband, who also suffers from dry skin this time of year but doesn't want anything that "smells too girly".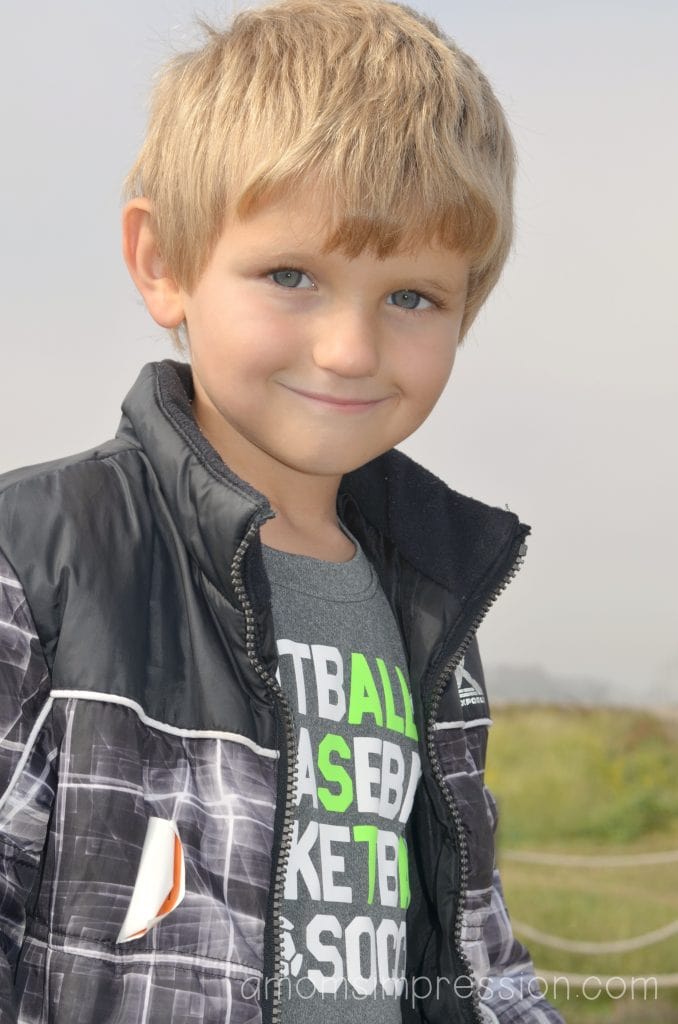 All of these products have been proven effective against eczema proven skin and have been approved by the National Eczema Association.  Our son had very bad eczema as a child and these products would have been great to have back then.  
Enjoy time with your family this holiday season.  If you are traveling, make sure you bring one of  these new Curél® products with you.  Bring an extra one and wrap it up, they would make great presents are stocking stuffers for fellow sufferers of dry skin.  I know that this time of year we are ALL sufferers of dry skin.  Well, 'tis the season to FIGHT BACK against that dry, itchy skin with Curél® products!
Safe travels!