My daughter is all about her American Girl dolls. This Easter I know there will be something from her beloved American Girl store in her basket. Here are the top 5 AG products that are perfect for Easter this year!
A huge thank you to American Girl for sending us the City Market Play set for review!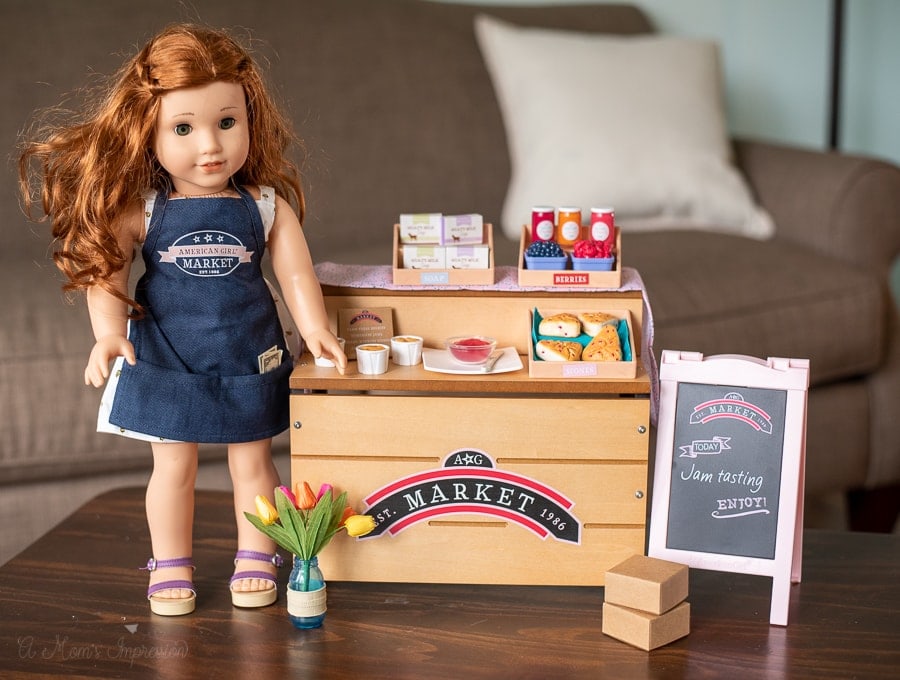 Easter is just a few weeks away and since many store fronts are closed, now is the time to think about ordering Easter presents for your kids online. This year I am concentrating my efforts on toys and activities that I know can entertain my kids for our time here at home.
The past few weeks has shown me that my son can't have too much Lego and Nascar cars and my daughter can't have too much art supplies or American Girls. They have been playing with these items non-stop. Thinking about their Easter baskets this year, I know I will be putting some of these items in it!
When I was thinking about what American Girl products would be perfect for Easter, I knew I needed to make a list of items that I think would be wonderful gift ideas this year. Here are my top 5!
1. 2020 Girl of the Year, Joss Kendrick
Every year AG releases a special doll of the year and this year it is Joss Kendrick.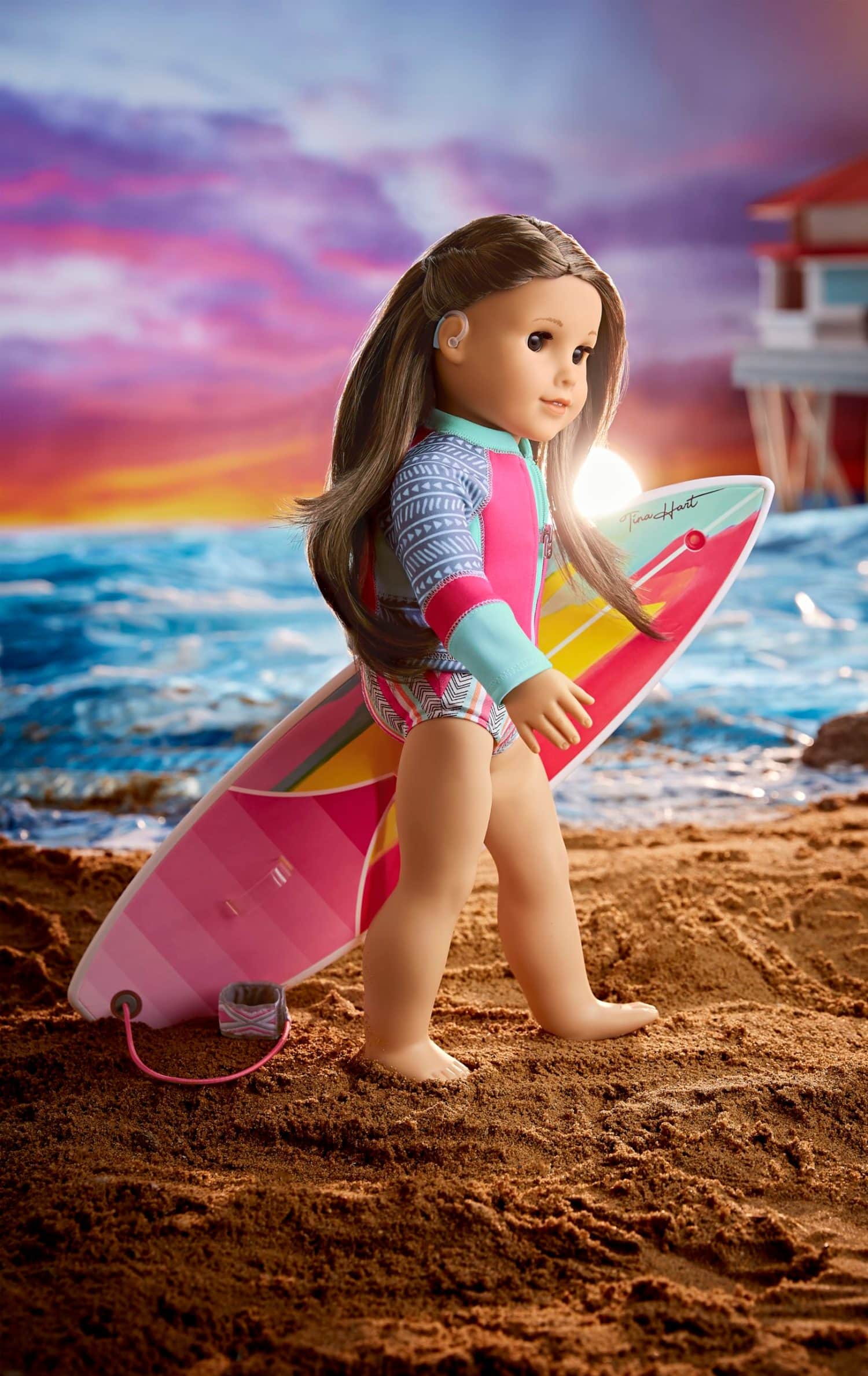 American Girl's 2020 Girl of the Year, Joss Kendrick, is a California surfer who tries out for competitive cheer to find new ways to fly. Girls can explore Joss's world and bring her stories to life with a product line that includes surfing and cheer-focused outfits and gear, a pet bulldog, and the ultimate "wow" item – a tricked-out VW surf bus.
You can learn more about Joss Kendrick in our full review here!
2. Fun Truly Me™ Gift Ideas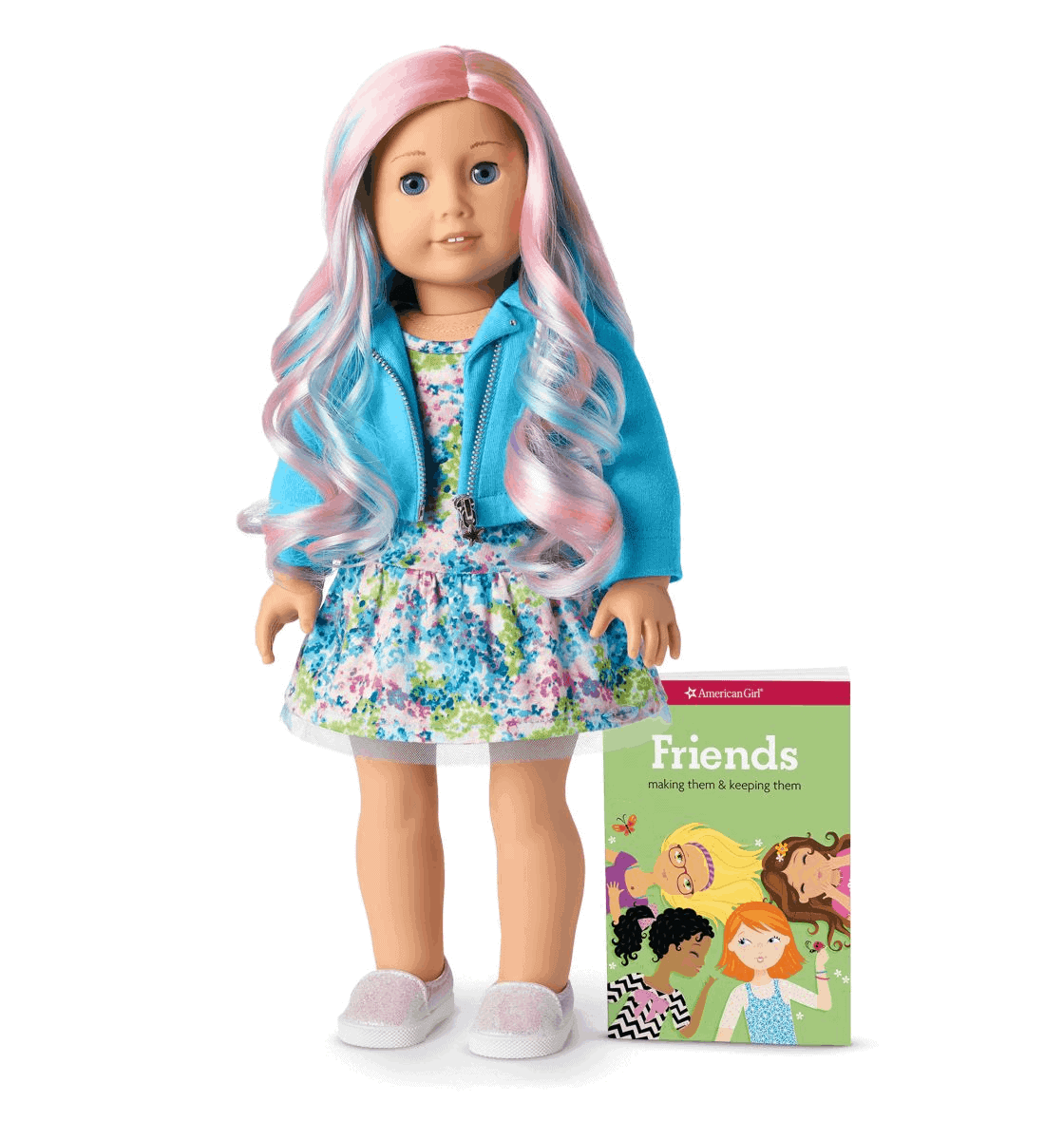 Discover a fun assortment of gift ideas from AG's popular contemporary doll line. Our spring 2020 releases include two new 18-inch dolls featuring multicolor pastel and purple hair, and a Pet Boutique and Care Essentials for dolls' furry and feathered friends!

Also included in the Truly Me collection is our #3 idea for Easter!
3. Truly Me City Market Stand
Perfect for spring, the City Market stand comes with everything you see in the picture!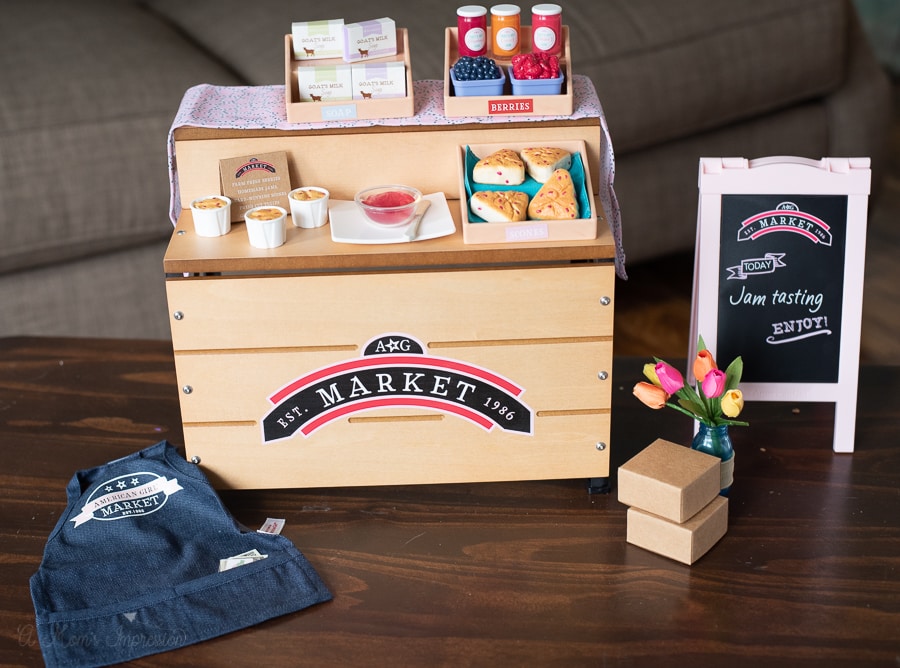 My daughter really wanted a play set for her dolls and she has been playing with her AG City Market non-stop since it arrived. The detail in all of the accessories is absolutely stunning!
Be sure to check out our full review of our American Girl City Market Stand!
4. American Girl Doll Clothing Sets
American Girl clothing is impeccably made. The doll clothes are designed to allow girls to dress their dolls with ease. I also love that some of the outfits offer matching Girl Sized clothes! What little girl doesn't love matching their dolls?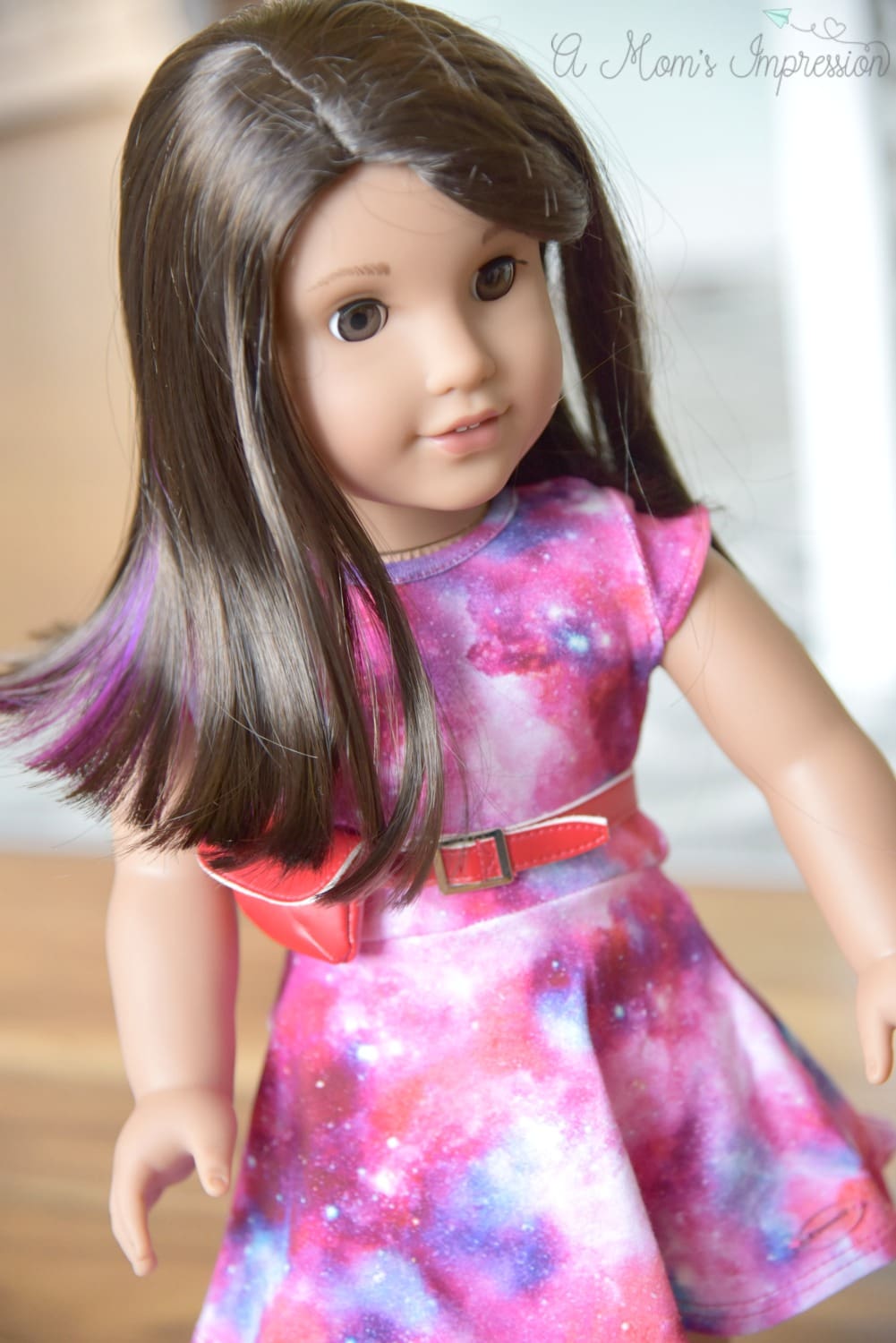 There are all sorts of fun clothing sets in a variety of price ranges making these the perfect gift ideas to fit your Easter basket!
5. American Girl Gift Cards

Purchasing an American Girl Gift Card is the perfect gift for any occasion. Your child could shop online themselves for what they really want for Easter. Gift cards also work in the store at the hair salons and hospitals.
To purchase any of these items please visit AmericanGirl.com!