It is crazy to me how busy life can get with a five and eight-year-old.  Between school activities, chess club, soccer, gymnastics and Girl Scouts, we have a pretty full social calendar. Because we often find ourselves running around town all week, it is important that we find time to spend together as a family.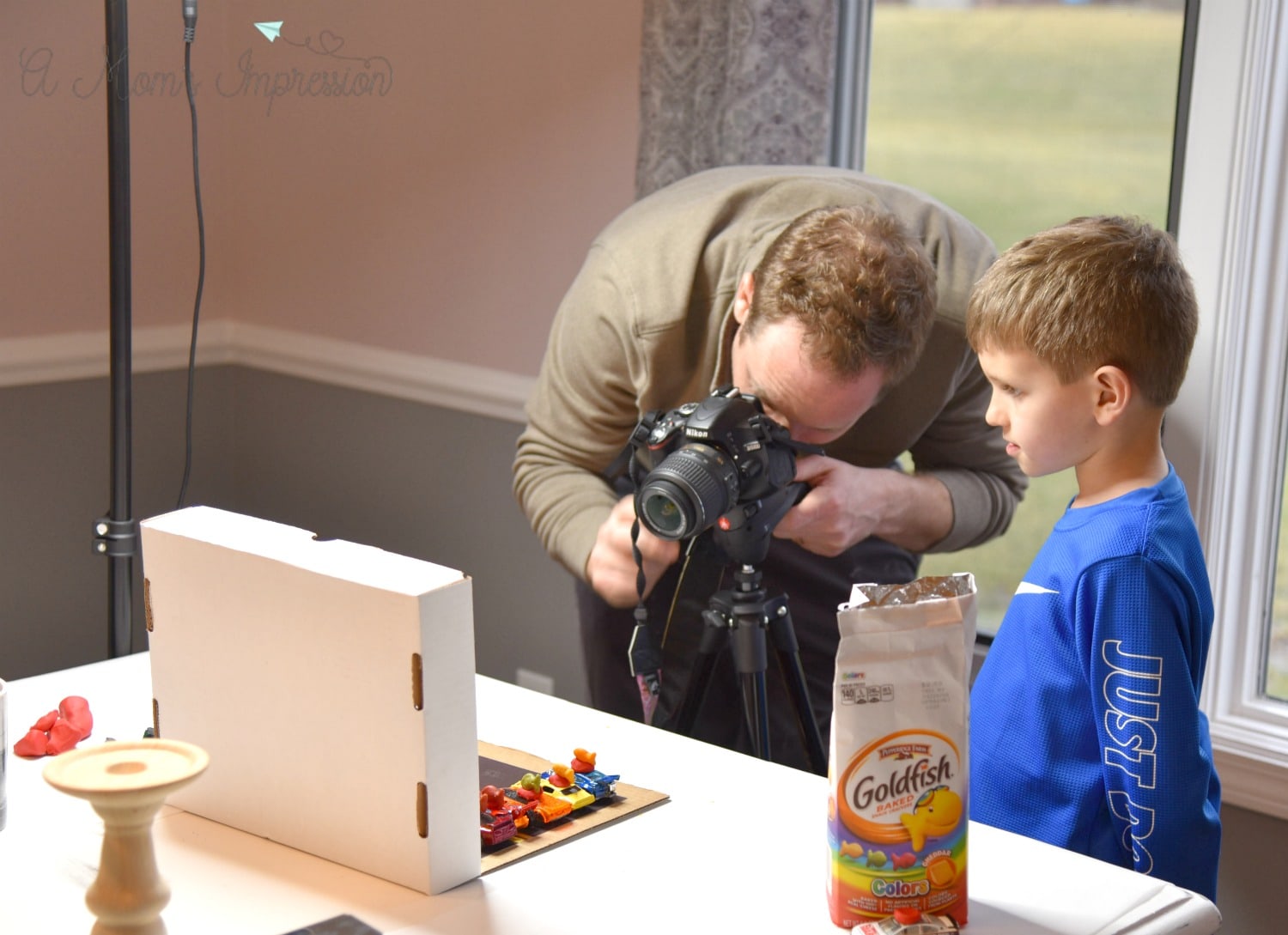 My husband and I are constantly finding activities that we can do with the kids so we can spend quality time together. When I look back on my childhood, my fondest memories came out of doing things one-on-one with my mom and dad.  I remember making playdough and cooking in the kitchen with my mom.  I remember listening to music outside while I jumped on the trampoline with my dad.  I want to be sure my own kids have memories like this when they are older.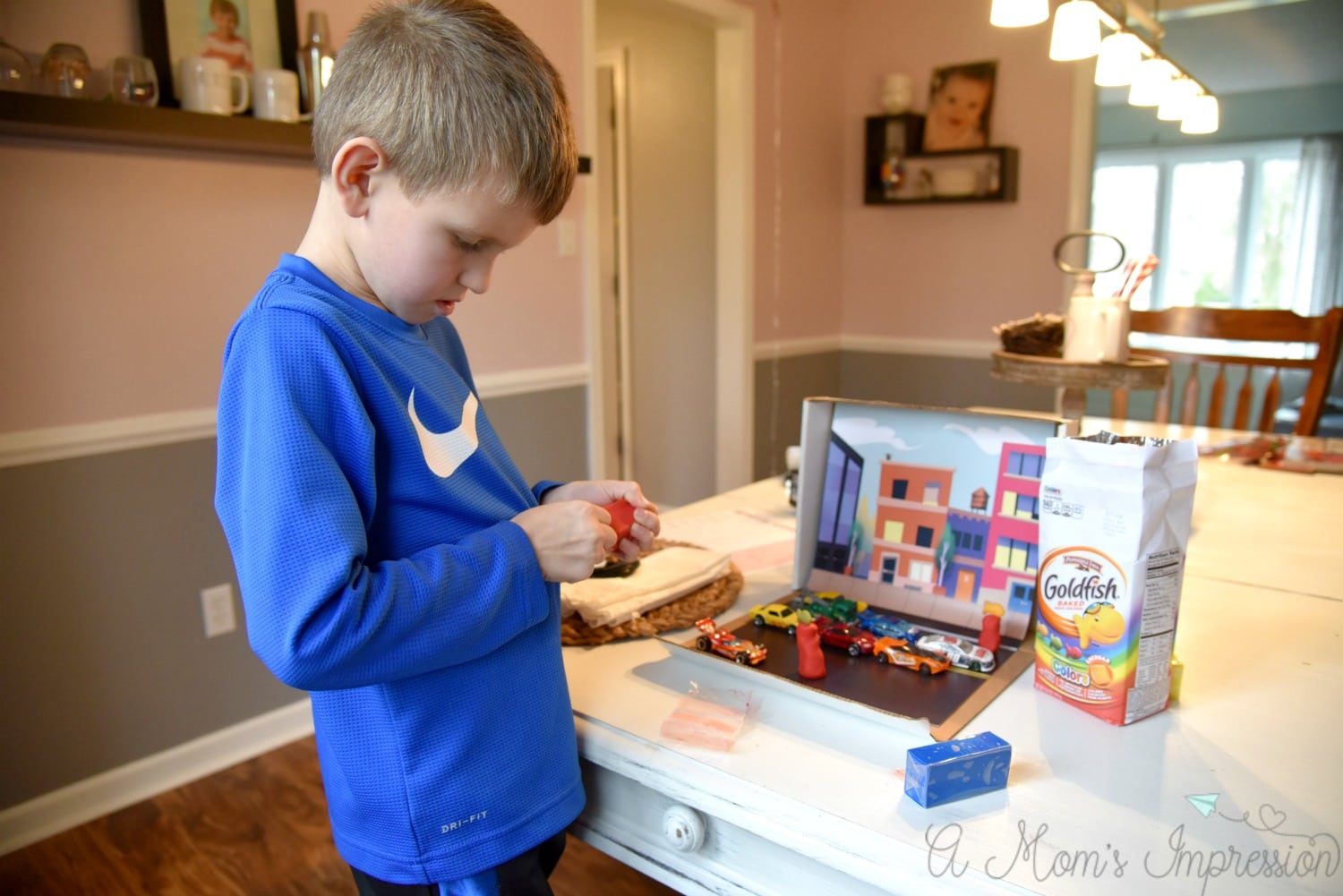 Recently, my son has become very interested in stop-motion videos. He watched some kids on Youtube put together some racecar races with their toys so he asked his dad if they could make a track and try out some stop-motion. They spent a few weekends making an amazing track.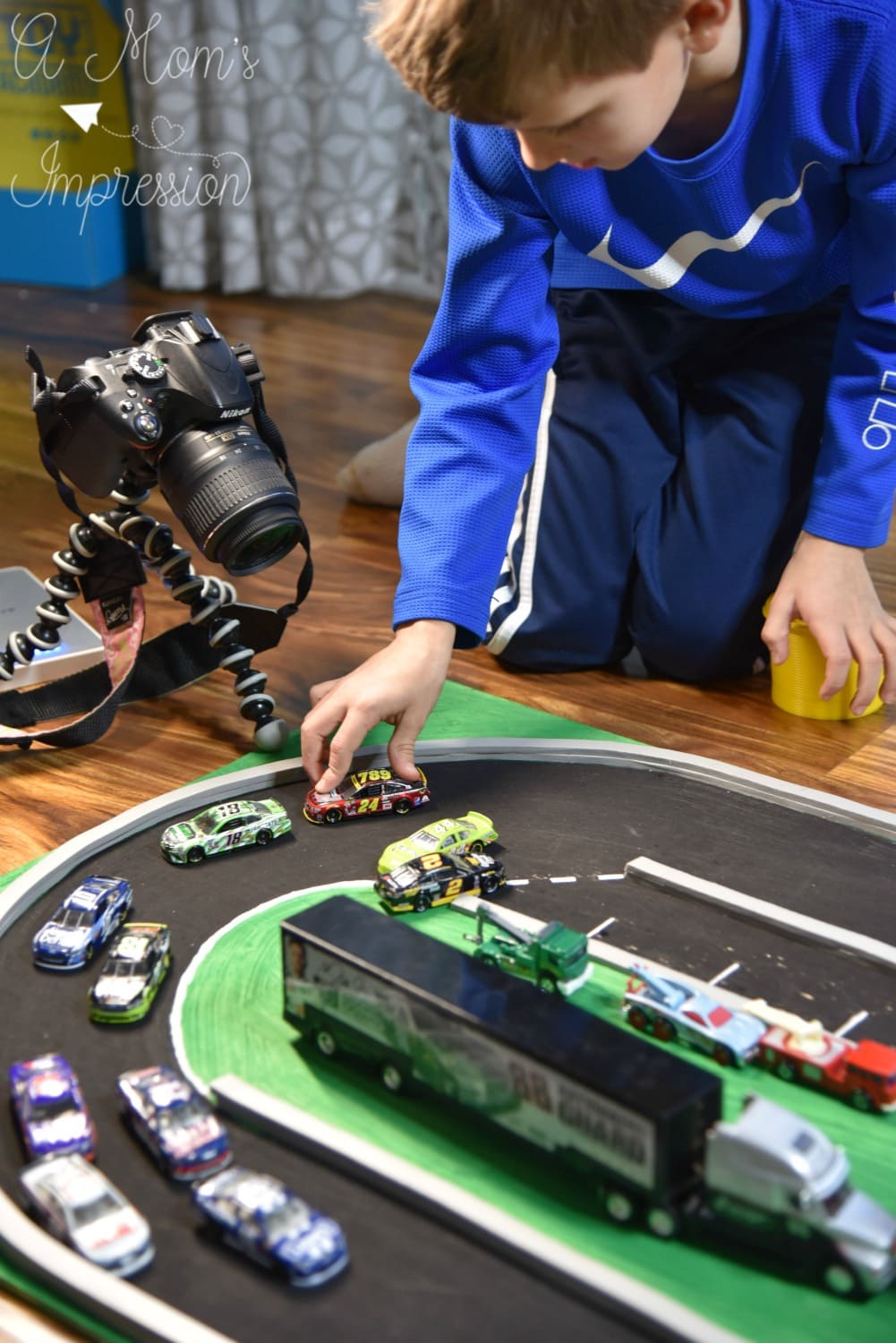 Last week when the kids and I were enjoying our after-school snack, Goldfish crackers with grapes, my son thought it would be a fun idea to incorporate his Goldfish crackers into a stop-motion video. Thus our Goldfish tale was born.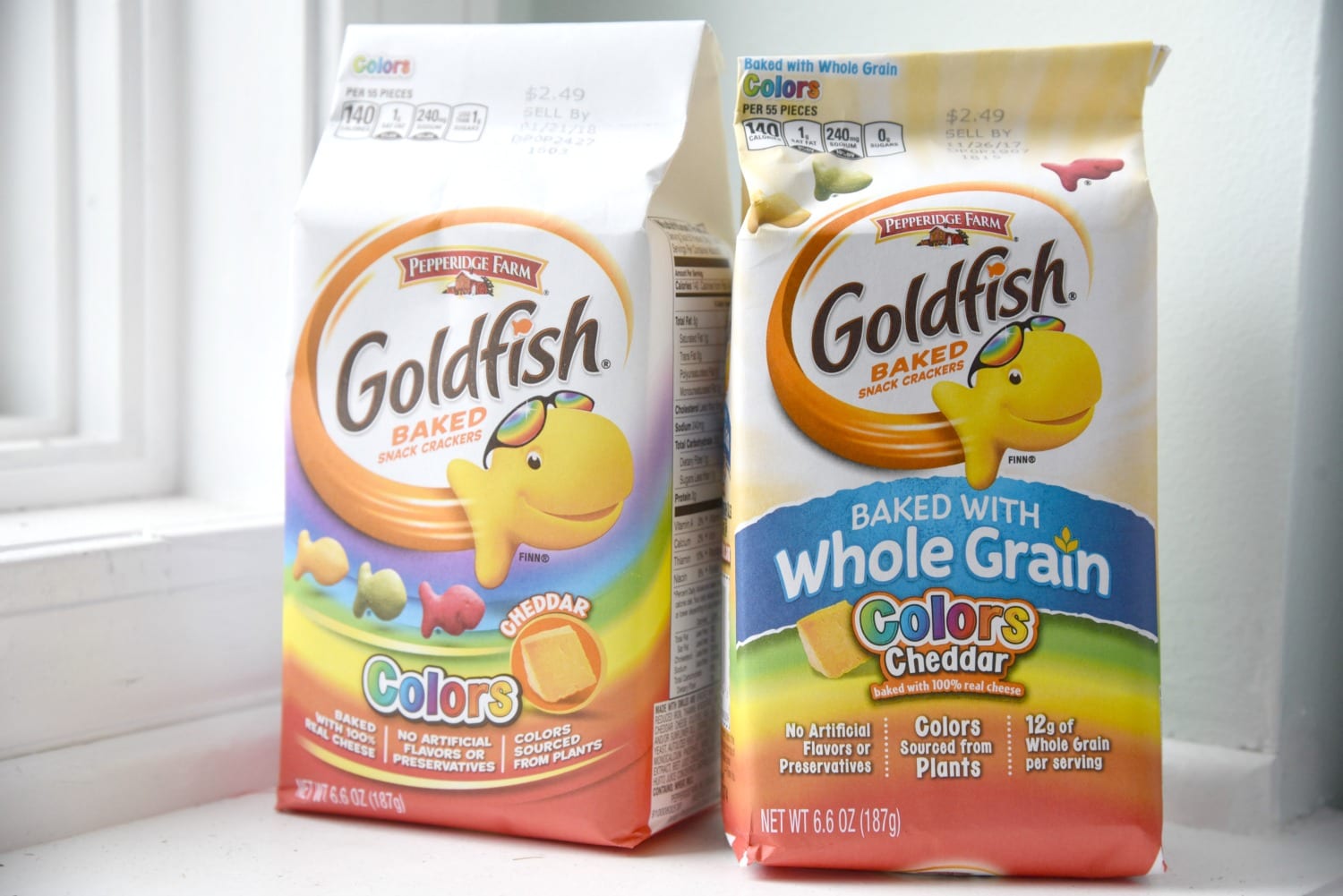 Goldfish crackers are our go-to snack for the kids! I love them because Goldfish crackers are baked with 100% real cheese! The kids love the colorful colors and I love that the colors that they use are sourced from plants.  In addition, the colors contain no artificial flavors or preservatives so you can feel good about giving Goldfish crackers to your kids.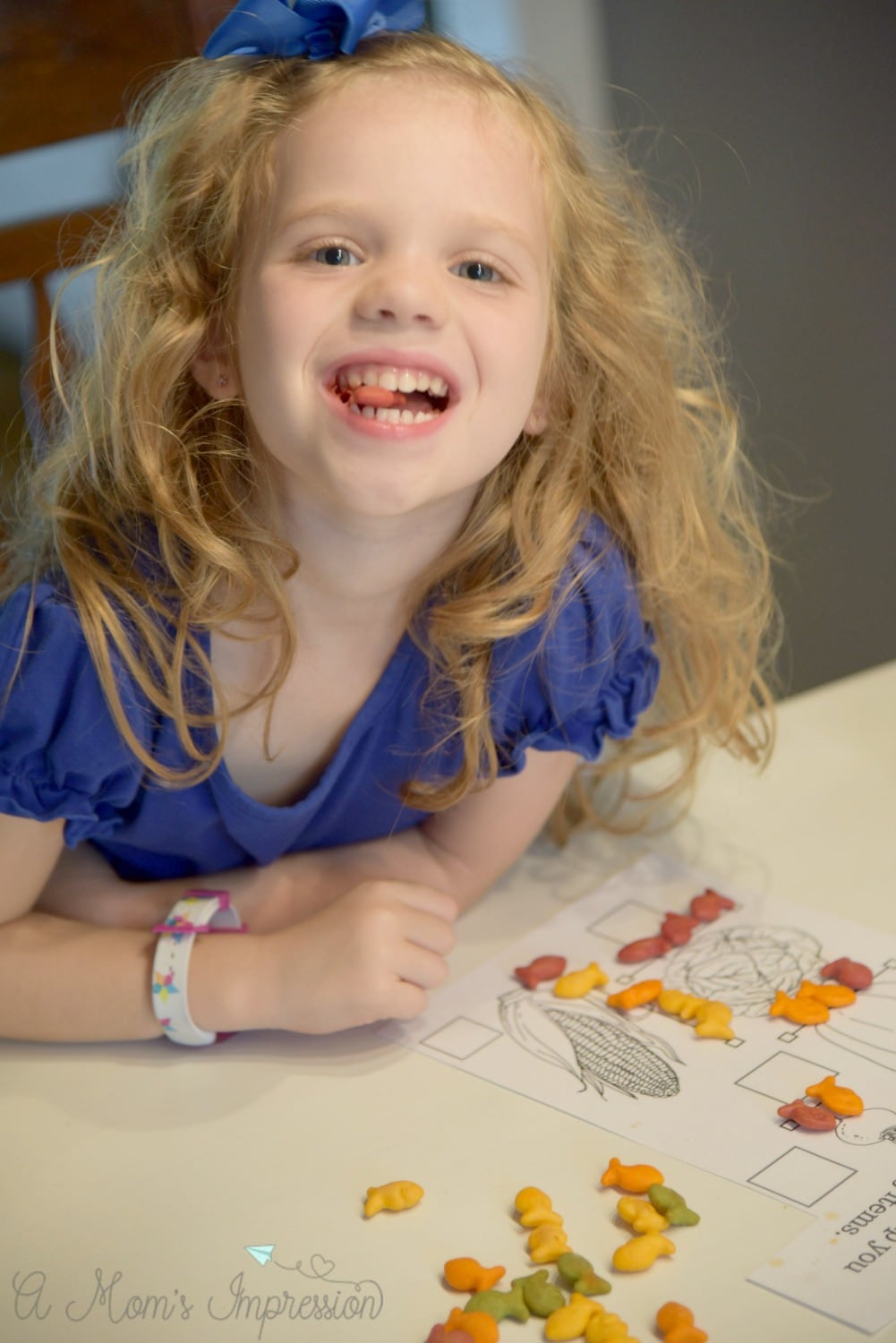 Kids and parents have been creating Goldfish tales together with their kids for a long time now. You can see many of these fun Goldfish tales at GoldfishSmiles.com.  I am pretty excited to show you the one my son and my husband made together!
First, they wanted me to share some quick tips for easy Stop-Motion filming.

Easy Tips for Stop Motion Animation
The easiest way to start filming stop-motion is by downloading a great stop motion animation app. They used to use iStopMotion.  Nowadays they are using a DSLR because they like the filmy look to the video and they like to learn how to put it together themselves. Either way is great but if you are a beginner you should try the app first.
Have an idea for what you want your objects to do before you start.  For our Goldfish tale, Jonah knew he wanted his Goldfish friends to drive racecars so he got them ready before filming started.
Make sure you have a nice background. As I mentioned before, Jonah and his dad built a racetrack for their races, but that didn't really fit into our Goldfish tale so we used a fun street background this time. Have fun creating your own background props!
Have fun!  The whole idea is to spend time together making something fun. Jonah loved using clay and giving his Goldfish characters a fun setting to play in. It is nice for my husband and son to have something special they can do together.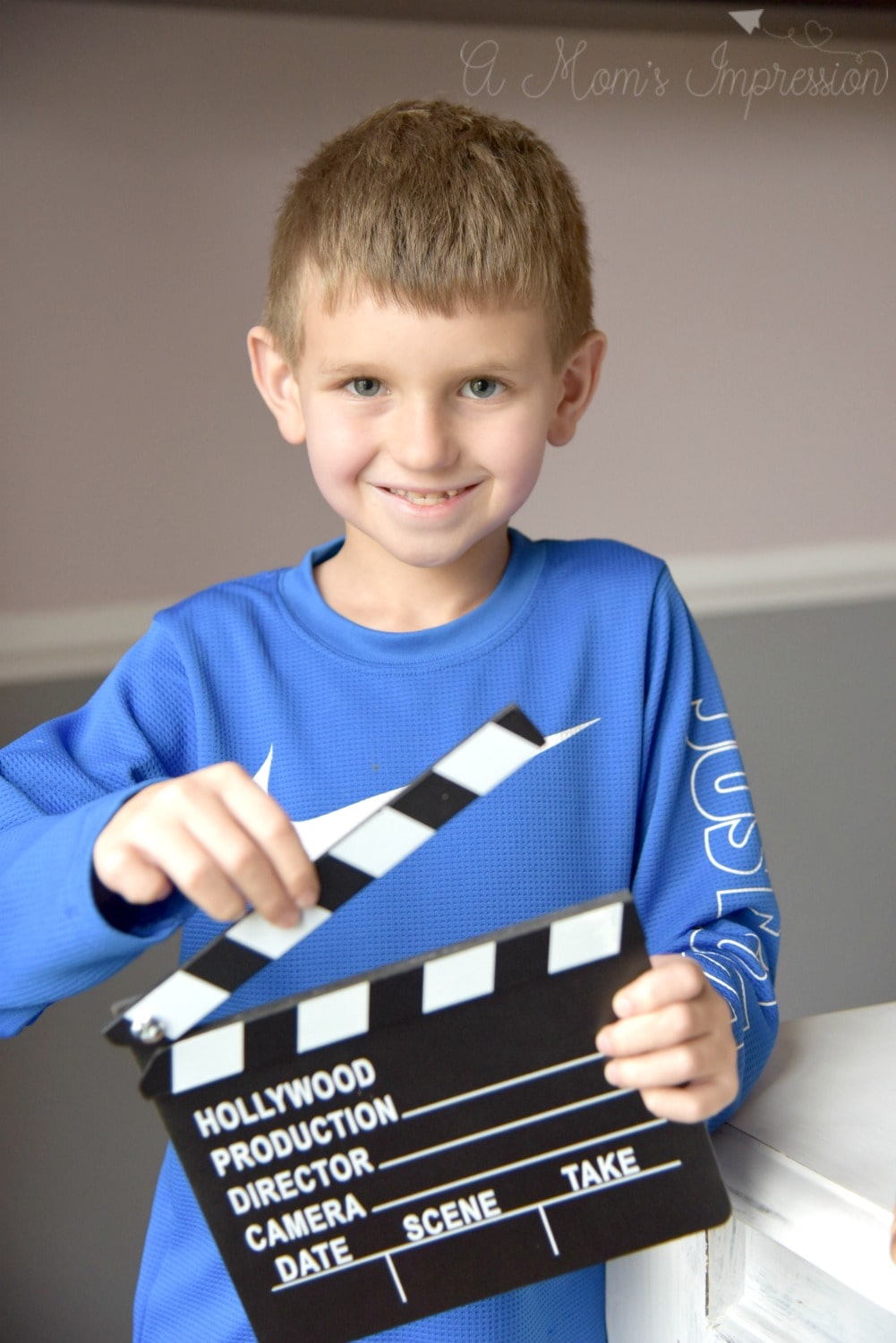 Ready to see our Goldfish tale?
Be sure to visit GoldlfishSmiles.com to watch more Goldfish tales and learn how to make your own with your family.