Disclaimer: Xfinity has sponsored this post. All thoughts and opinions are my own.
Parenting in the digital age can be pretty scary. Technology is constantly evolving, and it's hard to keep up. I've been thinking about how I can keep my children safe a lot lately.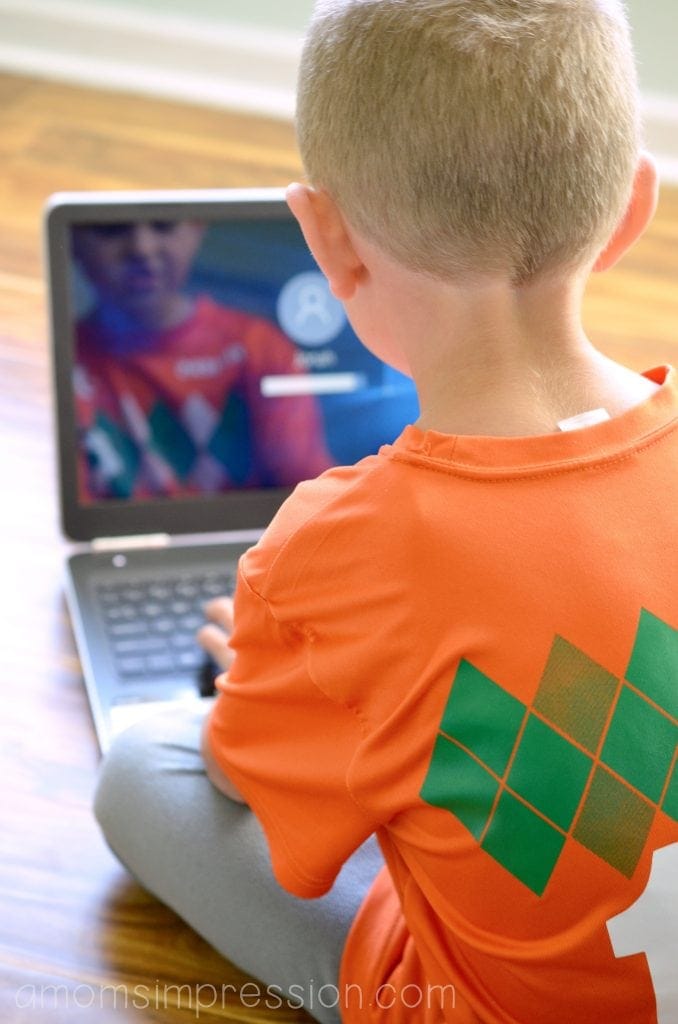 Are My Children Addicted to Technology?
Last Sunday, my husband and I finally reached our breaking point — our children were becoming addicted to their iPads.
As a parent, I'm frustrated with myself for letting it get this far, but I'm also trying to give myself a break. Here's the thing I keep reminding myself of— my children are part of the first generation to grow up fully immersed in a high-tech world, leaving parents (myself included) to navigate uncharted waters.
How Will Technology Affect My Children as Adults?
We all know parenting is no easy feat and I'm confident we are all doing our best. As the parents of Gen Z, we've been forced to create our own rulebook when it comes to kids and technology. We don't have the luxury of turning to the preceding generation for guidance. For example, is watching YouTube Kids harming my daughter's brain? I have no idea, but I do know there are powerful algorithms in place to monitor, analyze and predict her behavior. This type of technology provides instant satisfaction. I don't know what effect this will have on her in the long-term, and it scares me to death.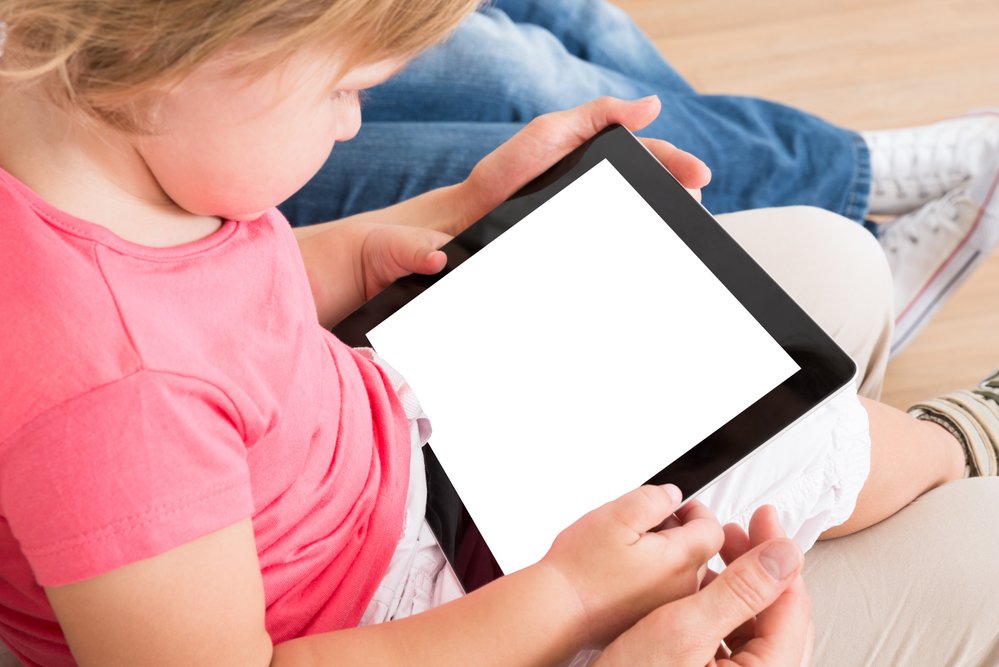 I worry about my 10-year-old son, too. When he wants to hear a song, all he has to do is ask Alexa and bam, instant gratification, no effort needed. My husband and I struggle with this new reality. Growing up, if I wanted to hear a song, I'd have to go to the store and buy the album. That took some effort!
Similarly, my husband remembers what it was like to play a video game without the help of the internet. You couldn't just Google a cheat code back then. As a result, he learned how to problem solve, and the importance of patience and perseverance. My son has it much easier. If he wants to beat a boss or solve a puzzle, all he has to do is jump on YouTube.  How will these experiences impact him in the future?
Parenting in The Digital Age
Technology is changing my children, so what am I going to do about it?
My husband and I had a serious talk about this. We came away with two key takeaways:
Technology is here to stay.
We're going to have to figure out a way to deal with it.
I can't pretend these things aren't out there or forbid my kids from going near them. However, I can teach my kids how to use technology safely.
My Approach
To start, I organized my concerns into two categories: content and device time. I'm sure there will be more challenges when they get older, but for now, my focus is on these two categories. Luckily, there are many tools I can use to address these challenges.
The first thing I did was check to see if my internet service includes parental controls. I'm super lucky because Xfinity is my cable and internet provider. It is nice to know that I have Xfinity in my corner while I try to figure out the best way to parent in this new digital age.

Xfinity xFi – Having an Ally in Your Corner
Xfinity xFi allows me to customize my family's in-home WiFi experience.
My kids' devices are all connected to our home WiFi, so I have full control of their tech experience. Now that's a win!
I just downloaded the Xfinity xFi app on my phone (it works from your computer and even your TV!), logged in and tweaked our WiFi settings. It is super helpful when it comes to monitoring tech consumption. I never realized how many different things I could do with my WiFi.
With the xFi app, I can:
View all connected devices – I was amazed at how many devices I had connected to my WiFi network! This feature is excellent if you have an older child who may be able to get his or her hands on a contraband device without your knowledge. With xFi, I will receive a notification anytime a new device comes on my network. It seems like there are so many different devices that can access WiFi nowadays, so it's good to know which ones are in my house and using my data.
Create profiles – I can see the list of all the devices connected to my WiFi. Within the app, I can create profiles and start to assign these devices to any profile created.
Change your network name and password – I once had a WiFi password that looked like a nuclear code. Passwords should be hard to guess, but they need to be something you can remember. Once I log into the xFi app, I can easily rename my network and create a new password.
Govern access – Now that I have my profile in the xFi app, I can assign any device to it and have full control over its WiFi access.  With the touch of a button, I can pause WiFi access to the device, or I can set it to "Bedtime Mode." This feature turns the WiFi off at a particular time and turns it back on when I want. This feature is great when the kids keep their phones or tablets in their room with them. xFi doesn't control cellular usage, but it helps me monitor how my children use the internet when they're connected to WiFi.
Control Content – I can enable Parental Controls on my children's devices to reduce the risk of them encountering objectionable material. I can easily toggle this function on and off from the xFi app!
Xfinity WiFi Hotspot – Another one of xFi's features I like is the option to give guests access to a separate, secure WiFi network instead of my own.

The Future Looks Bright! Where Are My Shades?
Technology can be difficult to manage for parents of young children. With the xFi app, I can control and monitor my children's tech usage and consumption. This service allows me to control the technology in my home and keep my family safe. I'm thankful for xFi's help!
What advice do you have on parenting in the digital age? I'd love to hear your thoughts!
Learn more about xFi on Xfinity's website here.