This summer has been one to remember.  We moved into our new house in June and have enjoyed our very large outdoor space and neighborhood pool.  I suspect that we have spent a lot more time outside than we have inside.  We have hosted a lot of our family and friends and have had a blast getting to know the neighborhood kids.  Will all this excitement, we haven't had time for sickness.  Here are a few tips that we have used this summer in order to keep our family happy and healthy.
1.  Drink lots of water!  
I am guilty of not doing this one well, but it is essential to be hydrated during the warm summer months.  To ensure that my kids are drinking enough fluids I will load up our swim bag with sippy cups and bottles of water for when they get out of the pool.  Keeping hydrated will help regulate the body and keep your kids cool when it heats up!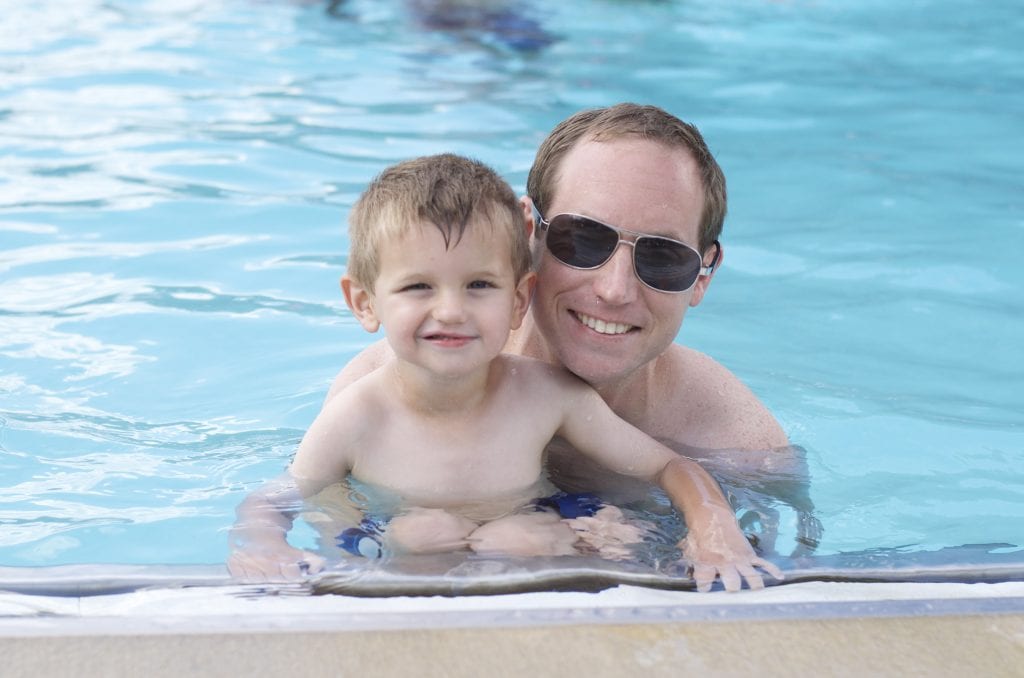 2.  Wear sunscreen.
 We are a very pale family.  With our genetics we have had a few family members who have had various forms of skin cancer.  I never put anything lower than an SPF of 50 on my kiddos.  I also make sure that our sunscreen is water proof so that I don't have to keep applying it every time they jump in and out of the pool.   My son hates having sunscreen applied so I have to be sneaky with the spray stuff!  
3. Get regular checkups from your pediatrician.
My kids and I go to the doctor on a regular basis.  It is so important to keep up on all their immunizations and to get weighed and measured.  My son was diagnosed with a "failure to thrive" this summer because of his eating issues.  We were able to get him the help he needed because of his yearly well checkup.  I am so excited to say that he has gained a pound and a half in one month thanks to his pediatrician and his pediatric occupational therapist.  Regular visits to the doctor will help track his progress. I can already tell he feels better by just looking at him.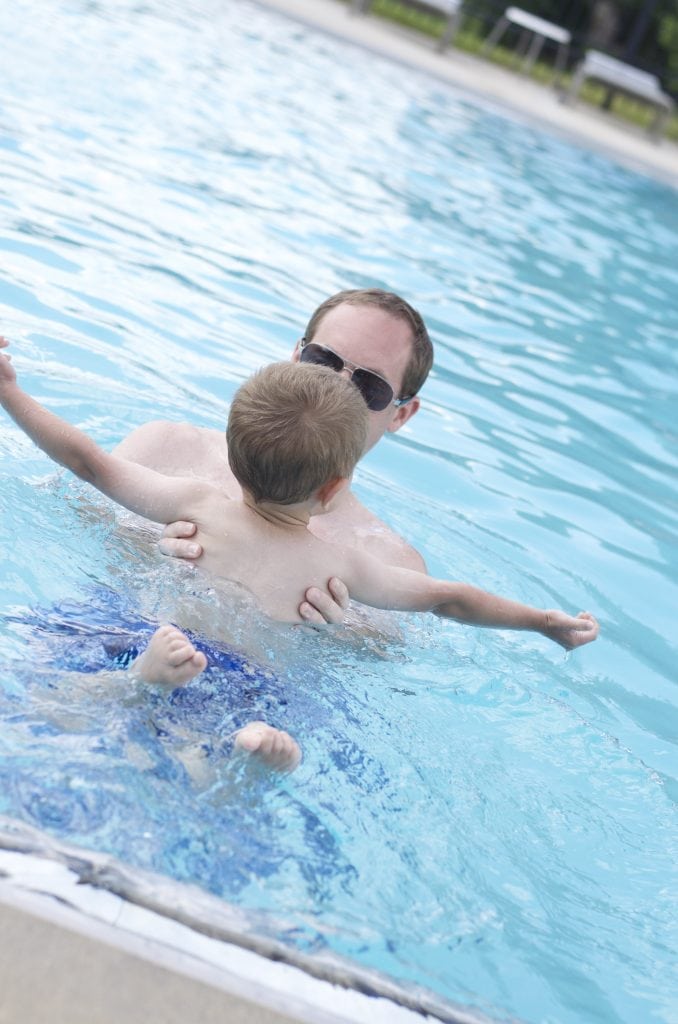 4. Spend time together as a family.
Keeping your family healthy also means that you need to keep your family's mental health happy.  Spending time together bonds families and increases positive moods in family members.  My favorite thing to do is to spend time with my family.  I can't explain how happy it makes me when I see my son and daughter play together and laugh!  Cooking with my son is also another activity we love to do in the summer.  I love that he gets interested in food, and it is something we can do when the weather is less than perfect.  It always puts me in a better mood. 
This is a sponsored conversation written by me on behalf of iVillage
. The opinions and text are all mine.