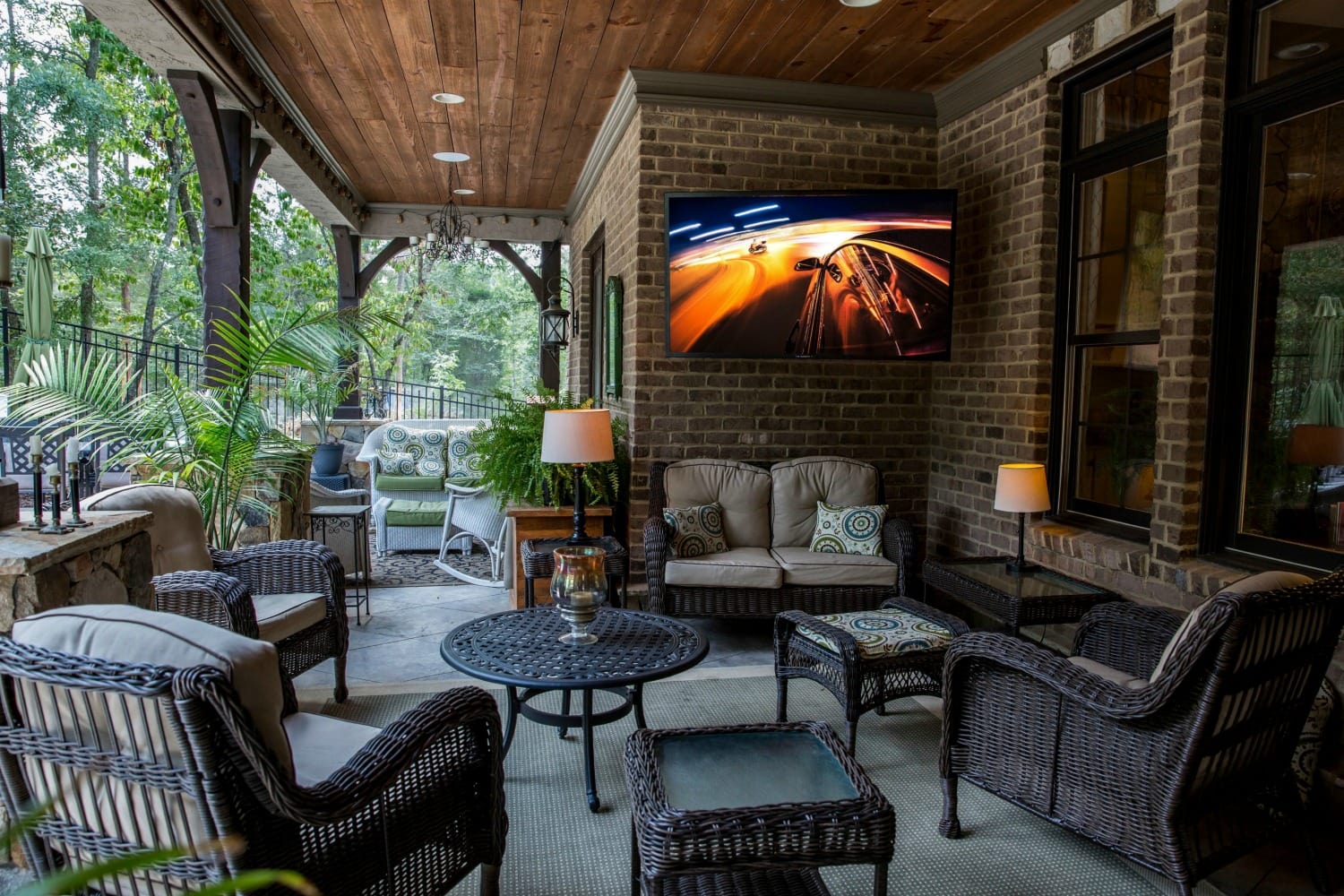 One of my favorite parts of the house is our screened in porch. When we were looking to move I never had this on my list of must-haves but now that I have one, there is no going back.  More and more the outdoors are becoming apart of our living space.
Outdoor living is a very popular trend at the moment and I don't see that trend going anywhere. Many of our neighbors are following suit and building living spaces onto the backs of their homes.  Our neighbors both have gorgeous spaces that even include televisions. Creating an outdoor home theater is the most affordable room addition you can make, and creating it is easier than you might think.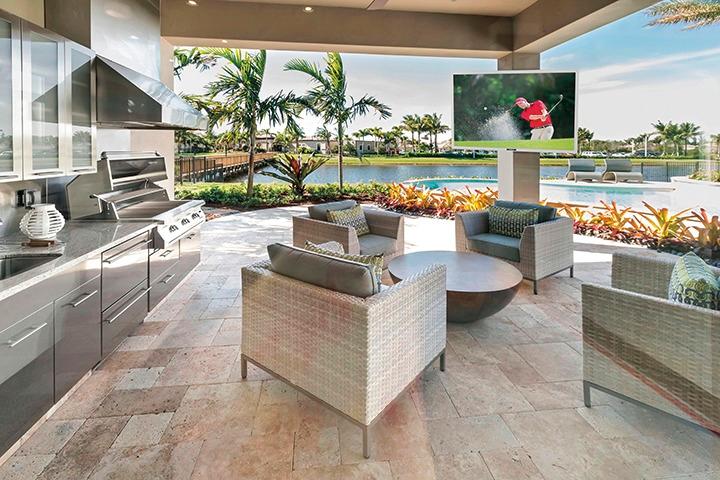 Having a TV in your outdoor space enhancing the outdoor lifestyle and makes entertaining fun! Think about hosting all your friends over for the big game and having an outdoor space to view it in.  No more choosing between enjoying the great weather or watching the game. I can imagine some fun family movie nights on our back deck in the summer! We wouldn't have to choose between a movie and being outside.
Something to consider when creating your outdoor entertainment area is that indoor TVs don't belong outside.
Things to think about when Choosing an Outdoor Television
Where will you be putting your television?  Is it going to be in a shaded area or will it get a lot of sunlight?  You need to purchase a television that will work for the space.
How will you mount your television?  There are specialty mounts to help you get your television in the place that works best for you.  Be sure to check out all of your options.
How large will your television be?  The space needs to work for the size of your television.  Getting a huge television may not be appropriate if you are blocking an amazing view of your backyard.  Just food for thought.
Do you have seating available for people to comfortably view the TV?  You don't want to spend a lot of time and money on a space if no one can comfortably enjoy it.  Keep this in mind as you plan your outdoor space.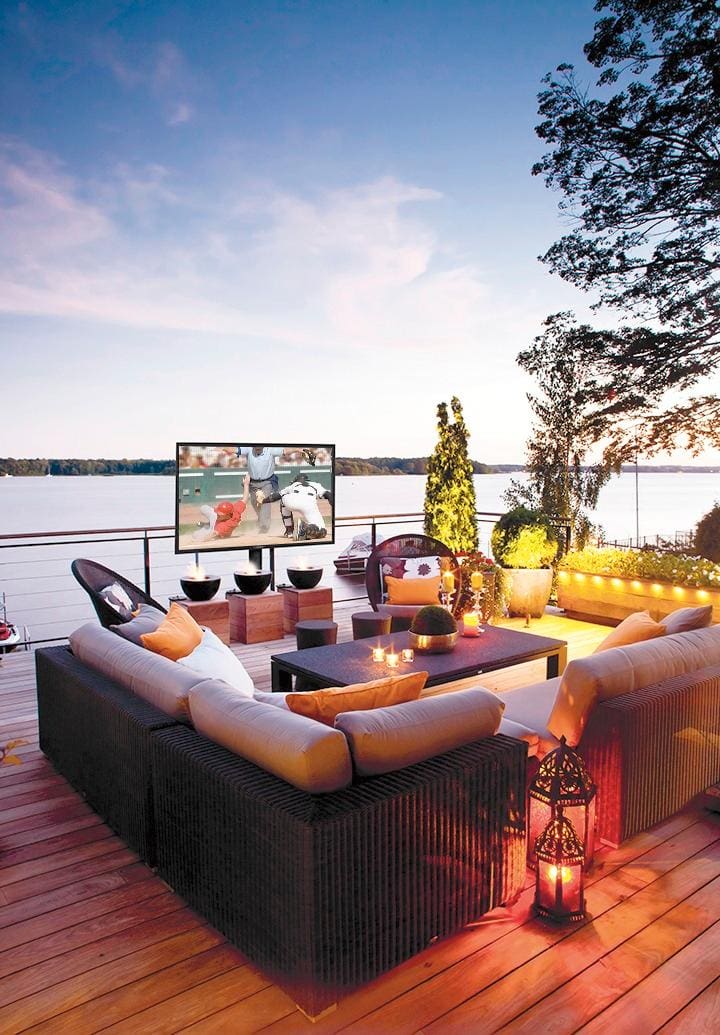 Where to find Outdoor Televisions
Finding the perfect outdoor television is as easy as visiting your local Best Buy store and browsing the SunBriteTV Veranda outdoor television series.
The SunBriteTV Veranda series is a family of weatherproof televisions are designed for all of your natural lighting needs: Full Shade (Veranda), Partial Sun (Signature), and Full Sun (Pro). SunBriteTVs are true, made-for-the-outdoors products. They're engineered for permanent outdoor installation and are more durable, safer, and higher performance than using indoor TVs outdoors. If you are going to extend your living space outdoors you need to check these specialty made TVs out.
Deal Alert
The folks at Best Buy have a great deal going on right now if you are looking to purchase an outdoor television.  Right now you can get a free Outdoor Weatherproof Tilt Mount with the purchase of a SunBriteTV – Veranda Series – 55″ Class LED – Outdoor – Full Shade – 2160p – 4K Ultra HD TV!  Click here for more details!