One of my favorite things about owning this blog is all the amazing products that I get to review.  I love finding new products that I have no idea how I lived without.  Today I am going to introduce you to one.
My son is very stubborn.  I am not sure who he gets it from (his daddy) but it is a trait that I am learning to deal with.  At times I get very frustrated.  For instance, ever since I can remember Jonah has refused to sit in a booster seat.  He wanted to sit at the table like an adult. We allowed him to, but it was so frustrating because in spite of a placemat, he would get his food all over his table and chair.  It is very frustrating to be cleaning off peanut butter and jelly of the table three times a day.  My poor wood table was getting a workout.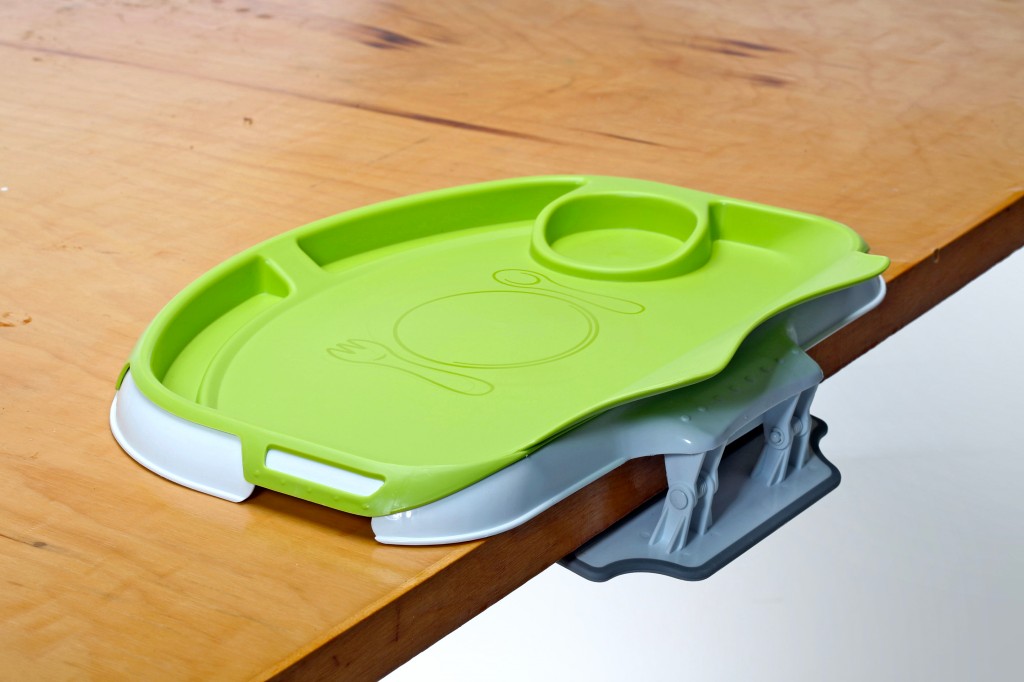 About a month ago I was approached by a company wanting me to review their Tidy Table Tray.  Immediately I thought this was a great idea and accepted.  I am so grateful that I did.  Before I get to my thoughts, here are some of the highlights of the Tidy Table Tray & Flexi Diner:
Its unique design also helps keep tables, floors and clothes clean too;
Features interactive locations for plates, bowls, sippy cups, spoons and forks so that baby can learn to put things back in place;
The firm insert tray is easy to remove, eliminating the need for multiple trips when serving the meal and simplifying clean up;
A ground-breaking spill catch lip that ergonomically molds to a baby's body and easily catches spills that fall between the child and the table. 
Table surfaces, rims and legs also stay clean and dry, while the tray offers a large eating space and rounded rims to keep spills off the table.
It's easy to use and attaches to most tables via a rubber coated clip, keeping it securely locked in place. 
It is also BPA free, phthalate free and dishwasher safe.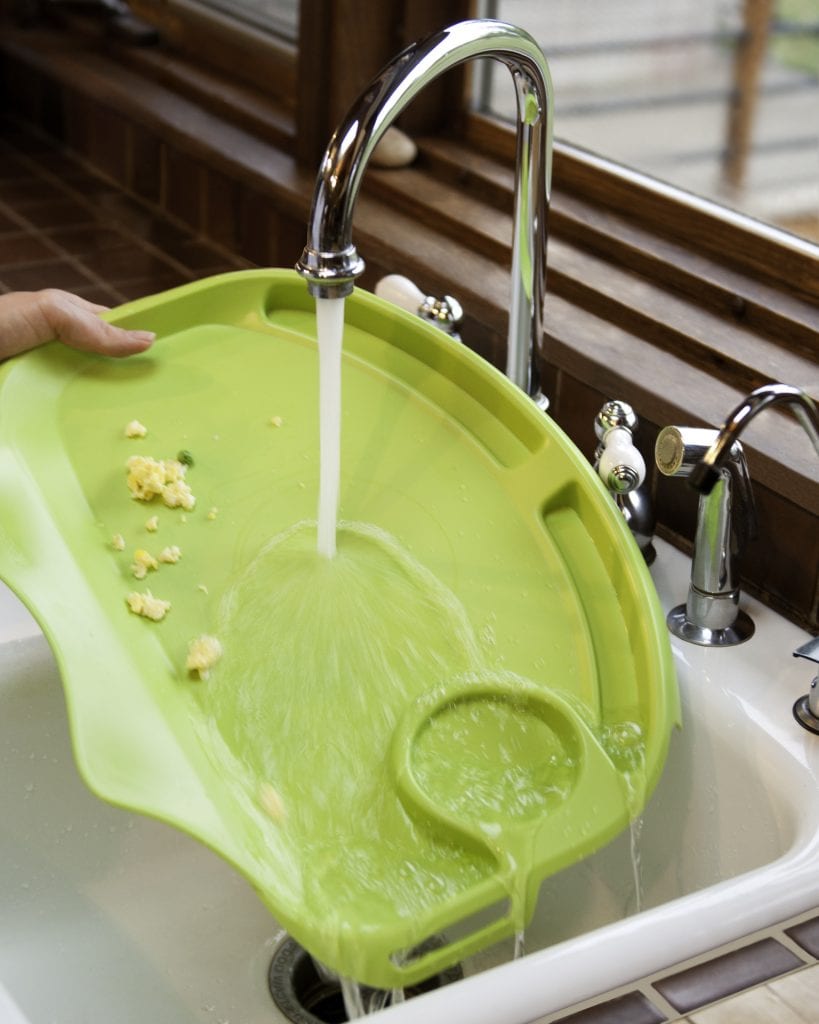 Our Thoughts:
I love this tray!  The Tidy Table Tray & Flexi Diner has made cleanup so much easier.  I love that I can clip the tray to any table at any place with ease.  My son can now sit up at the table like a big boy, but I don't have to worry if he spills or spreads peanut butter on the tray.  Snapping it off and on is simple, and washing it is a breeze.  I have put it through the dishwasher on the top rack several times and it still looks as good as new.  We have even used the white part of the tray for playing with play dough and doing crafts.  For only $29.99 this bargain has made my life so much easier. I would recommend this to any mom of toddlers!
You can purchase the Tidy Table Tray & Flexi Diner at BabiesRUs for $29.99. For more information be sure to follow Bambinos! Tidy Tray on Facebook and Twitter!
Win it:
One (1) lucky reader will win a Tidy Table Tray & Flexi Diner of their very own!
Bambinos Child  has provided me with the featured products for this review, I didn't receive any compensation for writing this article.  All opinions are 100% mine!