Have you and your kids seen the new Willoughbys movie on Netflix yet? The Willoughbys is a funny animated movie about a family with some pretty big dysfunctional issues. The sister, Jane is voice by Alessia Cara who also sings in the movie. I recently had the opportunity to talk with Alessia about her character and her experience being apart of The Willoughbys!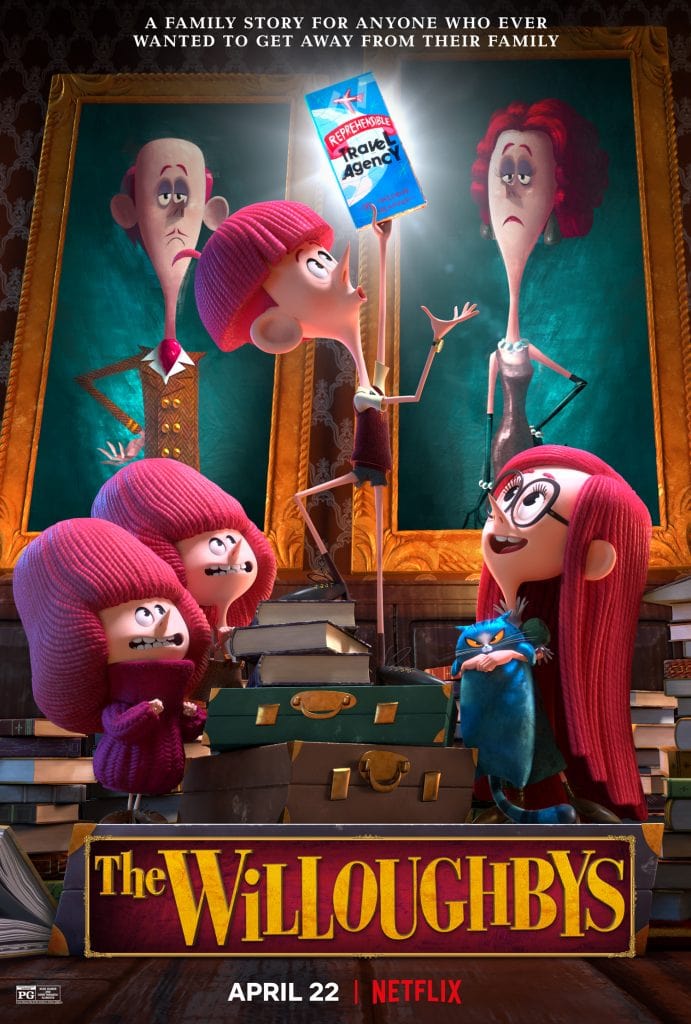 About The Willoughbys
The Willoughbys is a full length animated film now streaming on Netflix that has been adapted from the children's book by Lois Lowry. It tells the story of four children who have some pretty horrible parents. The kids think that they could raising themselves better than their parents ever could so they devise a plan to send them off on a dangerous vacation. Along the way the children meet Nanny, Ruth and Commander Melanoff who try to help them figure out what family is all about.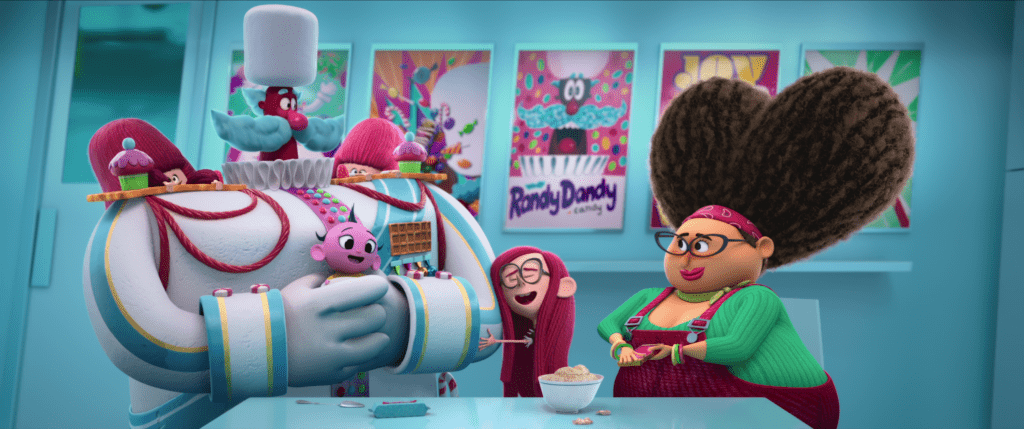 The film also features a talking stray cat narrator, voiced by Ricky Gervais, that had my kids constantly laughing. My family and I really enjoyed this film. The added bonus was that my kids had a deeper appreciation of their parents when it was all over!
You might remember Alessia Cara as a singer, she sang "How Far I'll Go" from Disney's Moana. This time she lends her voice to the role of Jane, the only Willoughby sister. In addition to her voice talents, she also helped co-write the main song in the film, "I Choose You" Jane sings parts of this song throughout the film. It is absolutely beautiful!
The Alessia Cara Interview
Alessia was initially offered the role of Jane after an interview she did on Jimmy Fallon where she through out her wishes of one day voicing an animated character.
Alessia always loved animation. She grew up watching beautiful animated films and was fascinated with the idea of lending a voice to another person that "comes to life" in the animation processes. She also told us that she is a very shy person and she thought that voice acting would be a happy medium where you can lend your voice to someone else that isn't you.
The fact that I could contribute to some kids as, entertainment and hopefully a movie that they'll remember from when they grew up is really awesome.
She found that moving from singing to voice acting was actually more similar, but different than she had expected.
It's a very similar setting in the studio when I'm singing. It's very similar to recording, your vocals for a song. But at the same time, it's a little bit more nerve-racking because you have to do more and you have to express yourself in a totally different way.

The emotions you emote and, like, all the little things that you have to do, because it's not visual, you kind of have to do everything with your voice. And so, you have to do really strange things in front of a bunch of people, like just chew on food really grossly when you're eating. You have to make all these little sounds and do a bunch of different things and jump around and be a little bit out of your comfort zone, which can be challenging for me because I'm very shy. So, it definitely took me out of my comfort zone.
Of course she jumped at the chance to be Jane and she knew that Jane was a singer. She didn't know at the time that she would co-write the song that Jane sings during the movie. She said it was challenging not writing about her own emotions and instead working within the parameters of the movie but that it was cool to speak and sing like she was Jane.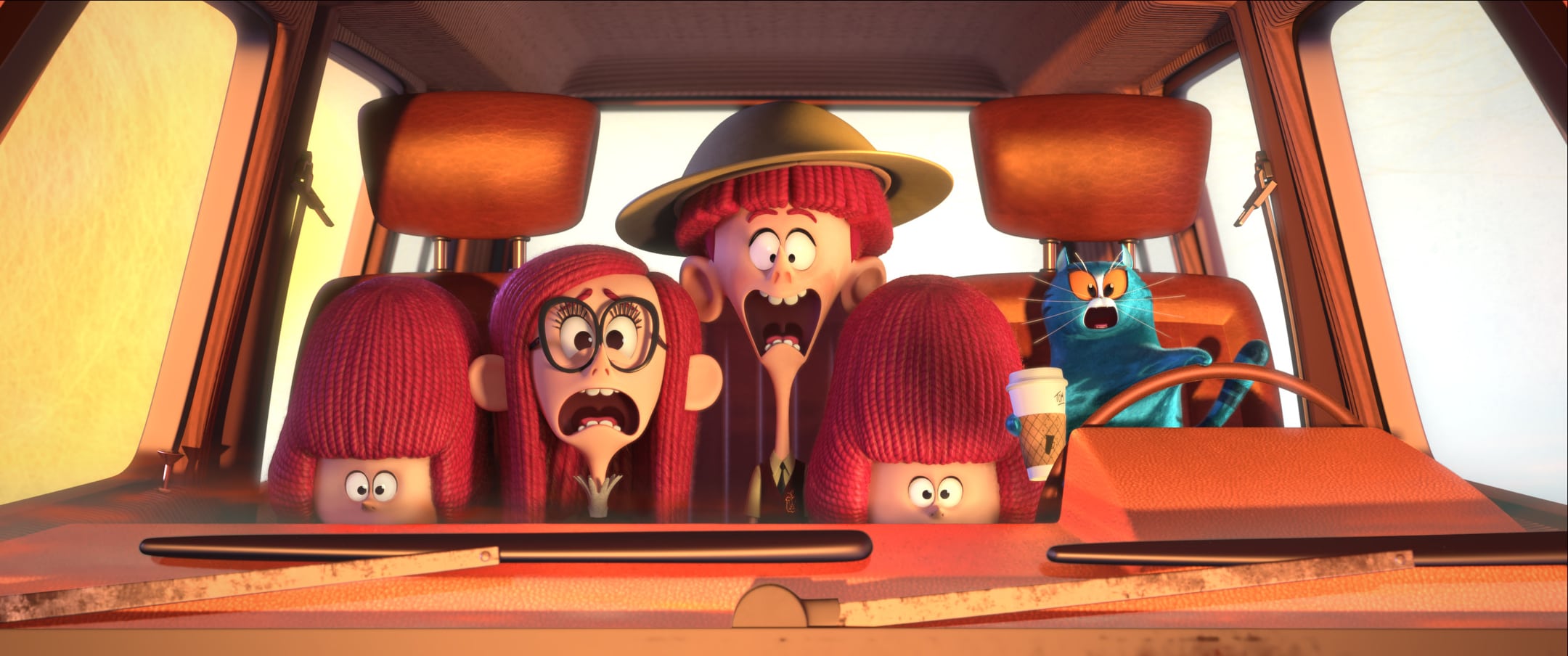 A Different Kind of Family
The theme of the movie is all about exploring that family may not always be the family that you were born with. Alessia loves that this movie talks about family in a way that isn't always displayed in kids movies. It depicts families that look different from other families and that is very important.
It's important for kids who maybe have grown up in atypical family lifestyles to see that they're seen and heard, and family isn't always your typical parent figures, siblings, household. It can be people that you feel safest with. Not everybody is lucky enough to have blood relatives that maybe they're close to.Everyone's situation is different, and I think that's a good conversation starter for a lot of families. And it's just a nice way to make sure that those families are seen as well.

I couldn't agree with her more, this is also one of the reasons I loved the movie so much. Family is those that we choose to be our family, and I love that kids get to see this in a fun animated movie.
Jane – The Second Born in The Willoughby Family
In the movie Jane struggles getting her voice heard, especially with her older brother Tim. As a second born child, I can really relate to Jane and how she feels. Alessia also said she could relate to Jane and her struggle to be seen.
Especially being a young girl in my first years of singing music and in my career, I have definitely felt that as a young woman. There are so many times I've tried to talk about something that I've felt passionate about or just sort of like get my opinion across, and not everybody takes that seriously, especially when there are so many eyes on you. And it can definitely feel like no one's listening. Even like growing up in school, you always kind of have moments where you feel like maybe you're the only one who's thinking what you're thinking, even though that's not true. So, I've definitely had that where it's like, nobody understands what I'm trying to say. We definitely relate to each other in that way.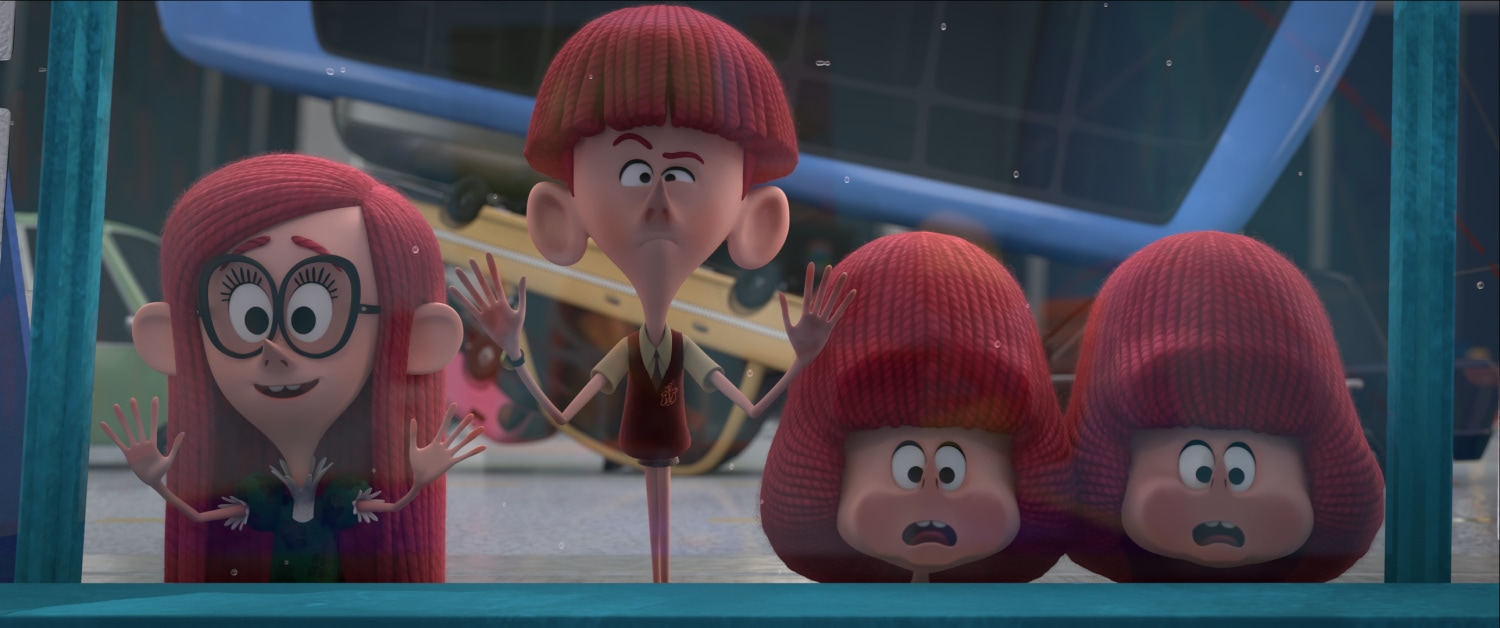 Alessia was very fond of her character Jane and we asked her what her favorite scene from the movie was. She talked about the time when Jane meets Nanny for the first time.
I love the moment where Jane meets the nanny for the first time because it's the first time she finally meets someone who is so free and so liberated and likes to sing as much as she does. Keep in mind they've never really seen the outside world. They've never met other people, and so their view of music and singing and laughter and having fun has a very negative connotation in their family. So, I think seeing her be so excited to meet someone that loved to sing and that brings so much joy to her was a lot of fun to both record and to watch.
I also loved the bond between Jane and Nanny and what a difference that made in Jane's life. I don't want to spoil to much of the film, but I think this is a part of the movie that is so important and that kids will love!
As mentioned before, Alessia was very fond of Jane so I thought it would be fun to see where she hopes to find Jane in the future when she is grown up!
Given she loves music, it would be so cool to see her do something in music as a career. Maybe she went off and became a little pop star, a little redheaded pop star. Or maybe she is a music teacher and is teaching other kids music, because she never had that growing up. So, that could be cool, to see her giving back to little kids.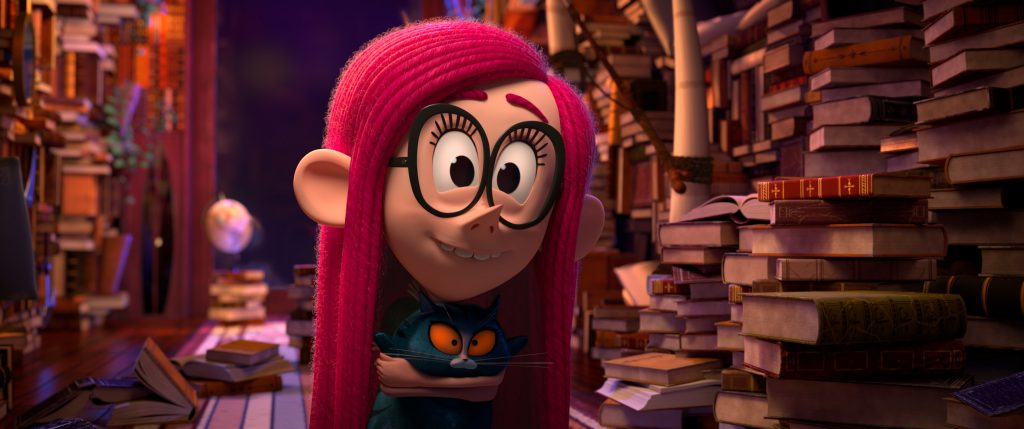 Jane was probably my favorite character in the entire movie. I appreciate Alessia taking the time to talk with us about her experience voicing this character and her thoughts about the film.
The Willoughbys showcases a talented voice cast that includes Will Forte, Maya Rudolph, Alessia Cara, Terry Crews, Martin Short, Jane Krakowski, Séan Cullen and Ricky Gervais. It is a fun family movie that you can enjoy with your kids!
Watch The Willoughbys, now streaming on Netflix: TheWilloughbys.