This is a sponsored post by coupons.com.  All opinions are 100% mine.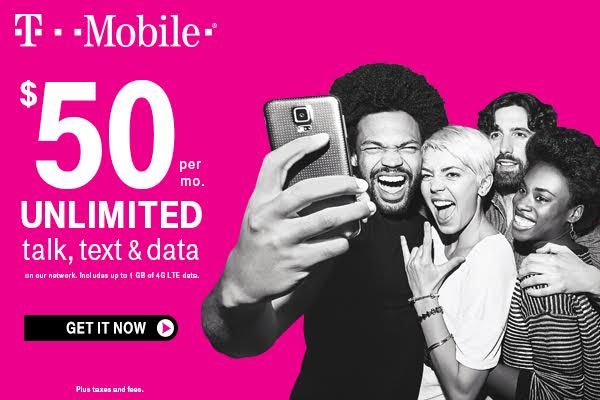 I can't imagine life without my smartphone.  My husband and I upgraded a few years ago and never looked back.  We use it to keep in touch during the day, to run our family, and to keep up with our small business. It has been a crucial part of our success.

Nowadays you can find affordable plans for all your needs. For instance, check out the Simple Choice Plan from T-Mobile:
The T-Mobile Simple Choice Plan starts out at $50 for unlimited talk, text, and 1GB of 4G LTE data. The plan includes:
· Unlimited talk, text and data while on our network with no overages or annual service contracts.
· NOW! Includes unlimited calls and text to and from any number, including mobile phones, in the U.S., Mexico, and Canada. PLUS use your monthly 4G LTE data in Mexico and Canada like in the U.S., at no extra charge.
· Data Stash™ rolls your unused 4G LTE data forward in to the next month, for domestic use in the next 12 months. Available with 3GB and 5GB data options.
· Music Freedom™ with unlimited music streaming on our network from top services such as Pandora and iHeart Radio without using your data.
· Unlimited data and texting when you travel to any of 120+ countries and destinations so you can stay connected when you're abroad.
· Jump! Upgrade to the latest devices earlier and more often while also protecting your investment with Premium Handset Protection® and Lookout Mobile Security® Premium. $10 per month.
· Wi-Fi Calling: every Wi-Fi connection works like a T-Mobile tower.
· Smartphone mobile hotspot: Use your device as a Wi-Fi hotspot
· Add a tablet or hotspot to existing plans for $10 per month.
*Must complete order online only to get credit. No telesales orders or upgrades. New line of service required.
For even more savings check out the  T-Mobile Coupons  from Coupons.com!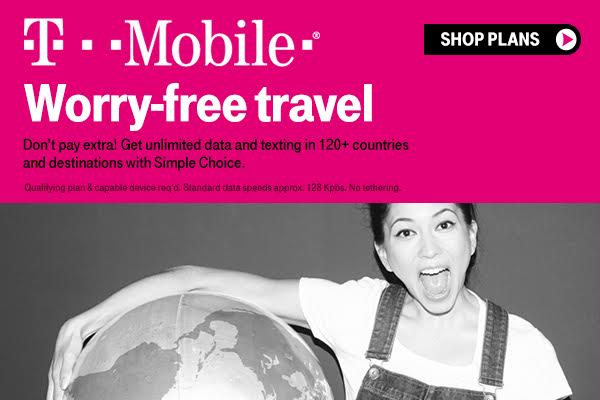 Win It
One lucky reader is going to win an amazing prize!  We are giving away a $300 Target Gift Card! Hurry and enter this giveaway ends on Sept 3rd! 
This is a sponsored post from Coupons.com