My husband and I loved playing with LEGO® blocks when we were kids.  I can remember building towns and cities at my grandparents house with my brother and my sister.  My husband often talks about making race cars and then crashing them with LEGO® bricks with his brother.  Needless to say, when my son started playing with LEGO® this past summer, we were excited!  Finally something our son loved that we also love playing with.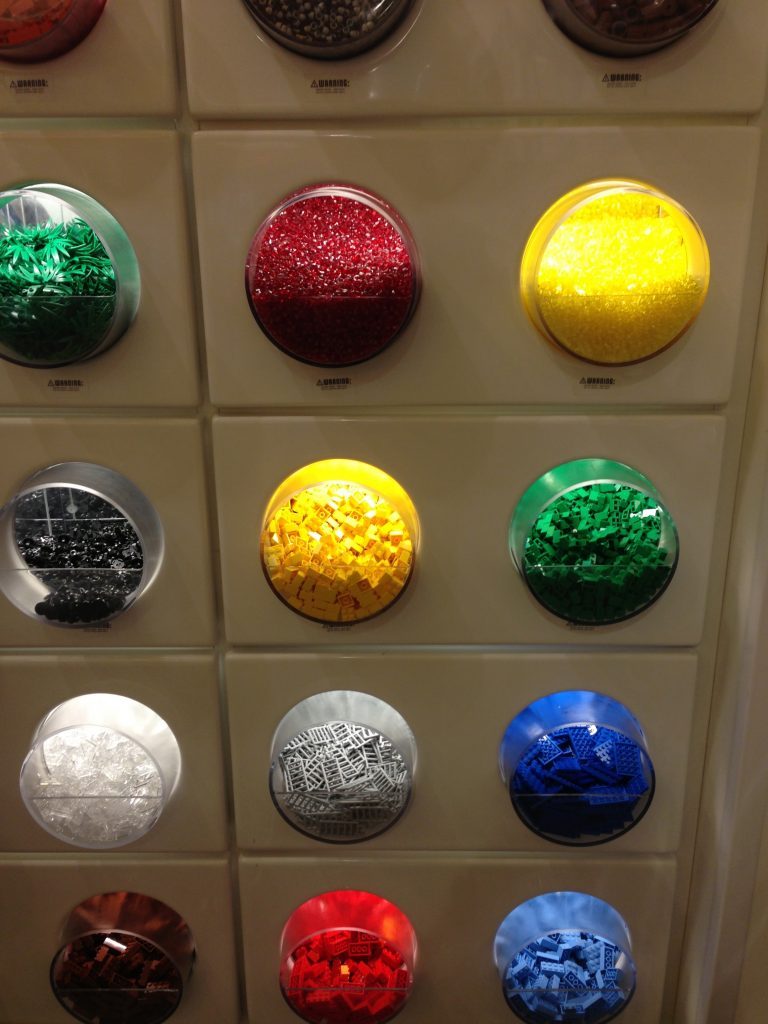 Last weekend we visited our local mall where my son was introduced to the LEGO® store.  If you have never been to the LEGO® store, you have to go and experience it.  The LEGO® store has just about every LEGO® set you can imagine.  All of the sets are labeled for your experience level from beginner to expert.  In addition to the sets, you can purchase a container to fill with any LEGO® bricks that you choose.  My son got a small container that he filled with bricks of all sizes and colors along with supplies to build a car.  The wall was pretty impressive and to be honest, I can't wait to go back!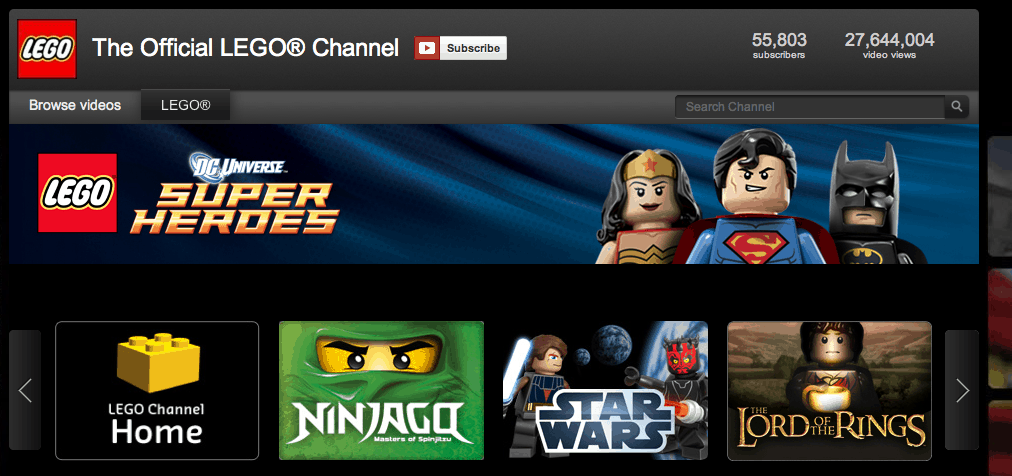 Recently I learned about the Official LEGO® YouTube Channel.  There over 500 videos to chose from, with new videos being added everyday and all from LEGO®. Both kids and parents get to go behind the scenes, be inspired, entertained and see the newest LEGO® video shorts. Not only can you watch them, but you can create your own playlist of your favorites!  My son and I selected some of the shorts from LEGO® DC Universe™ Super Heroes, LEGO® Star Wars™, and LEGO® The Lord of the Rings™.  When my daughter gets a little older, I will be adding some  LEGO® DUPLO® Disney Princess™ videos to our playlist.
It is easy to build your own playlist.  Here are the steps I took to create mine:
Visit Youtube.com/LEGO and watch one of your favorite videos
Click "Video Options"?
Select "Add To Playlist"?
Sign-In using your YouTube Login
Add your selected video to an existing playlist or create a new one?
To prevent non-LEGO® videos from being recommended, build your playlist using only  Official LEGO® Channel videos
I found this video when I was surfing through the LEGO® Youtube channel.  I love this because this is how I feel about playtime.  Often parents ask me about what they can do with their children at home to help them at school.  I tell them to engage with their children in creative play.  Watch this and you will see just how important that can be:
There is a lot of content on web; creating a playlist on the Official LEGO® Channel is a great way to ensure your kids are entertained and watching videos you can feel good about.
Visit the Official LEGO® Channel to build your own playlist to watch with your kids and then reply below for a chance to win one (1) $1,000 gift card to buy your family's favorite LEGO® products!
This is a sponsored conversation written by me on behalf of LEGO. The opinions and text are all mine. Official Sweepstakes Rules.