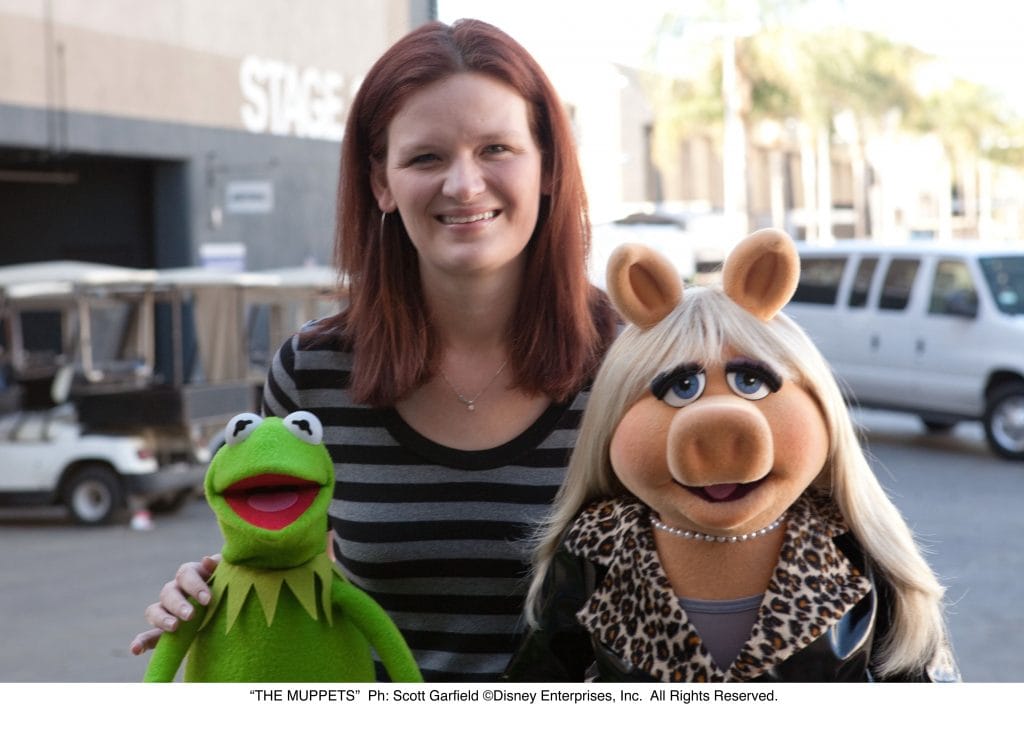 As you may have heard, The Muppets are coming to ABC tonight!!!  I love the Muppets.  I grew up with them and they were a big part of my childhood.  Some of my first memories with my family included watching the Muppet movies.  A few years ago I was able to meet Kermit and Miss. Piggy as I watched a scene from The Muppets when they were filming back in 2011 and the experience was life changing.  It warms my heart that my kids will also get to know the Muppet family that I did growing up.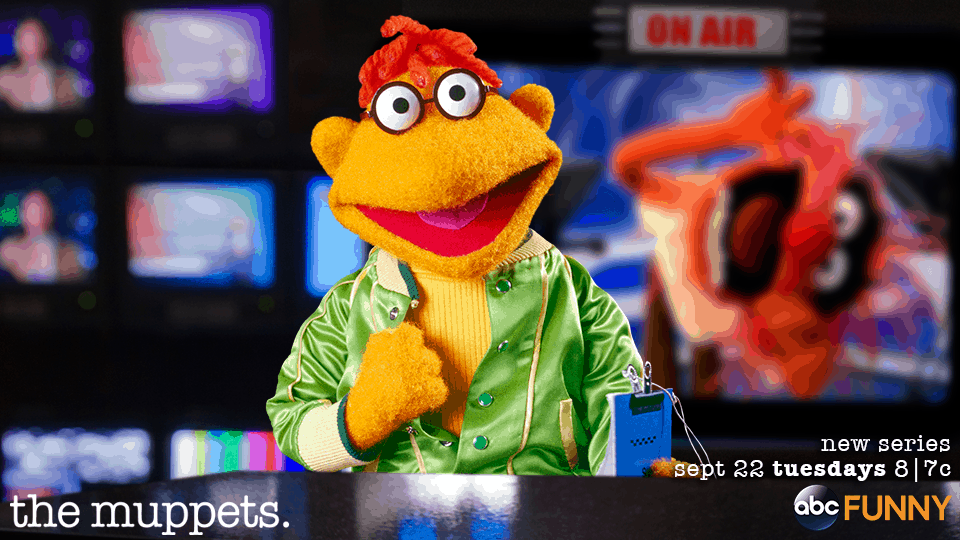 The Muppets have been gone for a bit and some big changes have occurred.  In case you have missed it, Kermit and Miss. Piggy have gone their separate ways and are no longer dating.  Instead, Kermit is now the executive producer of Miss Piggy's new late night show.  The entire gang is together again and play different roles in the production of the show.  The Electric Mayhem is the house band during the show, Swedish Chef is craft services, Fozzie is the sidekick, Sam the Eagle takes care of censoring and Scooter does anything they tell him to do.  It is extremely clever and well written.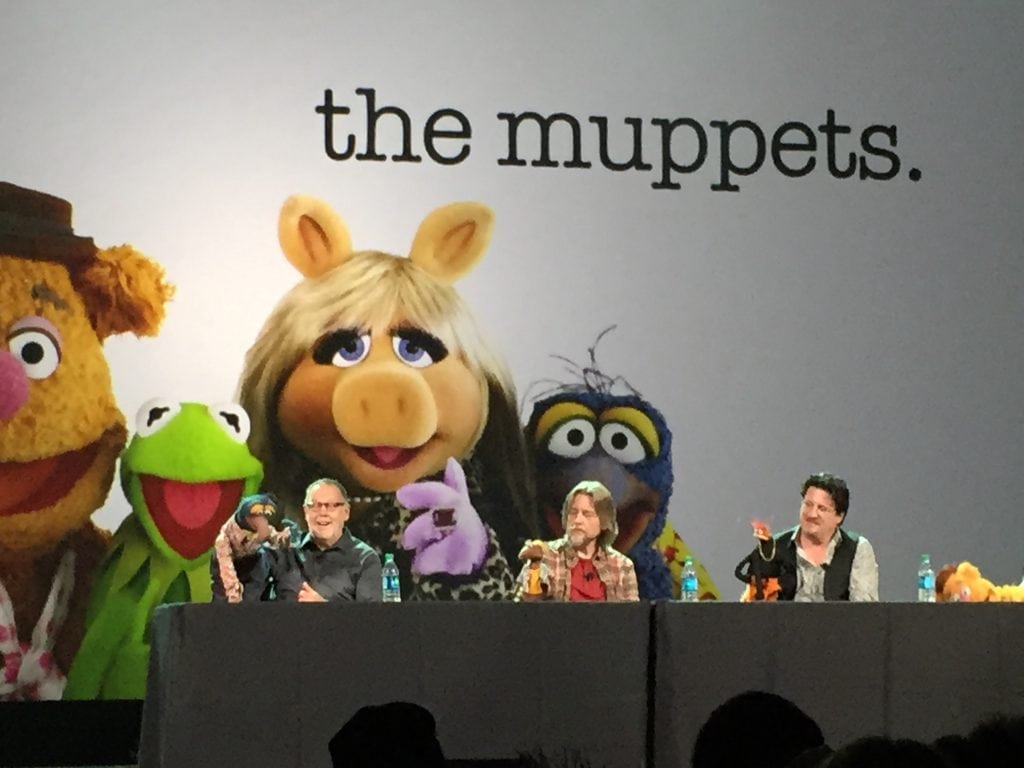 While I was at the D23 Expo I attended the Muppet panel and was able to sit in on some interviews with the cast of the Muppets.  They work together seamlessly and seem genuinely excited to be back together again for a new adventure. These guys are talented.  During the panel, they did a little ad-lib with the audience and even brought up a few lucky people for a little impromptu lesson on being a puppeteer.  I could sit all day long and watch creative people at their craft, doing what they love!
If the panel was any indication, this new Muppet show is going to be hilarious.  I was able to watch a couple of screeners and I am so excited for this show.  It has all of the ingredients that make a Muppet show fantastic with a little adult humor thrown in.
Thus begins the next generation of Muppet fans.
The Muppets Premieres Tuesday at 8|7c on ABC.
A huge thank you to Disney for providing my flight and hotel accommodations during the D23 Expo.  All opinions are 100% mine.