The toy industry is constantly pushing the envelope and blurring the lines between fantasy and reality. It is always trying to make once passive players in a game more active participants. The newest development in this pattern is Playmation from Disney.
We were so excited that Disney gave us (actually, my husband and my son. Oh yeah, and then our neighbor and his kids) the opportunity to try out this new way to have a fantasy adventure in our home.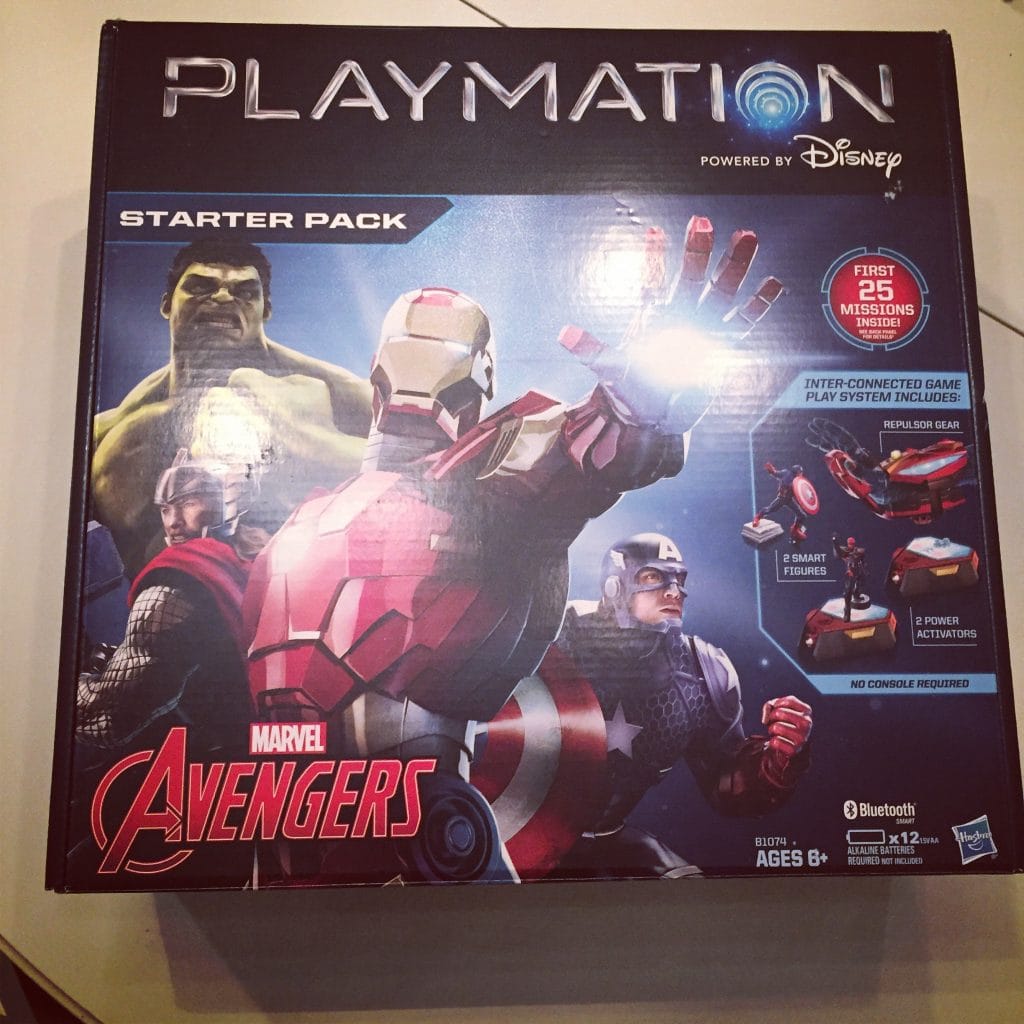 We received the Playmation starter set and immediately opened the box. Playmation works on wearable technology (Repulsor Gear, which is really Iron Man's hand) that interacts with two Power Activator. The Repulsor Gear uses infrared light to target the characters that are placed on the Power Activors. The characters come in the form of "Smart Figures" consisting of Captain America and Iron Skull. You place these Smart Figures on the Power Activator turn on the wearable Repulsor Gear and Jarvis, Iron Man's trusty computer sidekick begins to interact with you. The Gear that you are wearing can track your movements, make sound and vibrate to make the game as real as possible as you interact with the two figures.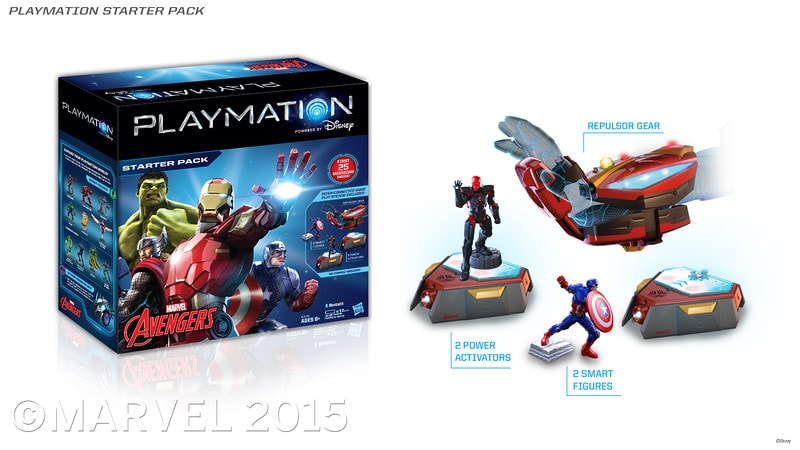 So what does this look like? Well, it looks like however you want it to look. Just set up the figures anywhere in the room and start playing. The prompts will soon have you diving behind the coffee table and leaping over the ottoman in order to avoid getting blasted and to conquer Iron Skull.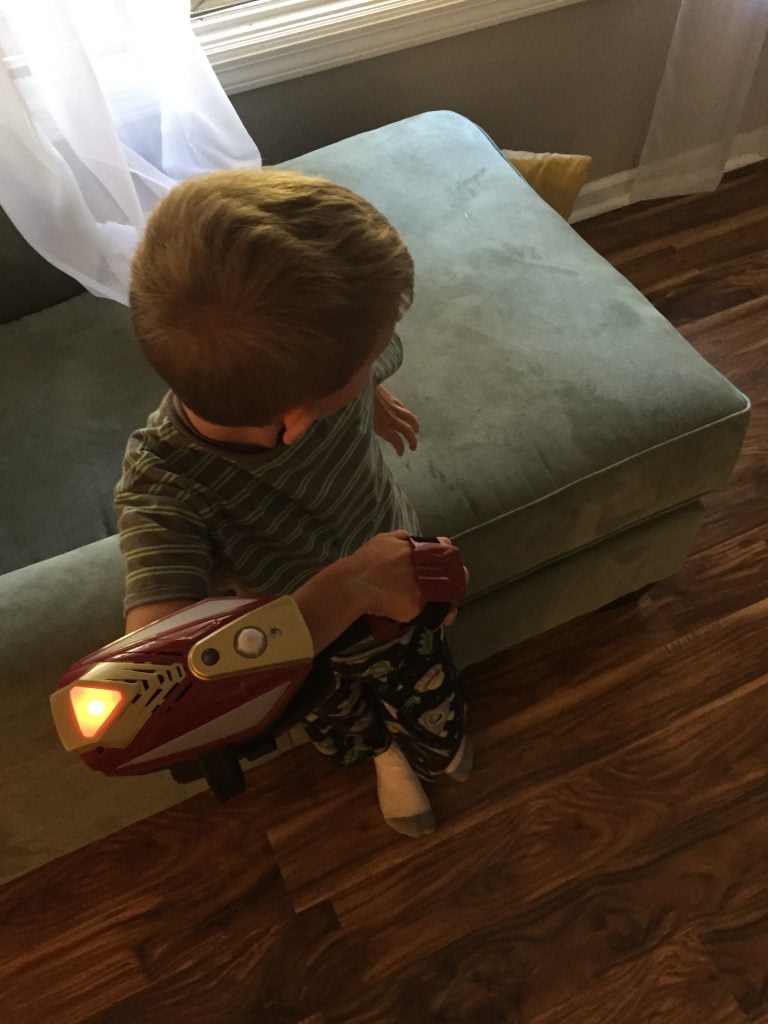 The real hook of this game is the sound and the vibration of the gear that you are wearing on your hand. It is incredibly realistic. You have a laser sight to point at the enemies and it makes for an engaging experience that even got my 38-year-old husband running around just like my 6-year-old.   The starter pack begins with 25 missions but there are other characters you can buy separately to extend the gameplay. I also hear that they are coming out with Frozen and Star Wars versions of Playmation.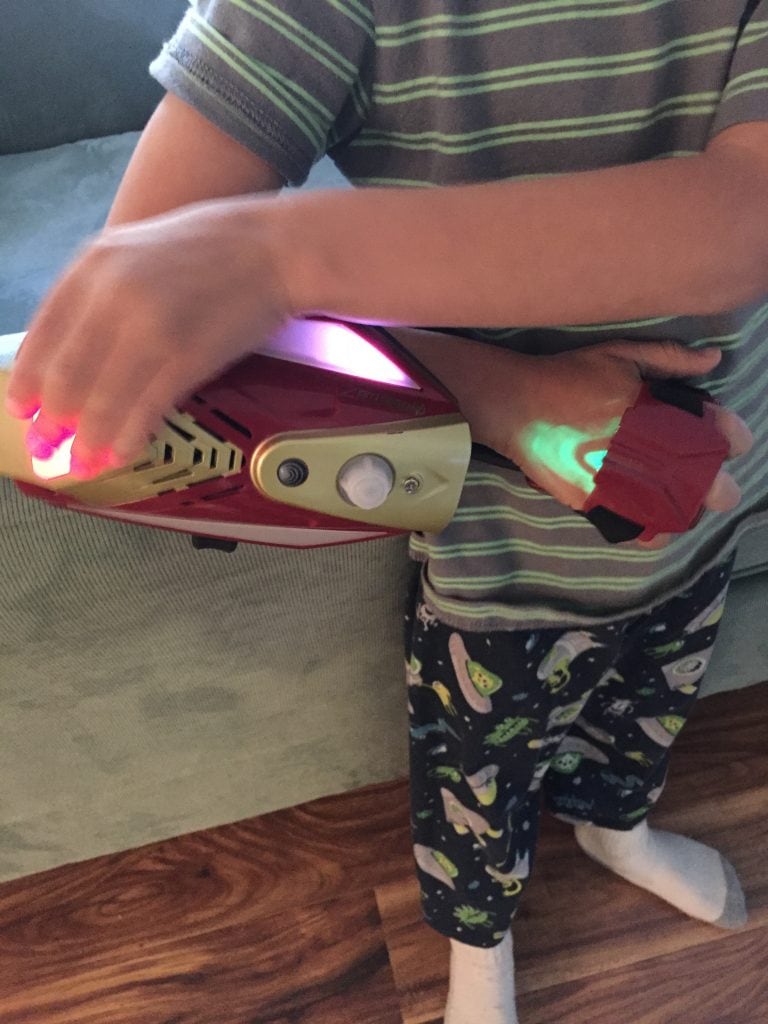 This new game is another step forward to getting us off the couch and moving around in an interactive, realistic environment of our own making. It is great to see my young son so active and being able to play with a toy that is moving him around so much. It is a win/win for everyone.
The Playmation Marvel's Avengers Starter Pack was released earlier this month.   Next year a Star Wars Playmation will be released and in 2017 a  Frozen set will come out!
The Avengers Starter Pack retails for $119.99 and includes:
One (1) "Repulsor Gear"
Two (2) "Smart Figures" – Super Hero (Captain America) and Villain (Iron Skull)
Two (2) Power Activators
A huge thank you to Disney Interactive for sending us a Playmation Starter Pack to try out!