Most people don't think about the importance of healthy gums when considering oral health.  I have found that some toothpastes are better than others for promoting your overall health.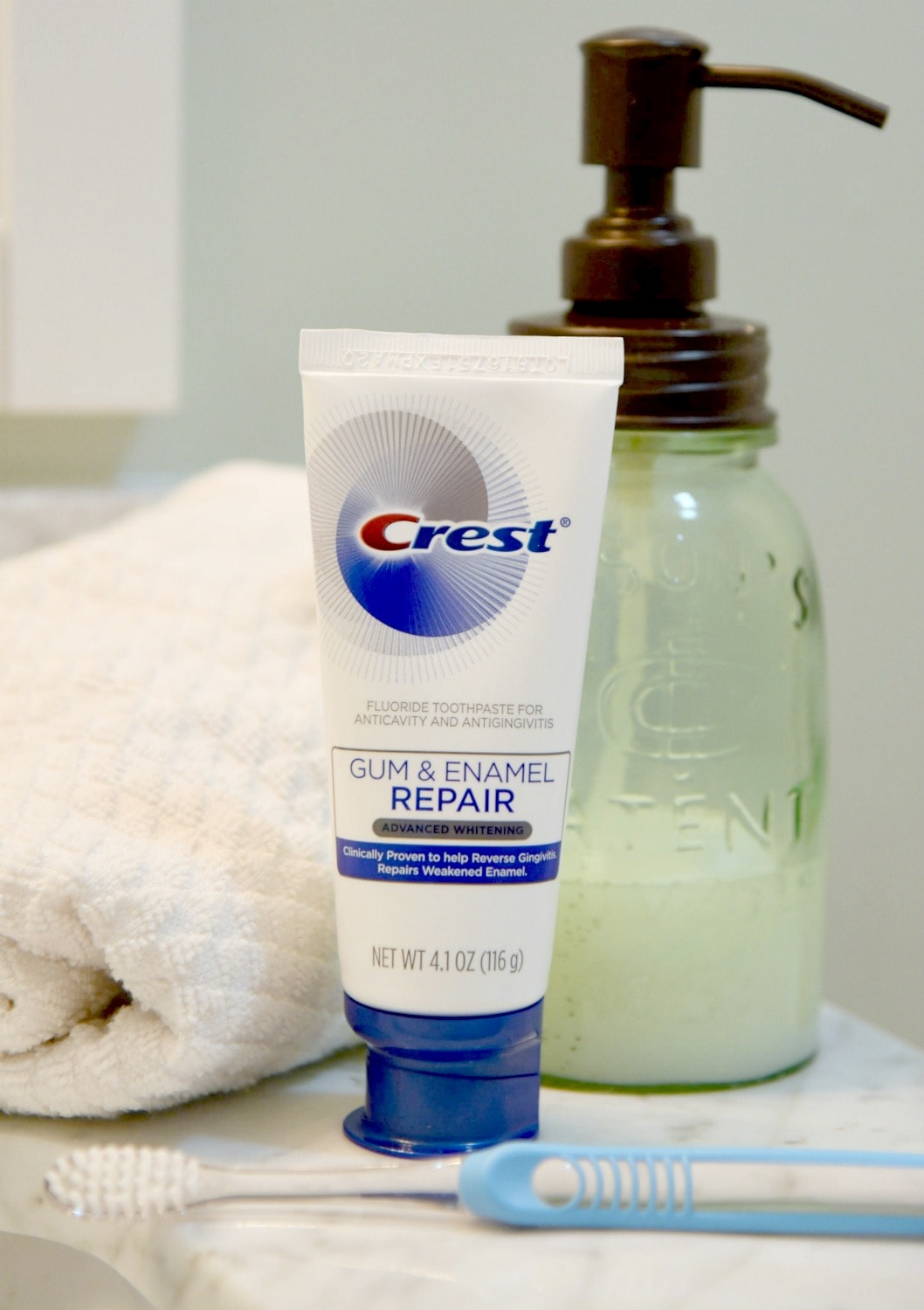 Thank you to Crest for sponsoring this post.
We All Know That Brushing Our Teeth Is Important, But…..
The importance of brushing my teeth has been ingrained in me since I was a young girl.  I am now an adult and a mother of two children. This mindset is still very strong in my life and I have tried to instill it in my kids.  There have been several times that my kids have been settling into bed at night when I remind them that they haven't brushed their teeth.  I watch as they begrudgingly stomp down the hall to the bathroom.
The same thing happens to me when laying in bed.  I'll be about to drift off to sleep, and then I realize that I forgot to brush.  I always get up, go into the bathroom and make sure I am taking care of my teeth.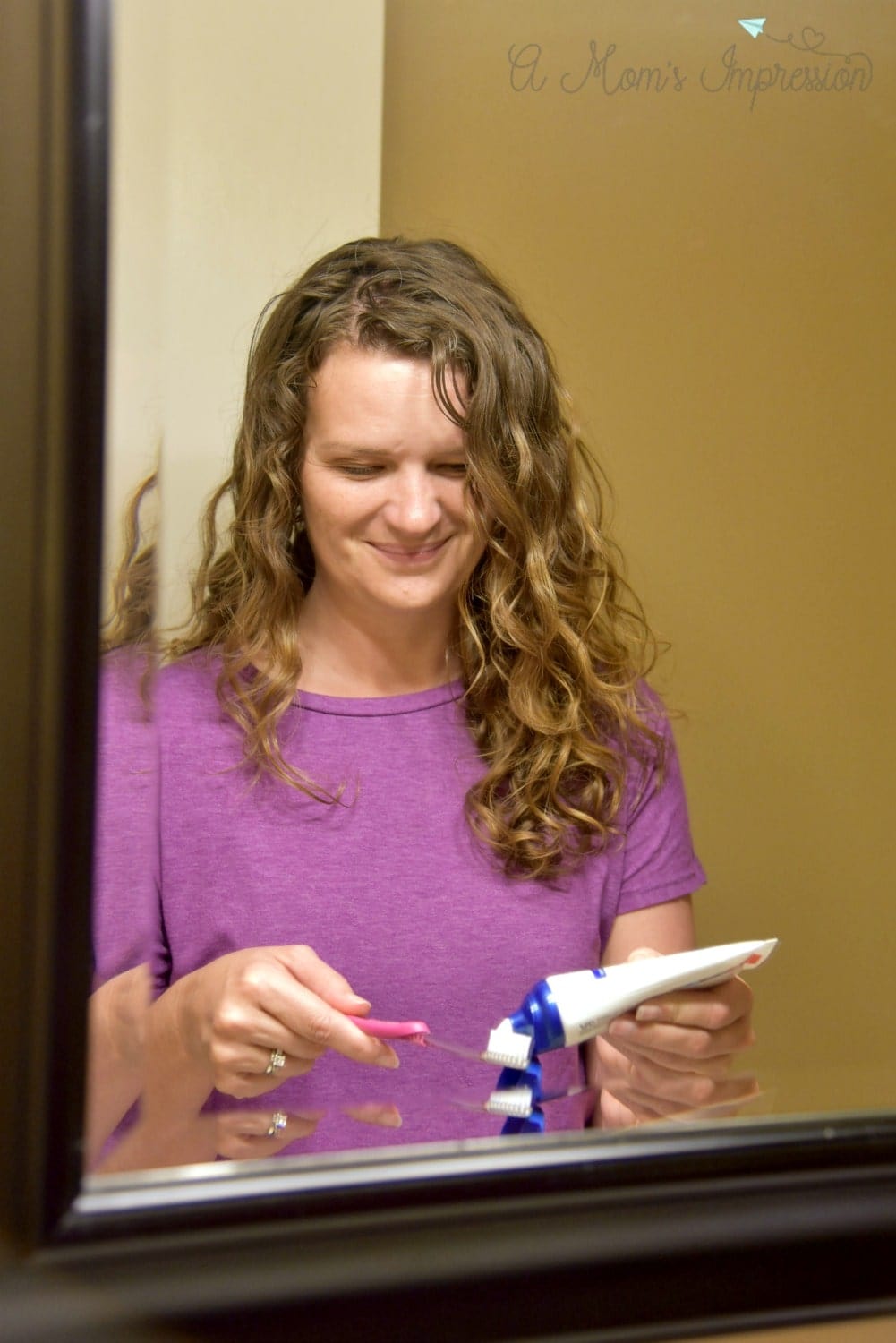 But there is a lot more to oral health than making sure you brush your teeth.  I never put much thought into taking care of my mouth other than making sure I (and my kids!) brush at least twice a day.  But my mouth is made up of more than just my teeth, my gums are also there as well.
Recently I had to have surgery on my gums and let me tell you, it wasn't pleasant.  While the procedure was caused by some left over cement from a crown, I never want to have gum surgery again.  It is time to pay more attention to keeping my gums healthy.
The Importance Of Healthy Gums
I believe this is much needed because there are a lot of other people out there that aren't paying attention to healthy gums either.  The CDC reports that at least 50% of adults in the United States suffer from gum disease.  Most people don't think about the large amount of acid in a lot of the foods that we consume.   Gum disease and the build-up of plaque around the gum line can trap in those acids and which can break down tooth enamel.  This could result in permanent damage to your teeth.
Luckily, there is a way to fight back and build that tooth enamel back up.  The best way to do this is to choose a toothpaste that not only keeps your teeth healthy and clean but your gums as well.  Crest has a brand new toothpaste out called Crest Gum & Enamel Repair.

Crest Gum & Enamel Repair
This toothpaste uses a technology called Active Repair to find and neutralize bacteria hidden along the gum line.  This enables the repair of your enamel and has been clinically proven to reverse gingivitis.
Not only does it help to reverse and gingivitis, but it also protects from future gum disease.  With Crest Gum & Enamel Repair's Enhanced Protection Technology, now you can enjoy all of those acidic foods that you love with a shield that slows down the attacks on your enamel and gums.  Together, these two technologies combine into a toothpaste that will really give you everything you need for healthy gums and complete oral health.
Crest Gum & Enamel repair is available in Intensive Clean and Advanced Whitening varieties and is now available at Walmart store nationwide.

Save $3.00 Now!
There has never been a better time to stop by Walmart and grab this new toothpaste from Crest.  From September 28th through October 1st, you can save $3.00 on Crest Gum & Enamel Repair and some other Crest products as well!  You can do this by grabbing a $2.00 Ibotta Rebate and combining it with a $1.00 off Brandsaver coupon from the Sunday (9/30/18) paper!