There is nothing better than to experience the holidays through the eyes of a child. My kids get so excited every year when I start breaking out all the Christmas decorations.  They ooh and aww when I finish decorating the mantle, or after their dad puts up the Christmas lights.  It reminds you what the season is really all about.  The holidays are the best time to be a kid!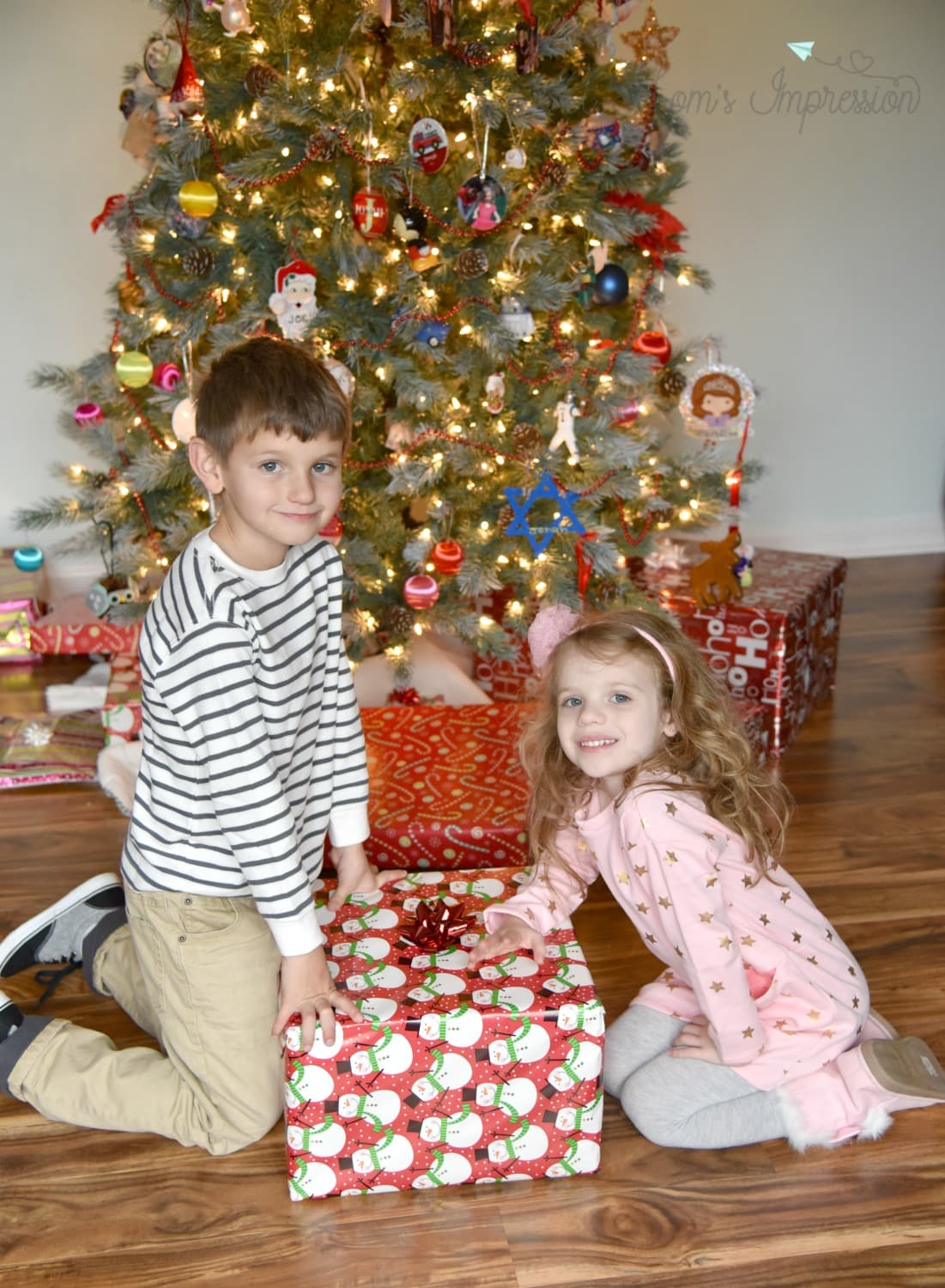 We have several traditions we love to do every holiday season.  Having traditions is important because it creates wonderful memories that your kids will take with them when they start having their own kids. I remember several family traditions that I did when I was a kid and have incorporated several into my life now!

MY LATEST VIDEOS
Some of my favorite family holiday traditions include:
Our yearly family holiday-themed puzzle
Making Gingerbread Houses
Baking and decorating Christmas cookies
Giving the kids their Christmas pajamas on Christmas Eve
Opening Advent Calendars every morning in December
Dressing up for our family Christmas party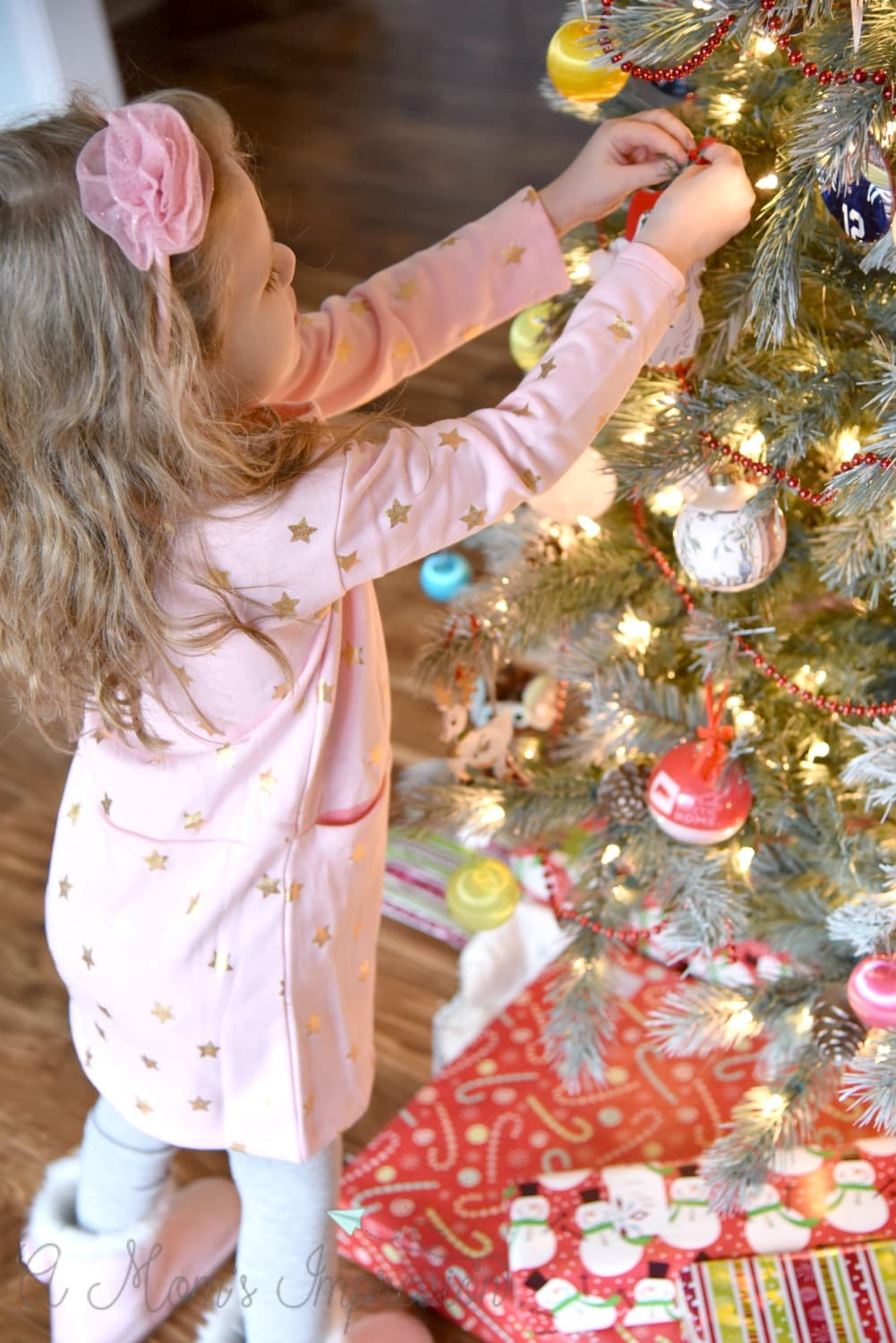 This year I found the perfect Christmas outfits for the kids at Gymboree. Gymboree provides quality, children's clothing all year long, but I am especially in love with their winter collection.  I also love that I can get coordinating looks for both of my kids, it makes planning the Christmas card picture that much easier!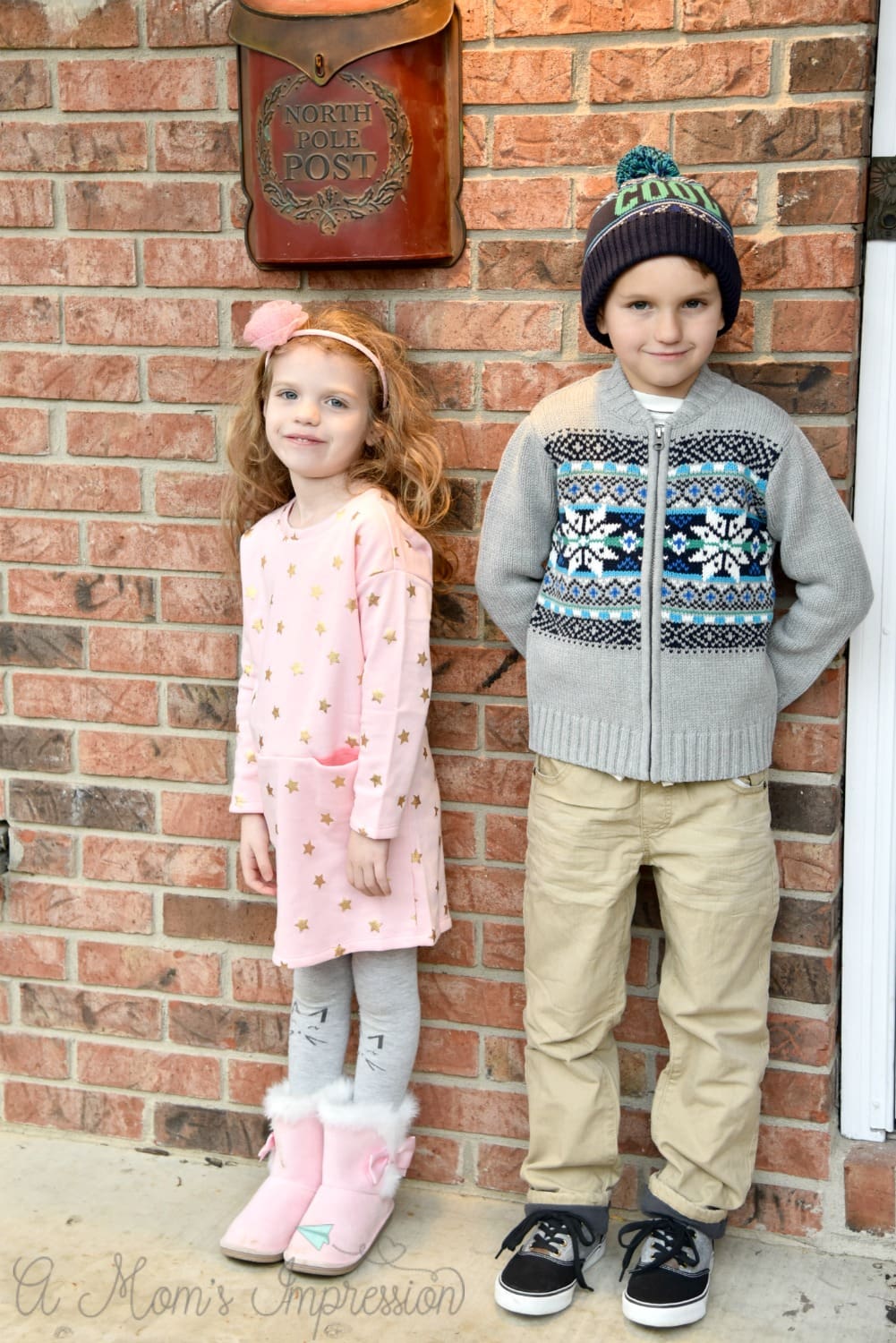 The weather here in Indy is temperamental.  One winter day it could be in the 50's and the next it could get down in the teens, layers are a must!  This year my kids are styling and ready for anything the Indiana weather can throw at us!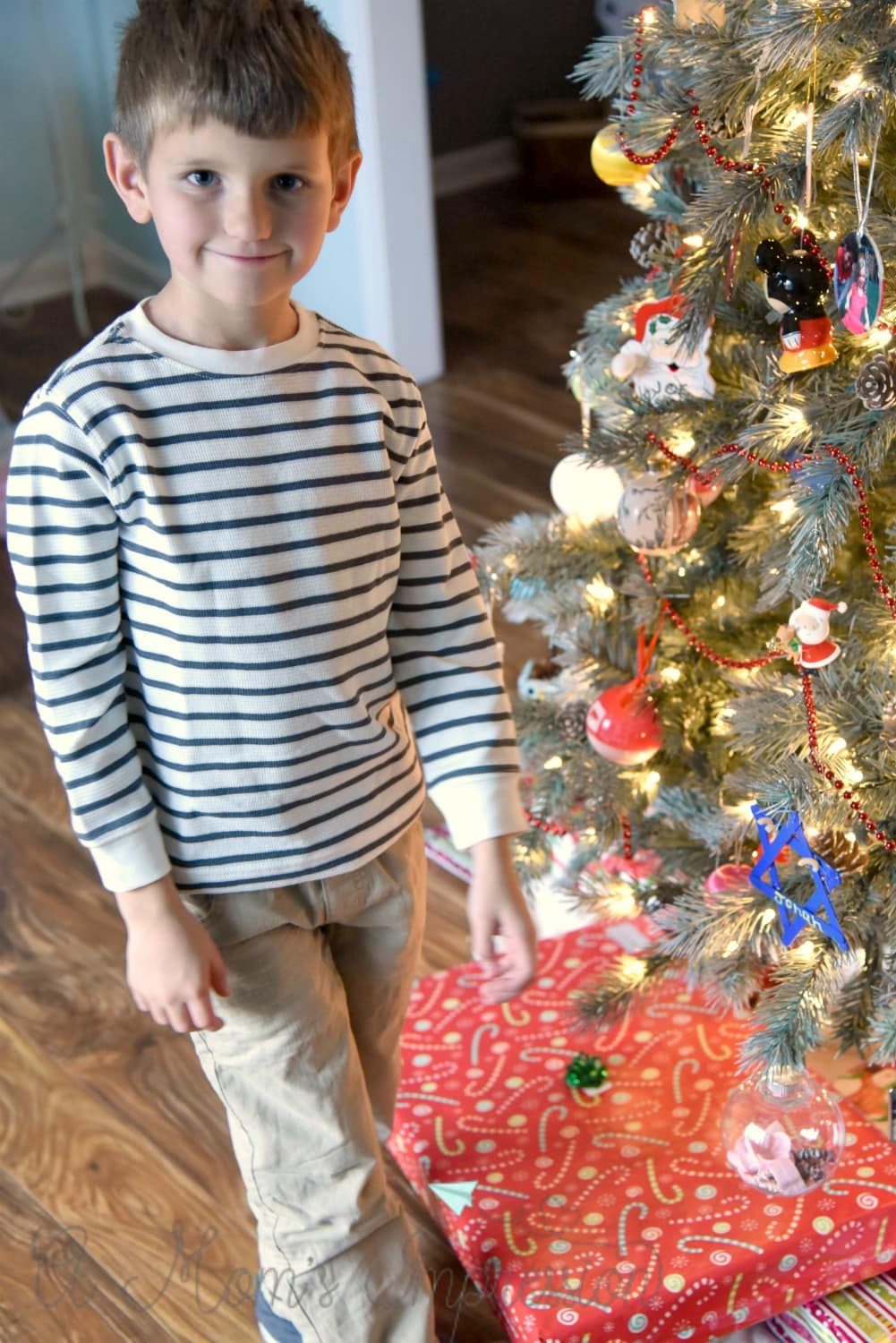 Caroline is loving her warm and fuzzy pink dress with gold stars. Her pink furry boots are sure to keep her feet warm all winter long. Because it is a dress, we completed her look with adorable cat tights and a matching rosette headband.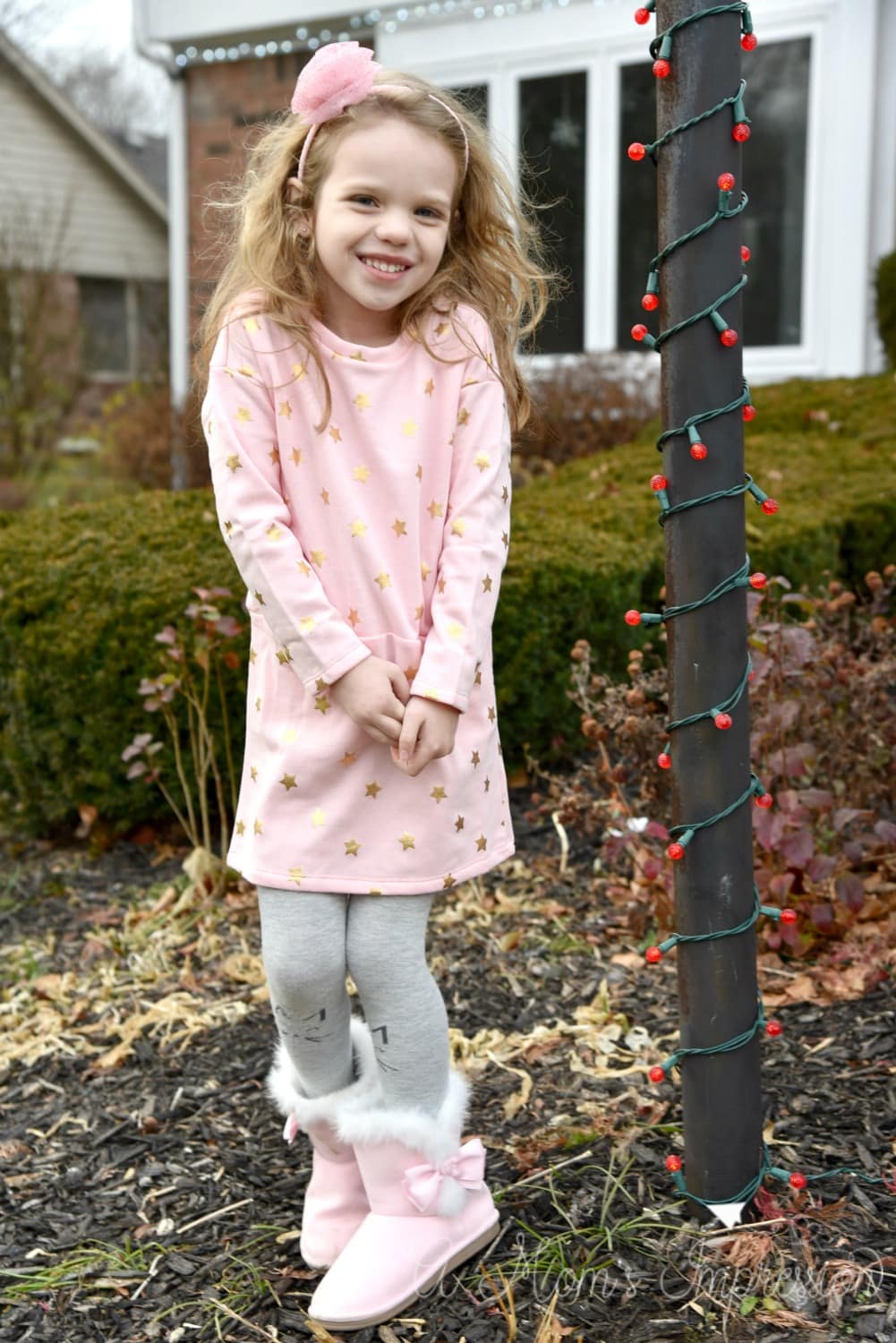 Jonah can be a little difficult to dress.  He has a particular style that he likes to keep and the idea of "dressing up" makes him queasy. I love this outfit from Gymboree because it has the perfect combination of casual and dressy to satisfy us both.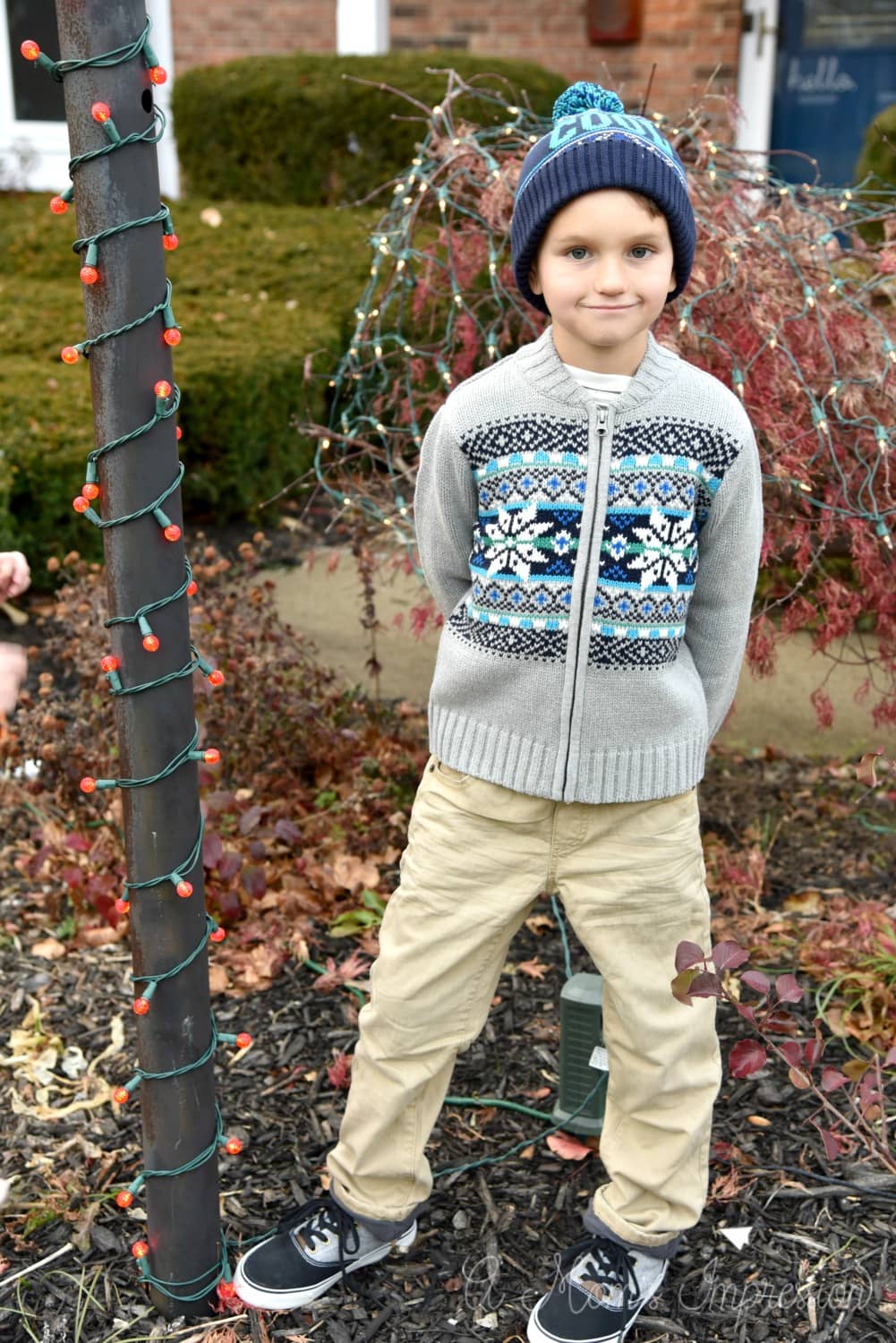 Jonah is wearing a striped waffle tee under the Fair Isle cardigan with fleece-lined khaki jeans and colorblock sneakers. We also picked out a very warm beanie hat for those extra cold days.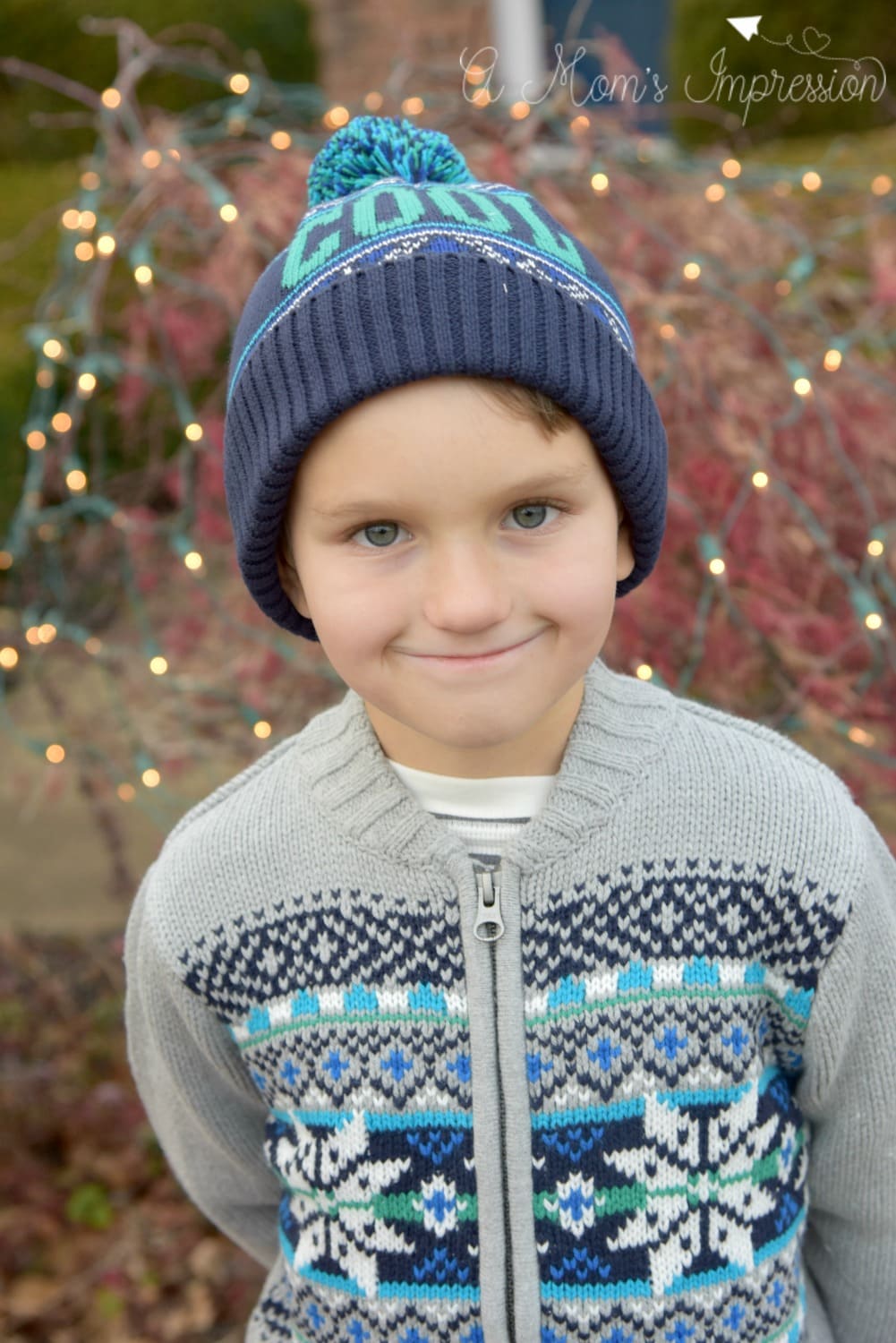 We are excited and ready for our holiday Christmas party.  Bring on the snow Indiana!
What is your favorite look from Gymboree this holiday season?