If you haven't heard yet, The Force Awakens is out on video now!  It came out on April 4th and to celebrate we let the kids open a big box of Star Wars merchandise from Hasbro!  To say they were excited was an understatement.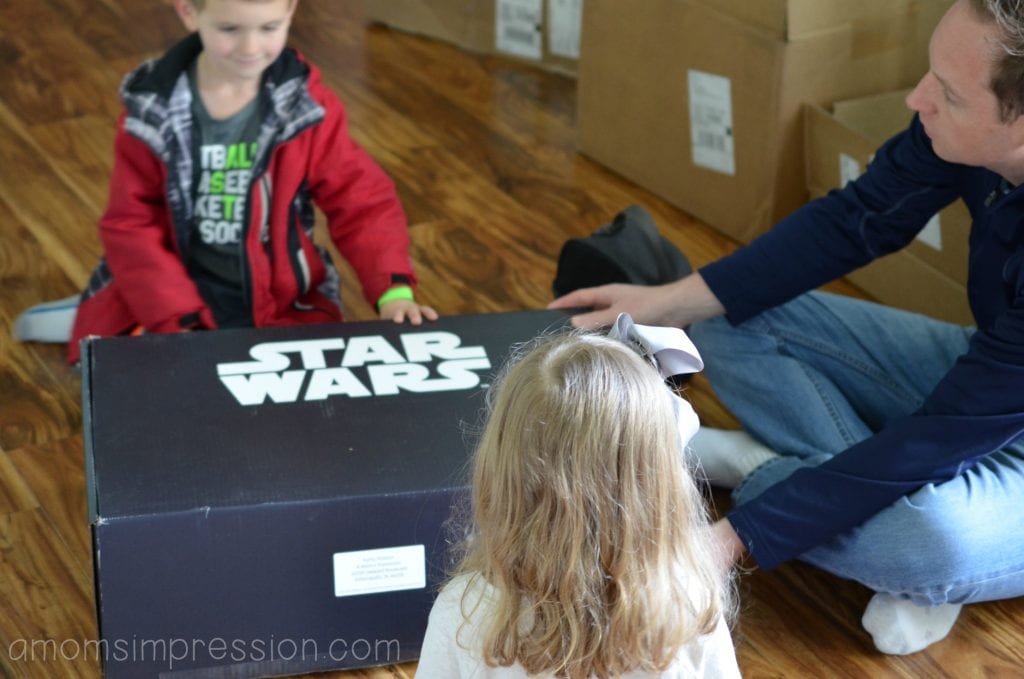 As you may have figured out.  My family is Star Wars nuts.  My son has a Star Wars room, Star Wars shoes and even recently went to the pottery shop and created a Death Star out of a round bank.  The love is deep in this house.  When we opened the box we were amazed by everything that we saw!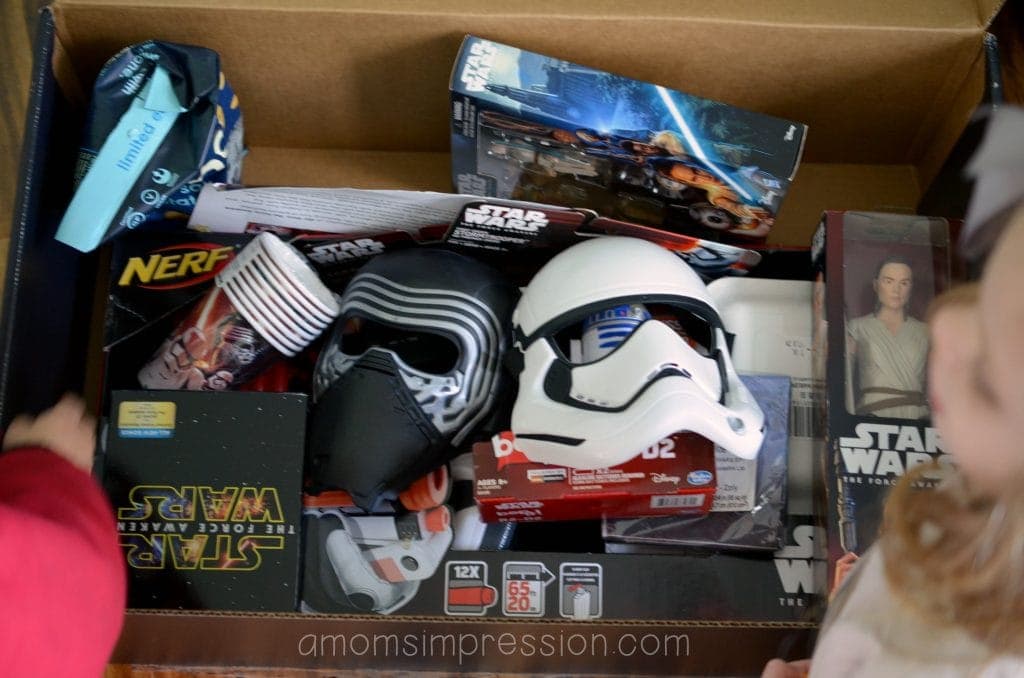 Hasbro has a lot of fun toys surrounding the new film.  I think each of us had our favorite.  Caroline loved the Rey action figure.  Joe liked the Kylo Ren lightsaber, I liked this little guy…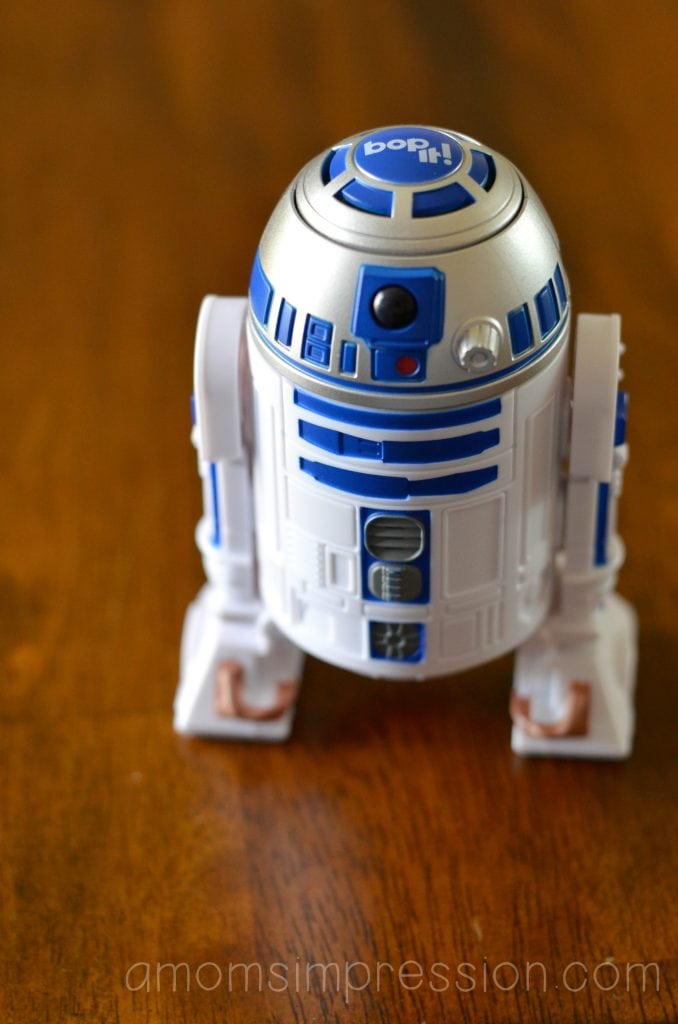 … and Jonah fell in love with the Nerf Stormtrooper Blaster!  The funny thing is last month when I was in Disney World he asked me to get a Star Wars blaster for him.  My friend Mariah and I looked everywhere in all 4 parks for a blaster and couldn't find one.  When he saw it in the Hasbro box, his entire being jumped for joy!  It was a lovely surprise for him.
In addition to the fun toys and masks, we also had a few treats to make our viewing party even that much better.  We have Friday Family Movie Night at our house every week and last week it was all about The Force Awakens.  Check out these limited edition popchips!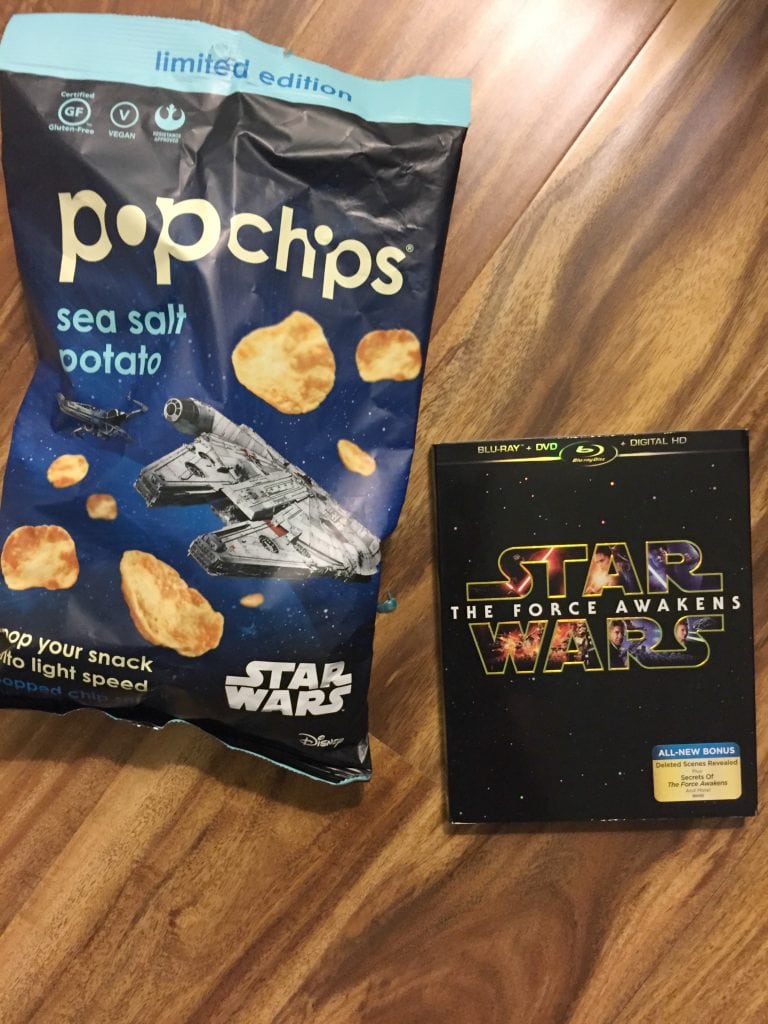 What I love about Star Wars is that this is a gift that keeps on giving.  We will be viewing this movie for years to come.  These fun new toys from Hasbro need to be on your gift list this year as Star Wars mania is only going to grow over the next 6 years.  I have a lot of more fun party ideas surrounding Star Wars coming to the blog over the next few months.  Be sure to stop by and check them out.
To find out the latest in Star Wars toys be sure to follow Hasbro on their Social Media channels:
Twitter: https://twitter.com/HasbroNews
Instagram: https://www.instagram.com/hasbro/
May the Force be with You!
A huge thank you to Hasbro for providing our family with an amazing Star Wars viewing package.  All opinions are mine.  This post contains affiliate links which goes to support our small business.  Thank you!