Being a mom is hard work!  I have to admit that sometimes I am not sure if I am going to make it through a tantrum without loosing my mind.  I love my kids, but sometimes they push me to the ledge.  Most of those times are during dinner.  Take tonight for instance, my son would not try his past.  He was in fact offended that I put some on his plate.  I told him he didn't have to eat it, but that it was staying on his plate…. tantrum ensued.  Meal time is a huge source of frustration for me.
My son is very small for his age.  Naturally, I worry about him.  I give him his vitamin every morning, but I still worry that his lack of interest in eating is unhealthy.  He refuses to eat any vegetables and has a few things that we rotate for meals.  I have tried everything the doctor has suggested, but so far nothing has worked.  I only get a few hours a night with my little guy before bedtime, and I don't want to spend them arguing about food.  So… I have been sneaky!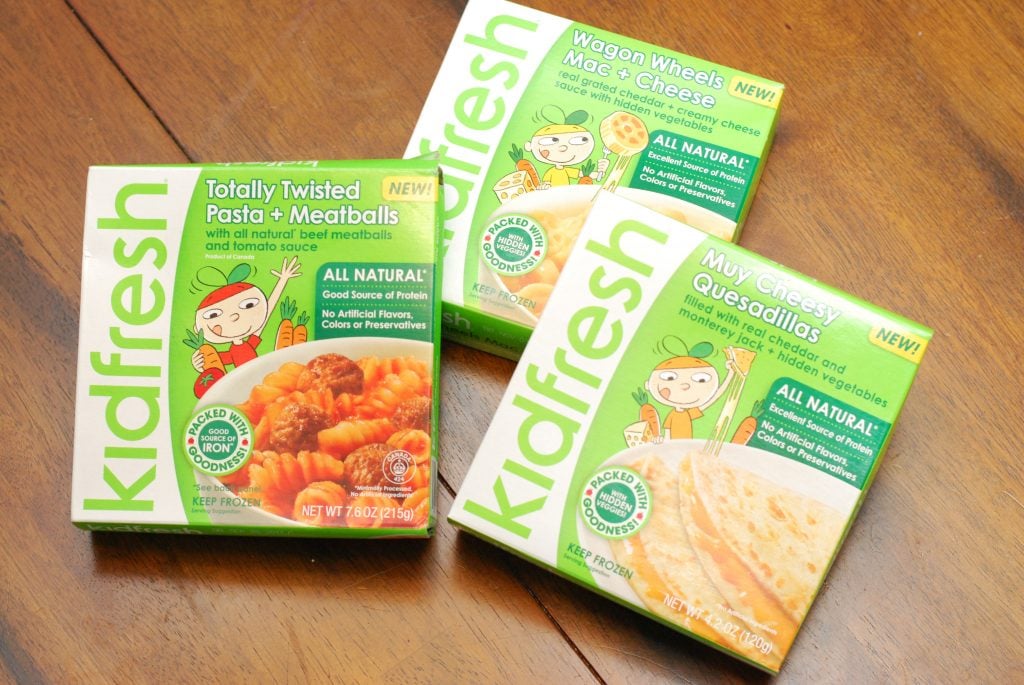 I hide vegetables in his smoothies and spaghetti.  I disguise veggies in his applesauce hoping he won't know that they are in there.  It is the only way I can get them into his body!
You can see pictures from our shopping trip here!
Now I have some help!  Kidfresh frozen meals are now available in my Kroger's frozen food section.  These meals help me sneak veggies into my son's meals and they are so convenient!  Some nights are very hard for this busy mommy to make a meal from scratch.  I have been known to rely on some frozen dinners here and there.  Kidfresh meals come in 6 varieties.  At our store, we had a choice of 4 different meals for Jonah to choose from.  We picked up the Mac and Cheese (with hidden carrots), Pasta and meatballs, and the Muy Cheesy Quesadillas.
I wish I could say that Jonah ate all of them and loved them… but even if they are healthy, they are not miracles!  He did try and like the Mac & Cheese, but so far he has refused to eat any of the others.  I haven't given up hope, here they are sitting in our freezer: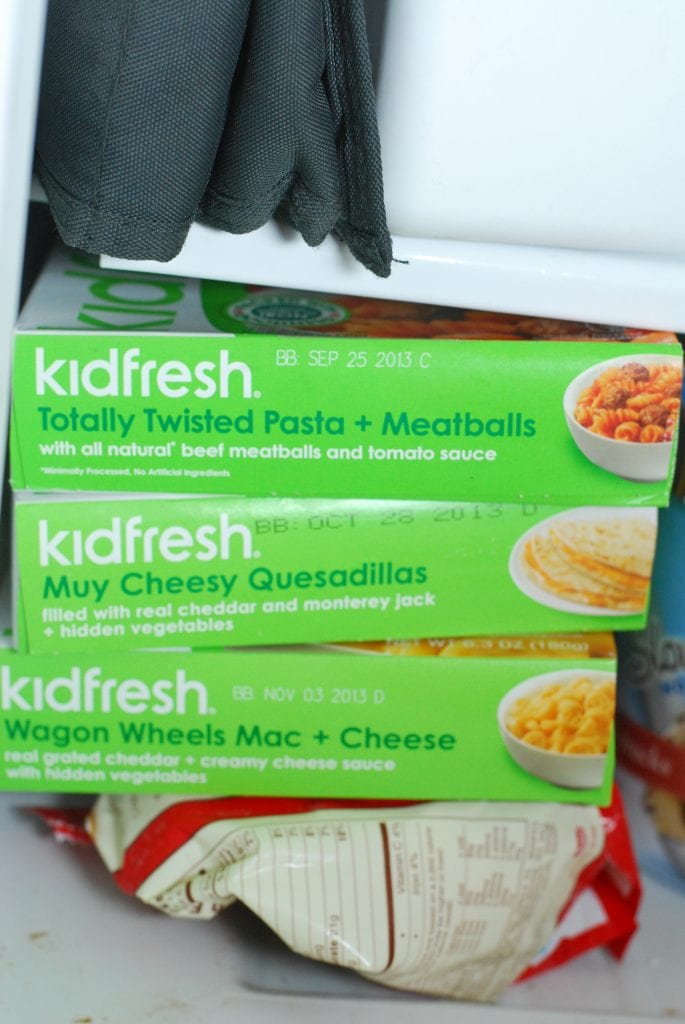 So… my advice to moms of picky eaters;  hang in there.  I know how frustrating it can be and how worried you are about your child's health.  My little guy keeps getting his check ups and the doctor keeps saying that his will be fine.  I keep finding ways to sneak in some healthy foods, including Kidfresh meals.
Here is a little something for you:
Click here to download a $1 off coupon for Kidfresh meals!
I am a member of the Collective Bias™ Social Fabric® Community.  This shop has been compensated as part of a social shopper insights study for Collective Bias™ and Kidfresh #CBias #SocialFabric #KFHealthyKids