This post is sponsored by Western Digital as part of an Influencer Activation for Influence Central. All opinions expressed are my own.  
Is your computer becoming cluttered with photos, videos and data? Mine is! Getting a device that lets you quickly save, access and protect your data is super important these days. Luckily, the new My Passport™ SSD from WD is here for all my storage needs!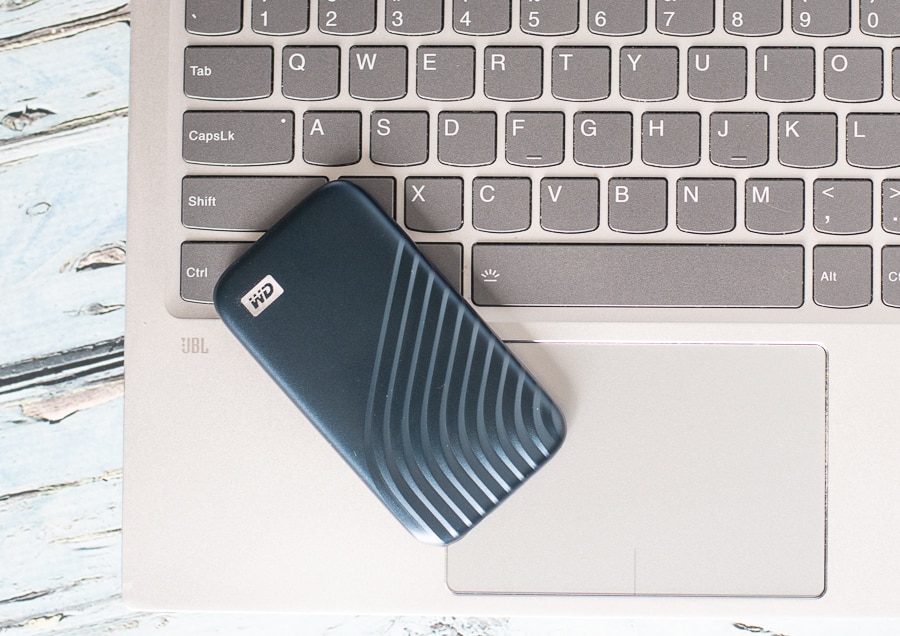 Does This Sound Familiar?
Remember when your computer was brand new? It seemed it contained a vast, endless amount of space to store all of your data. You put all your blog photos on there (since when did you write so many posts!!!). You uploaded all your receipts into a special folder (just in case!!!!). Your son starts getting into making stop motion movies (now THAT is a lot of photos!!!). You constantly save your teacher files to your personal computer so you can work on them in your free time. Oh yeah, then there are all of those videos from the family vacations. What? Your husband got a drone? Where is he going to put all THOSE videos?!?!  Next thing you know, your computer is politely reminding you that you are out of space.
And it's not only storage that is the problem. It's security! What happens if you lose your computer? Or if it gets compromised? Or if you accidentally delete something? The data on my computer is, literally, my life! It's SO important to back up your files regularly.
Yep, you're going to need an external solid state drive.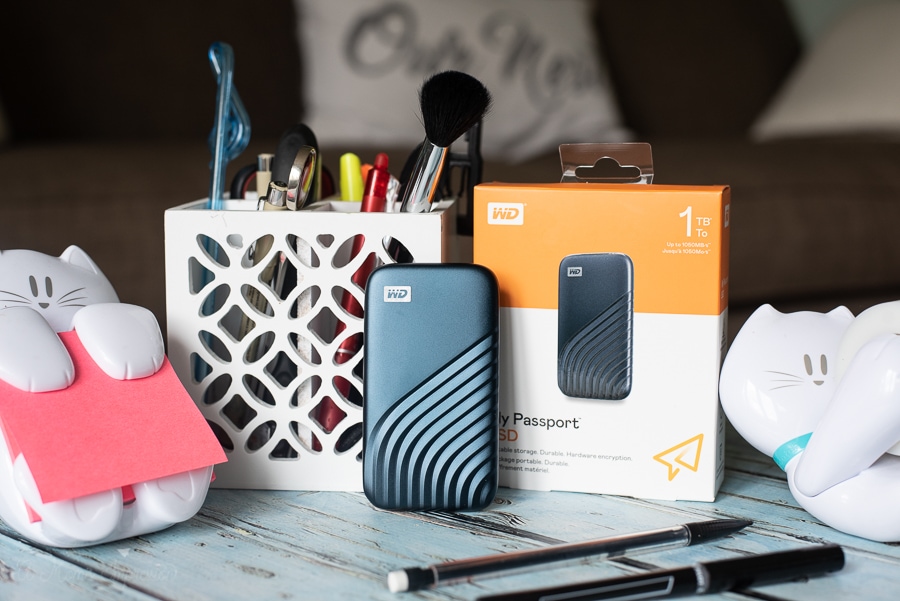 My Passport SSD from WD
So, I've been thinking of all of this for some time now. But really haven't thought out a plan to deal with it. This is why I was SO excited to get a chance to try out the new My Passport SSD from WD.
With 1 terabyte of storage, now I've got plenty of storage for ALL my files (and even my husband's boring drone videos!). What is even better is that I can easily transport all of my teacher files from school to my personal computer so that I can work from the comfort of my home and then easily transfer them to my school computer the next day.
I honestly thought that backing up and protecting all of the precious data on my laptop would be confusing and time consuming. I was wrong!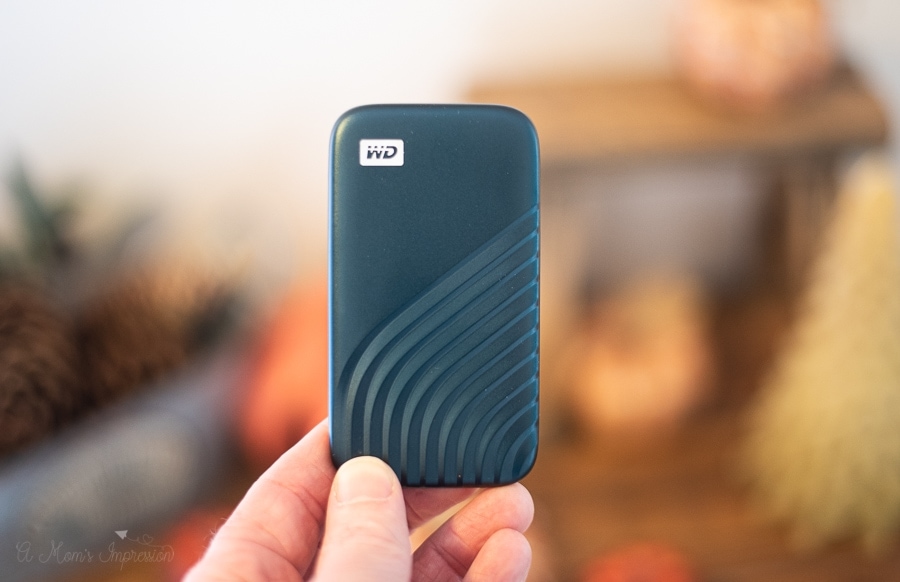 Storage That is Fast and Stylish
With read speeds of up to 1050MB/s and write speeds of up to 1000MB/s, the My Passport SSD uses NVMe™ technology to let you quickly access all your content library anytime and anywhere, whether on a laptop or a desktop.
I plugged the My Passport SSD into my computer and it LITERALLY took me about 2 minutes to transfer thousands of pictures, videos and documents over to it. Why had I been putting this off for so long?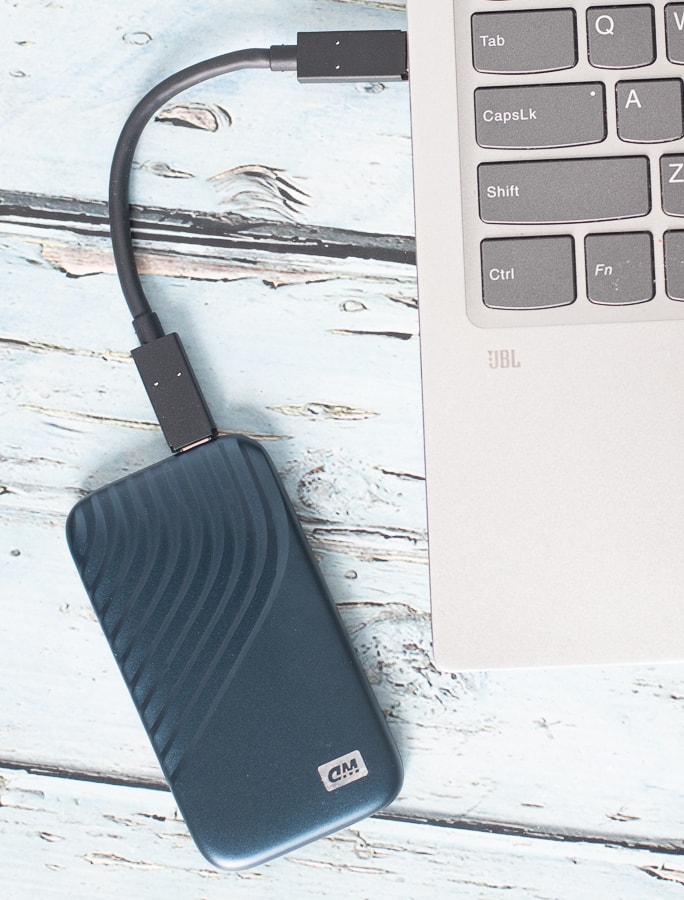 And it all comes in a tough and stylish metal case. It's shock resistant, vibration resistant and ready to take whatever the world throws at it! And it comes in a variety of colors to match your style.
You can also know that your data is secure with the My Passport SSD's 256-bit password protection hardware.
Don't wait too long to take care of all the precious data in your content library. Once you have a My Passport SSD from WD, you can have plenty of storage and a convenient, fast way to access it!
The My Passport SSD makes the perfect stocking stuffer for just about anyone. Teachers, students, photographers, musicians, almost everyone needs some extra storage! Now you know what to get for that hard to find gift on your list this year!