I am not sure what I would do this busy holiday season without my Duet Washer and Dryer.  I know that may sound a little unbelievable, but with as much laundry as we have been doing these days combined with the stress of the holidays, every little thing helps.  The fact that I know I can run my wash through one cycle of drying and know that the clothes will actually be dry is such a time saver.  Our extra large capacity washer allows us to wash the kids clothes all together in one load. And most importantly, the steam wash insures that our son's underwear is getting sanitized and deep cleaned, a must while he is still having accidents.  The deep clean steam wash is an amazing tool for the holidays because it can catch all of those stains that we may have missed when pre-treating our clothes.  Now that apple cider spill is a worry of the past!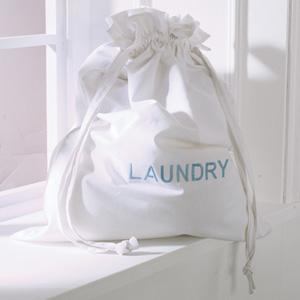 In preparation of the messy holiday season, here are some of my tips to keep my clothes looking the best that they can:
There is no need to put extra laundry detergent into the wash.  It will not get your clothes any cleaner.  I love my precision dispense in the Duet.  It saves both time and money because I fill it up and forget it.  Now I am positive that I am not wasting any detergent.
For grease type stains rub a little Dawn Dish washing  detergent in it!  This low cost liquid works like a more expensive stain fighter and will remove greasy stains.  Simply rub it into your stain.
Keep your washer and dryer clean.  I have heard time and time again that front loading machines can smell.  I have never had this problem because we make sure we are cleaning our washer with Affresh every month.  It is so simple just to throw one of the tablets into the machine.  We also make sure we wipe away debris inside of the machine.
My son refused to wear a bib since he has been able to pull it off, so we designate a "spaghetti shirt" for him to wear for messy dinners.  I can't tell you how much this has helped with fighting stains.  You don't have to fight the stain if you don't care about the shirt.
Cranberry sauce slip off the spoon? Remove any excess fruit from the cotton and run the fabric under cold water to prevent oxidation. Wash the garment in the warmest water safe for it.  Use your bleach dispenser or add liquid chlorine bleach or color-safe bleach during the rinse cycle, after your detergent has done its job.
I hope these little tricks will help you and your family fight stains this holiday season.  If you don't have a fabulous washer and dryer be sure to add it to your wish list for Santa!  If you want a recommendation, I am loving my Whirlpool Duet Washer and Dryer.  I have used it for over a year now and it is amazing!
I wrote this review while participating in a Blog Tour for Mom Central Consulting on behalf of Whirlpool. I received a promotional item as a thank you for participating. All opinions are 100% mine!