Confession… I still need to lose 11 pounds to get to my pre-pregnancy weight.  I haven't been too concerned about this until I realized that my baby is 7 months old already!  Where does the time go?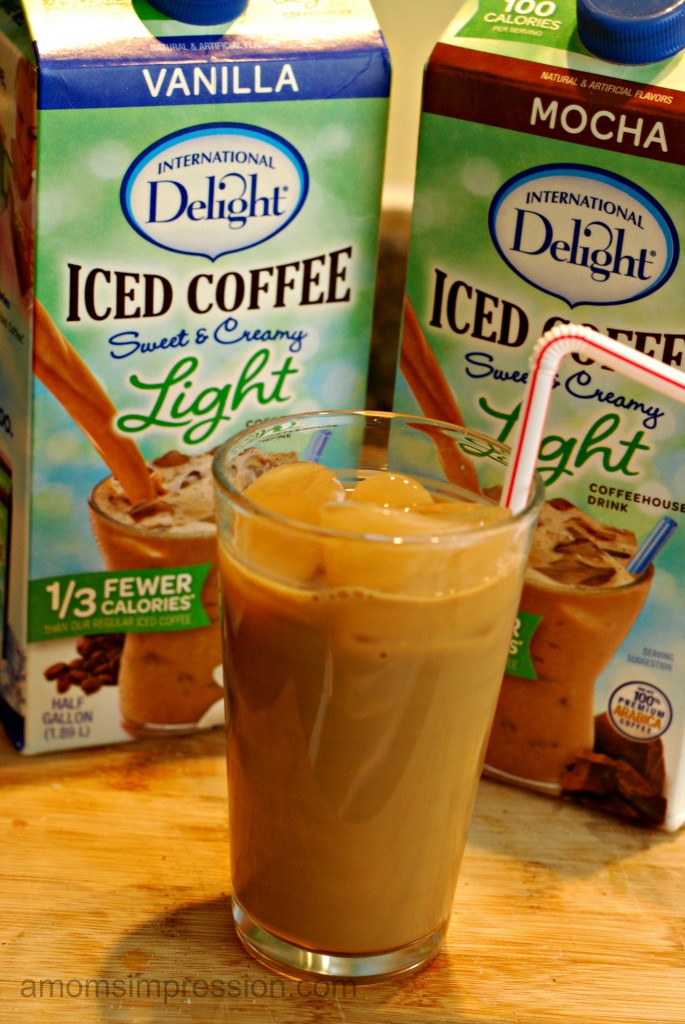 Christmas is now over, I don't have any more excuses to lose this weight and tone up.  The problem is that I love to eat!   Calories are delicious and I love to consume them.   International Delight has come to my rescue by creating a lighter version of their Iced Coffee.  This amazingly delicious beverage is 1/3 the calories and less sugar per serving than the original version that I love!  Better yet, it taste just as delicious.  My taste buds don't realize that this creamy drink is a lot healthier for me.  Finally something I don't have to feel guilty about drinking!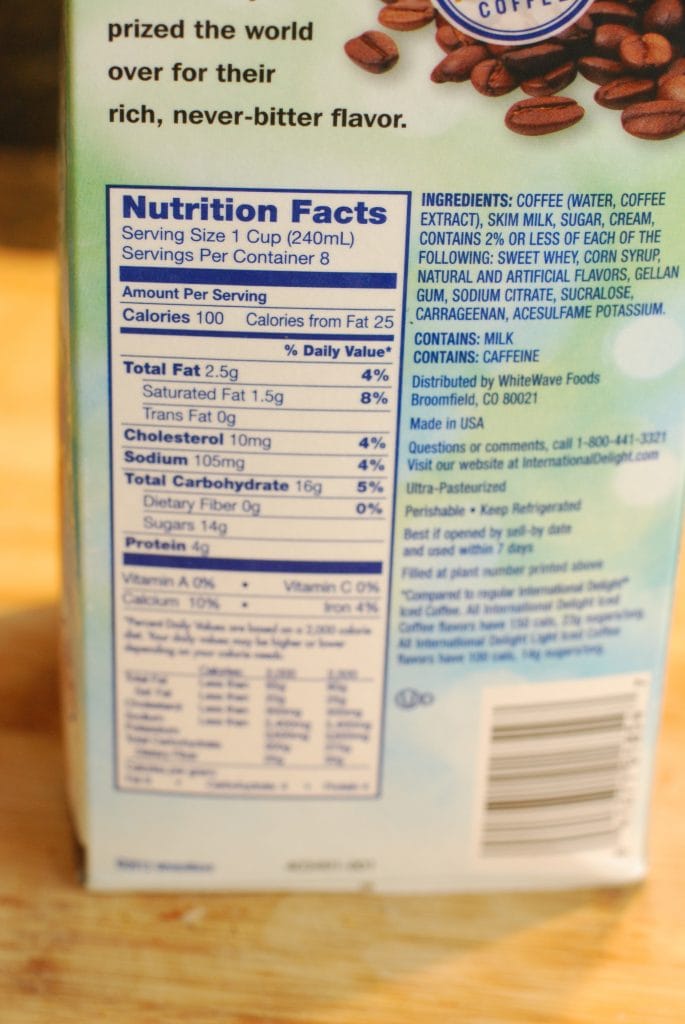 I make a pot of coffee every morning.  My coffee is as essential as breathing.  It does take a little bit of time to make and some patience for it to finish, but I love my steamy cup of Joe in my travel mug as I take off for school.  My husband isn't as patient as his adorable wife and therefore will turn to International Delight Iced Coffee in the mornings or the evenings for his much needed caffeine intake.  He prefers iced coffee anyways.  I showed him the new Light version of his coffee and he was excited to give it a try.  My husband is actually a lot more aware of the calories and sugar that he puts in his body than I am, so I knew he would love the two new varieties.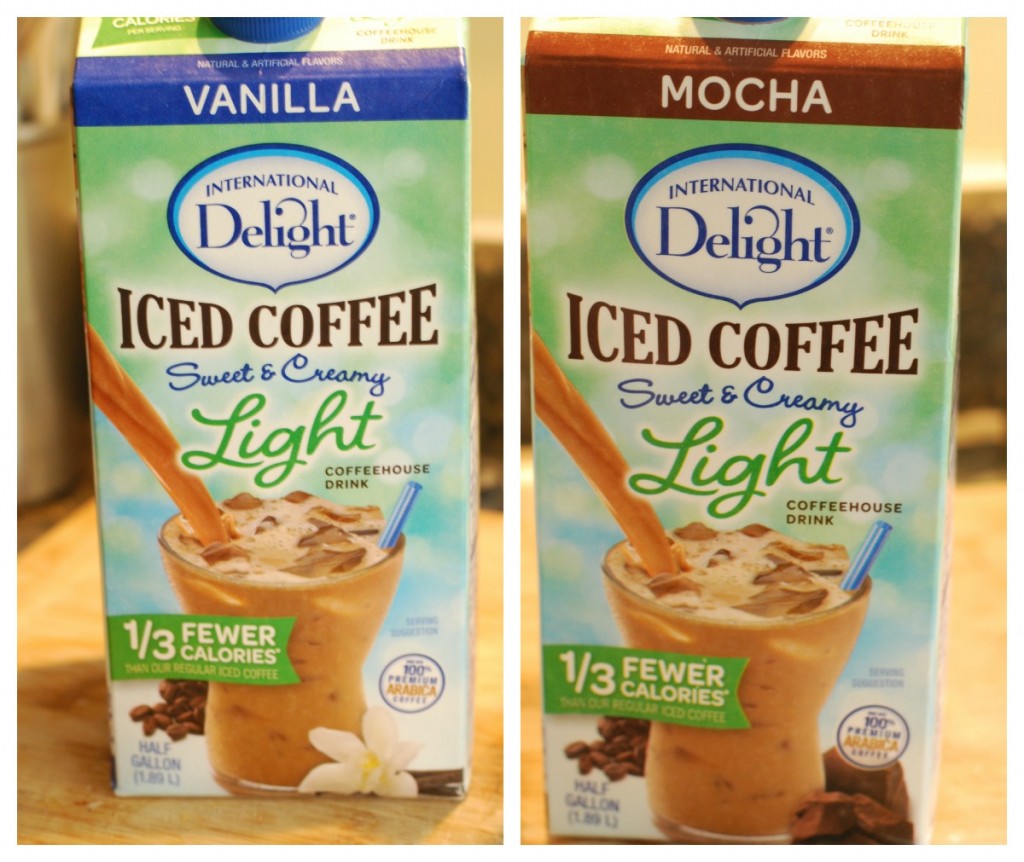 Just as I thought, he loved them.  He told me that he really couldn't tell the difference between these and the original version.  I knew we had a winner!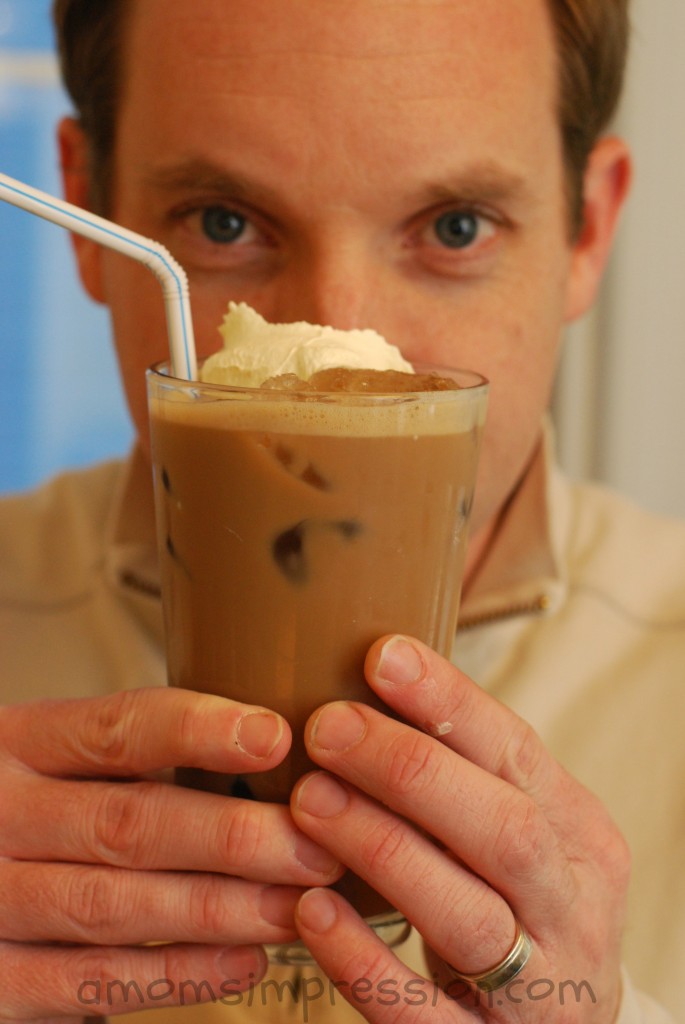 Since he saved a few calories, he added some Cool Whip to it!
Not only are we saving on sugar and calories, we are also saving money!  I love going to local coffee shops to purchase drinks, but they are so over priced.  I usually get a skinny, non-fat, hazelnut latte and it costs about $5 a beverage.  At home, I get 8 servings from one carton of International Delight Light Iced Coffee that retails for less than $4!  This saves over $35 per carton!  Now that is the kind of savings this penny pinching mama loves!
For even more savings, be sure to download this coupon for your next purchase of International Delight Iced Coffee!
To learn more about the growing flavors and new varieties of International Delight Iced Coffee, be sure to follow them on Twitter and like their Facebook page. International Delight Light Iced Coffee will be available at Walmart beginning on January 21st.
Losing weight never tasted so delicious!  I hope you will stick with me as I get back into shape this new year.  I am setting a goal for myself as well as blogging about it to keep myself accountable. Stay tuned in January when I tell you of my plan to lose this weight and tone up.
How do you cut calories from your diet?  I would love to hear from you!
I am a member of the Collective Bias®  Social Fabric® Community.  This shop has been compensated as part of a social shopper insights study for Collective Bias®  and WhiteWave #CBias #SocialFabric