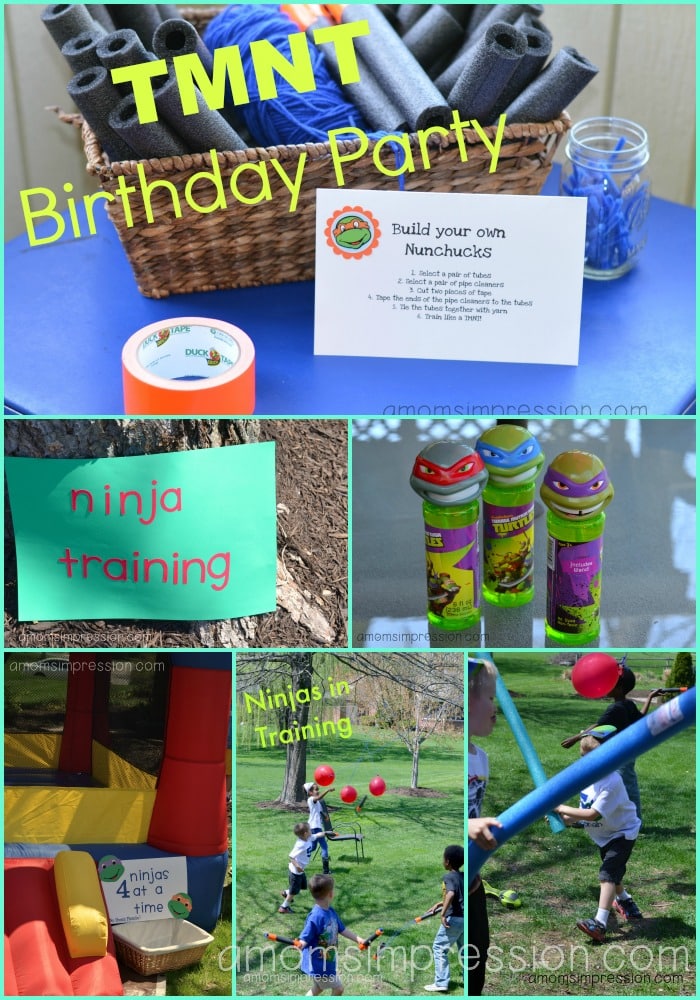 Well… a little late but I am finally able to get my third part in a series up!  In April (yeah.. I know its now January) we celebrated my son's fifth birthday with a Teenage Mutant Ninja Turtles birthday party.  His love for the turtles shows no ending in site, so who knows what next years (or really this years) birthday will bring.  If you are new to my series please be sure to go back and read  Part 1 The Decorations and Part 2 The Food.
I had a fun time coming up with activities for the kids to do.  The first one I found by accident looking through Pinterest.  I saw someone who made some Nunchucks for her son's ninja party and thought that they would be perfect for ours.  Luckily, I had a lot of parents coming so I decided to let them get crafty and make their own Nunchucks like Mikey (the orange turtle) uses.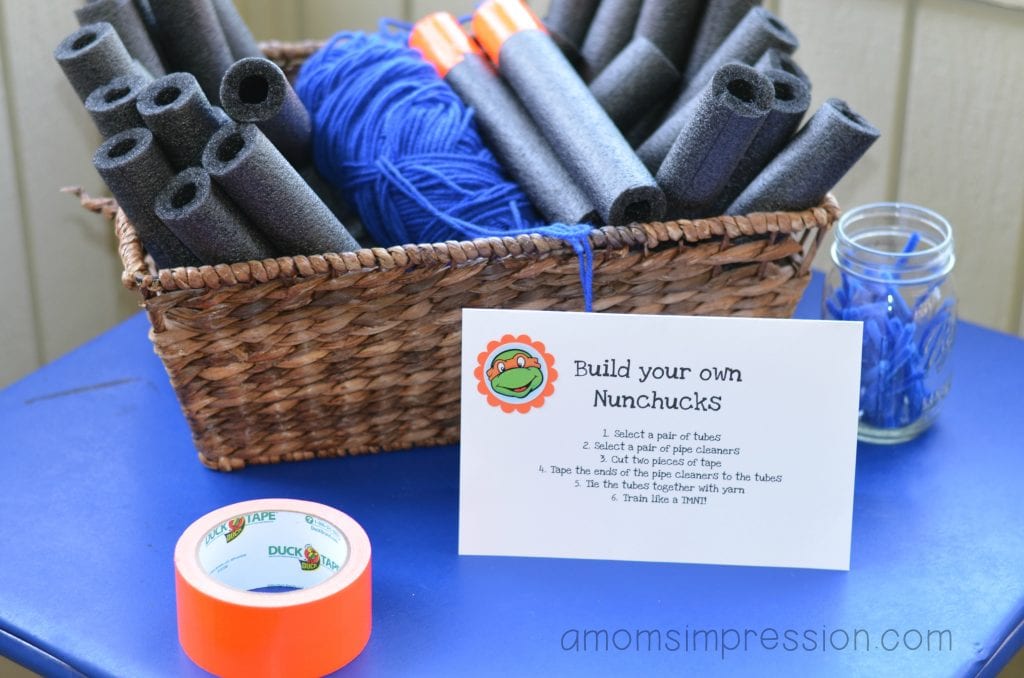 It is simple.  I cut down a couple of foam pipes that I got from Home Depot into smaller sections (I bought a package that had several 1 inch pipe covers in it).  Then I purchased some bright orange Duck Tape (giving Mikey his props), some pipe cleaners and a ball of yarn.  You simply take two long pieces of Duck Tape and tape both of the pipe cleaner ends onto the end of one of the foam tubes. Repeat the process with another tube and you will have two tubes with pipe cleaners on them.  Then tie the tubes together with yarn.  So simple, yet so much fun!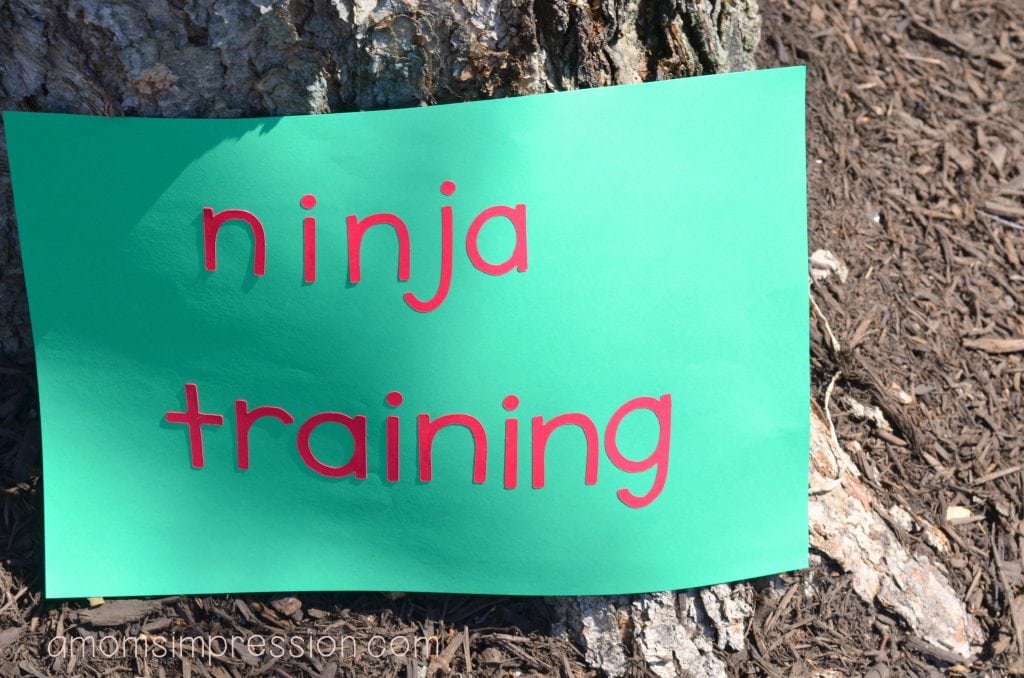 After the kids made their Nunchucks, there was a Ninja Training center where they could go and practice their ninja skills.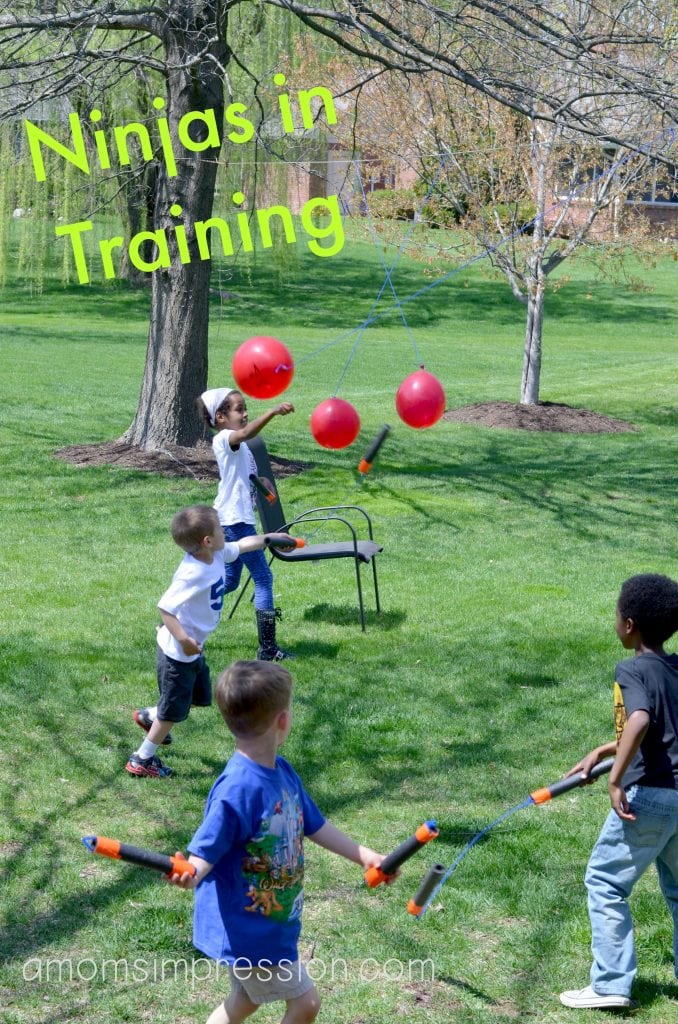 The training center consisted of some balloons that had bad guy faces drawn on them with a permanent marker hung from our dog zip line in the backyard.  You could just tie them to tree branches as well.  My husband figured out that if you taped a penny to the bottom of the balloon it worked a lot better for ninja practice.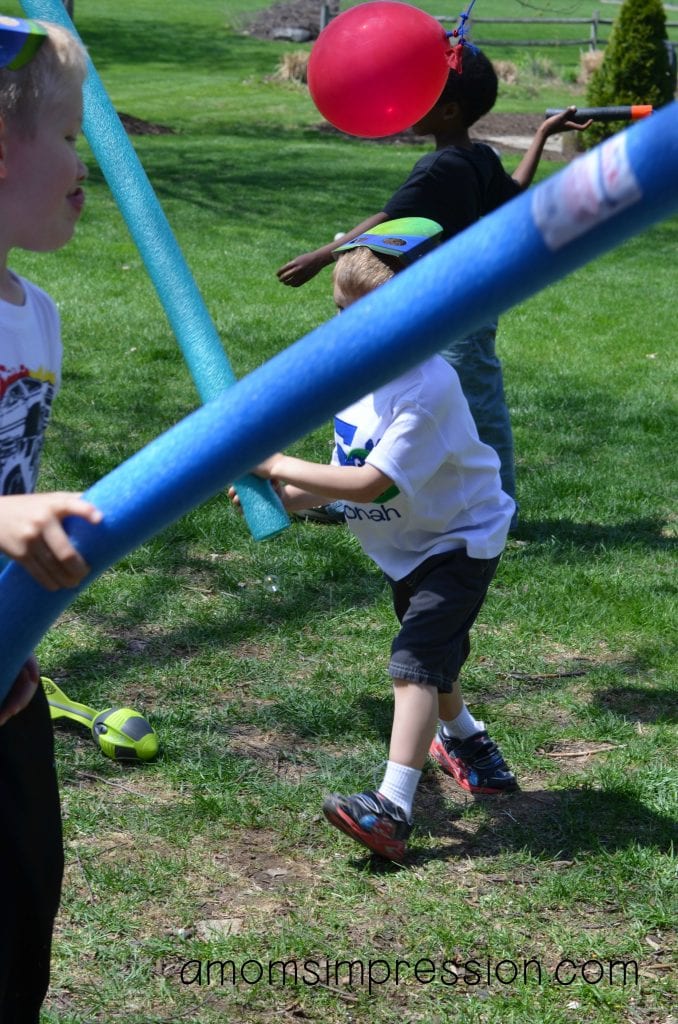 We also got a few foam noodles so that they could hit the balloons with them too!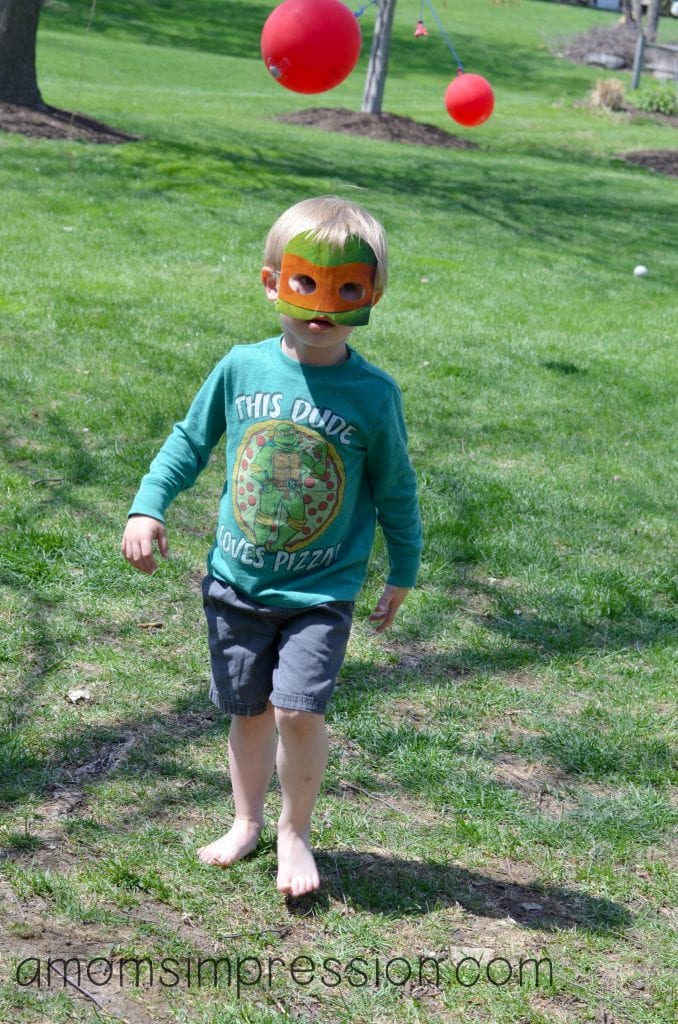 Everyone loved ninja training and being their favorite TMNT!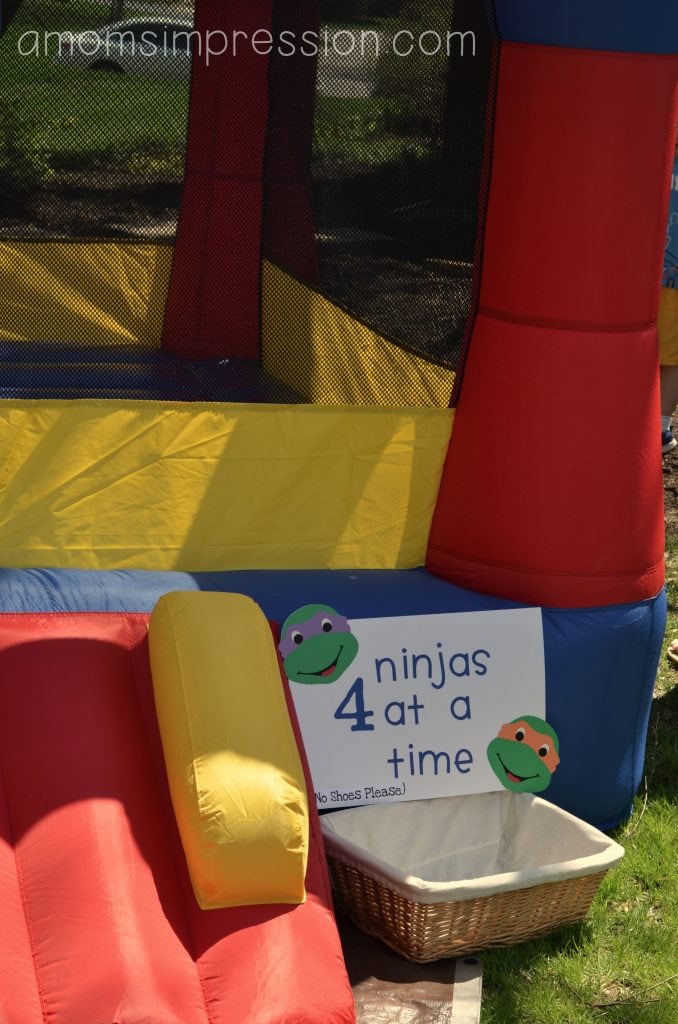 I also set up our Bounce House for more ninjas to play with.  I made this cute sign and put out a basket for shoes!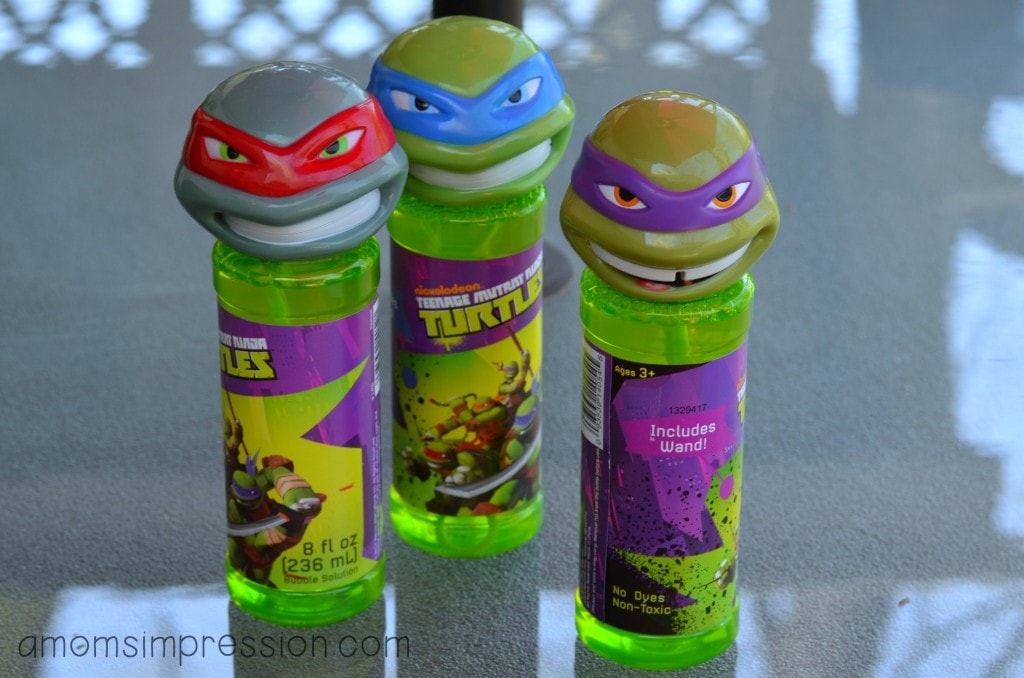 We had a lot of toddler ninjas at our party so I found some TMNT bubbles at Target that I thought would be a hit…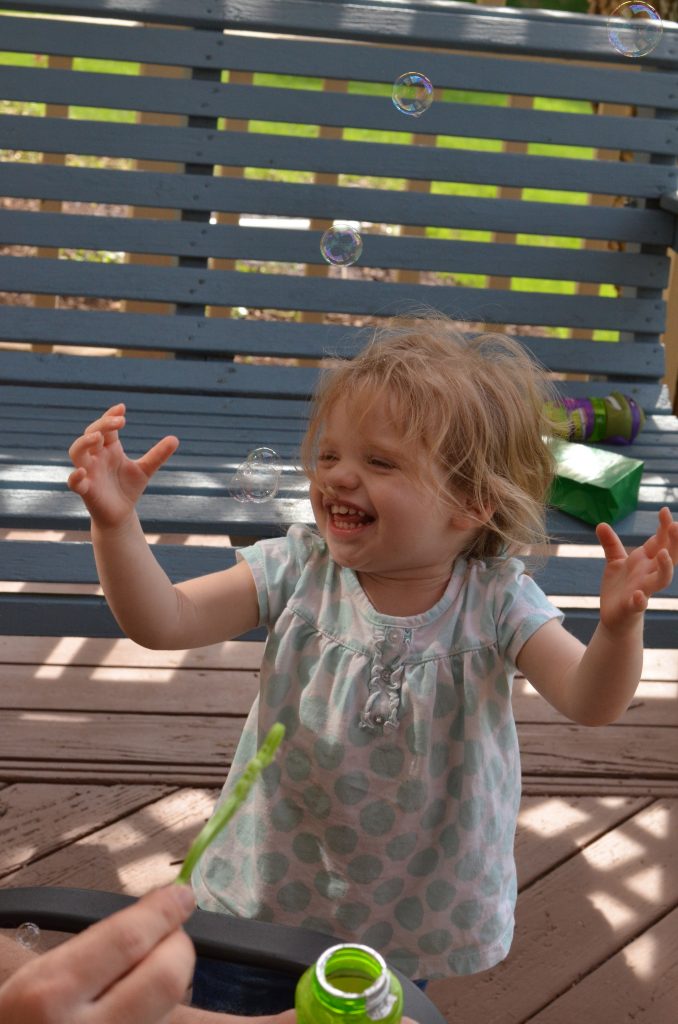 … I was right!
I hope you enjoyed our Teenage Mutant Ninja Turtles Birthday Party!  I would love to hear about yours!
What birthday party themes did you have last year?