Office Depot sponsored this post, but all thoughts and opinions are my own.
School supply lists are evolving these days. In this tech-centered world, shopping for school supplies is looking a little different than just a few years ago. No matter what devices you are going to need for your students, Office Depot and OfficeMax have you covered!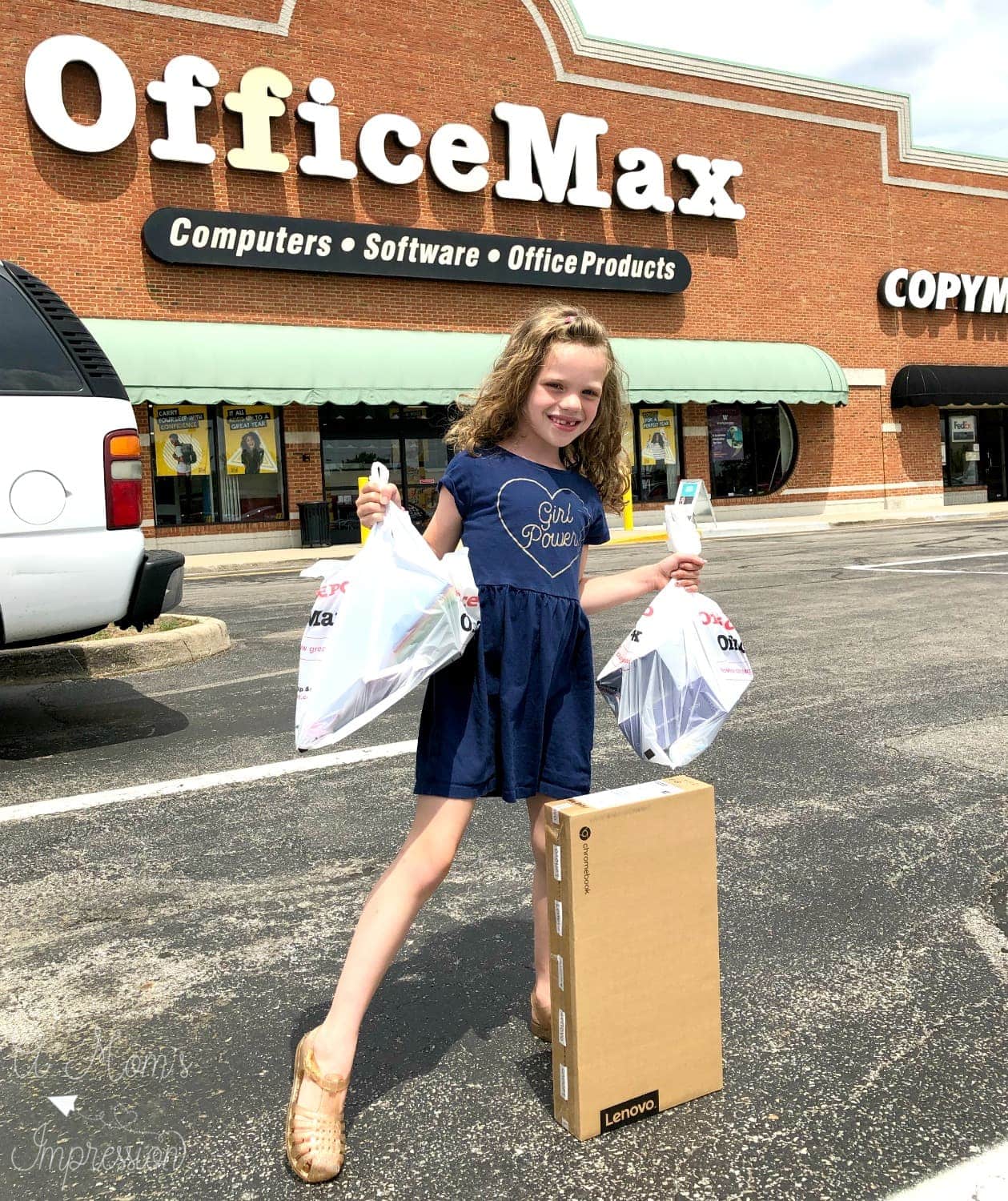 Back-To-School Shopping
I can always feel an excitement in the air this time of year. Summer is winding down and the new school year is getting ready to start. My whole family is looking forward to the new adventures right around the corner.  I can't even believe that I'm saying this, but my kids are going to be in 2nd and 5th grade. Time, please slow down!
One of the biggest events of this time of year is, of course, back-to-school shopping. I can still remember doing this with my mom when I was a child: The lists of supplies, the new shoes, backpacks and clothes. I always felt that there was something really cool about a brand new, empty notebook, just waiting for me to fill it up with notes, doodles and equations.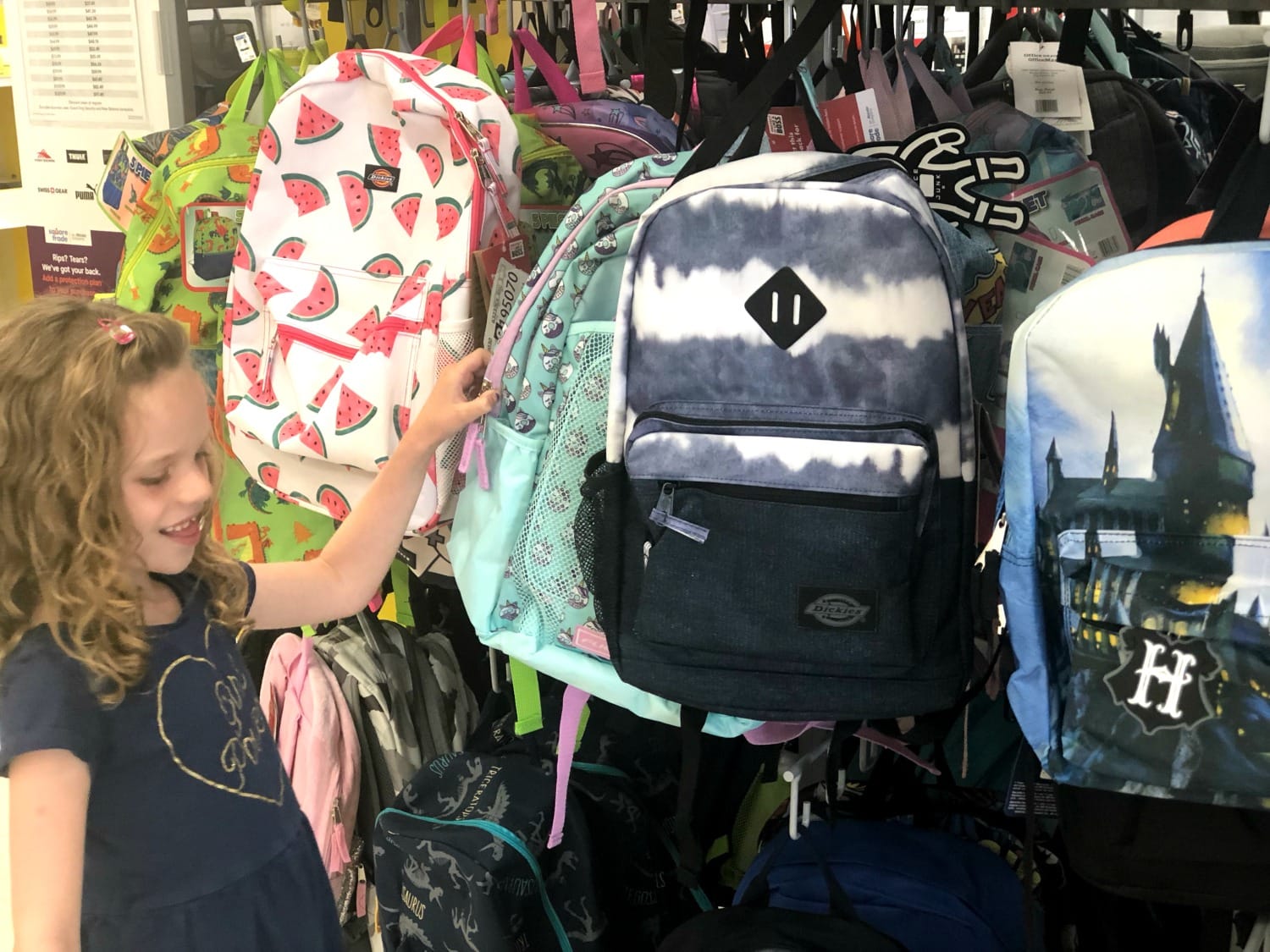 I'd spend all day with my mom shopping and gearing up for the new school year. I'd always be a little scared, but excited too. Would my teacher be nice? Would I find all my classes? Would my friends be in the same lunch? Would I be able to find my bus at the end of the day? Do you remember those simple days when those things were your biggest concerns?!?!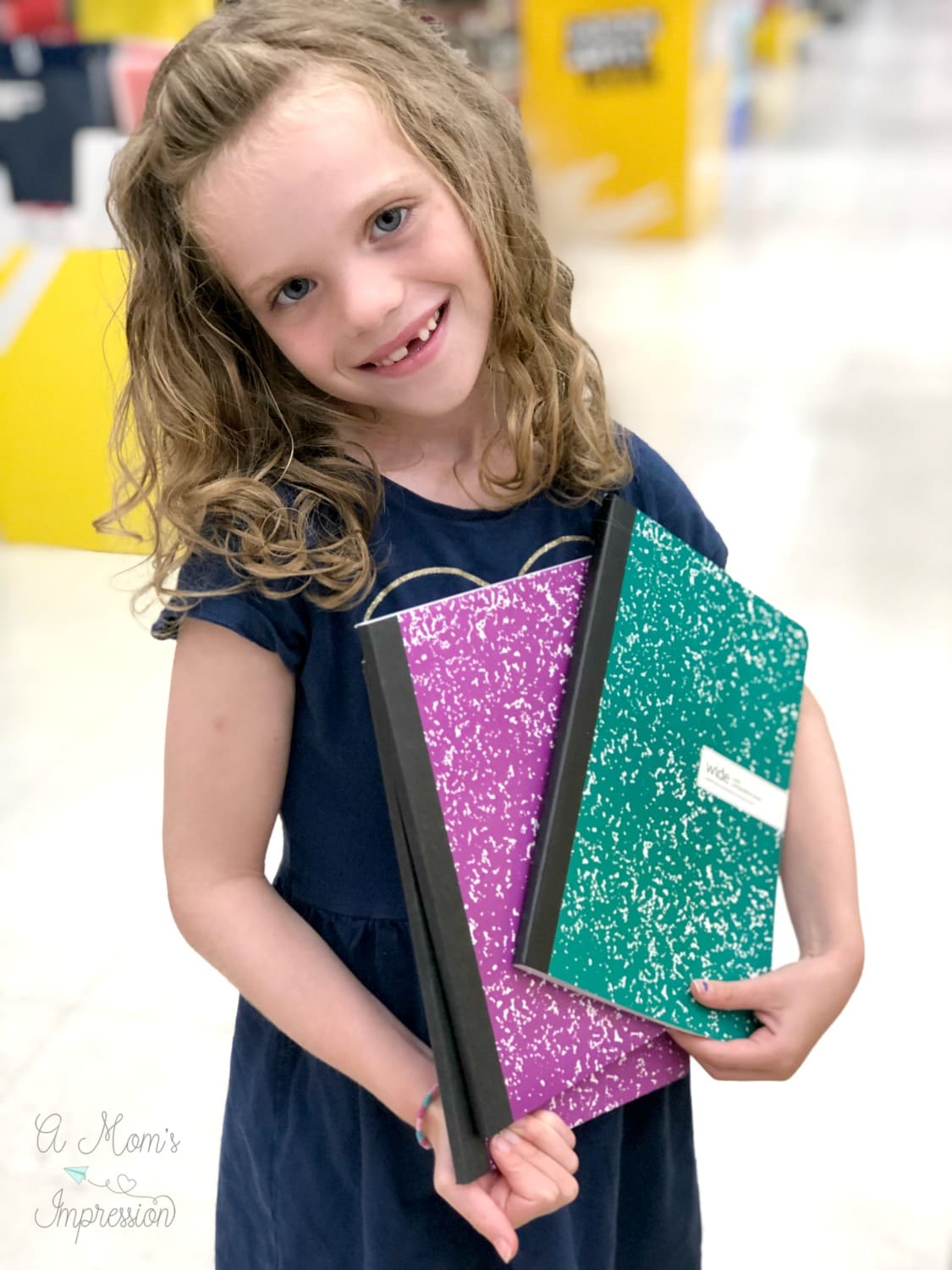 That hasn't changed with my kids. When I ask them about the upcoming year, there is a bit of a pause while I see all of these same questions going through their heads. But, I can tell that they are ready to go back and ready to move on to their next challenges. It makes me so proud.
How Back-To-School Shopping Has Changed
My job as a mom is to help them be prepared as much as possible for this next year. So, we all head out together to do our back-to-school shopping. I LOVE doing this with them. Not only letting them pick out the specific things that they want for school, but to also have conversations about the upcoming year and to learn what is going on in their beautiful minds. I also find that the excitement of getting new supplies for the year helps with the anxiety they might have about going back.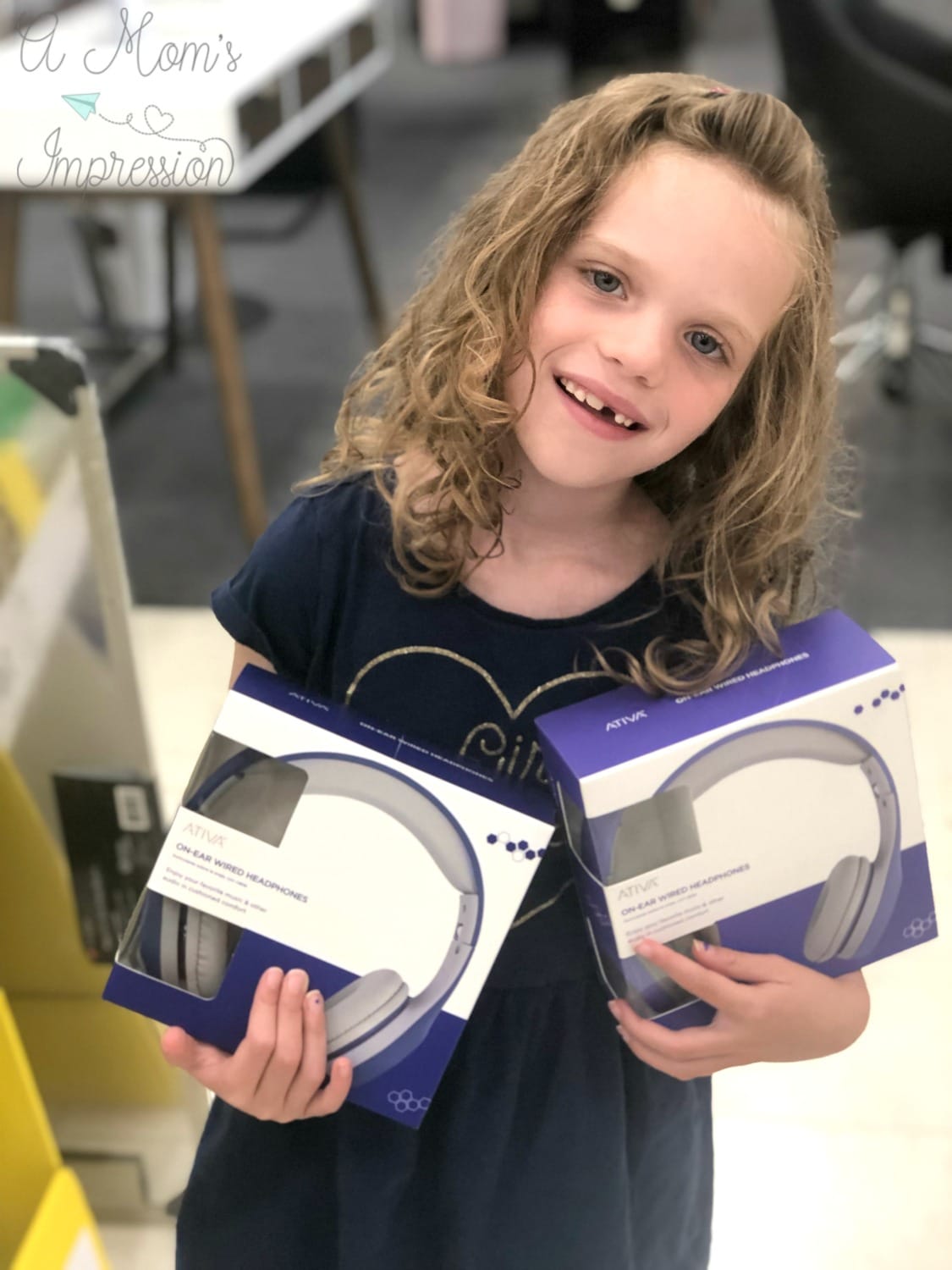 While the excitement and adventure of the new school year hasn't changed over the years, the supplies that they need have. The school lists have become more complicated and tech centered. Decades ago, we needed some crayons, pencils, notebooks and a glue stick. Now we need headphones and calculators. And this is only 5th grade. The lists are more complicated now and, yes, more expensive.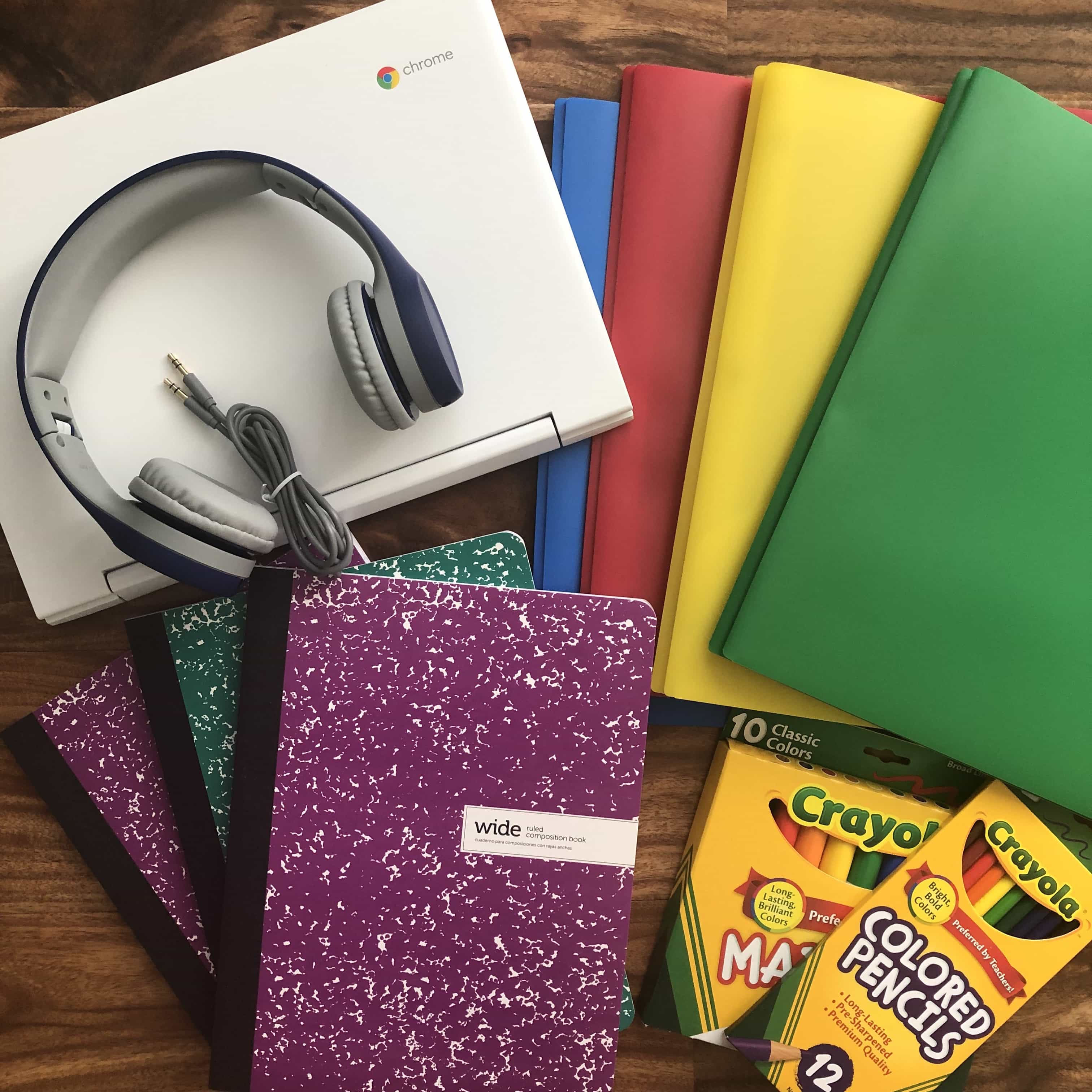 So, I'm always looking for ways to simplify the process and save a little money at the same time! This is especially true this year. My son is going into 5th grade and things really seem to be gearing up, literally.  He goes to a communications magnet school and technology is a huge part of their program. So, we need a lot more than a glue stick and are finding ourselves spending a lot more time in the electronics department these days.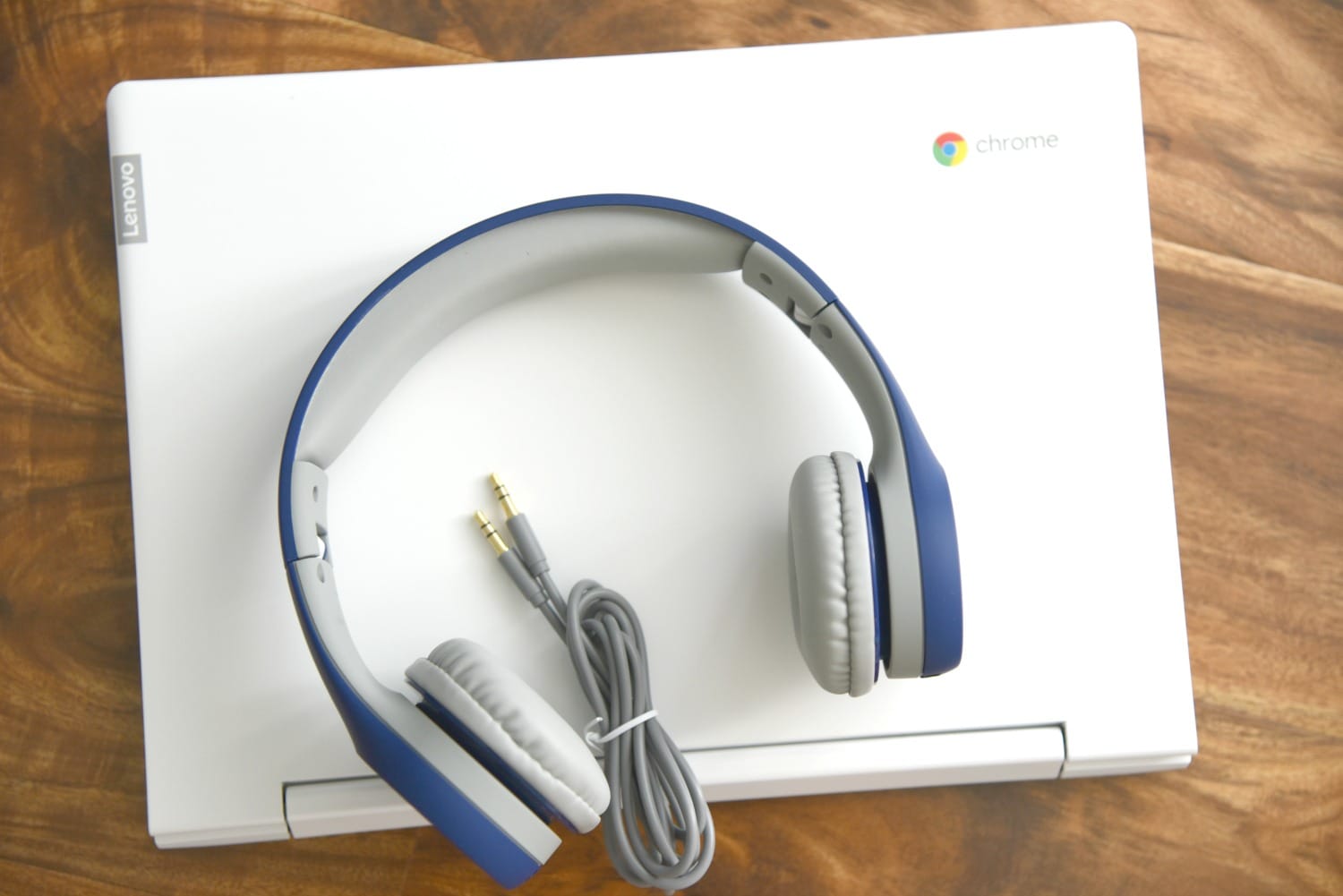 Back-To-School Shopping at Office Depot
We love to go to Office Depot to do a lot of our back-to-school shopping. It is the perfect place to take the kids because it has a variety of tools, supplies and resources available to set my children up for success in the coming school year.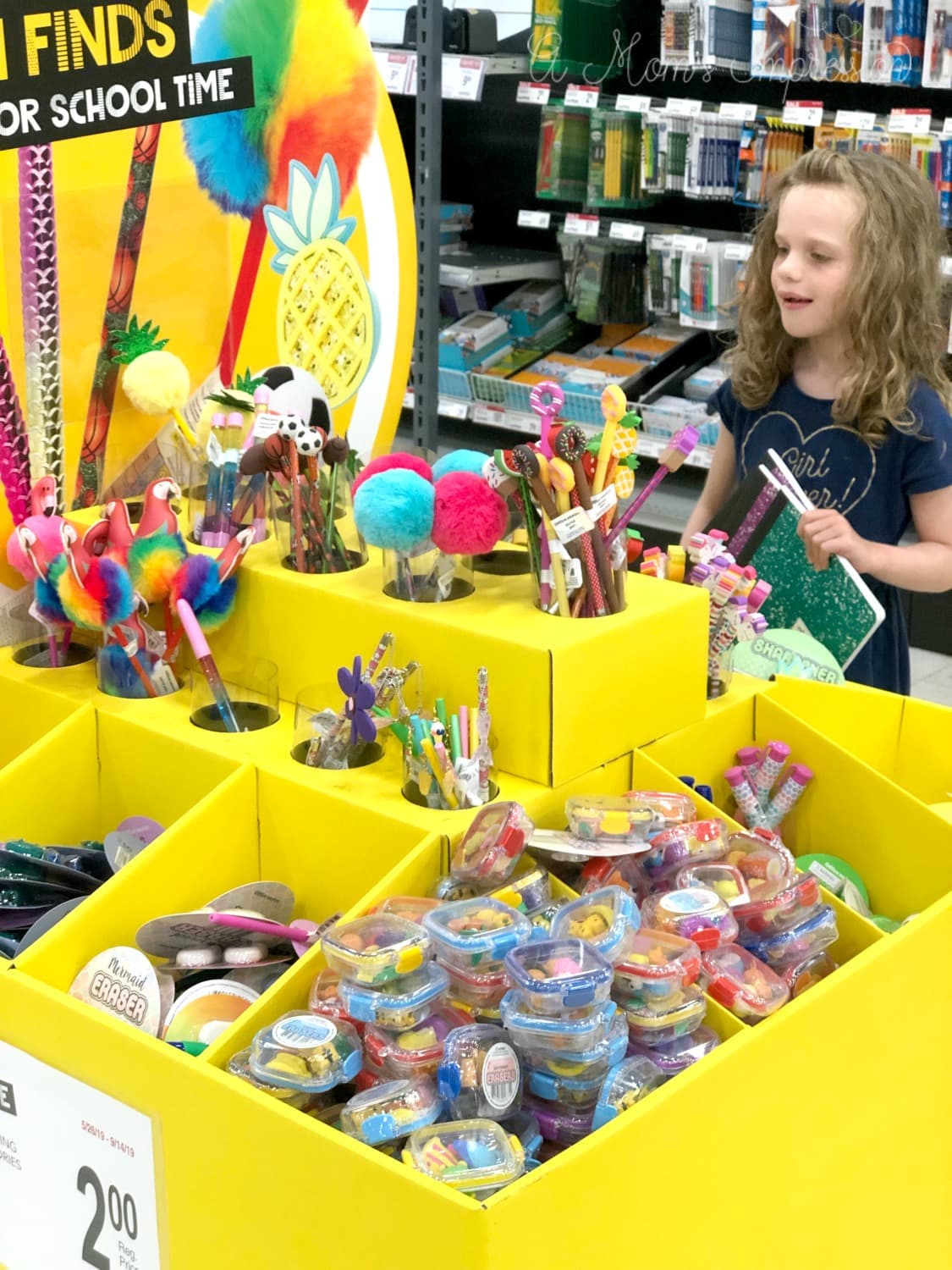 Walking into the store I was pretty amazed at the wide selection of supplies they have for a student of any age, from crayons in kindergarten to dorm room furniture in college. We actually saw a super cool folding chair that my husband wanted to buy but I wouldn't let him! That wasn't on our list.
School List With A Click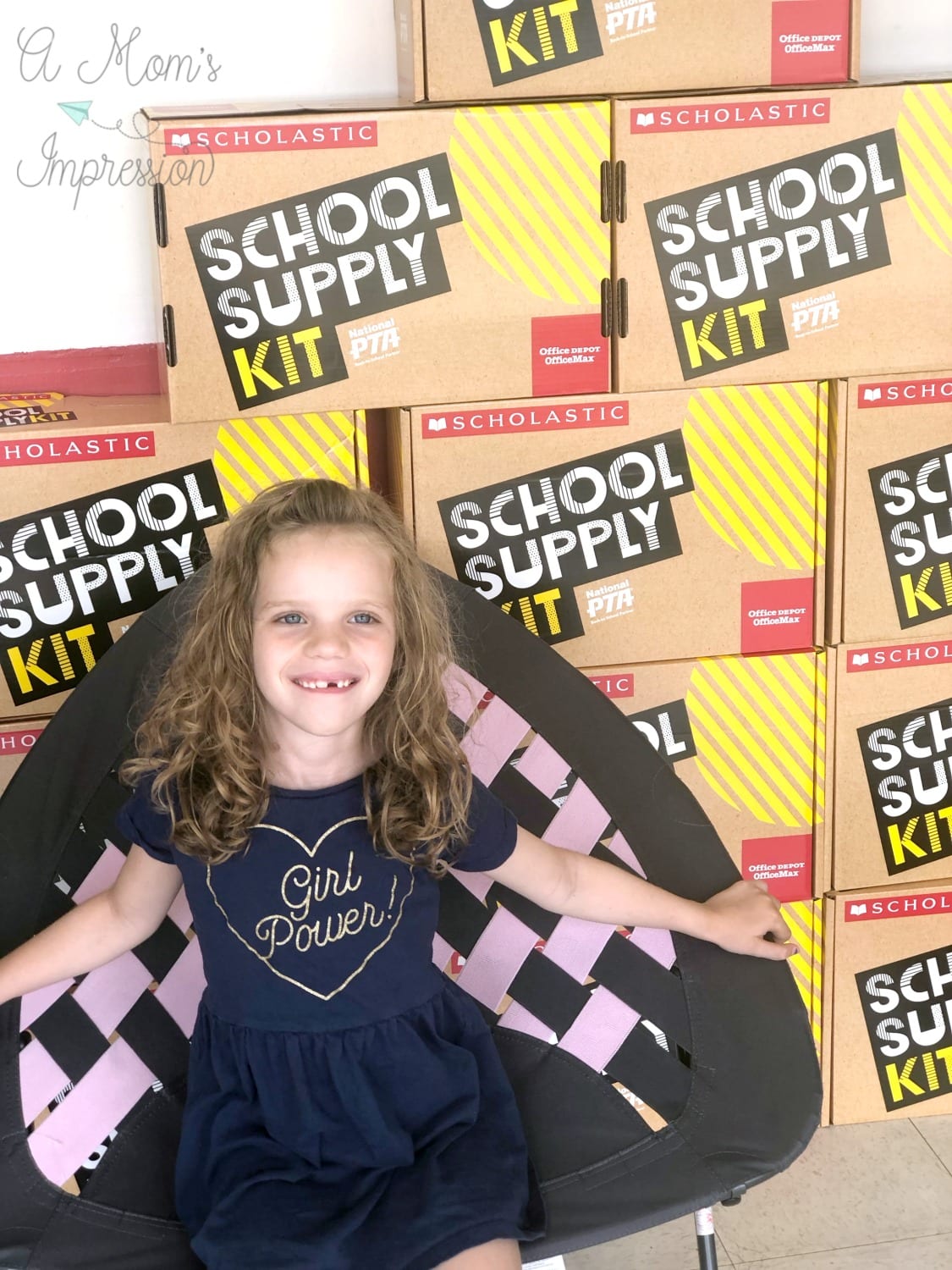 One of the things that I was excited to try is the School List with a Click. You can simply get online, find your child's school, and then access the full school supply list for their class. The whole process is super user friendly. It literally took me 15 seconds to find my kids' classes. Office Depot has a database of over 1.7 million teachers' school supply lists from over 70,000 schools across the country. You can see how much each item will cost and how many you will need. If you are in a huge hurry, you can do all of this shopping online and select the "free store pickup." It will be ready within one hour!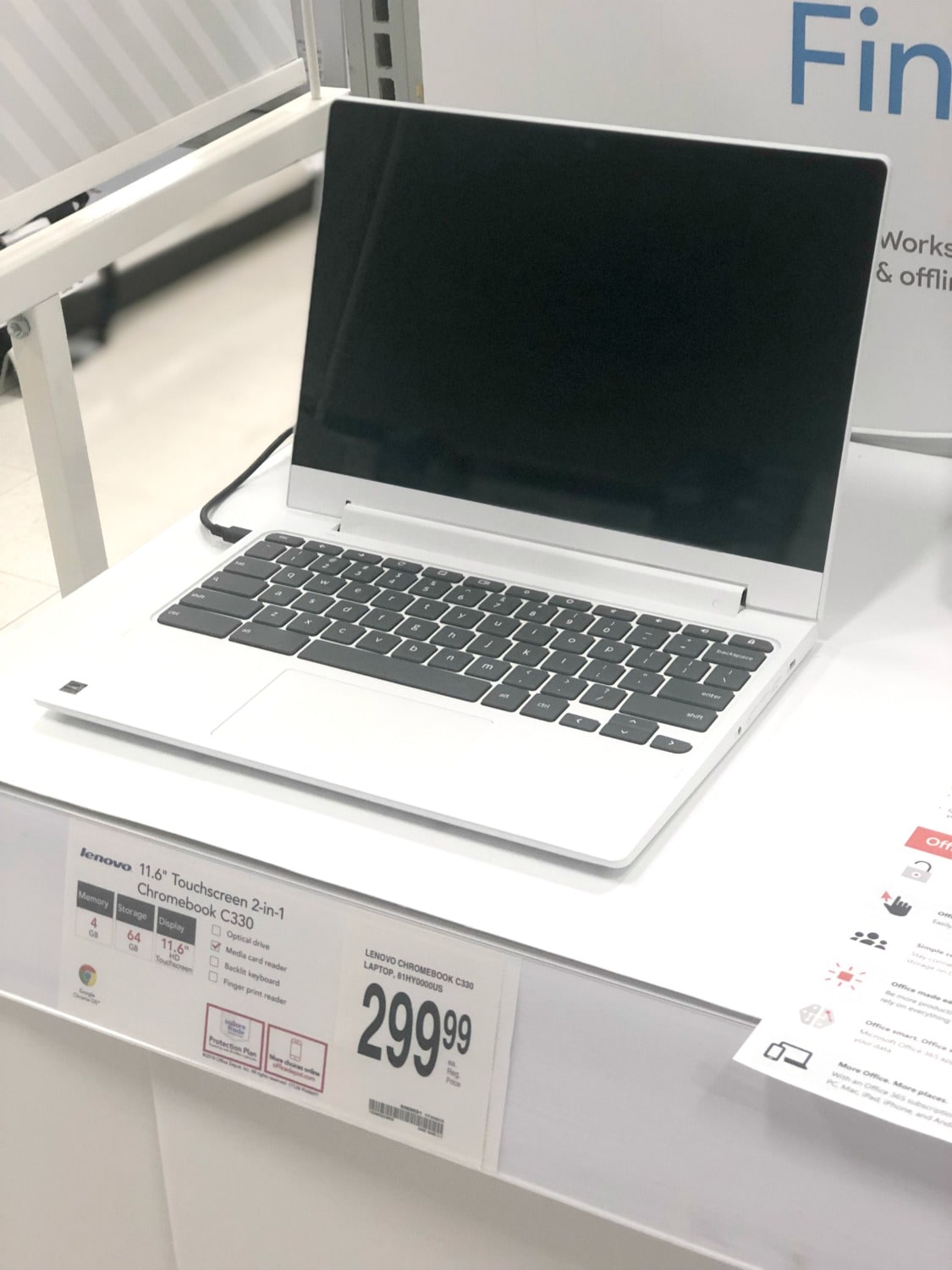 Shopping on officedepot.com is also a great time saver for us as small business owners. We can easily order exactly what we need online and do the in-store pick-up an hour later. Or, we can choose free next-business-day delivery on supplies orders of $45 or more. There is even same-day delivery in select markets.
Lenovo Chromebook Laptop
With my son starting 5th grade at his communications magnet school, there were some serious tech devices that he was going to need this year. The biggest one was the Lenovo Chromebook C330 Laptop. After we found the laptop displayed on the shelf, we needed help from a staff member to grab the product for us. When I told her what we wanted, she made sure that it was exactly what we needed. She asked what we were using it for and what we needed it for. I appreciated that she made sure we were getting the right product and that she was there to advise us of the correct solution if needed.
The Lenovo Chromebook Notebook will be perfect for my son in his 5th grade year. As students need to be more and more connected to the rapidly changing world around them, they will definitely need quality technology and tools. The Lenovo Chrome Notebook is portable, wireless and will be a great companion to power his on-the-go school days.  With a battery life of up to 10 hours, a high-resolution screen and Bluetooth capabilities, it will work in a variety of settings, and it retails for under $300!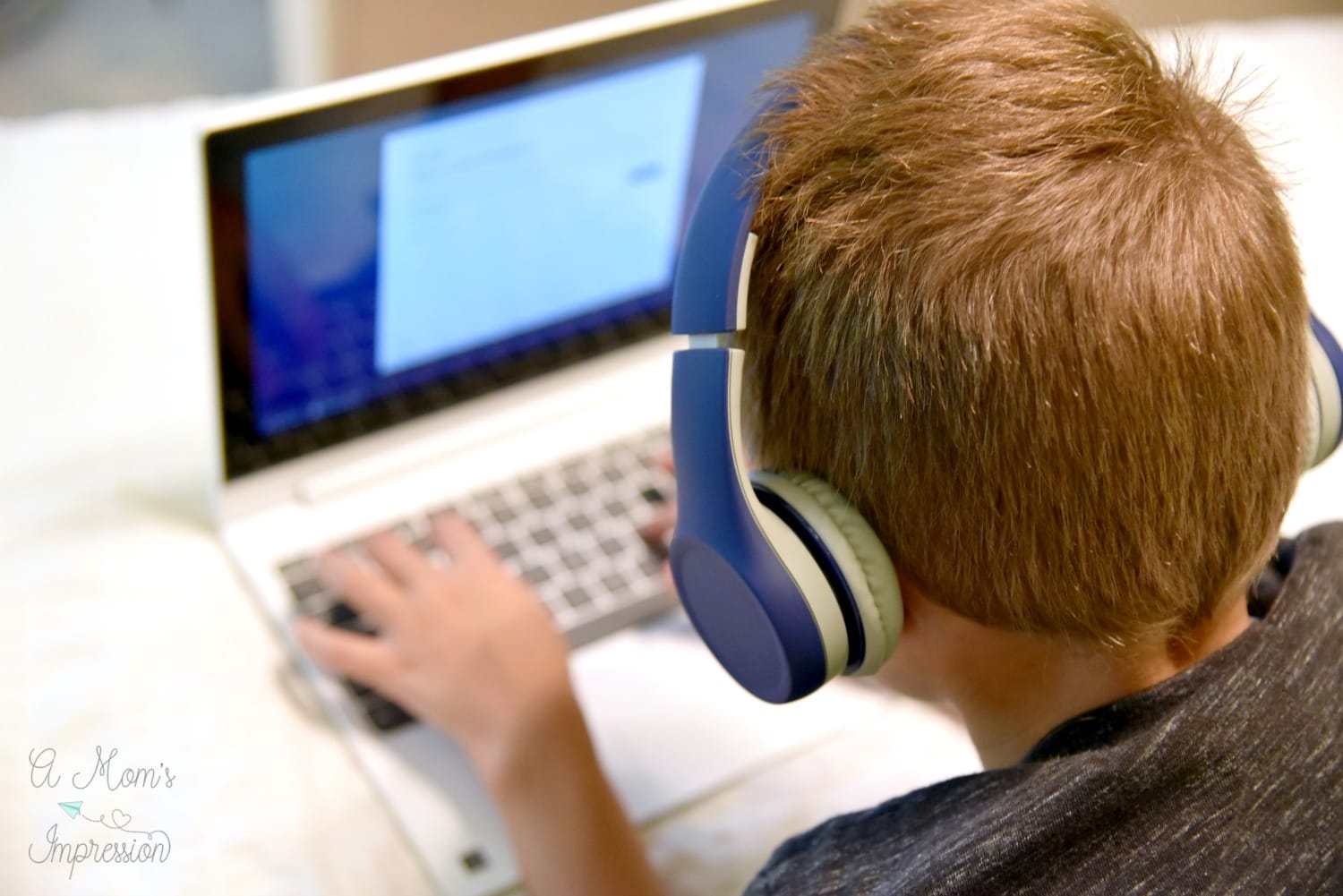 This is going to be my child's first computer. He doesn't have a smart phone yet, so it will his first experience having a device that he can make his own. As adults, we all have our own devices that we have personalized and put many important things on, from music and photos to business plans and emails. I'm excited to give him the opportunity to wade into this world with the Lenovo Chromebook.
Our Last Summer Adventure
We had a wonderful summer break and went on so many family adventures, from Maui to Glacier National Park. It was fun to have this one last adventure to Office Depot before school starts again. My daughter loved picking out her own backpack, notebooks and folders. She is really developing her own identity and style and it was fun to watch her decide on the tools she would be using for her 2nd grade year.
What are your favorite memories from back-to-school shopping when you were a kid? I'd also love to hear about some traditions you have developed as a parent when you shop for your own children? I hope everyone has a great new school year! 2nd and 5th grade, here we come!
Office Depot sponsored this post, but all thoughts and opinions are my own.