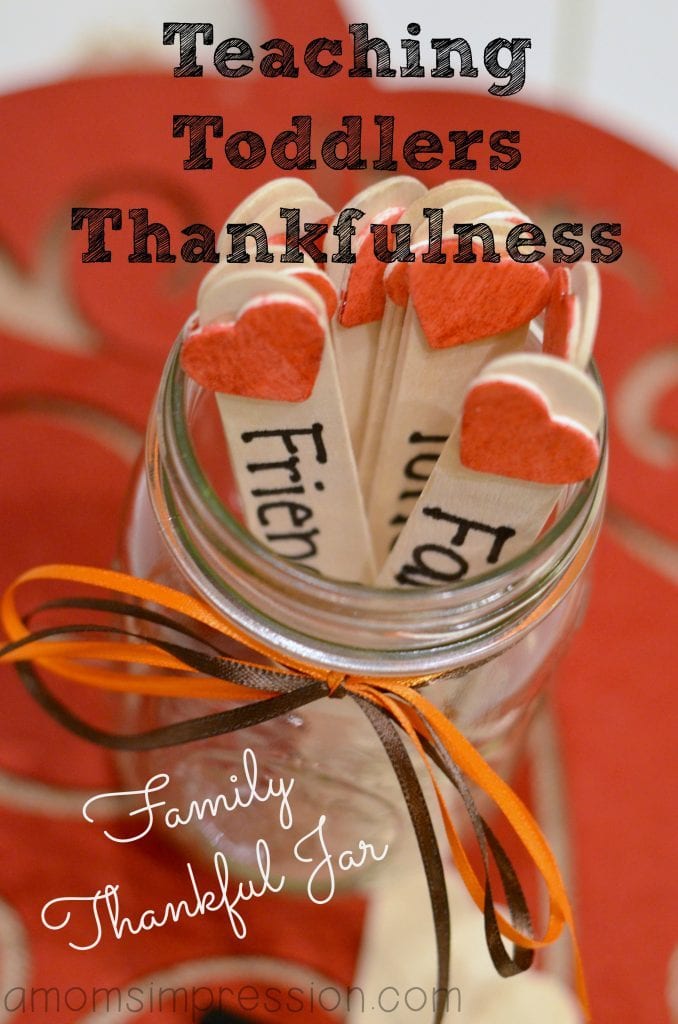 November marks a time in my life where I stop and appreciate everything in my life that I am a thankful for.  I  have an amazing life for which I am grateful.  In the hustle and bustle of life I sometimes forget how lucky I am. November is also the time that I try to teach some of these life lessons to my young children. If I could only teach my children one thing it would to be kind and caring.  This day and age a little kindness can go a long way.  Raising children to be appreciative of what they have and to be courteous to those around them needs to begin very early in childhood.  Teaching Toddlers Thankfulness can be so simple, it is all about modeling behaviors and having meaningful conversations.

In my classroom I have a teaching method that is very affective.  First, I teach a short mini lesson with one teaching point that I want my students to learn.  In my mini lesson I choose I quick concept, I model it, and then finally they go off and practice it on their own.  Small children need these short little mini lessons in order to stay engaged and practice the skill that you are trying to teach them.  Practice makes perfect is what they say!  When introducing the concept of being thankful with my kids, I use this same method; teach, model and practice.
Kids need to have a visual representation of what they are learning.  Learning to be thankful can be abstract and I knew I needed a model to help with the process so I created our Family Thankful Jar.  It was very simple to do and the kids loved helping me.  First, I found an empty Mason jar and tied some festive ribbon around the top.  Then we painted some hearts with some leftover glitter paint we had from a previous project.  Finally we glued the hearts onto some craft sticks and we were ready to start thinking about what we are thankful for.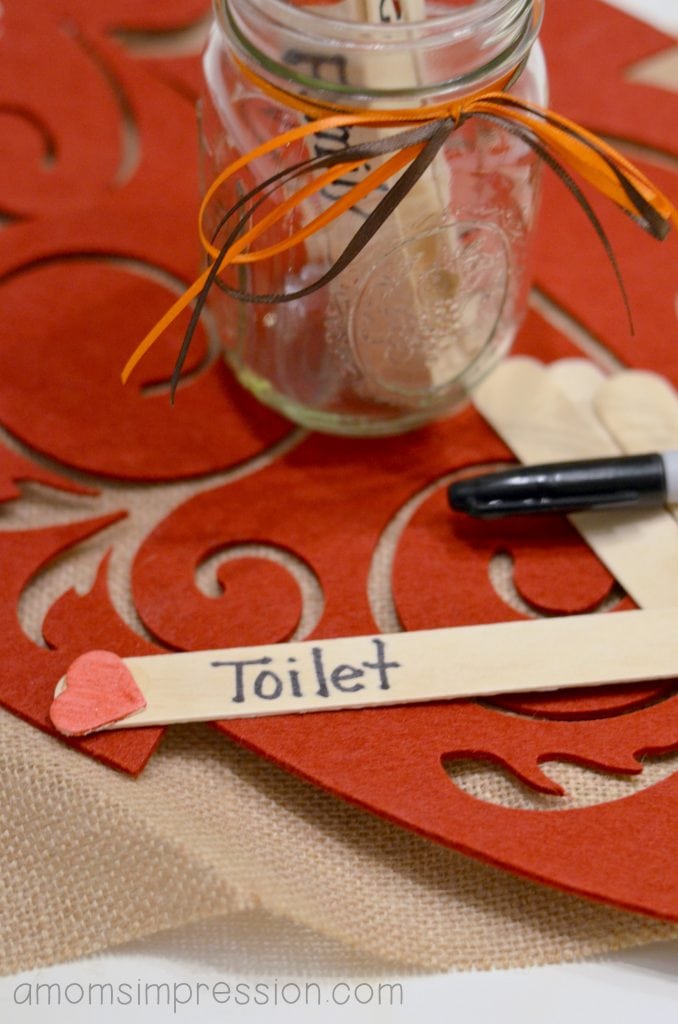 At dinnertime we each took one stick and wrote what we were thankful for.  As you can see, my two year old was thankful for the toilet (hey its really important to her at the moment).  The important thing is that we had a family conversation about things that are important to us.  My husband and I modeled to our kids why we were thankful for the things that we chose.  Next weekend we are planning on repeating the process, we will do it every weekend leading up to Thanksgiving.
However your family chooses to acknowledge what they are thankful for this month, be sure to include ways for your toddler to join in.  I would love to hear how you teach your children ways to be thankful.
Do you have a project you do in November to show what your family is thankful for?