Are you and your family getting excited about the Summer Games? The Rio 2016 Summer Games will be held in Rio de Janeiro, Brazil on Aug 5-21.  I remember watching the Summer Games at home with my family when I was a little girl.  Even to this day I can remember the inspirational stories that some of the athletes shared with the world.  Those stories changed me, they helped encourage me to go after my dreams no matter how impossible that dream may seem.  This is exactly want my children to be exposed to!   This year we will all be watching the Summer Games and following the stories of these amazing athletes.  
My kids are no strangers to sports.  My daughter does ballet and gymnastics and my son is all about soccer.  They are very familiar with some of the more popular summer sports.  Before the games start, I wanted them to become a little more familiar with some of the other sports that will be showcased in the games.  That is why on my weekly grocery trip to Meijer I picked up some fun backyard activities for us to play!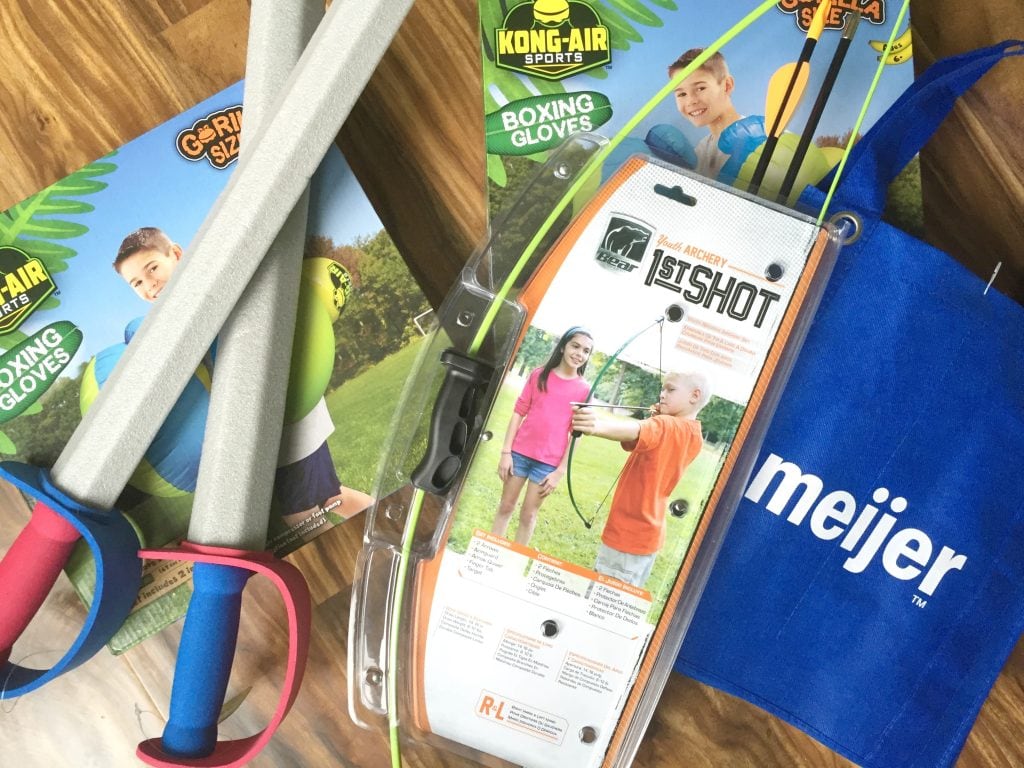 The goal is to learn about some Summer Games events in a fun, kid-friendly way so that everyone will be a little more interested when the Games start.  First up…Boxing!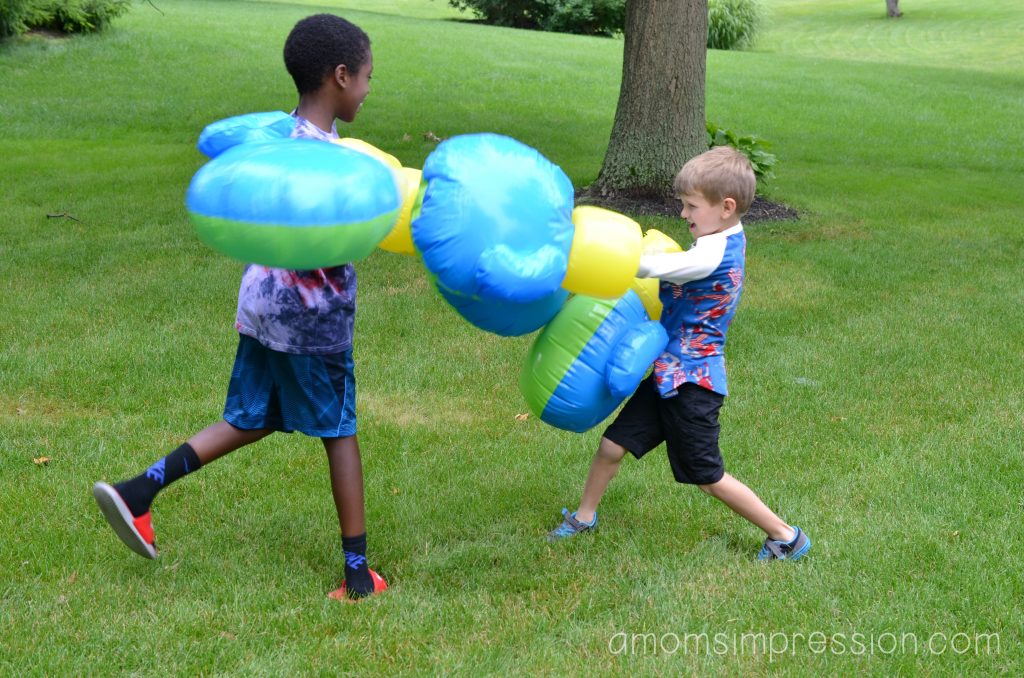 We found some big blow up boxing gloves in the outdoor toy aisle that were the perfect opportunity to teach the kiddos about boxing in a safe way. Boxing was one of the first events but has been taken out a few times over the years.  Last Summer Games was the first time that women had a boxing event. I thought it was important to show the kids that boxing is a sport and isn't just about fighting and hitting people.  My nephew and my son had a fun time demonstrating this for us in the backyard.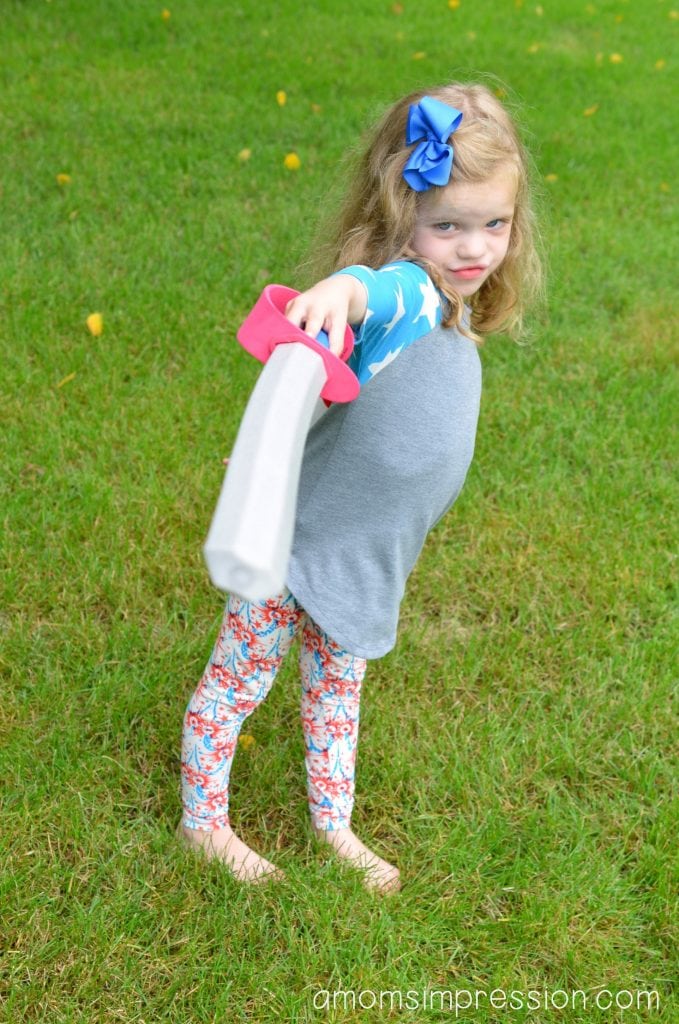 Another event that I have become more interested in this year is fencing.  I was inspired by a certain female American Fencer.  I am not that familiar with fencing but I know that I will watch her in the Rio games.  My daughter loved getting the fun foam swords that we found in Meijer and practicing how to try to touch her opponents tummy.  She became pretty good as the night wore on!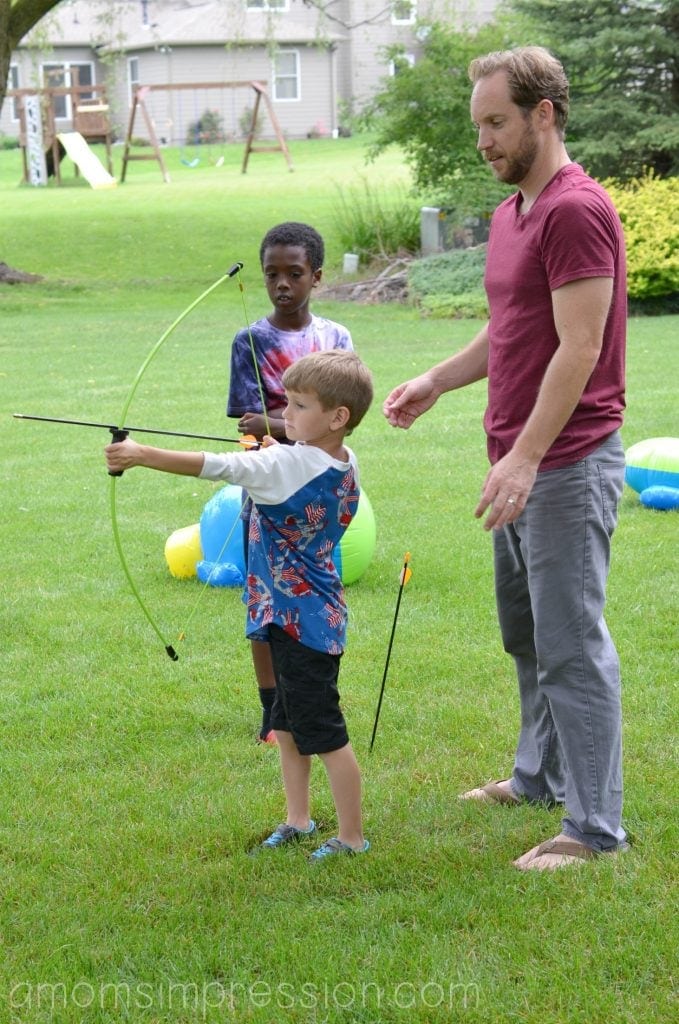 Lastly, we found several real archery sets in the sporting goods department at Meijer.  Our son is 7 years old and we thought it would be a great time for him to learn how to shoot a bow and arrow.  His cousin just returned from camp where he learned how to use one properly so he was giving Jonah some hints and tips.  I do think that he is a natural.  He picked it up pretty fast.  This is one activity that needs to be supervised by an adult, so my husband practiced with him as well!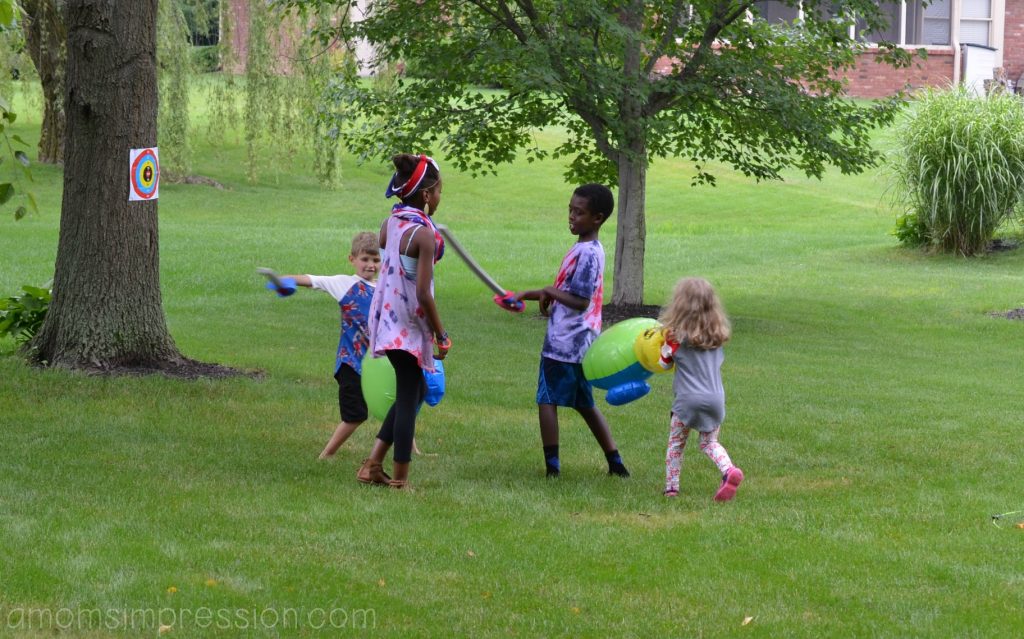 Overall, we had a great time with our family in the backyard getting more and more excited for the games next month.  I hope that when the kiddos watch it on TV they will be interested in watching some of these events in addition to some of the more familiar ones.
Meijer has everything you need to bring your family together during the games in Rio, from fun backyard activities to groceries to create a feast for your family and friends.  While we will be cheering for team USA it is important to remember to celebrate the important things in our lives that lead us to victory like family and friends.
Go team USA!
A huge thank you to Meijer for sponsoring this post and helping us get into the spirit of the games!