Post sponsored by GOLD BOND. Opinions are 100% my own.
I love when the weather changes to crisp fall days. I've never been one for the extreme heat or cold so this is my favorite time of year. Sitting out on the screened in porch watching my kids play is the best part of my day. I could sit there with a beverage and watch them all evening. The only thing that I don't like when the weather starts to change is that my skin starts changing too. I have suffered from eczema my whole life and it seems to flare up the most during the fall/winter season. I'm lucky as far as my eczema usually is confined to my hands and elbows, but the dryness, itchiness, and irritation can be painful if I don't take care of my skin. Over the years I have tried numerous products to try to bring some relief. Now that I have occasional flare ups, I make sure to stock up on non-prescription products I know will help during the fall/winter season. A week ago, I found GOLD BOND® Ultimate Lotion Eczema Relief at my local drug store and decided to give it a try. I have a patch of painful, dry skin on one of my elbows that has been bothering me and I needed something to help.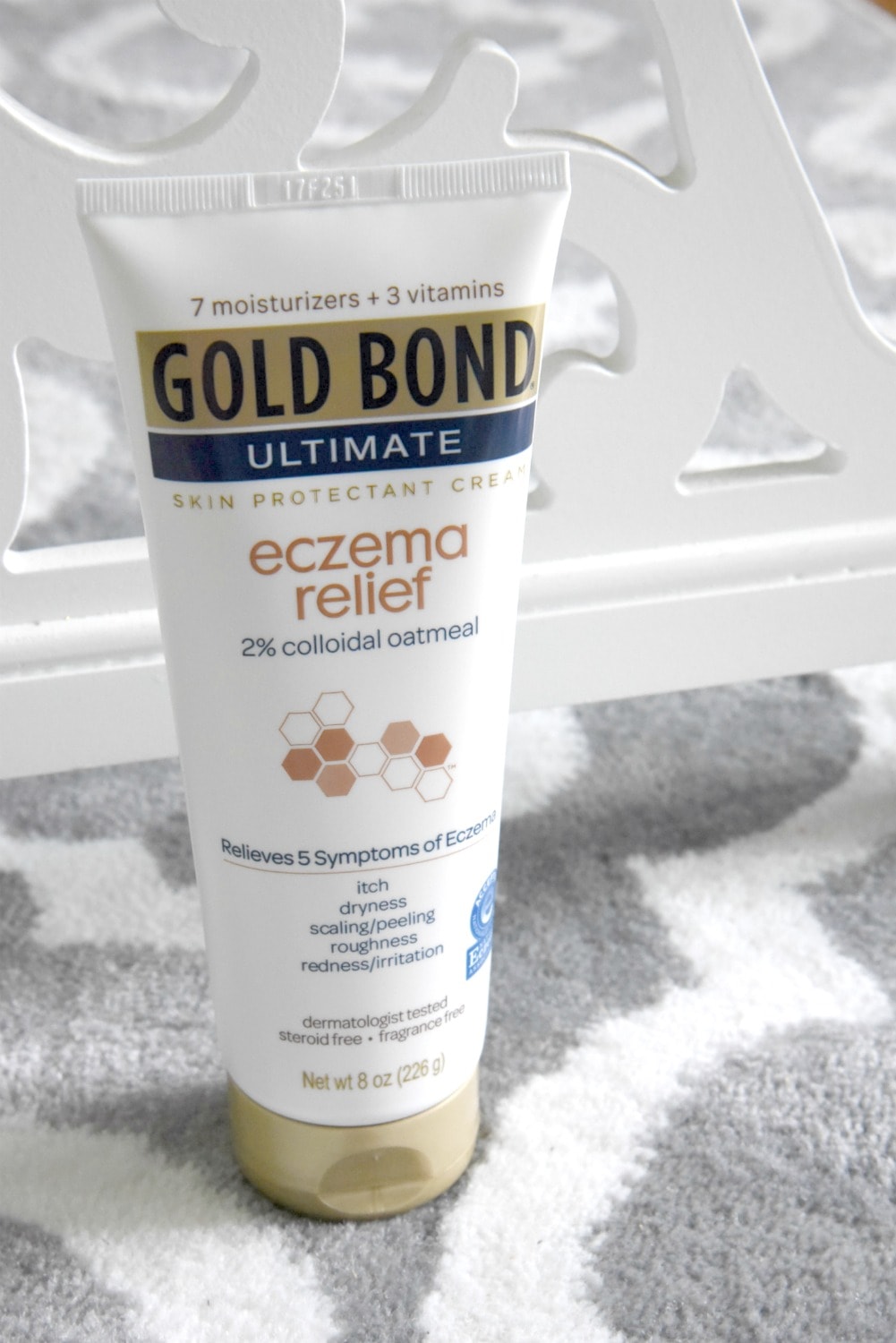 GOLD BOND Ultimate Eczema Relief contains a clinically tested formula with 2% colloidal oatmeal to help break the itch-scratch cycle. The steroid-free, patented formula blends colloidal oatmeal, 7 moisturizers, and 3 vitamins to relieve itch, dryness, scaling/peeling, roughness, and redness/irritation. What really stood out is that this product is accepted by the National Eczema Association so I felt confident that it could help relieve some of my dryness. In a clinical study of eczema sufferers:
8 out of 10 saw and felt significant skin improvement in 2 weeks
8 out of 10 experienced significant relief of dryness, scaling, and roughness in 2 weeks
9 out of 10 experienced significant relief of redness/irritation in 4 weeks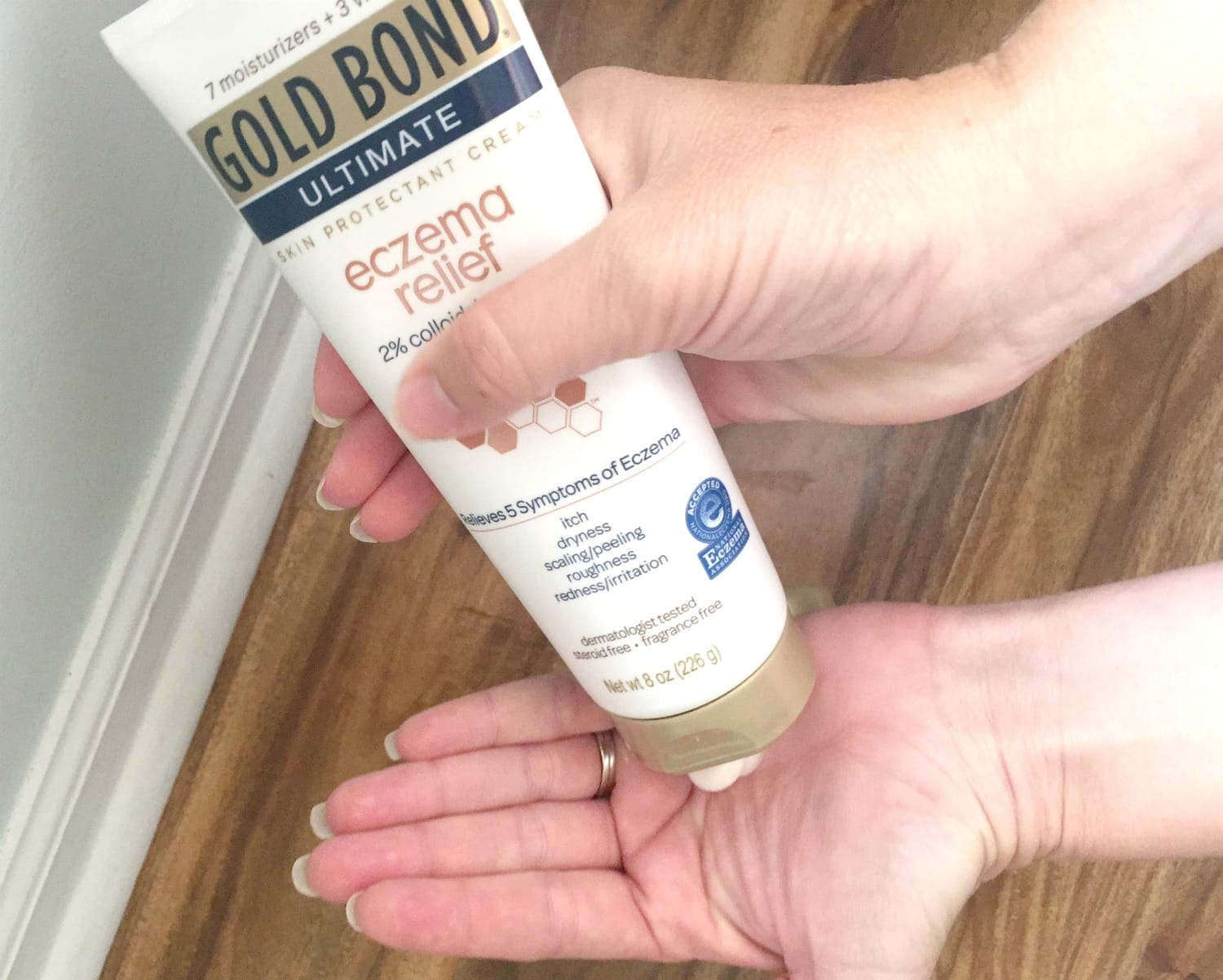 I started noticing a difference after about 6 days of using the product. I applied GOLD BOND Ultimate Eczema Relief twice a day (sometimes 3) to my elbow and my hands. My elbow was in pretty bad shape and was pretty painful. After a week, I noticed that the amount of dryness and scaling was significantly better. I'm hoping you can see the difference in the photos (it's actually kind of hard to take a picture of your elbow).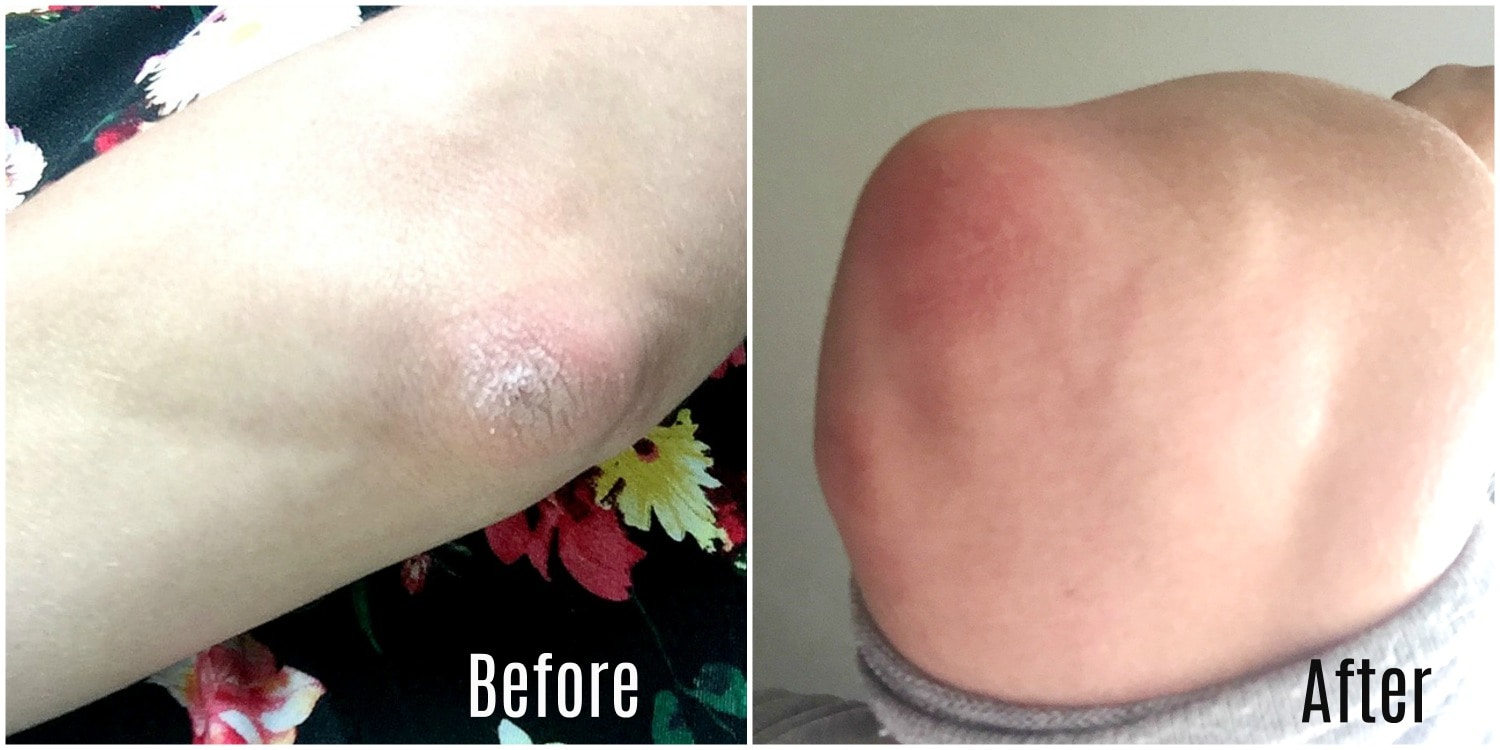 I like the formula and the fact that it is steroid and fragrance-free. I am going to continue to use GOLD BOND Ultimate Eczema Relief throughout the season to keep my skin looking nice and feeling smooth. You can purchase GOLD BOND Ultimate Eczema Relief at mass, drug and food stores nationwide.
How do you take care of your skin during the fall/winter season?