This summer has been a hot one and we have spent as much time in the water as we could.  It was so exciting to see my son swimming in the pool that I learn how to swim in.  He is getting braver each time he goes into a pool.  A couple of weeks ago he even let me go under water with him for a second.  He wasn't so sure he liked that, but a least he tried it!
I had frequent swimmer's ear as a child.  I still remember how much it hurt and how all my parents knew to do was to give me some children's ibuprofen.  Naturally as a parent I hope that my child doesn't have to suffer from swimmer's ear, and Similasan has a product that helps relieve that fullness sensation in your ear that happens sometimes when you swim by helping to clear any water that may be trapped in your ear.  It is important to know the symptoms of swimmer's ear so that mild symptoms don't turn into advanced symptoms.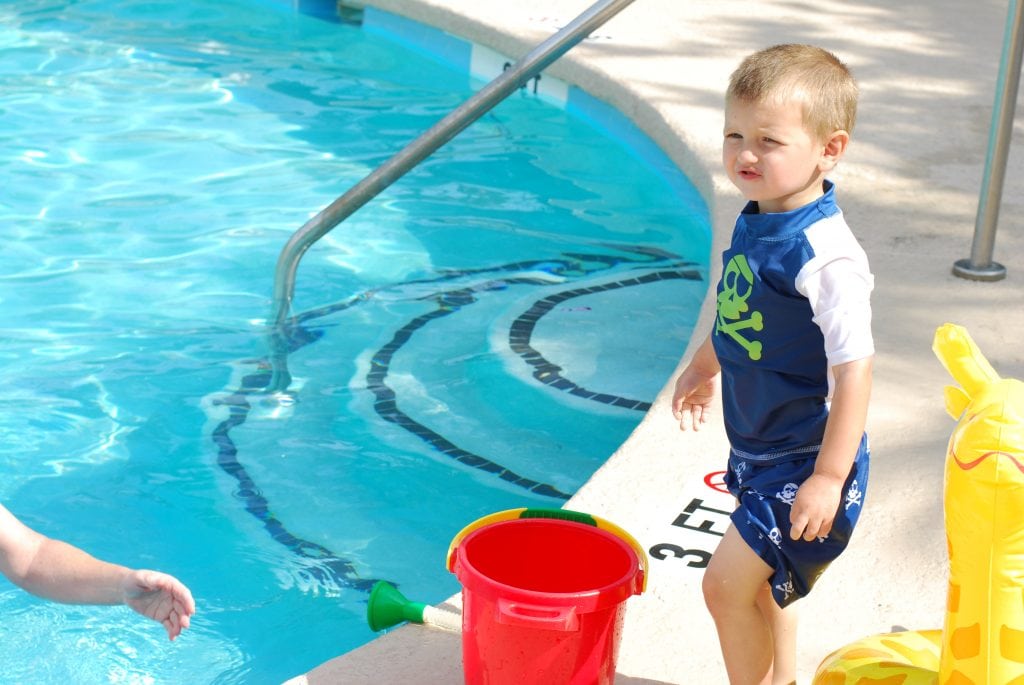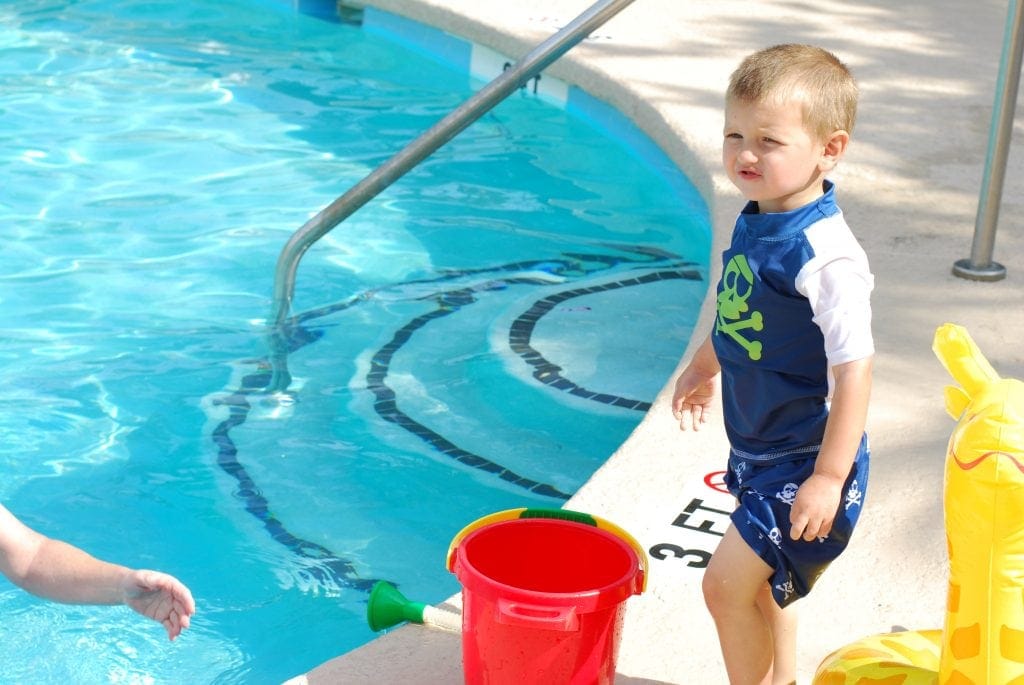 Mild signs and symptoms
Itching in your ear canal
Slight redness inside your ear
Mild discomfort that's made worse by pulling on your outer ear (pinna, or auricle) or pushing on the little "bump" (tragus) in front of your ear
Some drainage of clear, odorless fluid
Moderate progression
More intense itching
Increasing pain
More extensive redness in your ear
Excessive fluid drainage
Discharge of pus
Feeling of fullness inside your ear and partial blockage of your ear canal by swelling, fluid and debris
Decreased or muffled hearing
Advanced progression
Severe pain that may radiate to your face, neck or side of your head
Complete blockage of your ear canal
Redness or swelling of your outer ear
Swelling in the lymph nodes in your neck
Fever
Information courtesy of the Mayo Clinic
Sometimes it can be hard to tell if your child has swimmer's ear, especially young children like my son.  I notice that if he is pulling on his ear or if he is unusually cranky, there is a good chance that there is water in his ear.
There is a safe, natural way to remove water from your child's ears.  Similasan offers an adult and kids version of Ear Relief homeopathic ear drops. All you need to do is to tilt your head sideways and squeeze about 4-5 drops of ear relief into your ear.  Be sure to keep the applicator our of your ear canal.  I love that Similasan only uses natural ingredients in their Ear Relief.  I visited Similasan's website the other day to research more about their products and was really excited about their symptom search feature.  You can search for products based on your symptoms.  All you do is answer a few short questions and Similasan will tell you what products might work for you.  I love this!
There is such a small window of time for summer weather and pool fun, I don't want me or my children to have to miss out on anything because of ear issues.  A huge thank you to Similasan for creating natural products to help keep my children in the water!
To learn more about this product and other natural products from Similasan, be sure to follow them on facebook and on twitter #naturalremedies.
Did you know? Similasan Ear Relief was the #1 Pharmacist Recommended ear drop formula for the 10th year in a row!
I wrote this post while participating in a blog tour conducted by Burst Media on behalf of Similasan. I have been compensated for my time commitment to the program, but my opinions are my own.