Disclaimer: Xfinity has sponsored this post. All thoughts and opinions are my own
In the crowded marketplace of cable and internet providers, Xfinity is staying a step ahead with its commitment to technology and innovation.

A New Era of Home Entertainment
We recently had a chance to try out Xfinity X1 and Xfinity Internet in our home. We've been using the service for a few weeks now, and our experience thus far can be summed up in one key moment.
This moment occurred early last week. After we finished dinner, my son was wrapping up his homework while my husband was getting my daughter's bath ready and I was doing the dishes. It was a fairly hectic scene, but a normal Tuesday night for us. While all of this was going on, my husband received a text from his mother. She wanted to know if he was watching "the game."
The game?!?!  What game?
It turns out that my husband's alma mater was playing their rival and the score was tied late in the game. How could he have forgotten? After the call, he ran downstairs and grabbed our new X1 Voice Remote. He turned on the television and then he did something curious — he SPOKE into the remote control! All he had to do was say the name of his school and, about five seconds later, the game was on. The bath was still running, so he pressed "record" and turned off the TV before running back upstairs. He accomplished all of this in what seemed like 20 seconds.
At that moment, I realized we were in a new era of home entertainment.
Xfinity is Providing More Entertainment in a Simple Package
At this point, I suppose I should back up a little bit. Let's go back three weeks to when I had the opportunity to visit an Xfinity store and speak with them about installing Xfinity into our home.
I was impressed when I walked into the Xfinity Store — there was so much to see! I checked out their home security services, mobile phones, and product accessories. I was fascinated with the Xfinity xFi Pods. The xFi Pods help you enjoy a more consistent WiFi signal in your home by eliminating dead spots from poor signal areas, like your basement or upstairs. They seem to have thought about everything!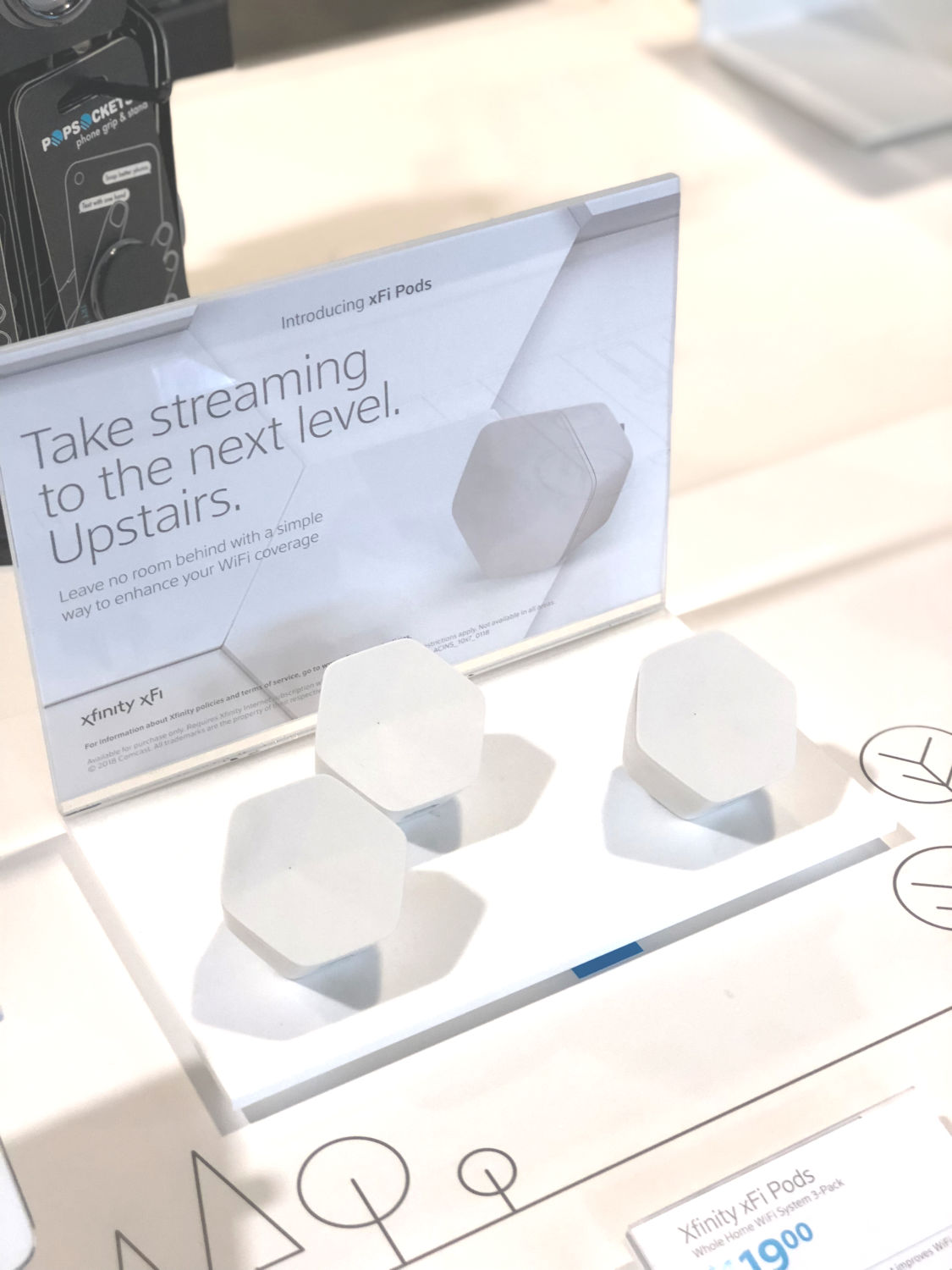 I received a warm welcome when I arrived at the store. I was able to sign up for my services and schedule the installation in less than 30 minutes. Most of that time was spent debating different channel packages.
There were several channel packages available for me to choose from based on my family's needs. In the end, I choose the "Extra" package, which includes over 125 high definition channels of sports, news, kids programming, entertainment, unlimited access to shows and movies through Streampix and 20 hours of Cloud DVD recording. I also choose the "Blast!" internet service that boasts up to 150 Mbps download speed.
I highly suggest you research the various package options and see which package is the best fit for your family. I choose the "Extra" package because it was the middle-of-the-road option — not the most expensive, not the least. After selecting our services, I scheduled an installation appointment.
Installing Xfinity
Xfinity provides two-hour appointment windows and guarantees a timely arrival. If the technician does not arrive within the appointment window, you'll receive a $20 credit automatically. A couple of days later, a courteous and professional Xfinity technician arrived at our home right on time. He installed our service efficiently and explained the benefits of having Xfinity in our home. Looking back, I remember the technician mentioning the X1 Voice Remote, but didn't think much of it then.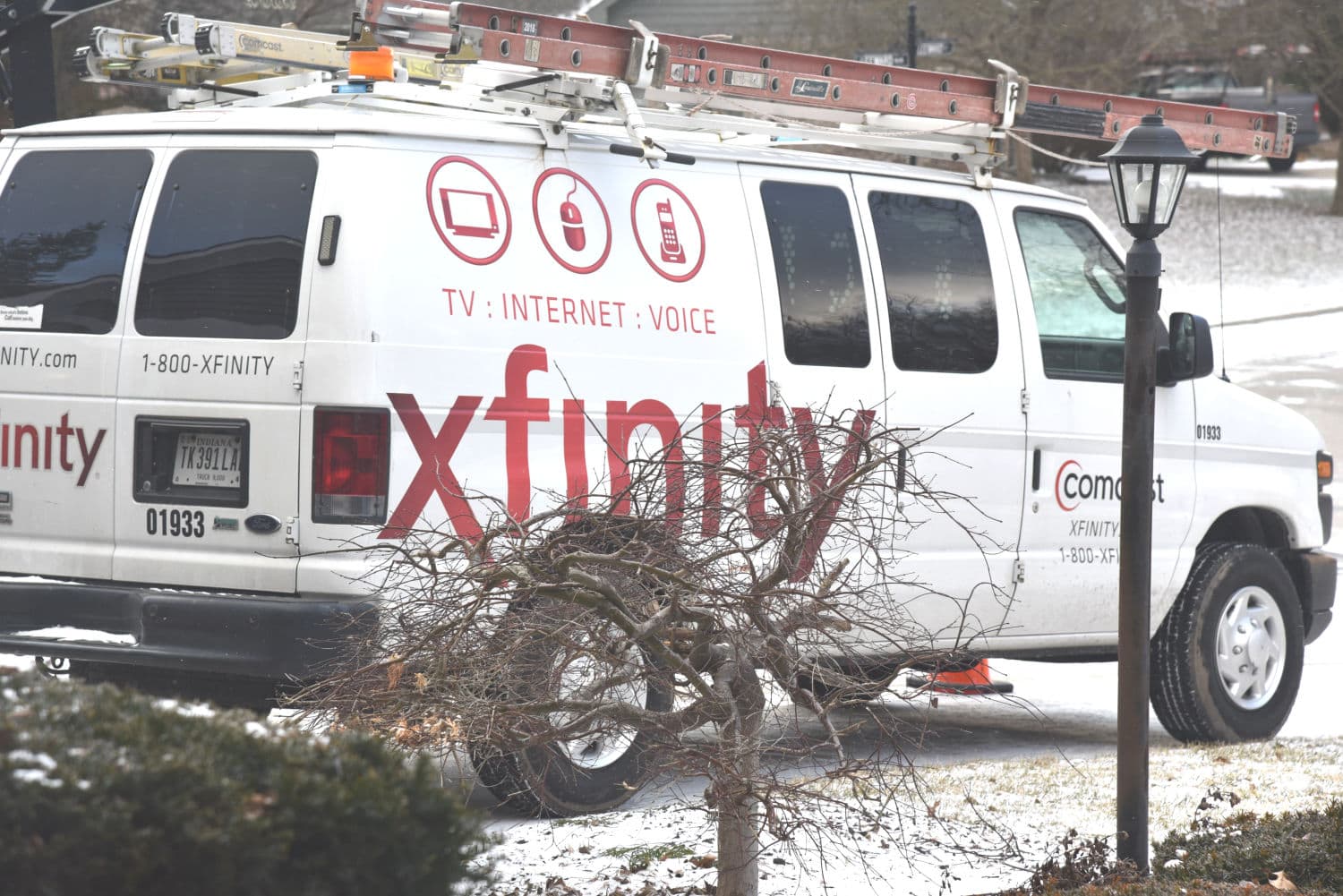 Later that day, both of our computers were struggling to connect to the WiFi. Since we work from home, this was a problem. I called Xfinity's 24/7 support line and spoke with a member of their team. I'm honestly not sure what the issue was, but they were able to reset something remotely and fix the problem quickly. Everything has been great since!
My husband and I both agree that our internet has never been faster. Our family streams all sorts of things on all sorts of devices, so fast internet is very important to us!
Our Thoughts Post Installation
So far, we love Xfinity. Xfinity has given us more while keeping the user experience simple. I've never had a more user-friendly experience with my cable than I do with Xfinity. From the way the guide is set up to the menu layout and the X1 Voice Remote (We love the Voice Remote!), everything about Xfinity is simple and intuitive.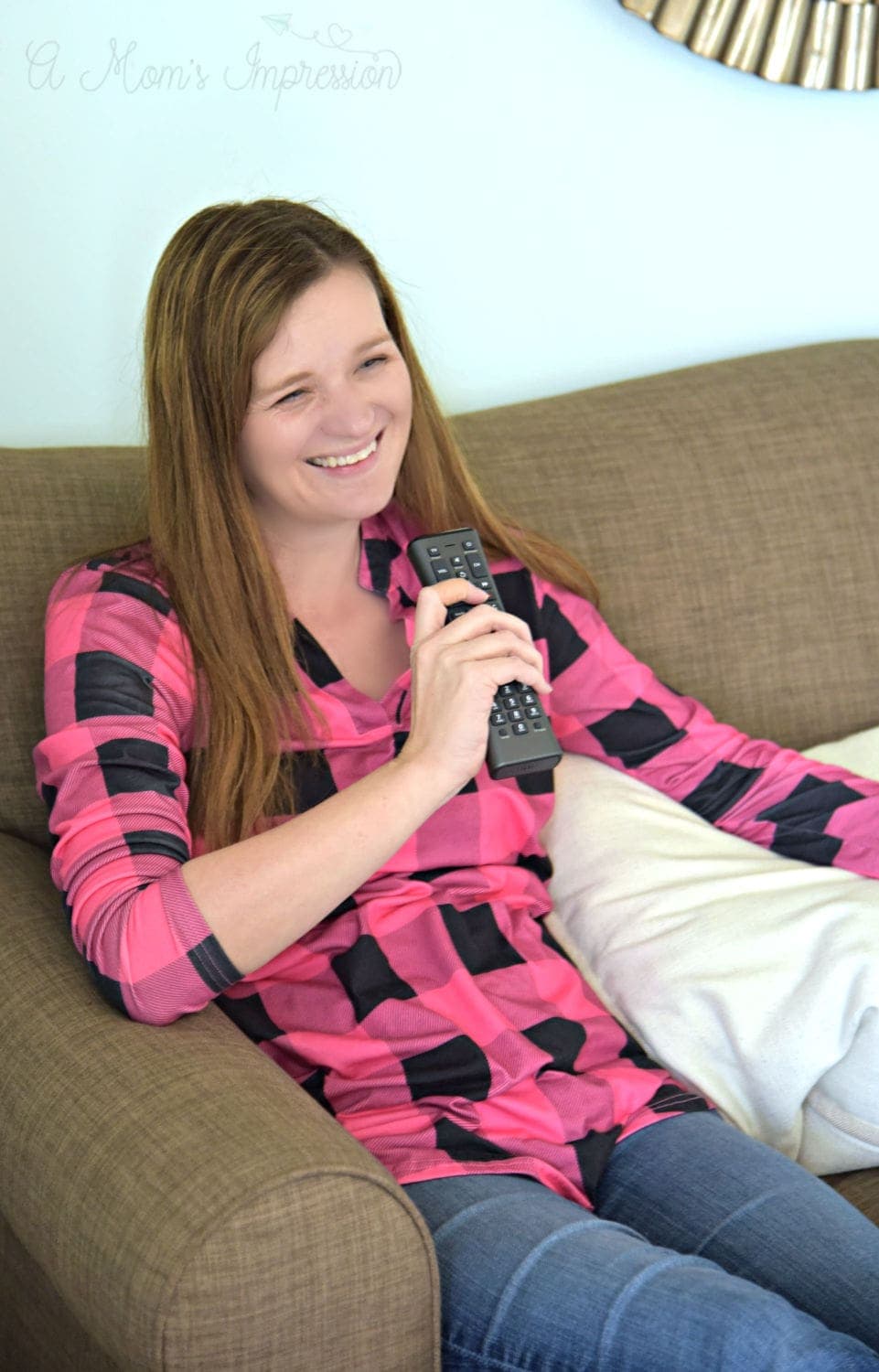 Can we talk more about the X1 Voice Remote?
First of all, it LOOKS cool. It looks like it could pilot a spaceship or something. It's not too big and fits well in your hand. It has an Xfinity button that operates like a "home" button and gets you to the main menu. I can turn my television on and off with it, as well as change the inputs. Plus, I don't need to use the remote that came with my TV anymore — one less remote equals a win for the table next to my couch! However, the voice-activated search feature blows my hair back. Sure, we've all used voice-activated "smart" devices before, but Xfinity seems to be able to do something a little bit more with what they can offer.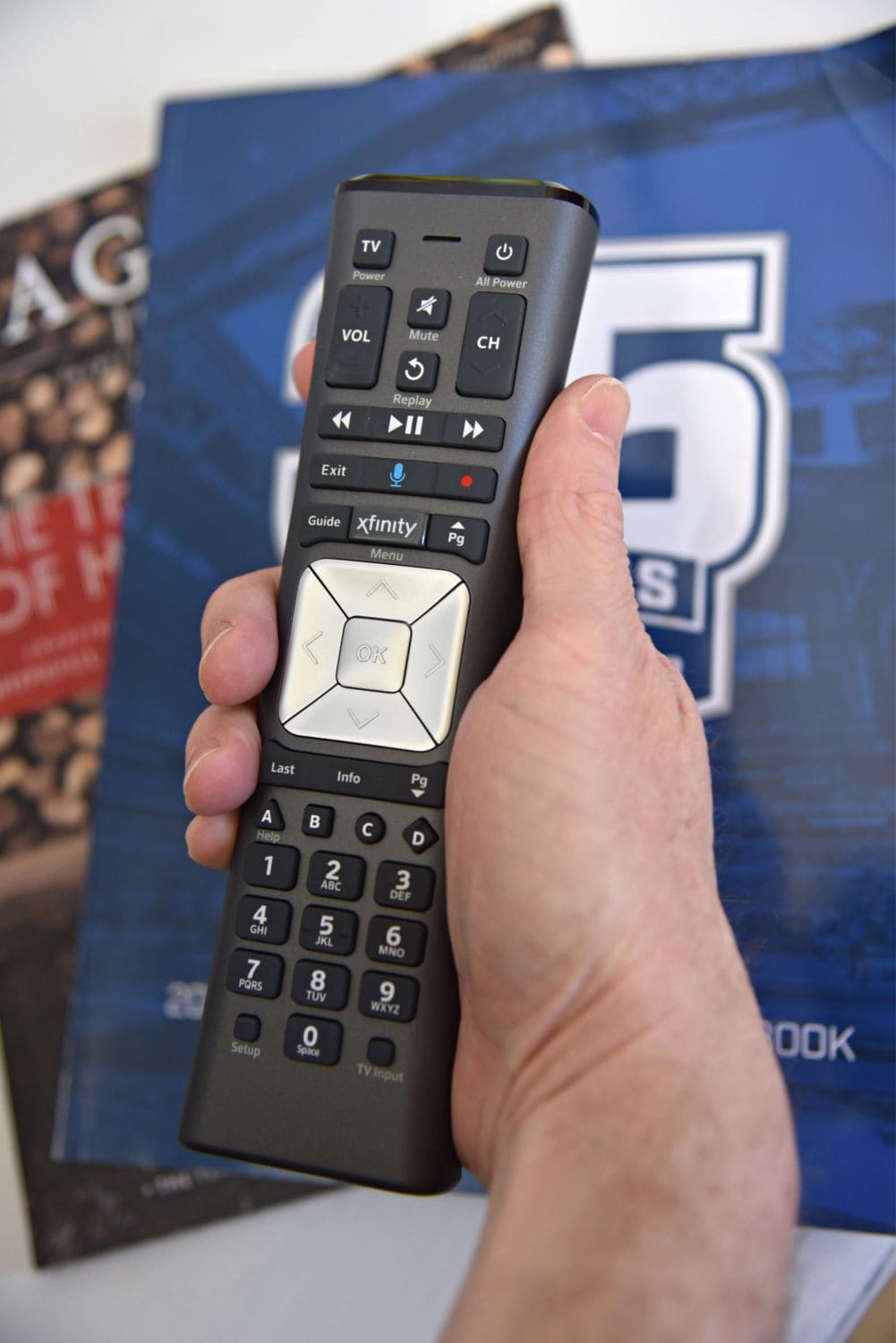 I think the value of the voice-activated search feature is that there is so MUCH entertainment to choose from these days. We have seen a renaissance in the quality of television programming over the past decade, but it has become challenging to wade through everything to find the shows you want. With the X1 Voice Remote, all you need to do is hold down the search button say the name of the show you are trying to find. After you finish speaking into the remote, it will queue it up on your television. Even if you're not sure what you want to watch, the X1 Voice Remote can help you narrow it down. For example, you can say an actor's name (Clint Eastwood movies), a type of movie (Marvel Movies) or even a famous LINE from a movie (Go ahead, make my day). This remote is truly like having an ACTUAL guide in the television universe!
Xfinity stands out in the crowded cable and internet market by respecting customers' time, simplifying the user experience and addressing customer concerns. I've experienced this first-hand!
Call or visit Xfinity today to learn more about their products!