I was provided product for purposes of this review.  All opinions are 100% mine.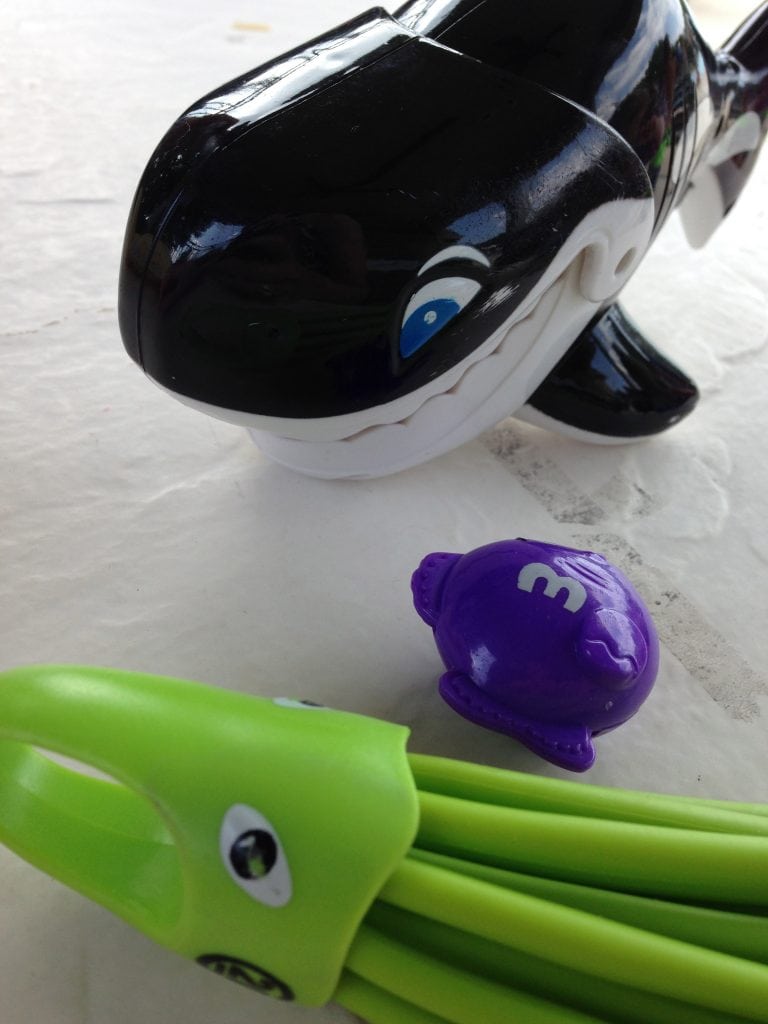 This summer is winding down.  We had a lot of fun memories and many of them incorporated swimming.  My son has gone from a little boy who is hesitant to swim into a more confident swimmer.  A lot of the reason he was willing to be a little more adventurous is because of his swim toys.  SwimWays sent us some fun swim toys that my kids absolutely adored.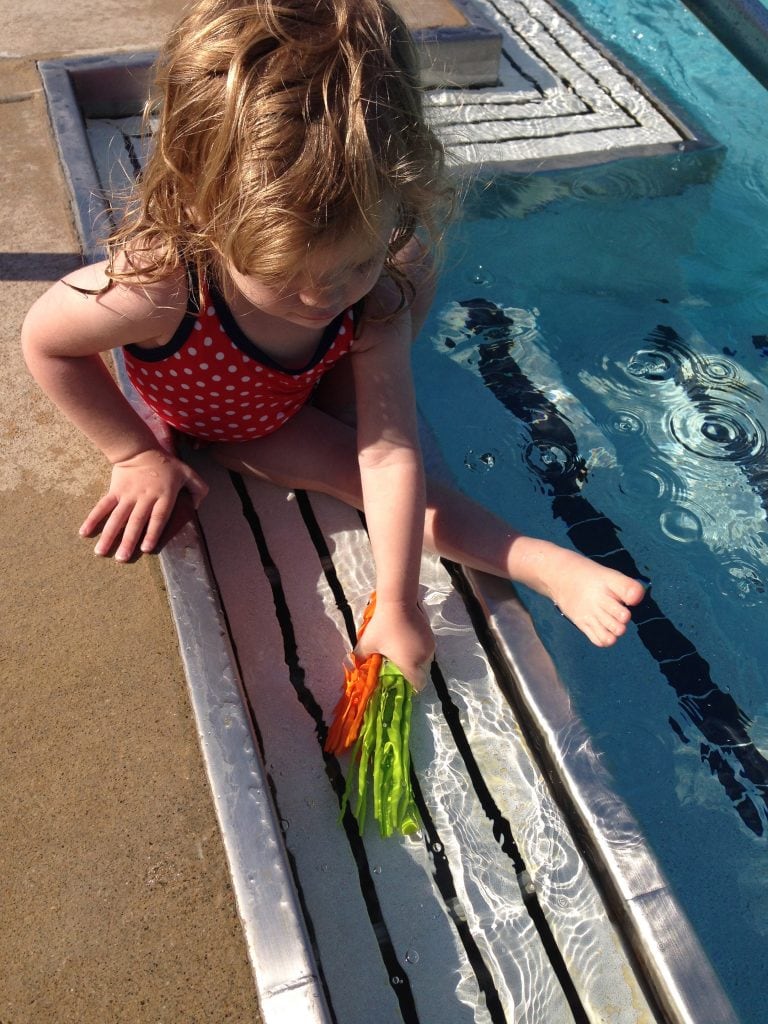 One of my favorite toys we received where the SQUIDIVERS.  I love them because they forced my kids to think about going under the water.  Being new swimmers, we are trying the whole going under water thing.  My daughter hates it, but she is only 2.  My son is just starting to do it and enjoy it.  He started out by jumping off the sides of the pool and going under and now he will throw the squids into shallow water and get them.  I have to say that I am pretty impressed.  This is a far cry from the boy who refused to set a foot in the pool a year ago.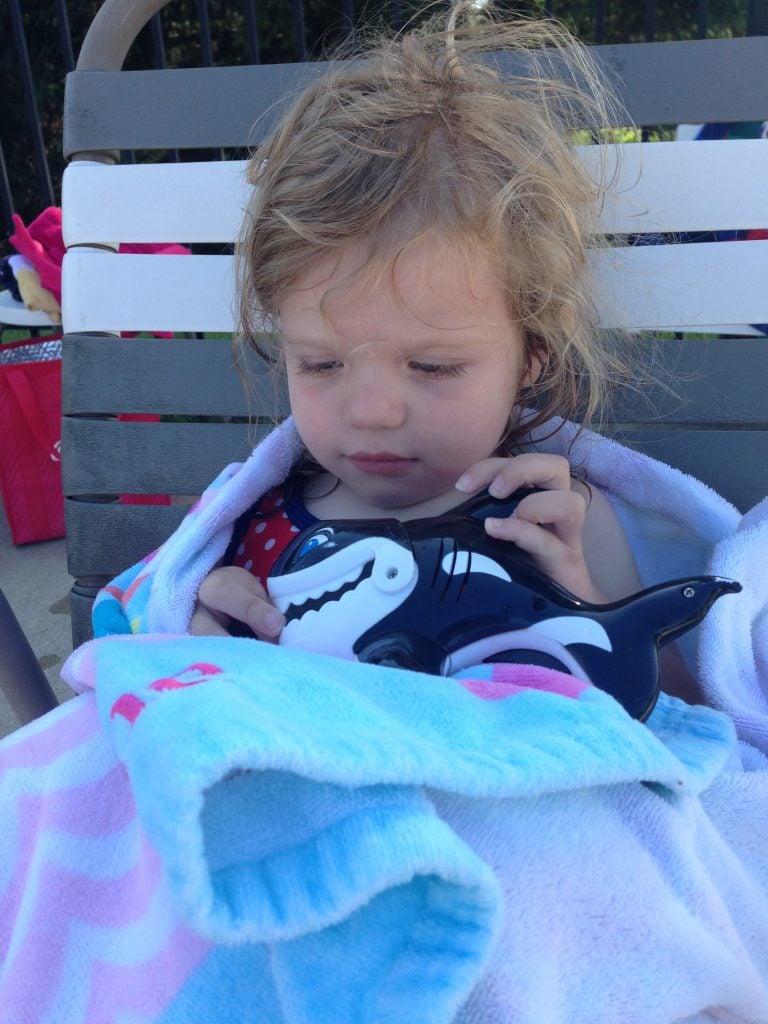 The kids' favorite toy is the Swimways Gobble Gobble Guppies.  My daughter loves it because she doesn't want to dive under the water (and mommy doesn't want her to either).  This toy floats on top.  There are several numbered fish that the shark will gobble up.  There are so many ways you can play with this and turn it into an educational game.  Number identification is high on the list especially for this two year old.  She can count but she needs to be able to identify what each number is.  Caroline giggles every time she makes the shark eat one of the guppies.  It is hilarious.  The kids at our neighborhood pool also love this toy. Of all the toys we bring, this one gets the most attention.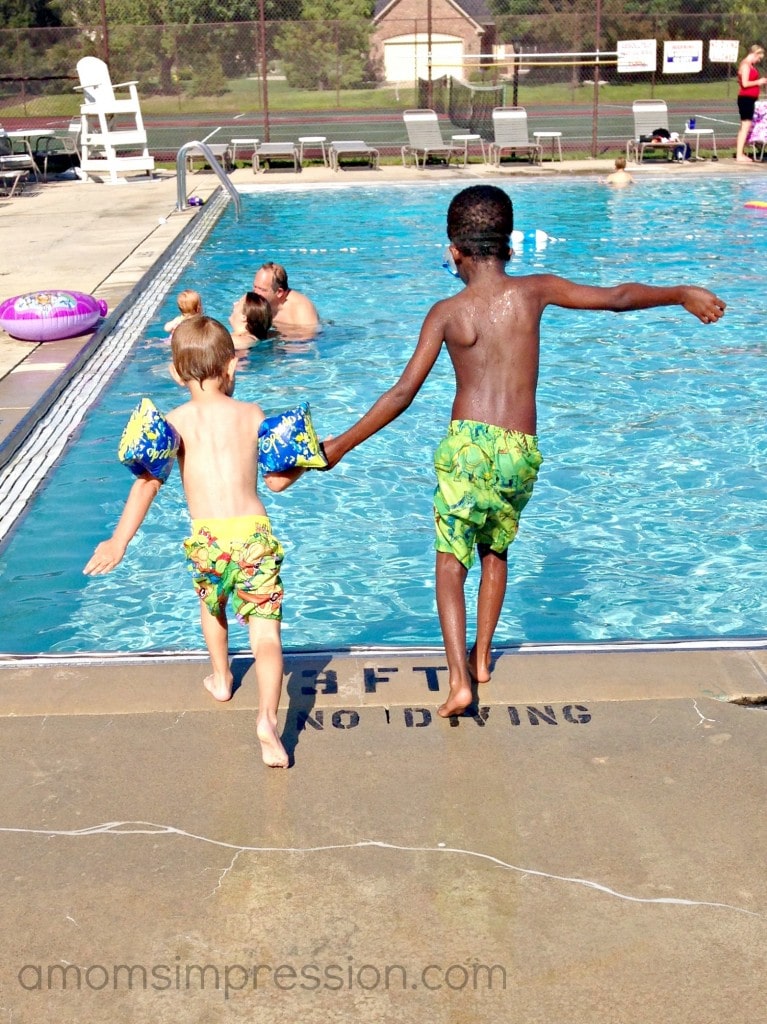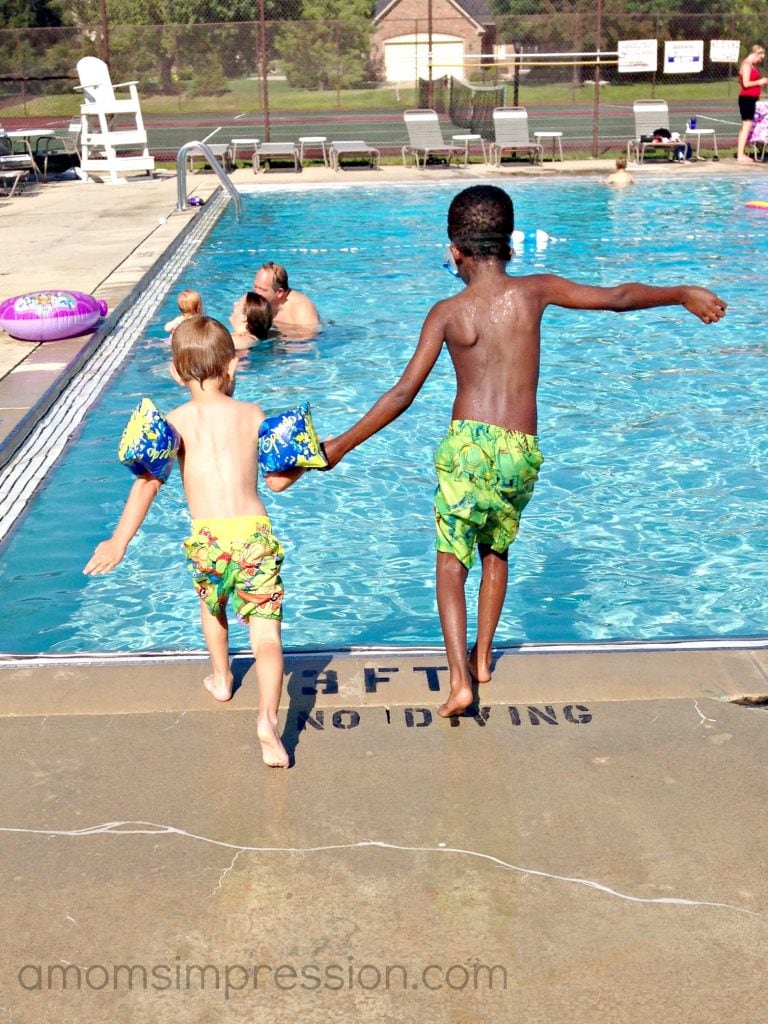 We have loved all of our SwimWays products that we have reviewed this summer.  I just received another one for myself that I hope to share with you soon! Trust me adults, you will love it!
For more swim products be sure to visit SwimWays online.
What are your favorite pool products for kids?