This post was sponsored by Best Buy, all opinions are mine.  
Are you looking to upgrade your outside space in a major way? Check out the SunBrite Veranda Series Outdoor 4K Television!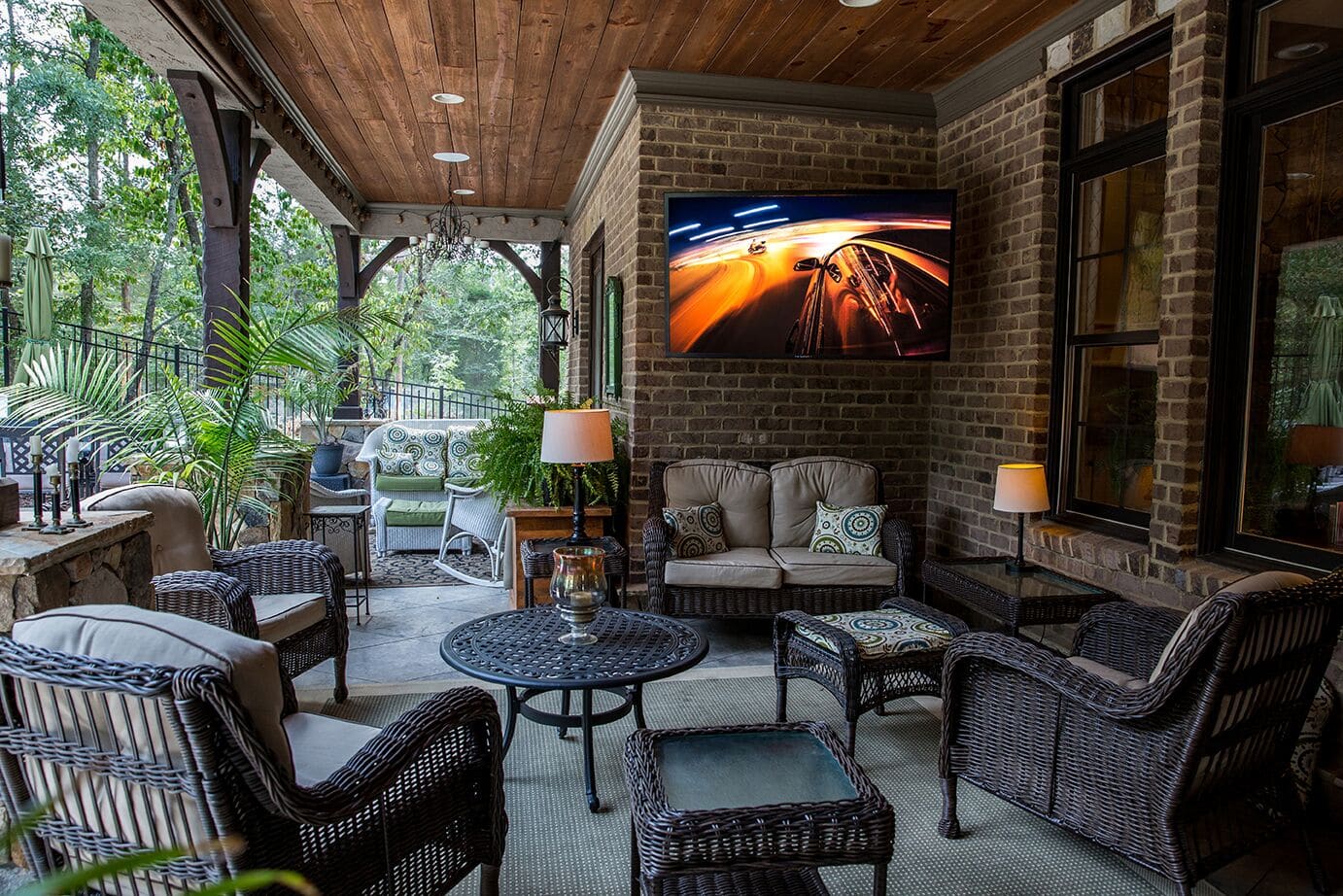 I live in the Midwest.  The winters are long, cold and dreary.  But finally, the sun is shining and I've put my winter clothes in storage.  I am ready to spend as much time outside as possible!  I feel really lucky because I love the outdoor living areas of our house.  We have a beautiful backyard, a screened-in porch and a really nice patio to hang out on.  We eat dinner, entertain friends and enjoy the great weather back there all summer long.
Sunbrite Veranda Series Outdoor 4K Television
But, like any homeowner, I am always looking to upgrade my living space, whether it is outside or inside.  This is why I was pretty pumped to hear about the SunBrite Veranda Series Outdoor 4K Television.  I honestly didn't even know that there was a legitimate weatherproof television that you could keep outdoors all year long, no matter where you live.  Surprise, there is!  The SunBrite Veranda Series TV is built for full shade outdoor living areas, so now you can binge on all your programs and shows while enjoying the fresh air outside!
How Do You Make A TV Weatherproof?
This TV is designed to be able to stand up to any weather that you may encounter in North America.  This includes rain, sleet, snow dust, insects, humidity and salty air. It is able to do this by sporting a powder-coated rust-proof aluminum exterior that gives it an armor to deal with all of the outside variables. It also has a large, weatherproof media bay that enables you to store and hook up all your media players in a safe and easy manner.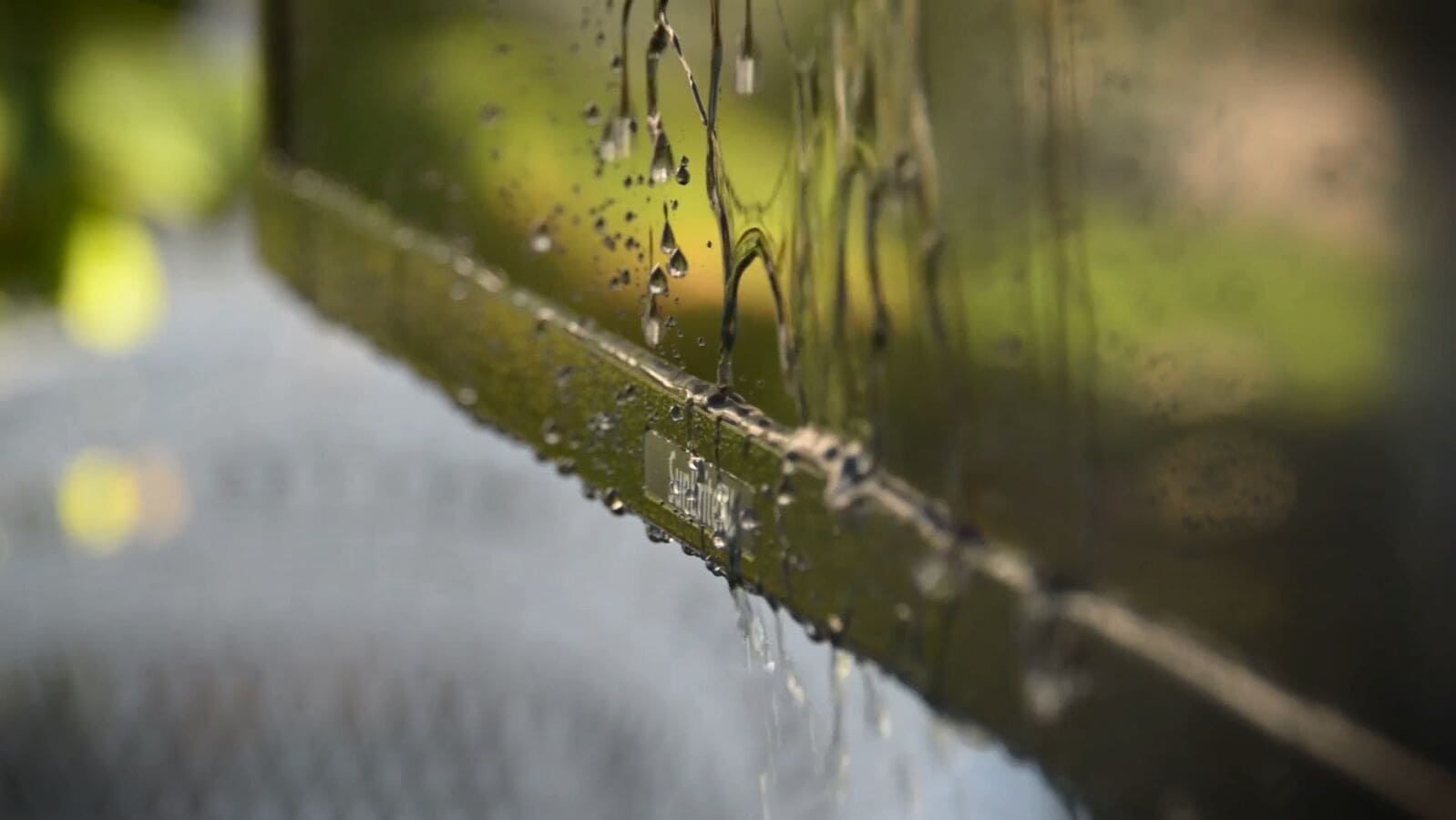 Besides the weather, another problem that an outdoor television may have is that it is hard to see the picture in brighter environments.  The SunBrite Veranda series solves this by making their picture 50% brighter than a standard television!   So you will be sure to not miss a moment of the action with a bright, vibrant picture coming through crystal clear with 4K UHD with HRD.
The Veranda series is available in 43″, 55″, 65″ and 75″ sizes, so no matter what your living space or budget is, you will be able to find something perfect for you and your family.  From chilling out while watching your latest reality TV show or entertaining a large crowd to watch the big game, this television is a great way to upgrade your home!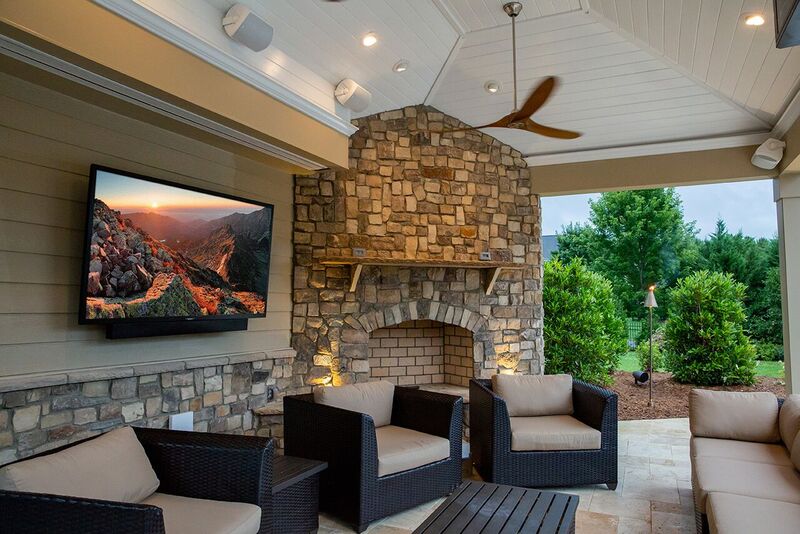 Getting one of these cool TVs is super easy, just head to Best Buy online or at your local store.  Best Buy's staff is always on hand to answer any questions and to help you in any way you need.  I'd absolutely love to put one of these TV's in our screened-in porch.  Now I just have to talk my husband into it! I'll just convince him that, from now on, the best seat in the house is actually outside!