This post is sponsored by Playtex.
Its hard to believe in 2 weeks my son will begin kindergarten.  It seems like just yesterday I was heading to the hospital to become a mom.  Now I am watching him grow up and become an amazing little man who is full of curiosity and who loves his family, especially his baby sister.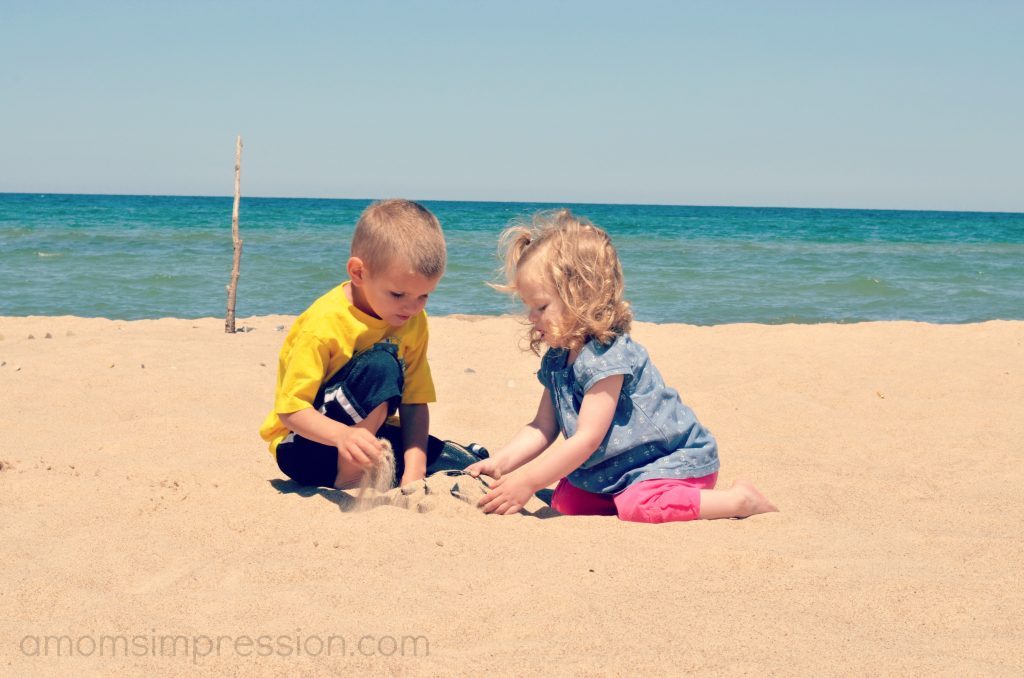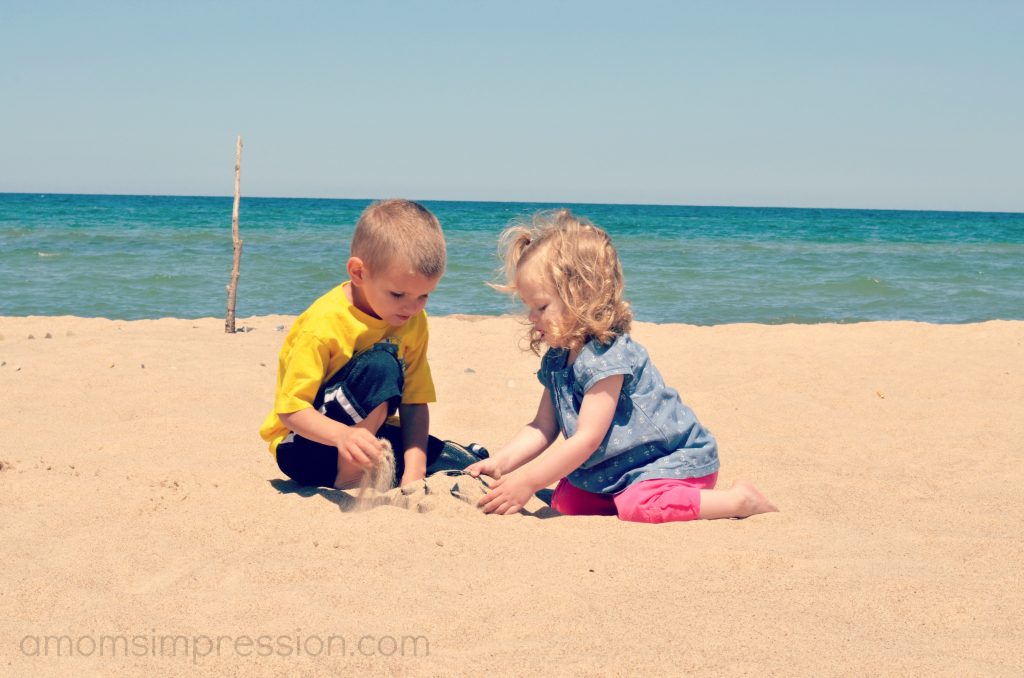 This summer has been amazing!  We started off with a visit from my parents and a trip to Lake Michigan.  We sat on the beach and ate lunch and just enjoyed each others company.  It was a beautiful day!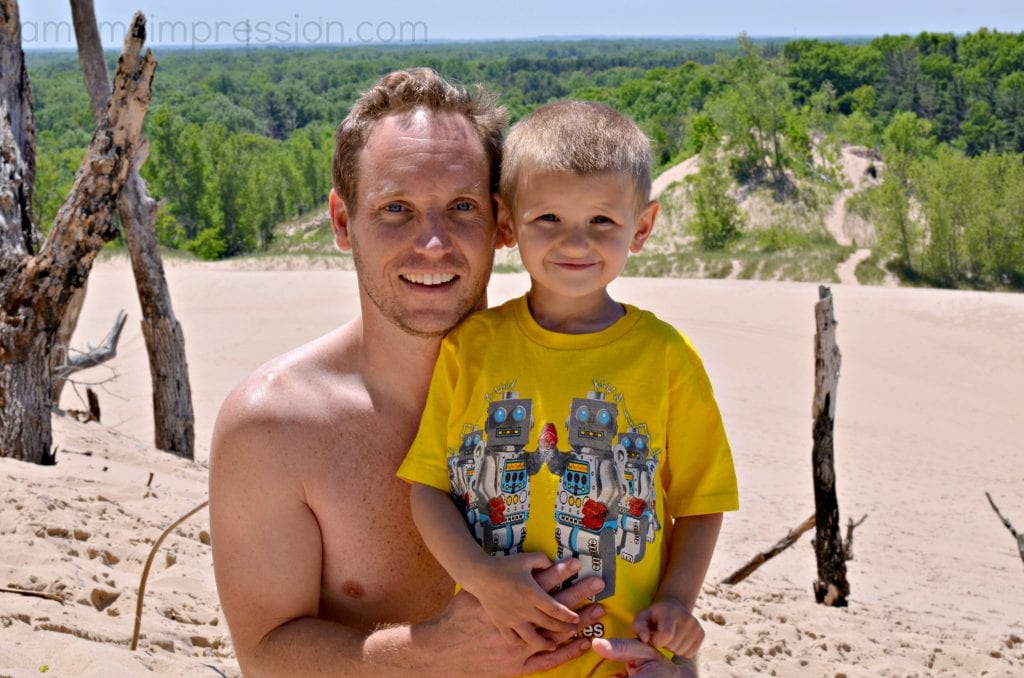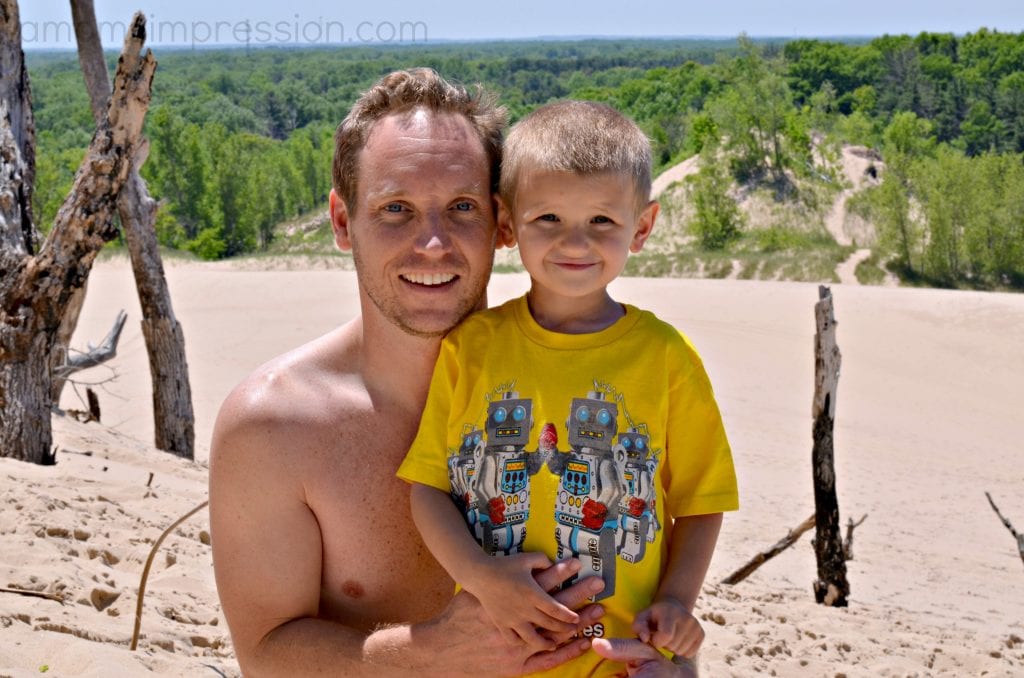 Sometimes life give you unexpected trips and this summer was no exception.  The kids and I took a last minute trip home to Idaho to go camping with my family.  While it isn't our first time to camp, it was Jonah's and Caroline's first time to go fishing.  My parents took them out on their awesome fold-up boat.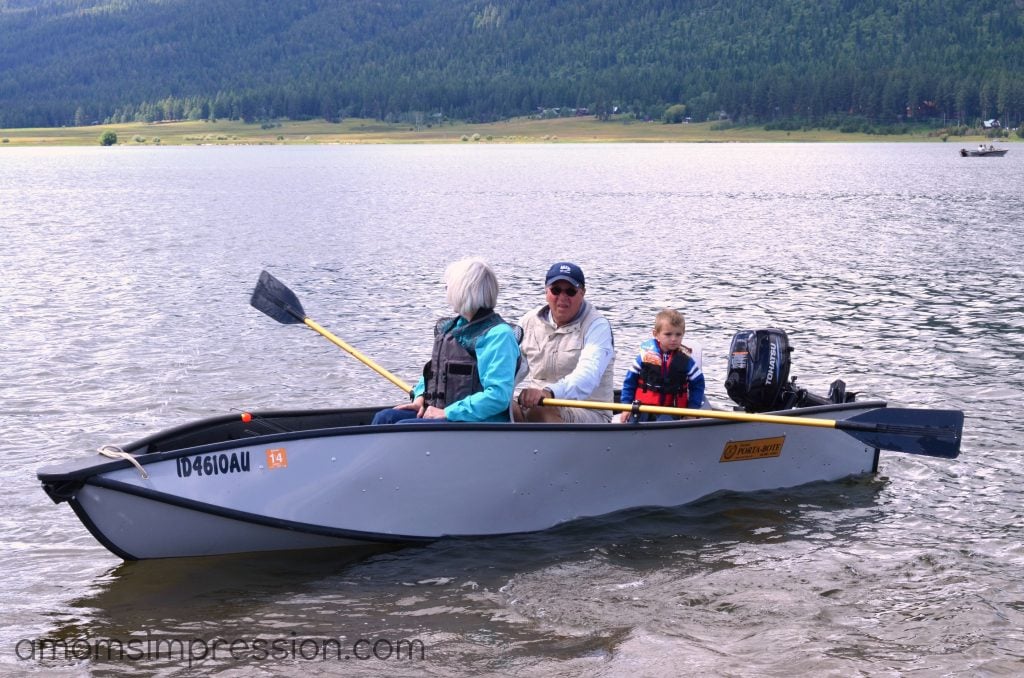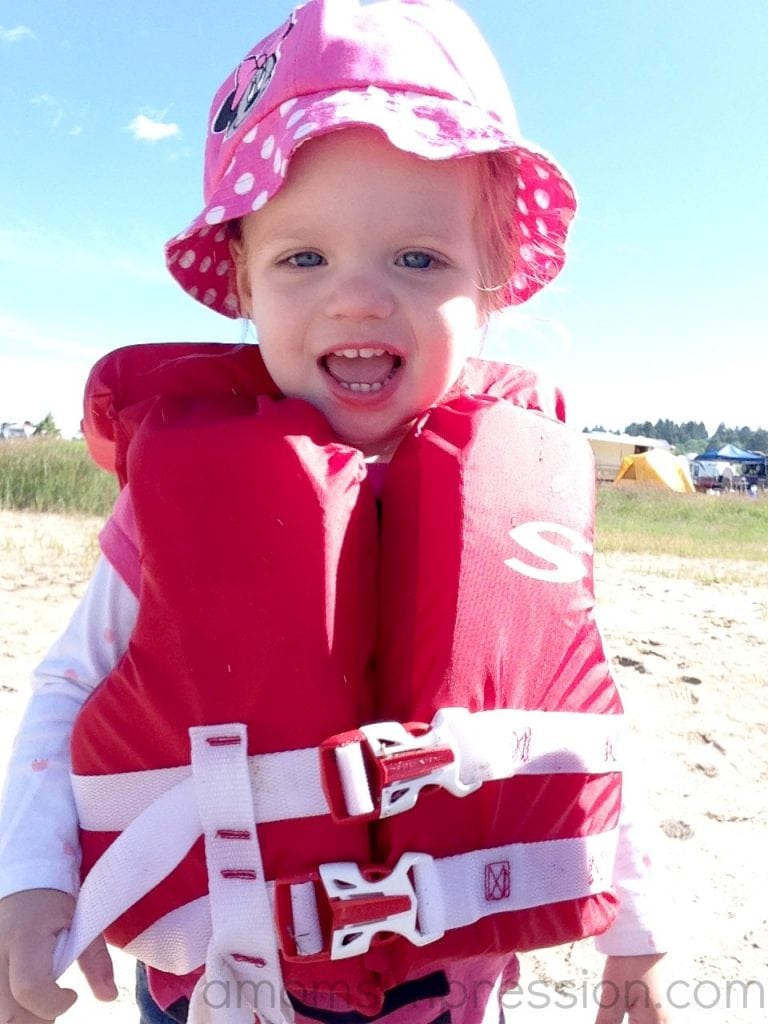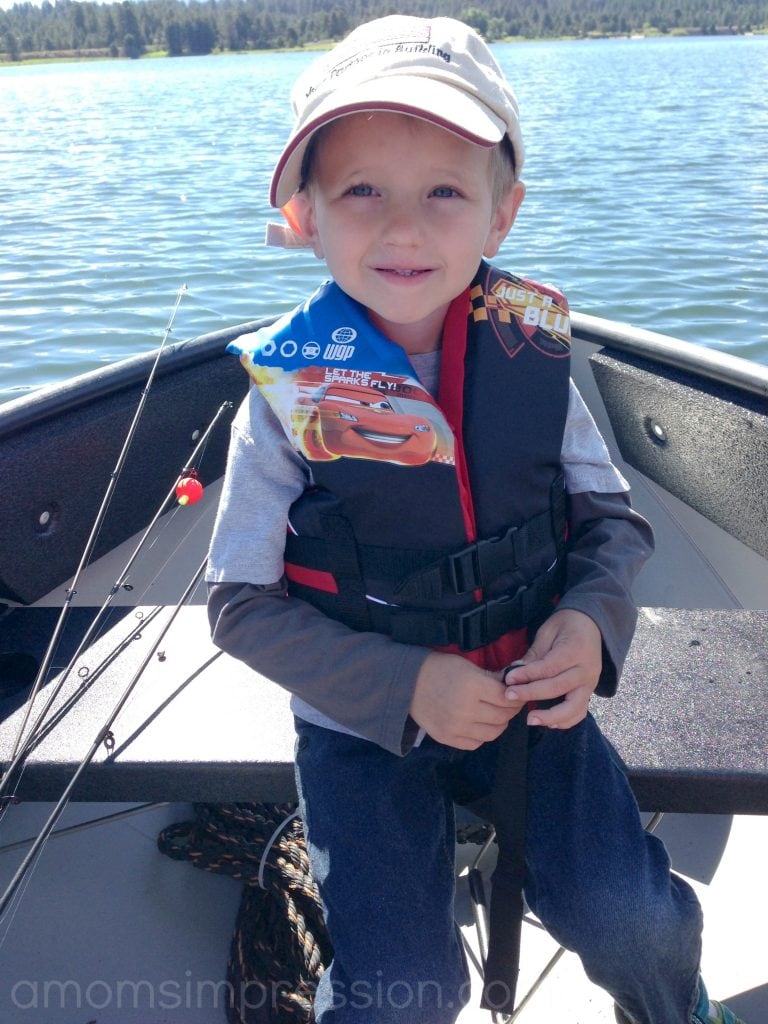 And while the fish weren't biting, the kids loved going out and trying to catch them!  Jonah won the award for the largest piece of "sea weed" caught!  He was very proud of it.  We had a lot of fun sitting around the fire, making s'mores and spending time with our family.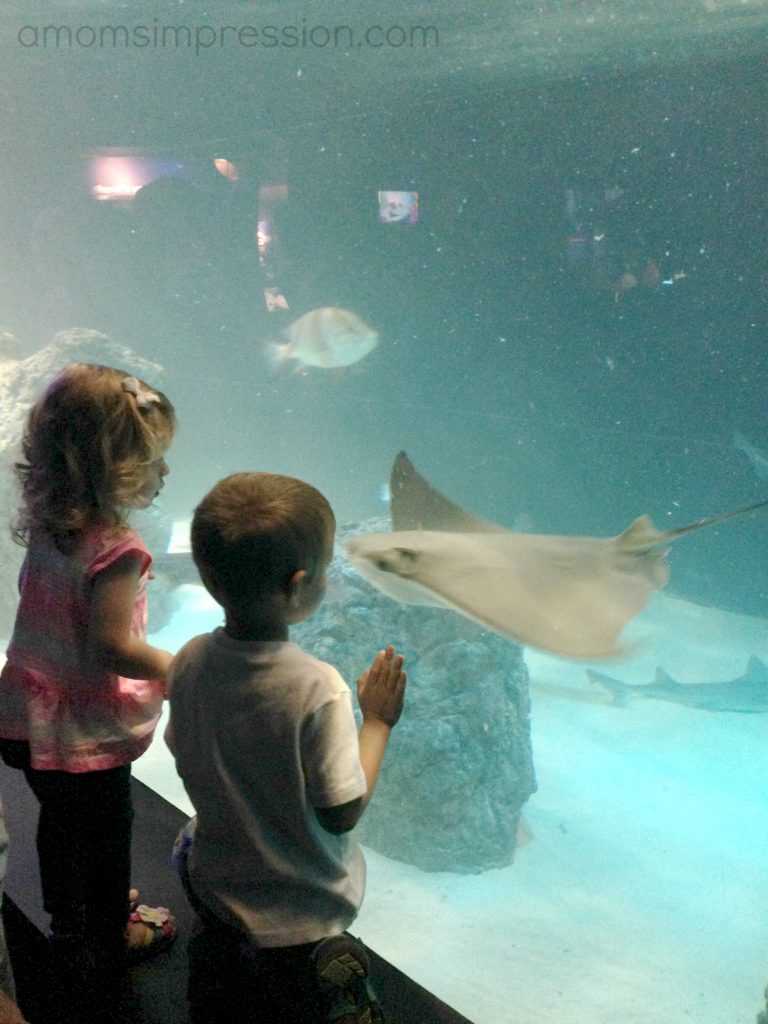 We have been keeping busy with trips to the zoo, playing in the park, going to the gym, and swimming… a lot of swimming at our neighborhood pool.  We have had our cousins come over spend the night and jump hand-in-hand into the pool together!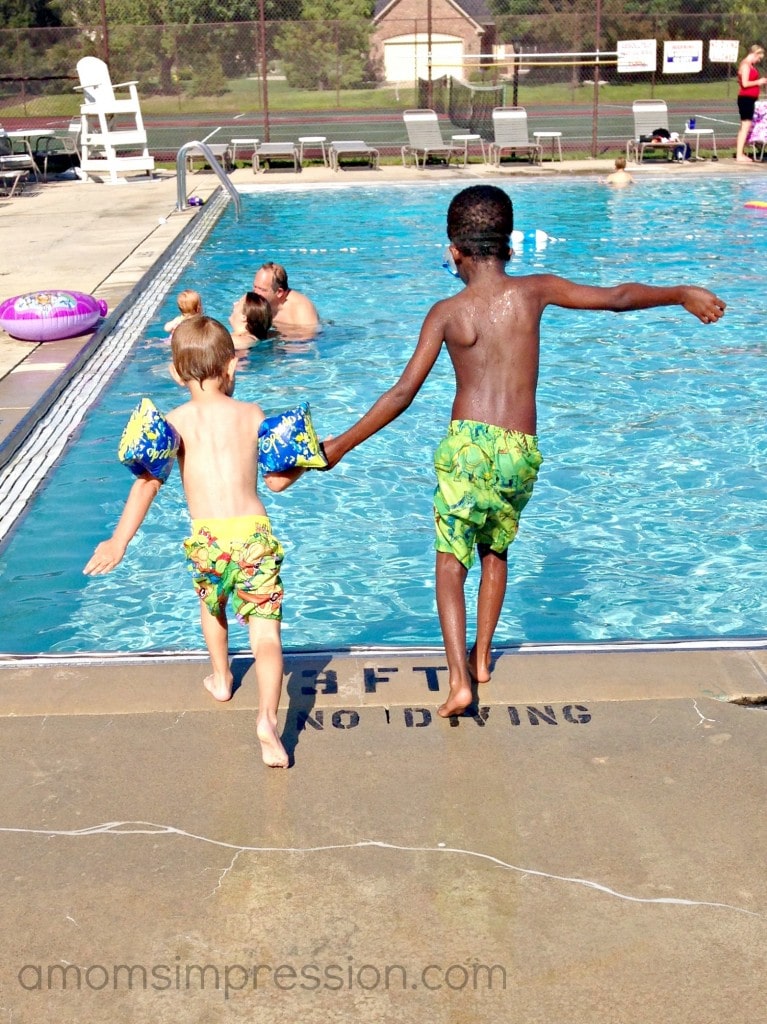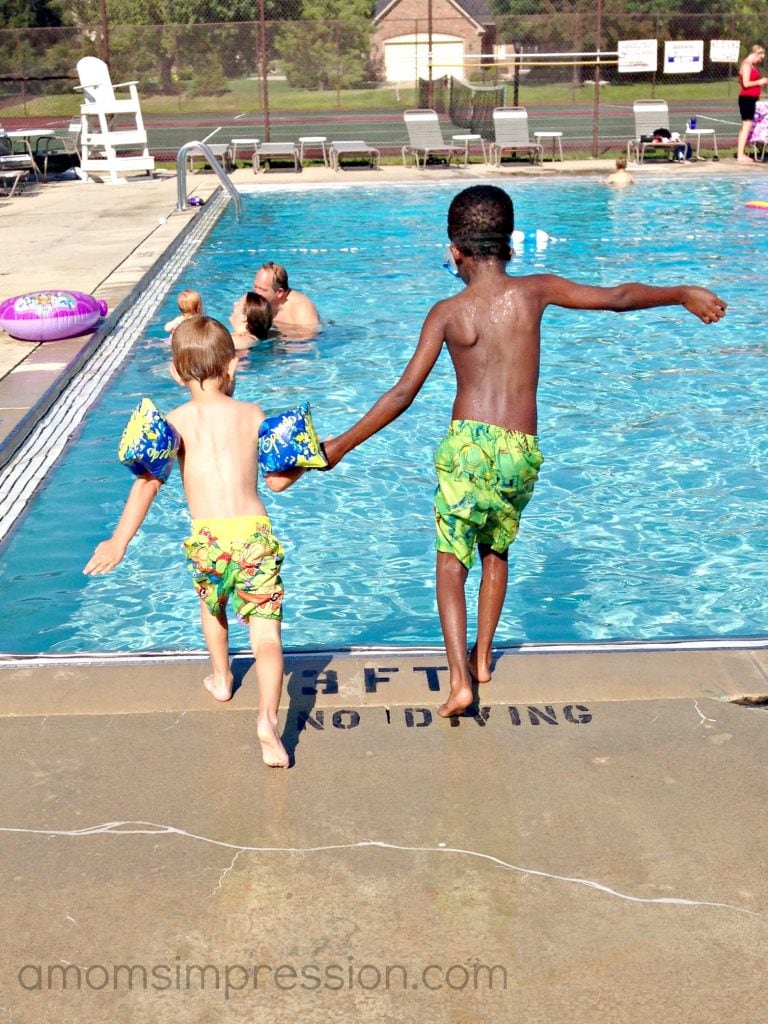 The fun hasn't stopped yet.  Before school starts in two weeks (gulp!) we will be visiting a goat farm in St. Louis.  I am really excited for the trip.  The kids and I love animals and getting up and close to some is going to be exciting.  When we get back we will have to start getting ready to go back to school.  I start back on the 30th and Jonah starts on the 1st.  This summer flew by, but we will always have the memories and pictures. I am going to need a lot of support in the coming weeks because I am having a hard time with my little guy starting school.  Luckily there are a lot of resources out there to help.  My friends have been great, but most haven't sent a kid to school yet.  I have gotten a lot of support from fellow blogger and loved reading some of their stories on the  Playtex Baby Mom Trust Facebook page. This site features some great stories from moms who are seasoned pros as well as brand new moms.  There is something for everyone!  I am a contributor for the site so I would love for you to stop by and visit!
Ok… I am back to breathing practice for the next couple of weeks.  Wish me luck! 
What summer activities have you done with your kids this summer?  Do you have any fun trips planned?