Thank you to Gain for sponsoring today's post. All opinions are 100% my own.
I can not believe how beautiful the weather has been here in Indy this past couple of weeks. The humidity hasn't been too bad yet, the sun is shining, and there hasn't been a rain cloud in the sky! Needless to say the kids and I have been spending a lot of time outdoors.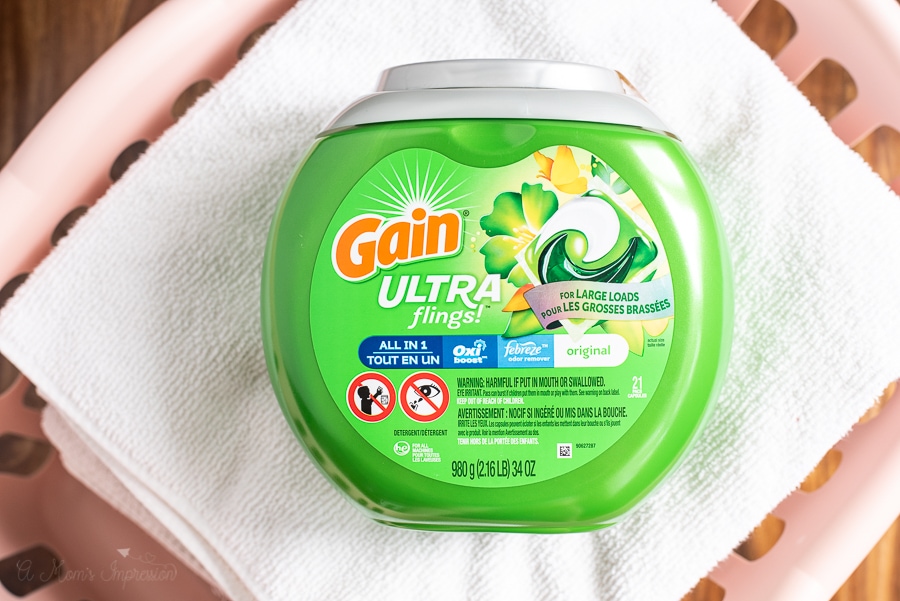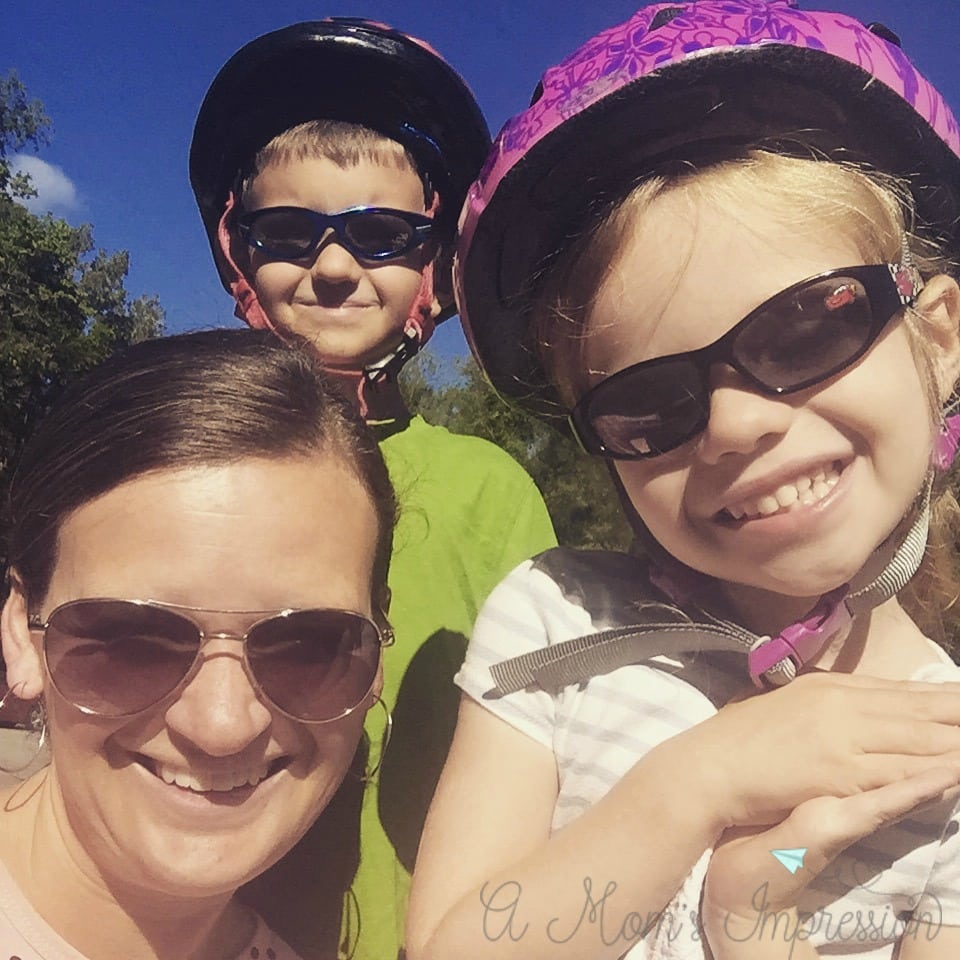 I remember being a kid and playing hard during summer break. Some of my favorite memories with my mom and dad happened over the summer break. This year looks a little different than normal, but that isn't going to stop us from having our normal fun! This summer we are staying close to home and our normal travel adventures will need to wait. Instead we will get out our art supplies, blow up the pool, work in the yard and ride our bikes around the neighborhood.
Needless to say, we have been having a lot of fun lately and our laundry is proving it! My personal laundry seems to be exploding, that will happen when you work out a couple times a week, do yard work, and hang out at the pool. A clean outfit is needed for everything. Combine that with my husband and kids' laundry and I have been doing twice the amount I normally do.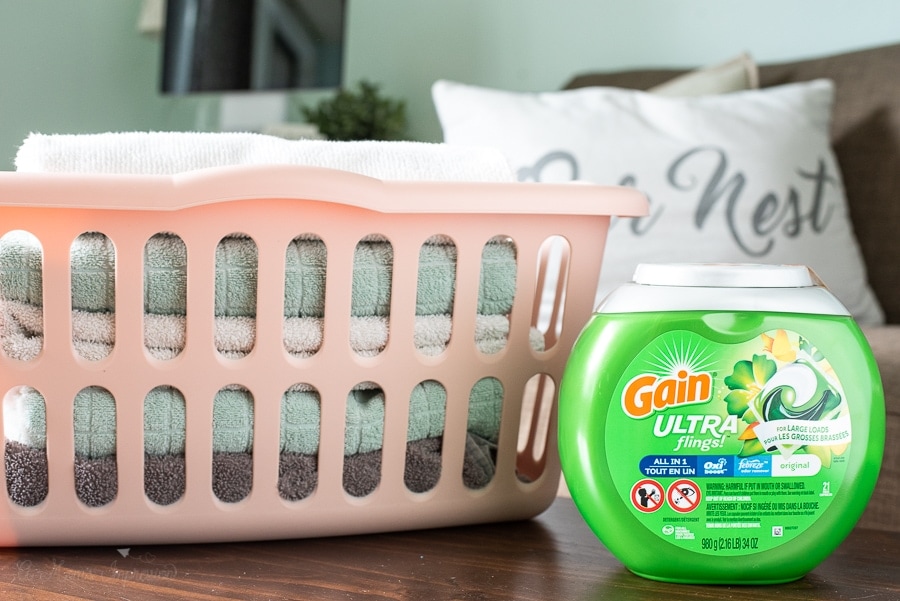 Thank goodness we have Gain Ultra Flings! Laundry is no match for these little guys! It only takes one Ultra Flings pac to clean an entire large load of smelling laundry transforming it into a fresh-smelling Gain Original scent pile of clean clothes. In fact these little Gain Ultra Flings have 3X the scent power as the original Gain Flings!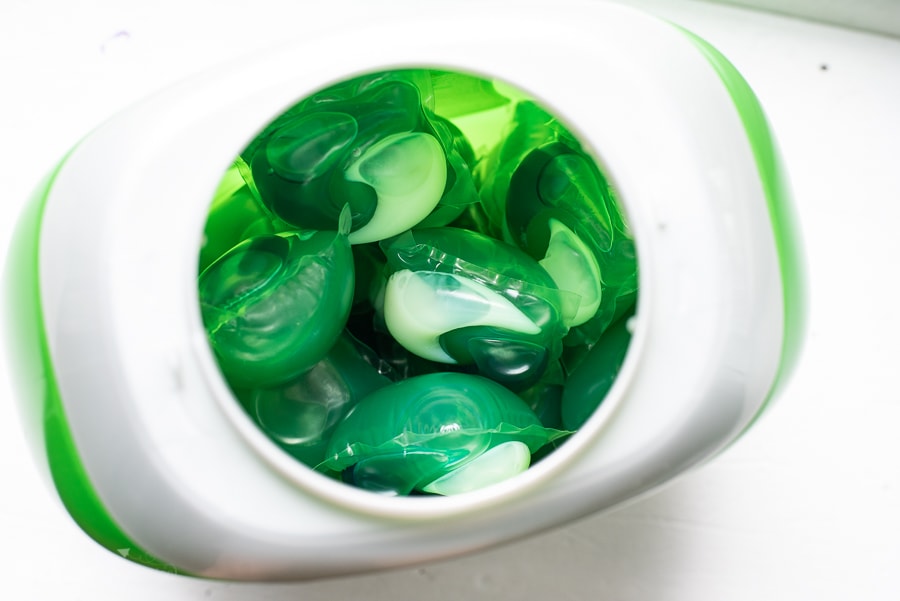 Not only does my laundry smell good, it feels good too! Gain Ultra Flings contains double the Oxi Boost and Febreze (when compared to original Gain Flings), and triple the freshness power, it is effective on the toughest laundry and the smelliest laundry you can throw at it. It works well in my HE washing machine, dissolving completely, even in cold water. They even work better with cleaning and freshness power compared to Gain liquid detergent.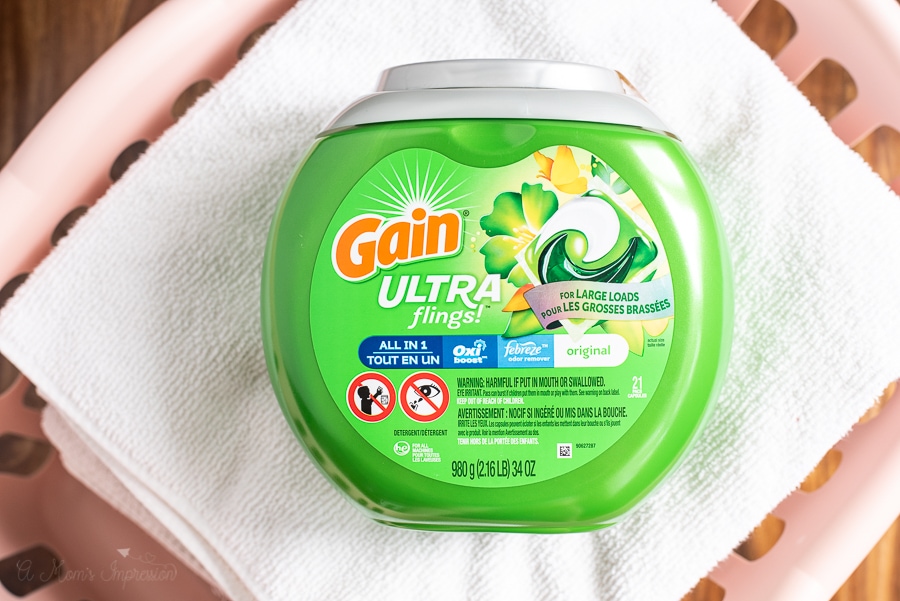 Kroger Coupon Offer
Right now you can get a great deal on Gain Ultra Flings when you download this high-value $2 off coupon to use at your local Kroger store. It is the perfect time to stock up to ensure you always have one available for all your summer laundry! Click here to download your $2 off coupon!
Summer Bucket List Printable
Are you ready for an epic stay close to home summer with your kids?  I created a fun Bucket list printable with activities you can do at home or close to home. We have eight weeks left before the new school year starts and we want to make the most of it. I created a list of 25 fun activities you can do with your kids and made a printable so you can check them off as you go along. Click here to print it off!
Have fun together and don't be afraid to get a little dirty, you always have Gain Ultra Flings for clean and great smelling laundry!
What fun plans do you have with your kids this summer?