I received compensation from Bayer Consumer Health, makers of MiraLAX® to write this post. MiraLAX® is a laxative used to treat occasional constipation. All opinions are entirely my own. #EaseTheDay #CollectiveBias
I have been focusing a lot on creating healthy habits since I turned forty last year. Overall health is becoming more and more important as I start feeling my age. It used to be that I could eat anything I wanted and not care, but those days are quickly disappearing.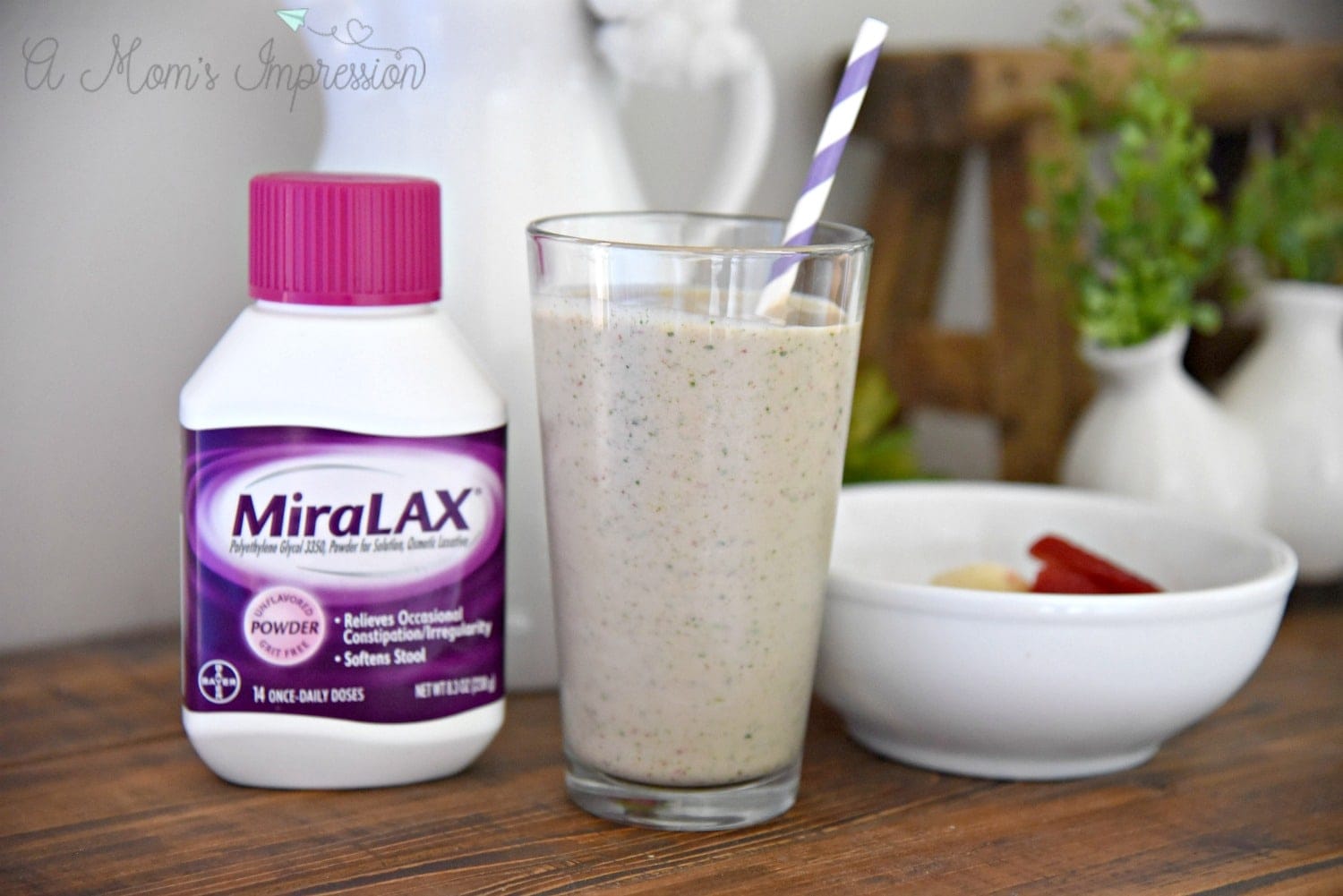 It happens to me just like it happens to everyone else.  Sometimes it is because I am traveling. Sometimes because I have a change in my diet.  Sometimes it seems to happen for no reason at all! I will experience occasional constipation. This can be frustrating and uncomfortable. It often feels like there is nothing you can do but wait for nature to take its course.
Luckily I have found a product that works for me!  When I need a little help, I turn to MiraLAX®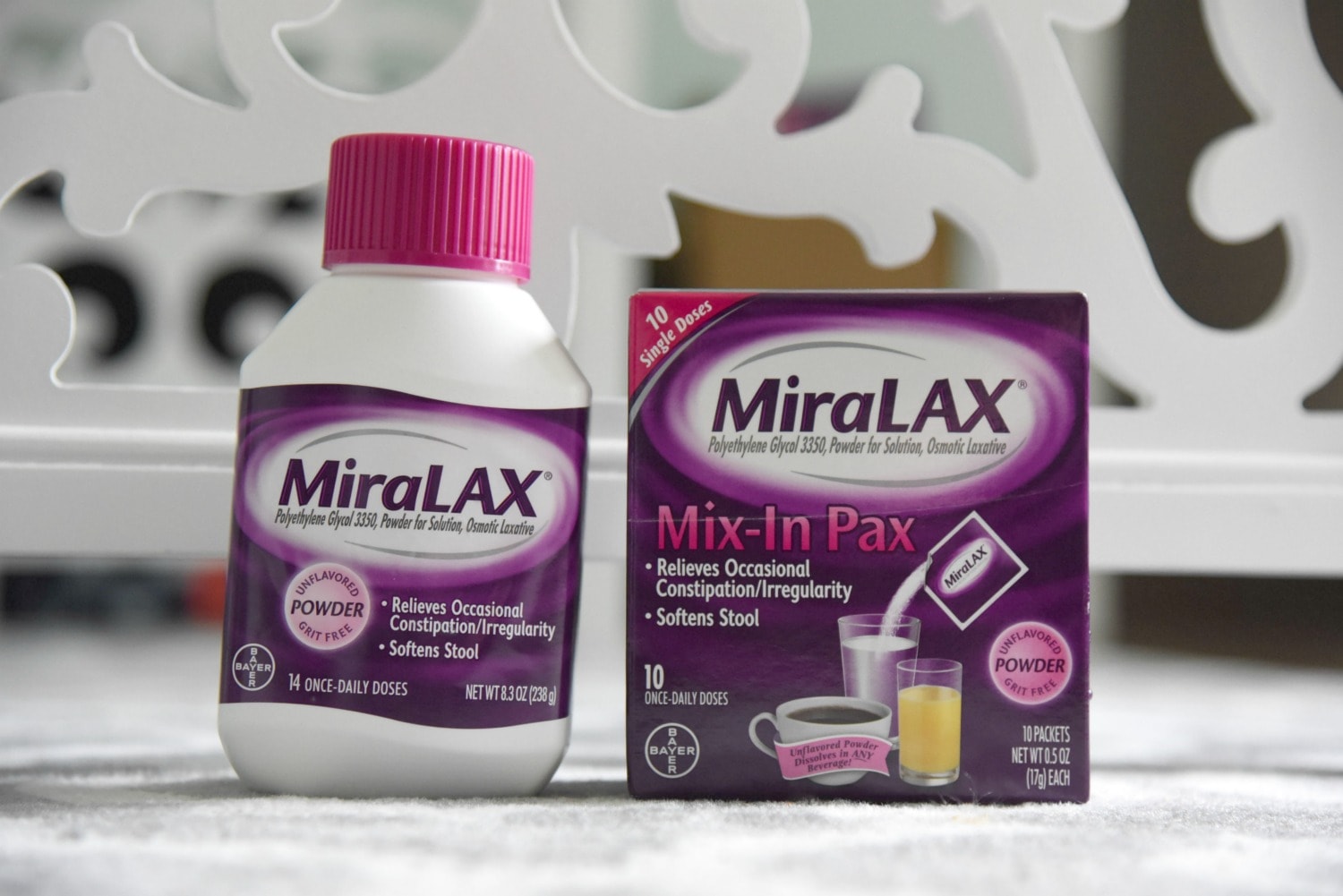 The reason that I love to use MiraLAX®  is that it works with my body and its natural digestive process. Stimulant laxative pills will forcefully stimulate the nerves in your colon to make your body go. MiraLAX® is different from these stimulant laxatives. Used as directed, MiraLAX® naturally works with the water in your body to hydrate and soften unblocking your system. It uses the water in your body to work and provide relief. Best of all, it doesn't taste like anything. It is easy to mix it in with my favorite beverage and forget that it is there.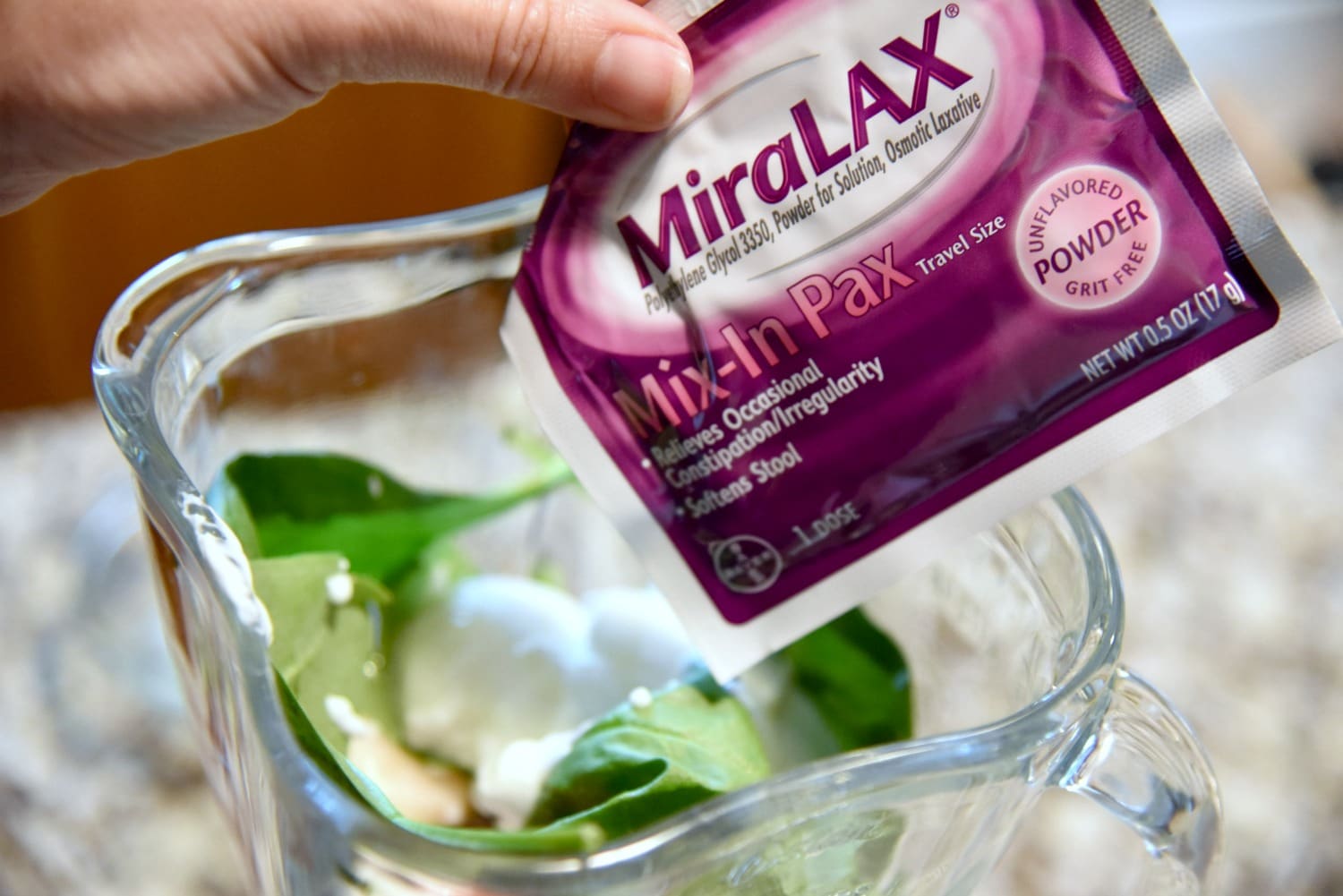 I have found that MiraLAX® has always been a safe and effective brand that I have been able to trust.  I like that it is easy to use that it is easy on my body. I also love the MiraLAX® Mix-In Pax®. This product comes with 10 or 20 pre-measured doses for your convenience.  These are great to travel with or for people on-the-go.
Another great thing about MiraLAX® is that it can be used in many different beverages.  Obviously, you can just pour it into your favorite drink. This is always an easy and tasty way to go.  But I love smoothies and have found that putting my MiraLAX® into them works great as well!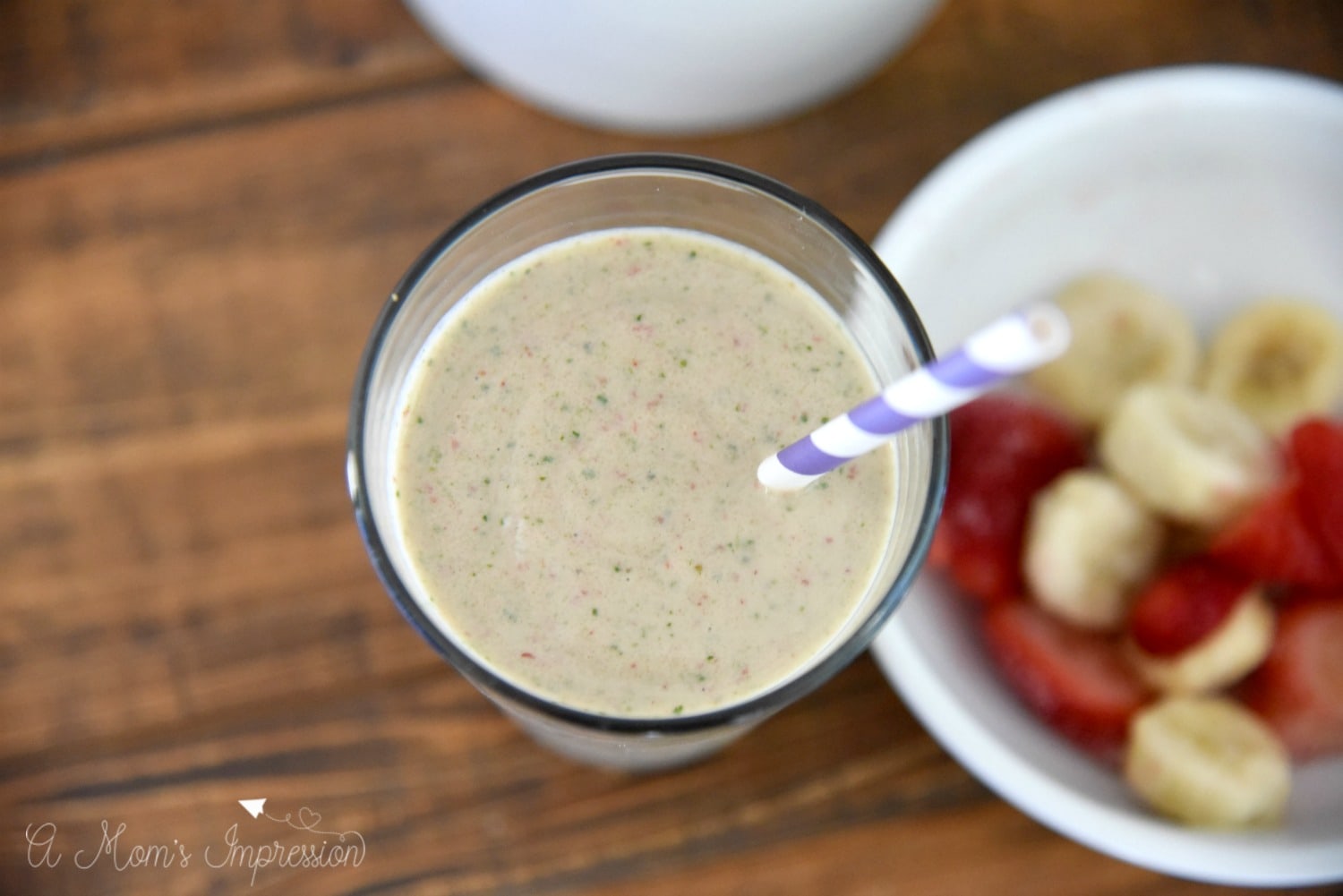 My favorite recipe to make to help when I need a little help to get things going is this easy Strawberry Banana and Spinach Smoothie.  It is quick and easy to make and it tastes so good. I love the benefits I get from the spinach, and the tart taste of the Greek Yogurt gives it just the right kick.
Strawberry, Banana, and Spinach Health Smoothie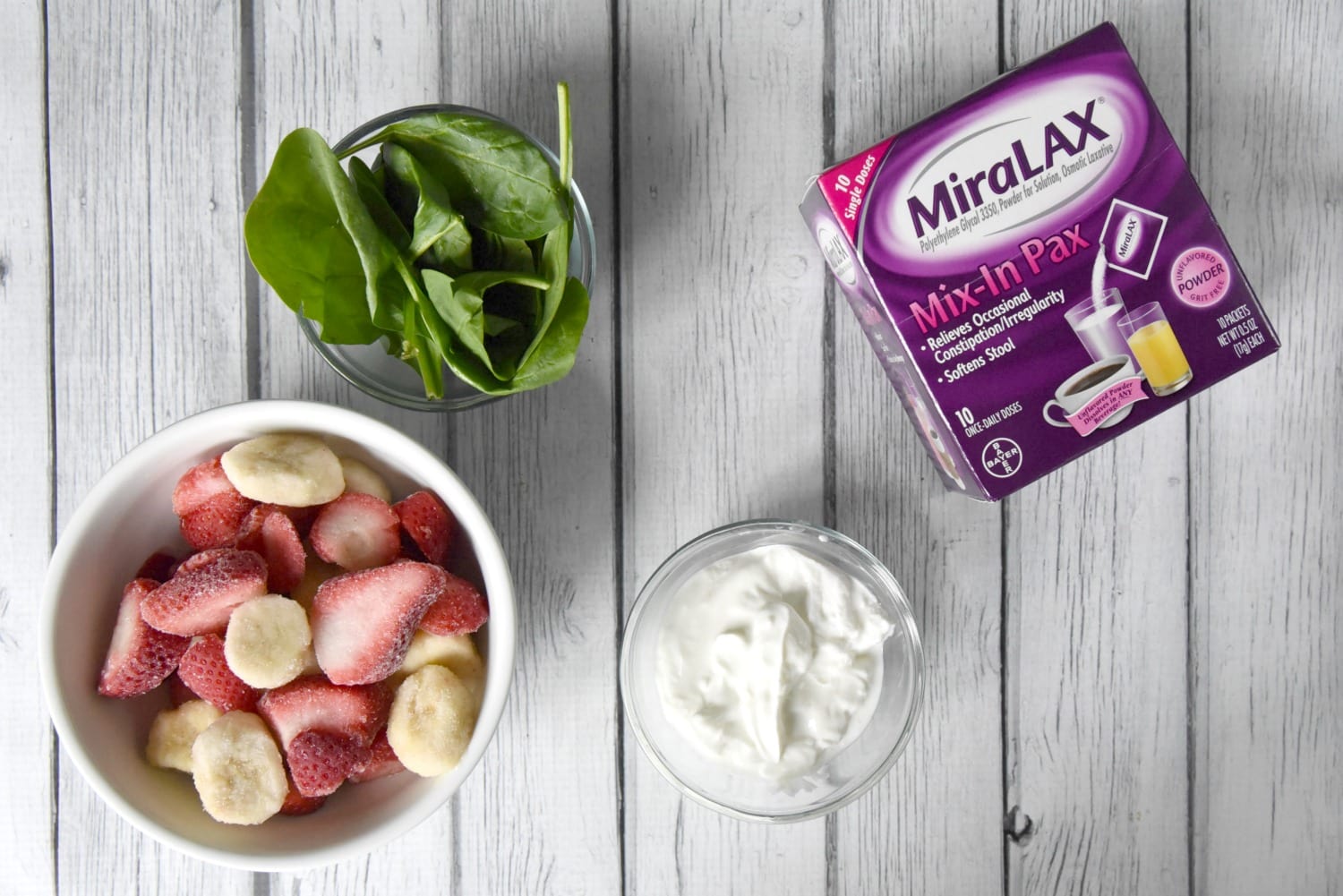 Ingredients
1/2 cup Greek Yogurt
3/4 cup water
10 ounces frozen strawberries and bananas
1/2 cup spinach
Tip:  This smoothie can have MiraLAX® added to it when you need occasional constipation relief.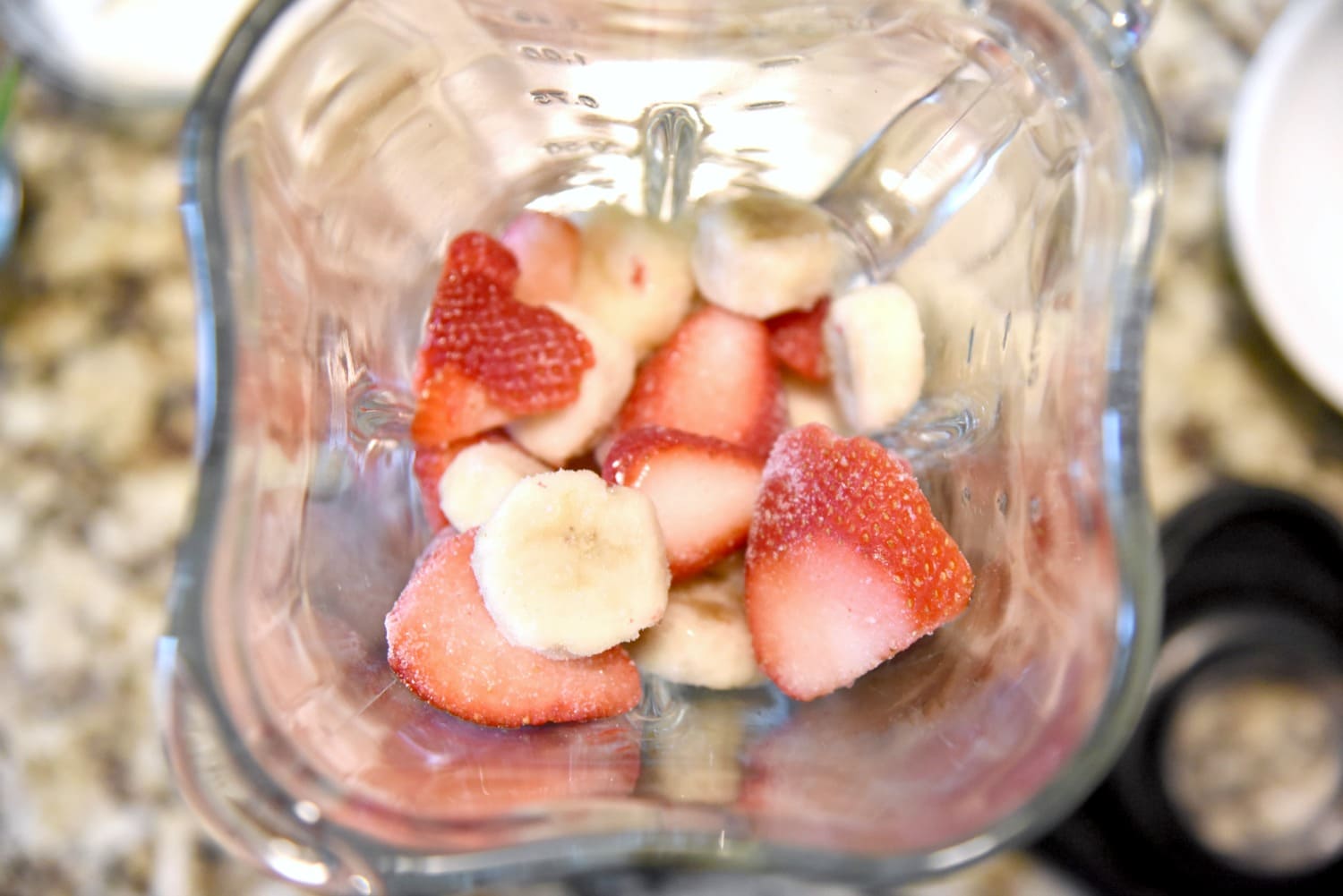 Directions
Combine all ingredients into your blender and blend until smooth. Enjoy! Get a printable recipe below.
If you experience occasional constipation, be sure to try out the natural process of MiraLAX® to help you out.  Now, with these $2 off coupons, you have a great opportunity to save some money on any MiraLAX® product on your next shopping trip.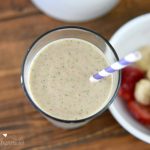 Simple Strawberry, Banana and Spinach Smoothie
Ingredients
1/2

cup

Greek Yogurt

3/4

cup

water

10

ounces

Frozen Strawberries and Bananas

1/2

cup

Spinach
Instructions
Put everything into a blender and mix until well combined.

Recipe Notes
Tip:  This smoothie can have MiraLAX® added to it when you need occasional constipation relief.