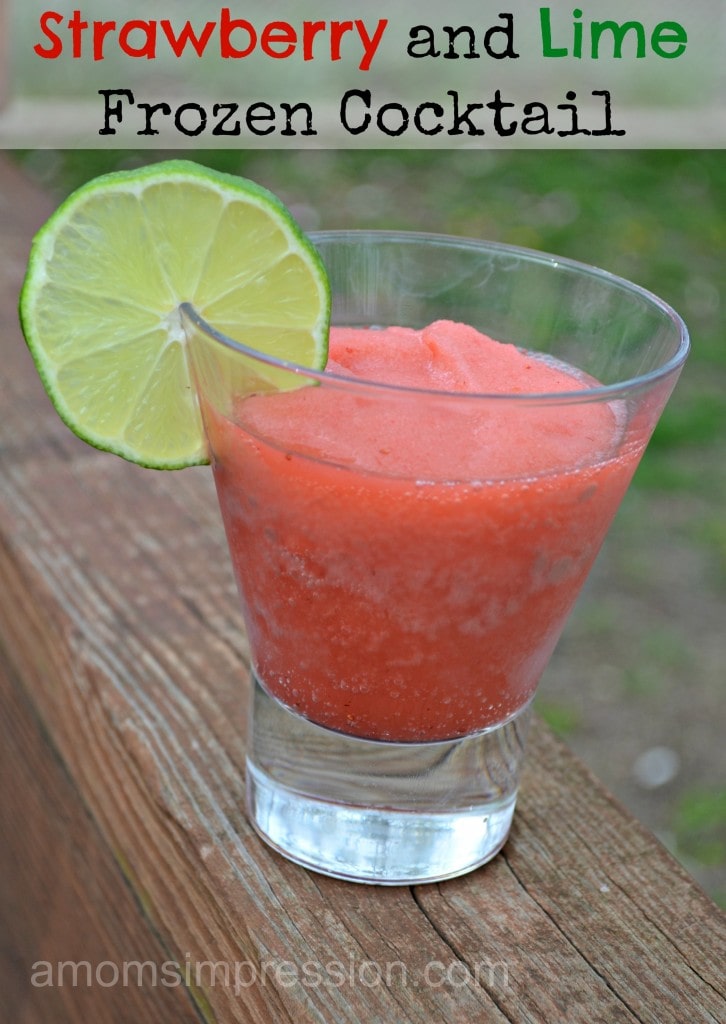 Is the weather starting to get nicer where you're at?  It looks like it is finally starting to turn here in Indy.  We have gotten tons of rain in the past week and now everything is fresh, green and colorful.  We have been enjoying spending some time out on our deck with family and friends.  In our house, enjoying time with family and friends always means cocktails will be involved in some capacity.  Not only was I excited to try these ideas out, but my husband and everyone else were eager to drink up as well.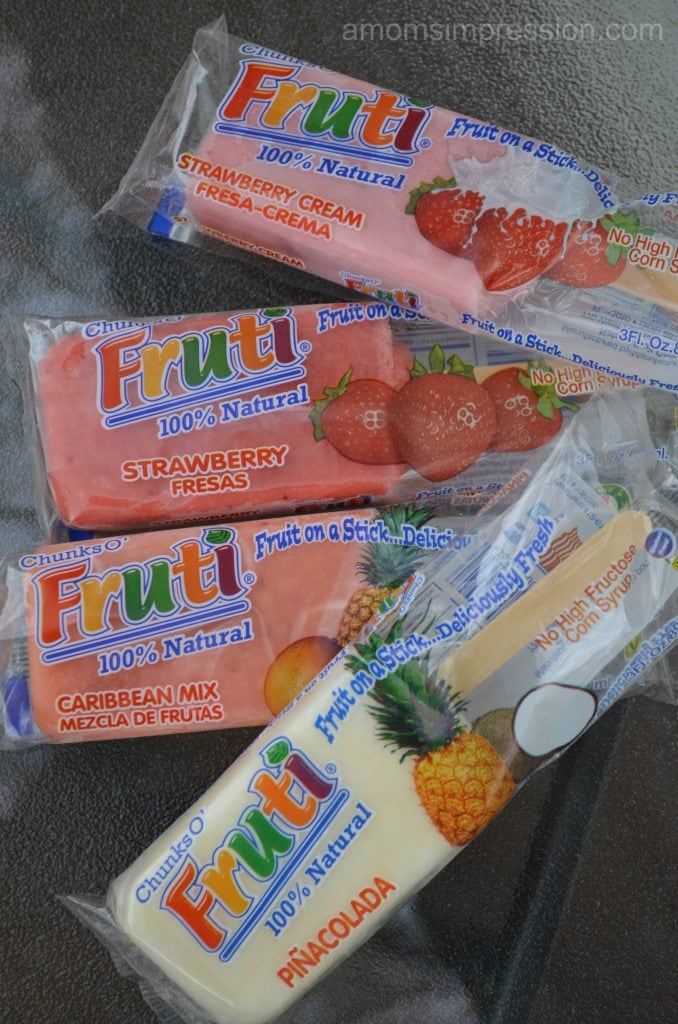 My husband craves different drinks at different times of year and the spring and early summer are perfect times to enjoy a daiquiri.  I can't believe how many times that I have had a frozen fruit bar of some time and I've never ever thought about using them to make a daiquiri!  You can go to the store and buy many different types and brands of mixers for your frozen cocktails.  Have you ever looked at the nutritional labels on those?  They have tons of calories, carbs and sugars.  Fruti uses actual premium quality real fruit in their bars.  They subscribe to their "Fruit First Formulation" where real fruit is the main ingredient, used more than anything else in the bar.  You can look on the nutritional panel and see for yourself.  Fruti Natural Fruit Bars are just that; completely natural.  They add no artificial colors or flavors to their product.  The majority of the sugar that is found in their product comes naturally from the fruit.  There is NO high fructose corn syrup at all.  I looked up the nutritional information of some of the other pre-made frozen drink mix found in my supermarket and compared it to the information on the Fruti box.  Fruti Natural Fruit Bars have about half of the calories, carbs and sugars that these other products have.  All this wholesomeness is further verified by the Non-GMO Project.  The Non-GMO labels are proudly displayed on all of their boxes.  All of this is contained in convenient packaging that easily fits in your crowded freezer.  So, now we have great weather, friends and family AND a frozen adult beverage that we can feel good about drinking.  Lets fire up the blender!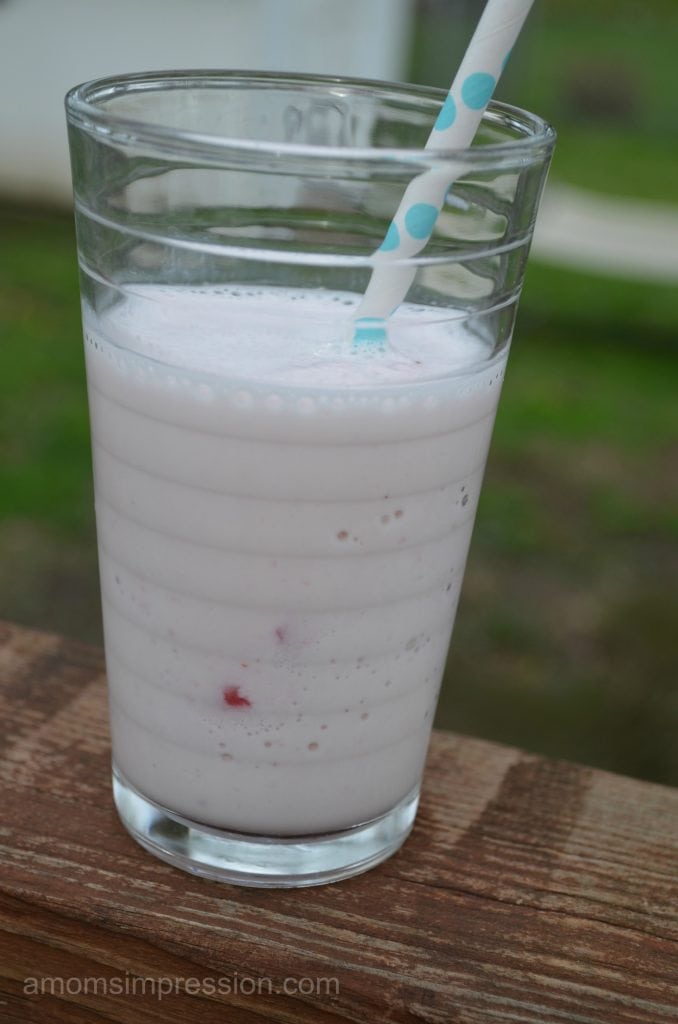 The first drink I made using Fruti frozen fruit bars was a "mocktail" for the kids.  Jonah loves to be outside and doing everything that my husband and I do.  If we have a cocktail, he wants one too.  Of course, we can't share ours, but we can make him a special one of his own.  This one is very simple.  I cut off a Strawberry Cream Fruti bar off of the stick and blended it with some milk.  I would have added some fresh strawberries, but Jonah didn't want them this time.  The result resembled a frothy strawberry milkshake without all the added sugar.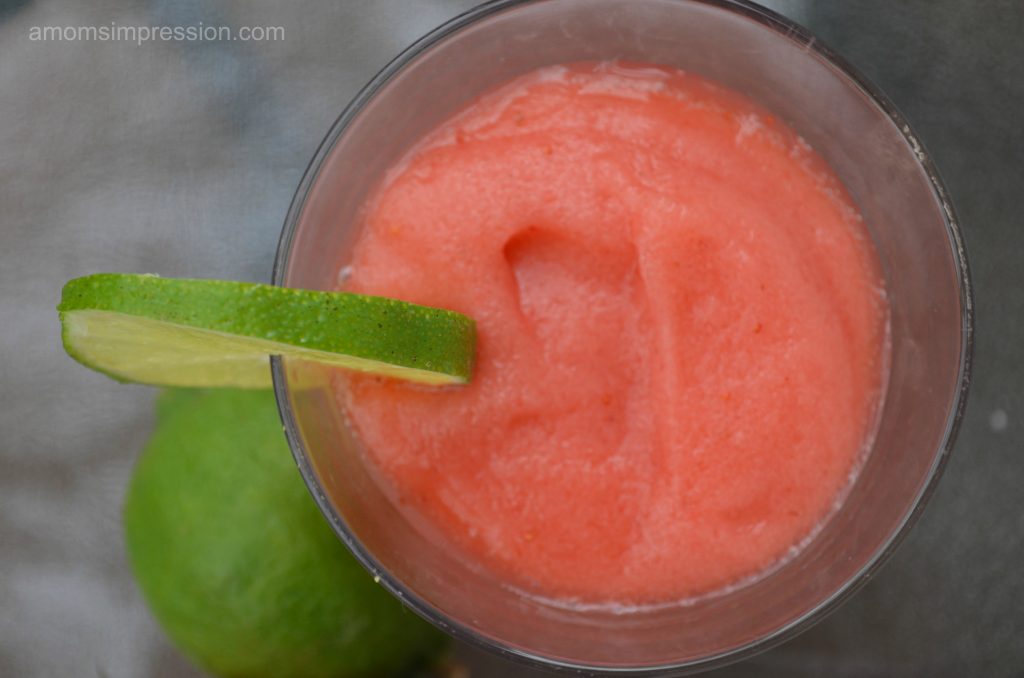 For the adults, I had to make something a little more spirited. Using Bacardi rum, I mixed 2 Strawberrry Fruti bars with the juice of a lime and a couple shots of rum.  Blend together and you get this amazing, tasty daiquiri.  I call it a strawberry and lime frozen cocktail.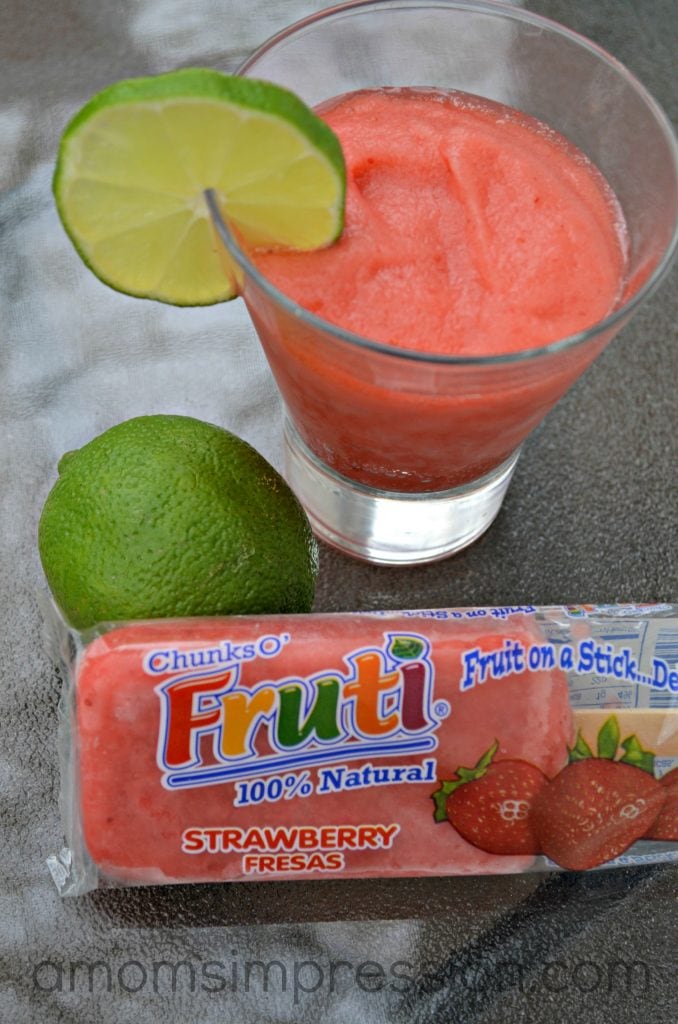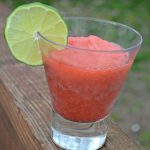 Strawberry and Lime Frozen Cocktail
A healthier alternative to a frozen cocktail.
Ingredients
2

Strawberry Fruti Bars

Juice of a lime

Bacardi Rum

You can also use Bacardi Limon
Instructions
Cut the strawberry Fruti bar off of the stick and place in blender.

Add the juice of a lime and 2 shots of Bacardi rum.

Blend.

Place in a cocktail glass and garnish with a lime wheel, enjoy!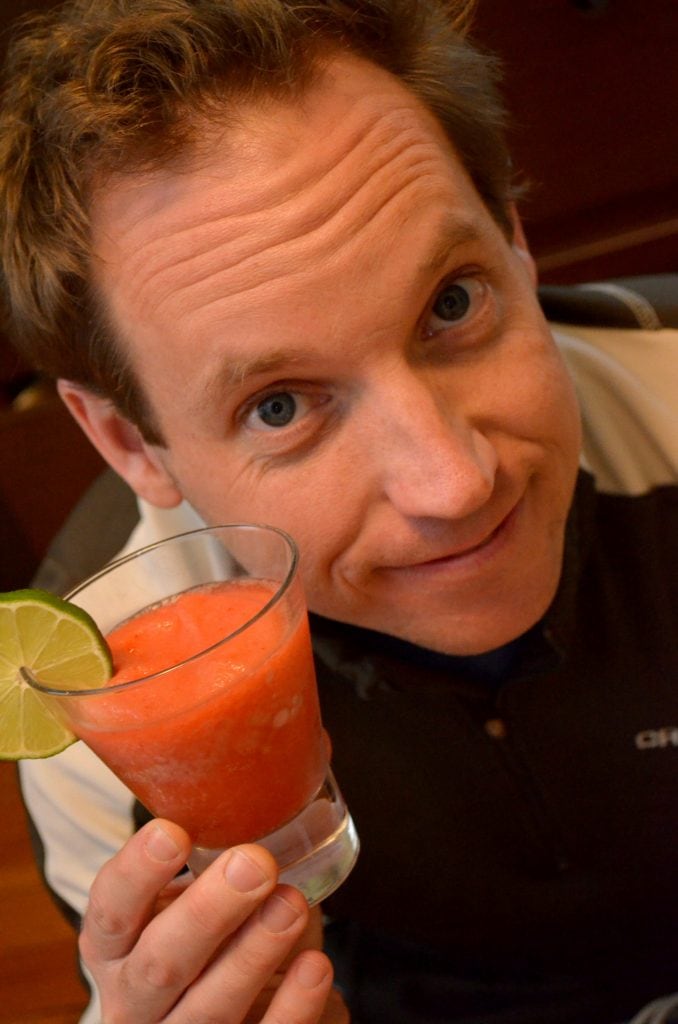 Be sure to check out Fruti frozen fruit bars at your local Sam's Club.  You can check out my shopping experience on my Google+ photo album.  There will be a upcoming Fruti and yogurt demo at Sam's Club on 5/13 where you can learn of ways to incorporate Fruti bars and yogurt together in delicious smoothies.  I think the Caribbean fruit bars would be delicious with some mango flavored yogurt as a parfait!
For more delicious recipes featuring Fruti frozen fruit bars be sure to follow them on Twitter and like their facebook page.
I am a member of the Collective Bias®  Social Fabric® Community.  This shop has been compensated as part of a social shopper insights study for Collective Bias®  and Fruti #cbias #SocialFabric #FreshNFruti